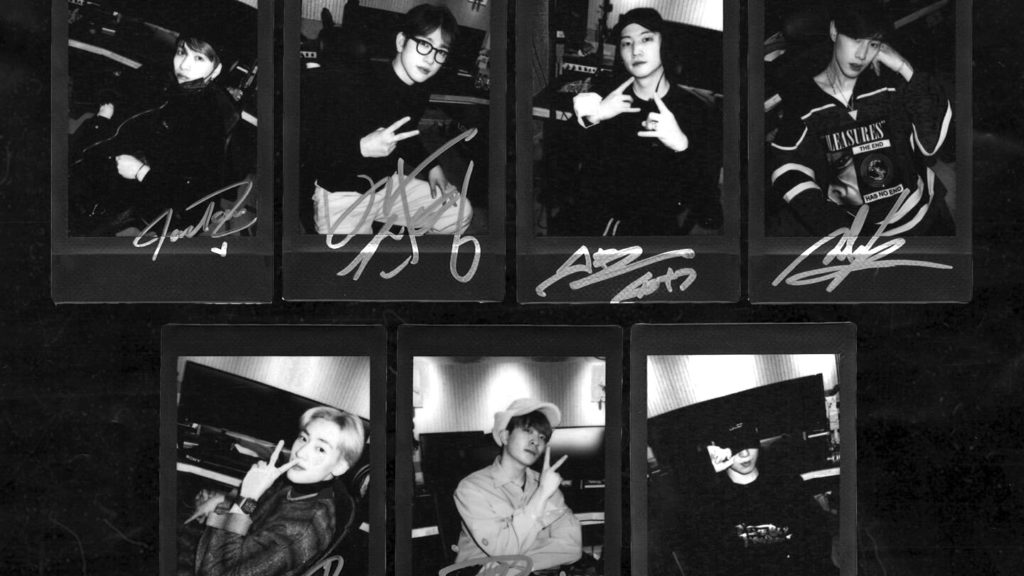 On January 16, 2014, South Korean group GOT7, made their debut on Mnet's M Countdown performing their debut single "Girls Girls Girls." With their first EP Got It? peaking at number two on the Gaon Album Chart and number one on the Billboard's World Album Chart, they were a force to be reckoned with.
Now eight years later, the global K-pop group celebrated their debut together with an OT7 live via leader Jaebeom's Instagram account. They celebrated alongside their loyal fandom, Ahgases, who were reeling in the celebration with tears of joy.
GOT7 Origins
Formed by JYP Entertainment in 2014, the multi-hyphenated group consists of seven members: Jay B, Mark, Jackson, Jinyoung, Youngjae, Bambam, and Yugeyom. During their beginning, GOT7 was described as a hip-hop group that incorporates martial arts tricks and b-boying styles into their performances. It was a style that drew attention and comparison to their senior group 2PM, who themselves were known for their acrobatic dance styles. Hence, the public already had a major interest in GOT7 even before their official debut.
Over the years, GOT7's sound transitioned between the images of playful, vivacious boys, to that of matured men, illustrating their wide spectrum of appeal. At the same time, their image matured and their artistry was refined. They differentiated themselves from others by illustrating the ability of each member as songwriters, producers, and dancers. They had the opportunity to demonstrate their individuality as artists while establishing the unique color of GOT7, which enthralled thousands of fans.
Happy 8 Years GOT7 & Ahgases
For many fans being around GOT7, whether one is actually in the same vicinity as them or simply just watching them through a screen, feels like a solace. Aside from their music, the members' charming and bright personalities are one of the things that attract fans into getting to know the group beyond their craft. GOT7 makes fans feel like they are hanging out with friends. The ability to relate and the sense of familiarity that GOT7 have established within their fandom are one of the many things that make the group so cherished.
If you've followed the group since their beginning, then you're already familiar with the members' own ways of messing with each other. More often than not it'll be the youngest members, Youngjae, Bambam, and Yugyeom, messing with the older members. This anniversary live was no different. At one moment during the livestream, Youngjae cheekily pointed, "you know what is fascinating? Jaebeom hyung is 30!" Bambam and Yugyeom also joined in on the fun in messing with their leader and other members
Much of the live was spent with the members joking around with each other, along with Jinyoung talking about his filming activities, and the members giving out hints about working on some group songs for their future GOT7 album. Though the members said throughout their IG live they hope to come back with great songs and great performances, there's no set date/time as to when their comeback will happen. While Ahgases await their anticipated group comeback, the members hope their fans continue to support them and their solo careers, knowing that the next album GOT7 produces is their true color.
GOT7 Breakdown: Ahgases Celebration of GOT7
Though the celebration with GOT7 on live came to an end, Ahgases continued to celebrate on Twitter, where the fandom held spaces such as "GOT7 Breakdown." They also trended hashtags such as GOT7_FOR8VER, #갓세븐_8주년_우린우리대로간다, #got7, #갓세븐, for the group's anniversary as a show of their love and support. The celebration on Twitter was one filled with a lot of laughter, tears, and joy:
Forever with GOT7:
Tears of Joy:
Chaotic Fun:
No Ahgases Are Not Ok:
Always Be GOT7
If there's one thing about GOT7 that is obvious, it is the love they have not only for their fans, IGOT7, but the love they have for each other. The seven members have always talked about how much of a family they are. They are always showing fans the brotherly bond they've built with each other. A bond built through years of working, living, and sharing a passion together. An unbreakable bond that remains as strong as ever.
Nearly a year of not being together and Jackson and Mark residing in different countries, couldn't stop the members from coming together again to celebrate their anniversary with Ahgases. A token to the fact that though they might not be together all the time, they are still GOT7 and always will be.
Want more GOT7? Read about Jackson for Fendi here!