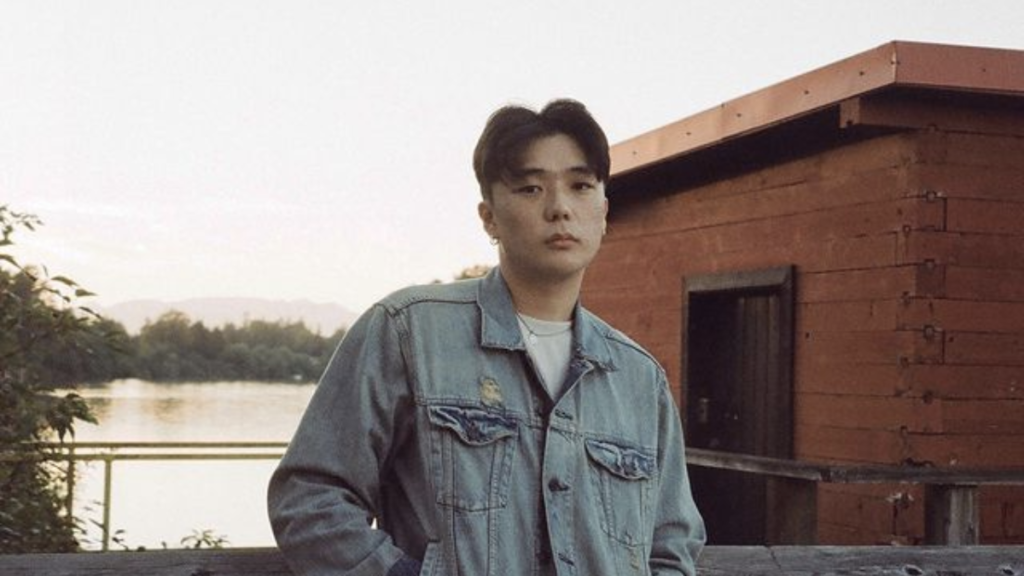 Coming from South Korea, Korean-Canadian singer hanuel is a K-R&B singer-songwriter based in Vancouver. The artist gained popularity after his cover of keshi's "Somebody." He also built a name for himself through his music, opened for fellow Korean-Canadian artist JUNNY during his tour, and recently embarked on his journey as a musician with the release of his EP "Run It." hanuel spoke with EnVi over email about the inspiration behind his music, his musical influences, and his never-ending love for music.
Musically Inclined from the Start
hanuel's exposure to music came at an early age when he grew up in Church. With both of his parents being a part of the Praise team, he had already taken an interest in instruments. "First the guitar, then the drums, then lastly I began to sing. But I never really thought of pursuing music." The artist confessed not having the interest to pursue music until later on in high school during a talent show where he joined a band with his friends.
"Until in high school where for the end of the year talent show, a couple of my buddies and I decided to go and sing as a band. The thrill and excitement I felt on stage — I could never forget it. Instantly, I knew I wanted to do this and from there just started writing my own songs."
The thrill and excitement hanuel felt on that stage and the passion for his music are felt through every strum of his guitar and every lyric he writes. Whether he's covering keshi songs or experimenting with the fusion of music and film, his craft is always evolving. And as a Korean-Canadian, the two cultures he grew up with heavily influence the kind of music he makes.
"Being influenced by two different cultures has impacted me for good. The sounds I want to make, the way I want to dress, and how I want to influence others. The language I feel like, I am able to express myself the way I want to without any boundaries."
When asked about his decision to pursue songwriting and the challenges he faces in his work, the artist opened up about being an introvert and the inspiration he gets from those around him.
"I am a very introverted person. So for me to express myself in a certain way was and is hard. But with songwriting, I feel like I'm capable of saying whatever I feel and however I feel. So it just felt right for me to pursue this career," the artist shared. "I think a lot of events that happen in my life and within the people around me inspire me to write. Storytelling about certain situations is hard but also I wish to be the best at it. So I challenge myself to write about something I never did before each time. Sometimes, I am capable, but sometimes it is tough. Which is why I keep at it, so I can grow."
A Canvas of Visual Emotions
"Run It" is hanuel's first EP, a personal reflection album that takes on an emotional and raw outlook on love. Inspired by his own experiences, the song offers listeners an emotional and raw perspective on the tribulations that come with falling in love, where one's own hopes and regrets come to life. hanuel detailed the process behind writing the album — which was produced alongside Yelloasis and Tecson of DACEY — and the making of the accompanying short film.
"I always start to write songs with guitar. After freestyling with chords, I find the right sound and feeling I want to show. From there, I record it and start singing the melodies on top. When it comes to the lyrics, I start to freestyle. So most of the time I write down what is said on the first take, and tweak little things here and there. Overall the process was fairly simple, but it became a bit hard to write about something I struggled with and had a hard time letting go of."
The accompanying short film for the album is a canvas of visual emotions, where each song opens as a chapter of hanuel's world. For the creative direction, hanuel and his team wanted to do something different. The artist told EnVi that instead of producing a short three-minute video, they wanted to create something memorable.
"We started to research a lot of different ideas for the direction we wanted to go to. DPR IAN was probably [who] inspired me the most. From there Yeonggi, the director and editor, took on the role of creative directing. From location scouting to the shoot, it was all a fun process. We were on a time limit to match the different skies for each scene, so it was a learning curve for us all," the singer shared.
Continuing on, he discussed wanting to emphasize the emotional aspects of the songs on a deeper level. "With just the video, the emotions weren't there. So we added more emphasis to the fonts with the lyrics. The process took a long time, had to be precise and needed to be exactly what we wanted. All credits to Yeonggi for taking on the role. The overall product with the time and resources that we had, it was the best we had done."
A Little Bit of Lofi, A Little Bit of R&B, A Whole Lot of hanuel
Whether he's experimenting with different moods and emotions or taking inspiration from movies and shows, hanuel is a sponge who thrives on instinct and the unknown as he continues to cultivate his sound. "I say, I go by instinct. Depending on the mood I'm in or the mood of the song. Mainly inspired by certain emotions that come from the experiences I had. Sometimes movies and shows give me a certain spark, but it all leads into something that is personal to me," the artist wrote.
An insight into his creative process revealed many different layers of hanuel's artistry. Influenced by artists such as keshi, DEAN, and Jay Park, hanuel leans towards a Lofi-R&B sound. "These genres are what I grew up on and what I listened to the most. So it is definitely where I get the most inspiration from."
And for hanuel, the source of inspiration for his writing is all around him, stemming from his own personal experiences and imagination. "Up until this EP, my first few songs were all made up of something from a movie. But with this EP, I opened up about certain parts of my life which was pretty hard to do. I felt very vulnerable and uncomfortable at first, but soon realized it was something I needed to overcome."
Continuing on, he expressed the hope that when fans listen to his songs they would be able to relate to the emotions depicted in the lyrics, in a way that lets them feel something too. "I'd say personally when I listen to a song I find where I can relate to the most. Whether a lyric, melody, or instrument. So for me, as an artist I'd love to do the same, to show my audience something they can relate to and feel something."
Inspiring Hope to Younger Generations
Perhaps what's so relatable about hanuel's journey is the way he continues to challenge himself and his craft while never losing hope in what he aims to achieve. Something he hopes to do for his fans is to inspire them to hope and continue to strive for their dreams.
"I'd like to be remembered as someone who has influenced others in a personal way. To know that exact feeling and emotion. Music is something that helped me get over parts of my life, and I wish to do the same for many. I wish to really inspire the younger generations to come, to show them hope so that they can accomplish their dreams."
Be sure to check out hanuel's debut EP Run it, out now on all streaming platforms, and follow him on Instagram!
Want to discover more rising artists? Check out our artist spotlight on Gal Musette here.