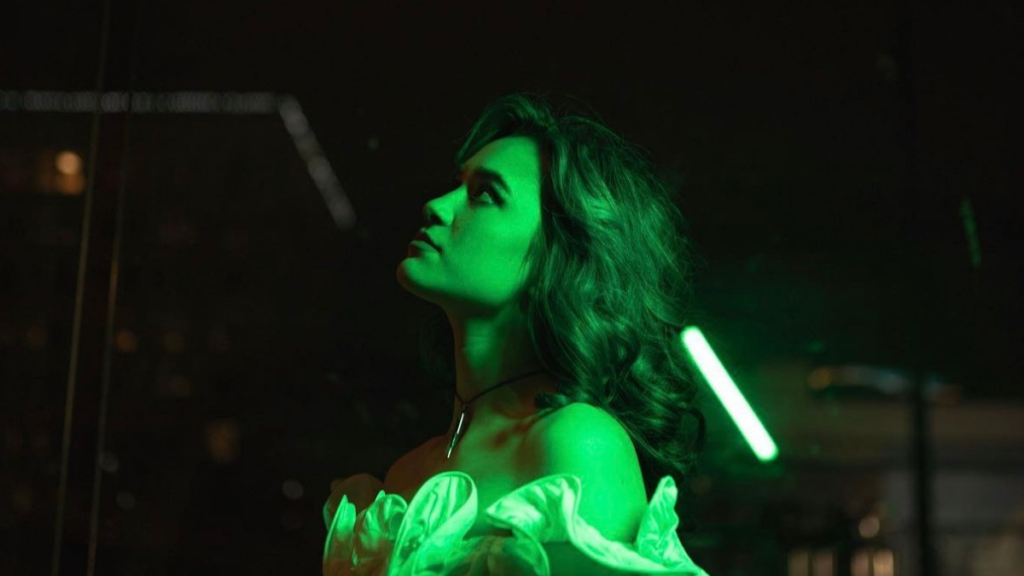 Anna Mariko Seymour is a Seattle-based singer-songwriter, drummer, and composer. After graduating from Berklee College of Music in 2021, she's been putting all her spirit and energy into her special solo musical project Prismia, through which she hopes to reach her full potential as a musician.
With a bright smile, a charming black and white blouse, and bold green eyeshadow that complimented her hair, the rising superstar sat down with EnVi via Zoom to talk all things music, passion, and growth.
The Prismia Project
Prismia is the title of Anna's solo musical venture, through which she hopes to highlight each of her strengths as a songwriter, drummer, and lead vocalist. Similar to how prisms reflect light to show off various colors, she hopes to reflect her experiences out into the world through song.
On April 15, Anna's debut EP Amongst The Emerald Mind was officially released. It consists of five different alternative rock songs about broken relationships, hopelessness, and empty promises. It captivates all that is Prismia with its captivating melodies and lyrics and is a unique work of art where she plans to put forward dynamic performances that will keep listeners wanting more.
She had just started working with two other women artists at Berklee in January of 2020 when the pandemic inconveniently hit. It became difficult to practice and make music within a band, but Anna still had a drive to create and perform. She was used to playing in groups and collaborating with others, so when she had to choose to work as a soloist, it was a big and ambiguous step for her to take.
"Heading towards graduation, I was ready to kinda try on my new acquired tools and knowledge and see what I can do as a solo artist," Anna said. "So that's kinda how it began. I'm just very fortunate and grateful for all the talented friends that have helped me with this new endeavor."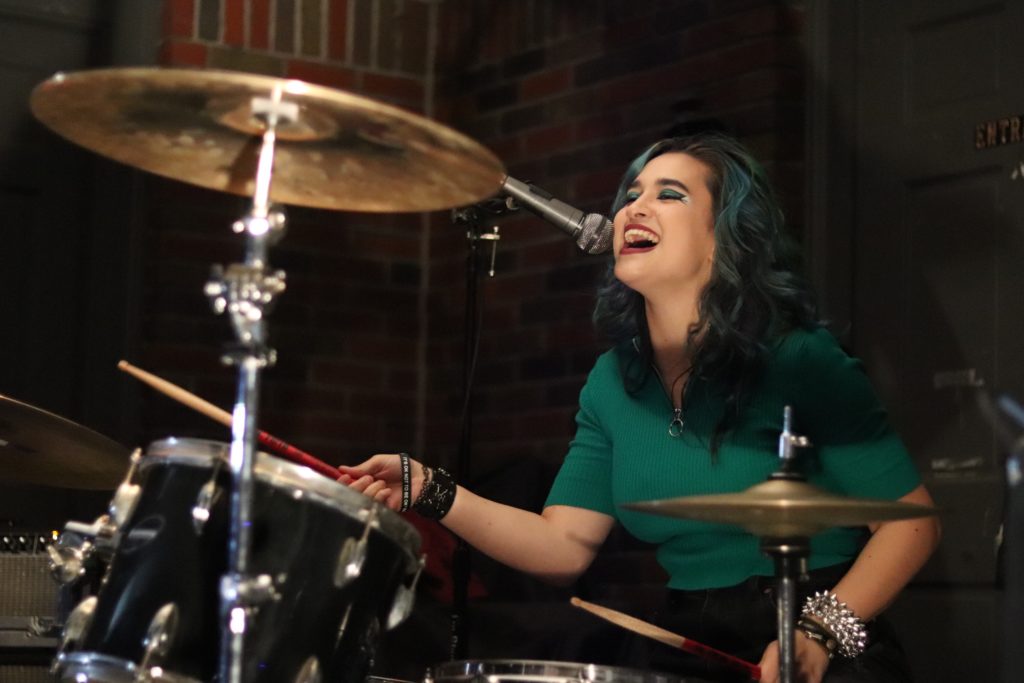 As Prismia, she hopes to show the world her versatility and inspire others to learn new skills to reach their full potential. "I would hope to encourage musicians to push boundaries and to not be afraid and do something they're interested in that is new and maybe even unknown because I think it's easy for people to feel like, 'Oh I belong in this one box,' just in general and I encourage to explore different areas."
Anna began drum lessons at age nine and piano lessons at 15. Additionally, she's been teaching herself some guitar and bass for the past year. Now that she's acquired knowledge of how other instruments function, her mastery has helped her express specific ideas to other musicians. She now possesses proper vocabulary and has a good grasp of music as a language.
"I believe [that] I'm a forever learner," Anna said. "I'm always learning, there's always something new to discover about all aspects of life, music, instruments, you know? You're never done, even if you are a drummer or whatever you are you're never just like 'Ok! I've learned everything.'"
Proud Berklee Grad
Music has always been a part of Anna's life as it was constantly played in her house growing up. This sparked a musical interest that would motivate her to take drum and piano lessons. Later, she went on to play drums at Blues Jams in various locations across South King County/Pierce County in Washington State.
This is where she was able to work on her performance skills and learn to get over her stage fright. "After that, I knew this was kind of like my calling so throughout middle school and high school, being in different little bands and gigging, it was all leading up to furthering my education in music."
Berklee College of Music is a private music school that offers different degree curriculums at its Boston, New York City, and Spain campuses. It's known as the largest independent college of music in the world. Once she learned what Berklee was and what opportunities it could potentially hand her, she knew it was where she belonged. So in 2017, Anna began to study at the campus in Boston, Massachusetts, and officially graduated with a Bachelor's degree in Music & Contemporary Writing and Production just last year.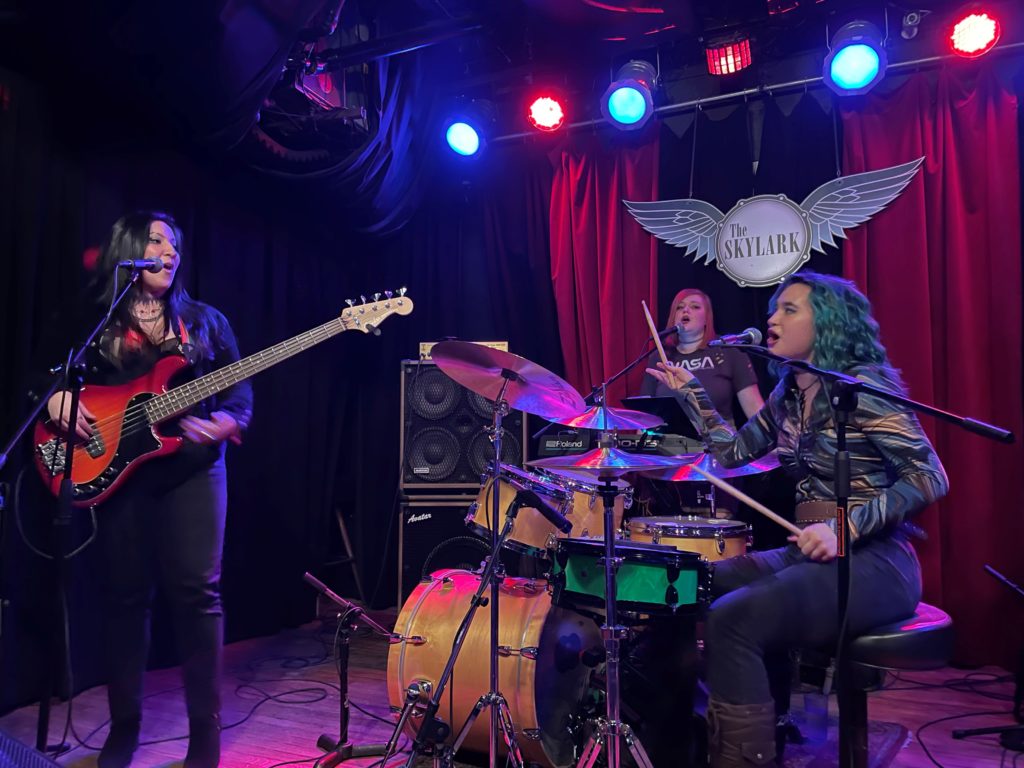 "I learned so much at Berklee. Besides the amazing people I got to meet and work with, the music theory composition and production curriculum was rigorous and it has dramatically changed the way that I think, approach, [and] create music," Anna shared. She wholeheartedly believes that her music and what she creates would be completely different without the knowledge she got from Berklee guiding her through her EP Amongst The Emerald Mind.
Social Justice Advocate and Intersectional Feminist
Aside from her passion for music, Anna holds social justice and feminism close to her heart. This is shown amid her music, such as her latest EP and her efforts in community service and commercial work. In the past, she has composed songs for special events and got the opportunity to work with young kids at Hyde Square Task Force through a Community Service Employment Program at Berklee.
"I love teaching music to kids. A lot of these kids don't have opportunities in school to learn music and I think it's really important to have a space for them to be creative," Anna said. "Childhood directly sets us up for adulthood so every lesson [and] every person in their life is important to their growth."
In 2021, she worked as the Music Assistant at the Blue Hill Boys and Girls Club in Dorchester, Massachusetts. Anna believes that children from all backgrounds deserve the opportunity to reach their potential. She thoroughly enjoys being a stepping stone in their journey, and it gives her the chance to pass her knowledge forward, which she feels everyone should do at some point in their life.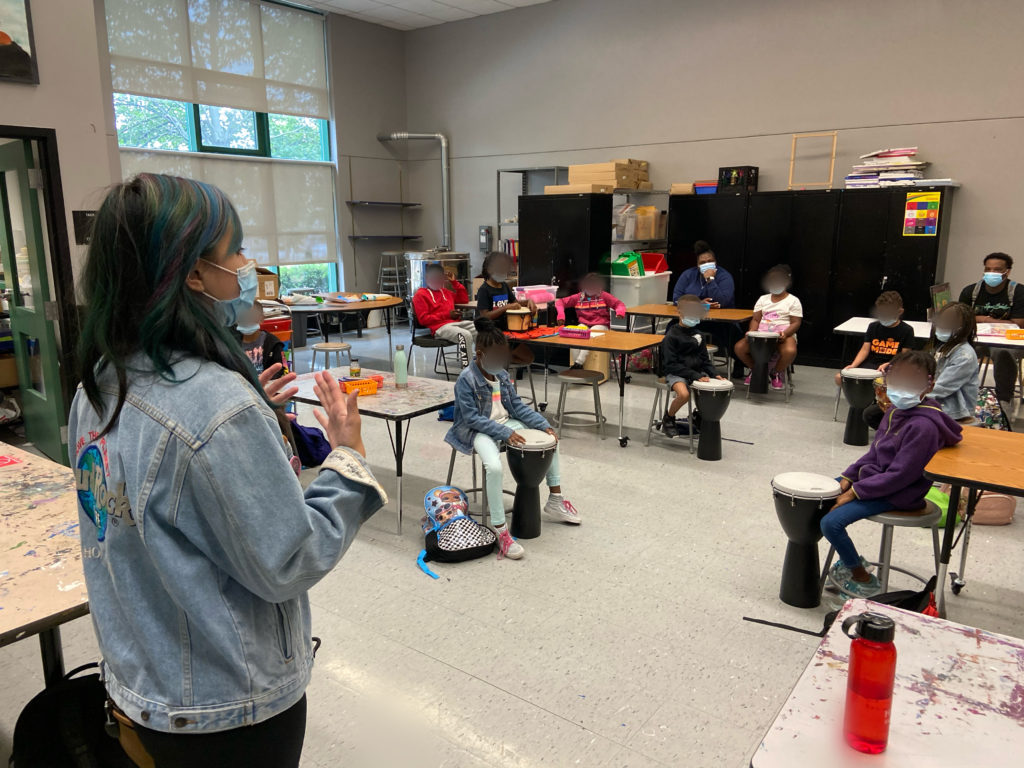 At her truest, Anna is also a cultured feminist who believes in all things women's rights. In terms of the world of music, she hopes to see more women join the industry and wants to be an artist who empowers those that come after her.
"Intersectional feminism touches all my artistic endeavors, not just Prismia, but there are feminist tones in almost all of my songs I have released. it might not be as blatant, but it's there," she said. "This next set of songs I am working on tackles a lot of the sexism I have experienced and seen, so I am excited to share those soon!"
She feels as if she stands on the shoulders of the women before her and is more than willing to offer hers. She hopes to reach people with her music and is constantly looking for ways to connect with others.
"The more women [who] are present and seen and are contributing to the music world, the more it will encourage women to be in music. That's how it works, especially as producers, engineers, instrumentalists, composers, there are more and more women starting to infiltrate all components of the music world and I hope to be one of those women who comes in and busts through the doors that have not been traditionally open to us and take up some space at the table."
Hopes and Dreams for Anna and Prismia
The most notable part about working on her solo projects so far has been how she's been able to document her life as she creates music. For Anna, writing songs is similar to writing in a diary, so whatever she writes fully represents her at that moment.
"It [Prismia] fully represents me and who I am now. Next year when I write a song, it'll be representing me then and I think that's just really cool. I've never had this kind of freedom before and it's just so fun. In school and in private lessons, you have assignments. In bands, there's compromise which is, side note, really good to learn, but I like to call myself 'Empress of Prismia' so being the empress of my own music is just completely liberating."
Soon, she looks forward to presenting two collaborations she has planned with her fellow musician friends, Xxngel Baby and Vin Force, and is also actively trying to get more collaborations going. In addition, she aims to work with other artists in different fields, such as film and poetry, where she intends to show her other artistic abilities.
Don't forget to check out Anna's debut EP Amongst The Emerald Mind, and make sure to follow her on Twitter and Instagram so you never miss out on her projects!
Looking for more artist spotlights? Check out our interview with multifaceted young artist SIDEWAYS here!