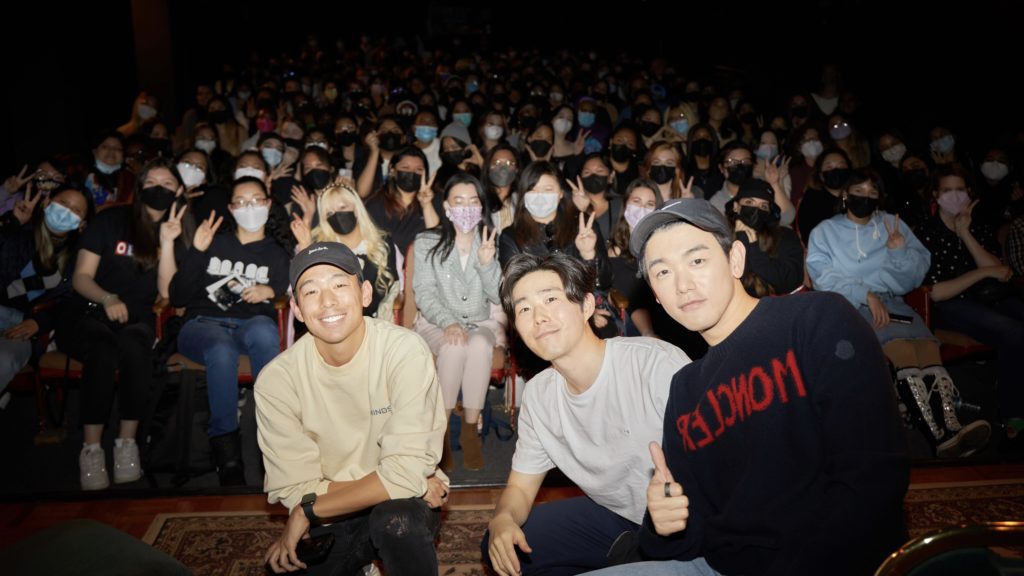 With two broken mics, faulty audio, and a pesky projector and screen, Eric, Eddie, and Brian Nam got the ball rolling at their Mindset Town Hall in New York City. The sold-out event took place at The Theater Center on a Tuesday evening in April. Through the chaos, technical difficulties, and sibling bickering, the Nam brothers hosted an insightful discussion where they shared the experiences, struggles, and wins they've had through their businesses—DIVE Studios and Mindset—both professionally and personally. 
Setting the Stage
The goal of the Town Hall was to create a space to get to know the users of Mindset, a new audio platform where artists share relatable stories about the challenges and lessons of life. The intimate event started with Eric, Eddie, and Brian opening the doors on the theater stage and walking in and out. It was an entertaining, untimed moment that immediately got the audience laughing. The stage, set to look like a cozy room complete with a bookshelf and fireplace, had a projector screen with three chairs set in front for the brothers. Right off the bat, the sibling banter ensued when the brothers realized they were having mic issues. It was quickly resolved but then led to another debate—who will answer the question, "What is Mindset?"
Brian, the youngest of the three, got the ball rolling (the phrase of the night), explaining that "Mindset is a community." Their mission with the platform is to have influential people talk about "very common, very normal, human challenges and experiences." The app features intimate and vulnerable stories of idols and artists, including Eric Nam, Tablo, keshi, BM, Seori, and Julia Michaels. They tackle topics like mental health, perseverance, and confidence in the context of their own life. With the honest goal of just helping people, the three brothers launched Mindset, not knowing the impact it would have barely a year later.
Forming a Community Mindset
Currently, Mindset by DIVE Studios boasts 43,000 plus members on their Discord channel, 188,000 followers across their social platforms, and has been featured in publications like Rolling Stones and The Hollywood Reporter. But Mindset, and its originator DIVE Studios, was not built in a day.
Eric's first podcast, K-pop Daebak with Eric Nam (now known as the Daebak Show with Eric Nam), kicked off the creation of DIVE Studios, but even this project started as a casual exploration of the audio space. However, the community response the brothers received was overwhelmingly positive. They realized listeners wanted to "better understand who these artists are as people," and DIVE could provide this type of content and connect fans and artists through relatable experiences.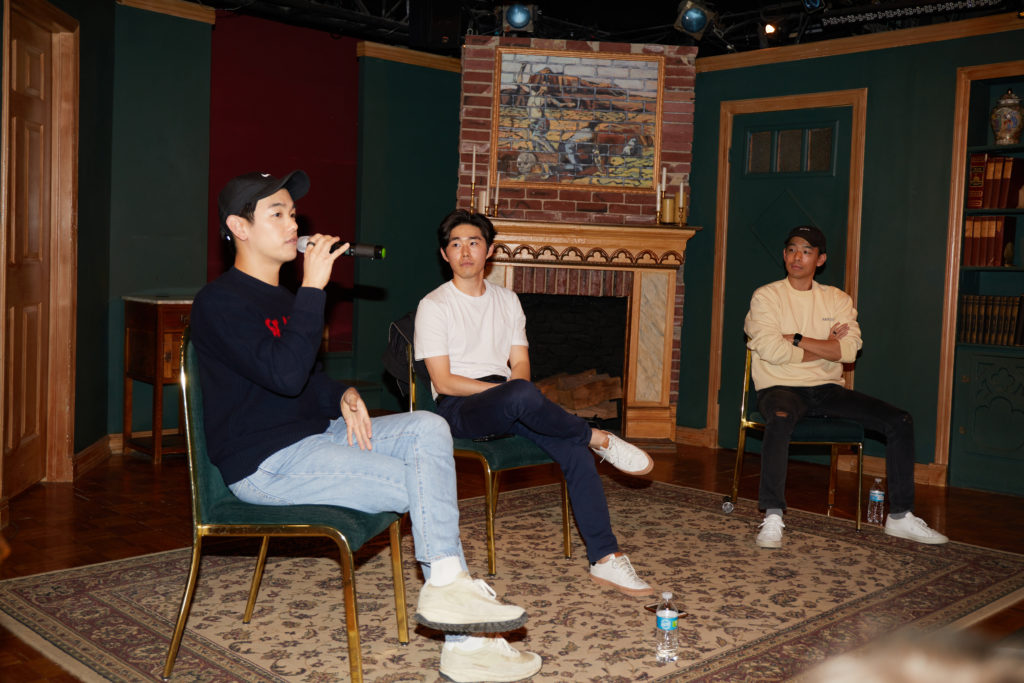 As DIVE expanded, launching podcasts by other K-pop idols and creators such as The Tablo Podcast, How Did I Get Here? with Jae and AleXa, and Get Real with its rotating roster of hosts, the original mission of "connect[ing] fans with artists" tied these diverse shows together. While the anchor of this content was often in K-pop, Eddie said during the Town Hall, DIVE's podcasts proved to be an "organic way to stay in touch with [fans] on a week-to-week basis."
This dedication to cultivating a community formed the foundation of Mindset. The three brothers noticed that "people [were] finding real comfort in hearing these types of stories," the honest stories of their favorite artists. At the Town Hall, two audience members shared how Mindset has provided them with comfort over the past year. During the Q&A portion of the evening, one fan shared how the podcasts helped them feel normal again after a period of self-sabotage while in lockdown. As the audience and the Nam brothers listened, more than a few tears fell in the already intimate space.
It is "different to hear it in person," Brian admitted after the solemn pause that followed. The comments on social media and on Discord, of course, make an impact, but hearing vulnerable stories face-to-face and physically feeling the trust and safety in a room is an irreplaceable experience. The youngest Nam concluded, "Knowing [Mindset is] helping somebody…means the world."
Human, Together
During the Q&A, the Nam brothers were asked about pursuing a non-traditional career path and coping with challenges, both professional and personal. As Asian Americans, the three of them are familiar with the expectations set from childhood and understand the fear of pursuing something non-traditional, like becoming an idol. Eric gave a very honest and transparent answer that it all comes down to what a person is willing to sacrifice and what for.
He continued to explain he was able to pursue music because he checked off all of the boxes on the "checklist" set by his parents. Brian added that it all boils down to whether or not he will regret his decision later in life, whereas Eddie used singer-songwriter keshi as an example of someone who successfully transitioned from a nursing career into becoming a musician. The raw, unfiltered answers resonated with the audience and shined a light on an experience that many first-generation immigrants face. Eric, Eddie, and Brian showed that no amount of fame and success makes the process easier.
The success of DIVE and Mindset over the last few years is indisputable, but the amount of effort put into the start-up is lesser known. Eddie revealed, "I don't think Brian has literally taken a day off since we started." The dedication they have towards their platform is admirable, but the endeavor certainly comes with obstacles. To cope with the challenges and maintain their mental health, Brian, Eddie, and Eric noted they do a variety of mindful activities from exercising, gratitude journaling, and having some alone time to recharge. It was a relatable moment, hearing them discuss that even though they have successful projects, they are still human and are not afraid to shed light on their experiences.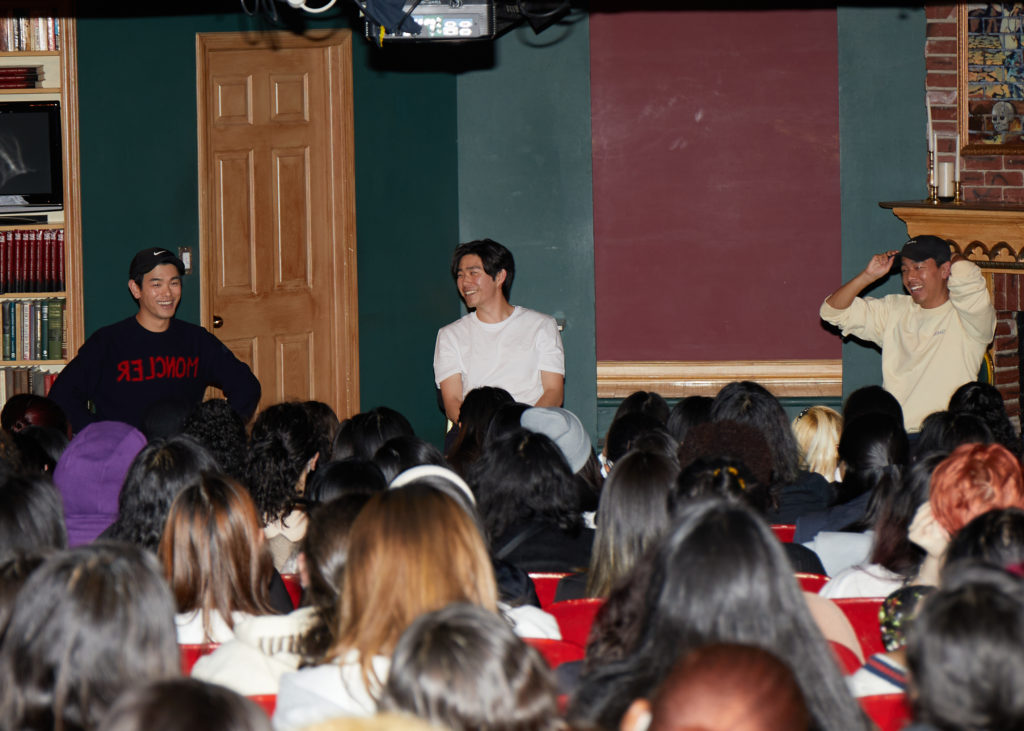 Future of Mindset and DIVE Studios
With the future of Mindset looking bright, Brian shared he wants to normalize conversations about experiences that are not usually talked about, especially for the younger generations with this platform. It's a step towards unraveling the stigma revolving around mental health and has already benefited many fans of Mindset. He revealed the Mindset team is working on a more personalized experience on their app and will be featuring a Mindset collection with an actor (thank you, Brian, for the spoiler). No names were said, but the excitement rippling through the audience was undeniable.
Though the event started with hiccups, it eventually came together with everything falling into place naturally. In a way, it represents life and what Mindset stands for: things may not always go as planned and hurdles may arise, but the end result ultimately depends on the people you choose to surround yourself with. The Nam brothers have instilled this value within DIVE and Mindset, and, as a result, built a caring community on their platforms which will only continue to grow.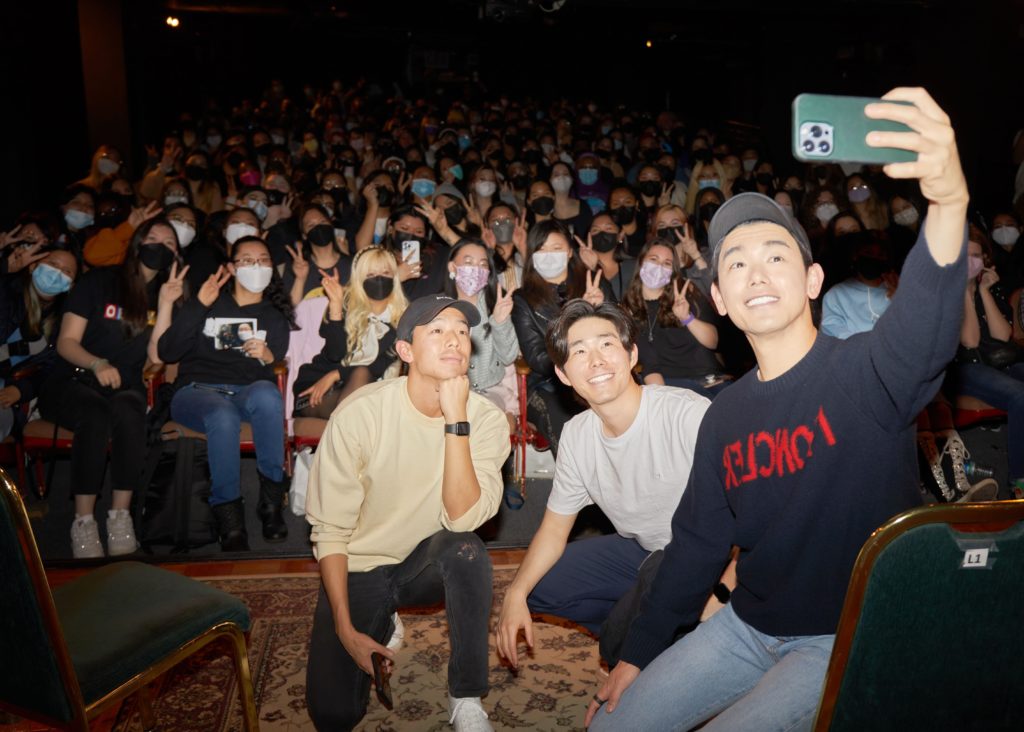 Sign up for a yearly Mindset subscription on their website, and join the Mindset community on Discord, YouTube, Instagram, Twitter, Facebook, and TikTok.
Want more Nam brothers? Check out our coverage of Eric's There And Back Again tour in Chicago here!