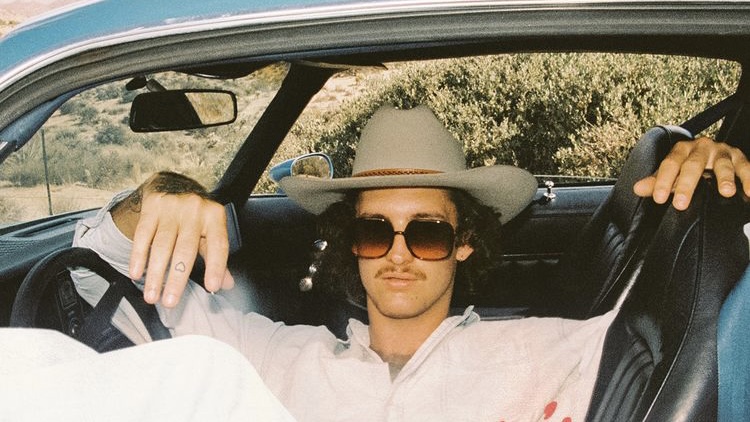 Hailing from Fort Meyers, Florida, contemporary pop artist BabyJake is at his experimental best since his debut single, "Cigarettes on Patios," in 2019. It's been over two years since BabyJake has been in the scene, and he's already established himself with his style of rock and roll-infused urban pop music. He further solidifies this with his recent release, "Daddy's Coming Home."
His Musical Roots
"I started playing the guitar as a kid, but it was my friend in college who finally encouraged me to pursue it as a career," BabyJake told EnVi when asked about how his musical journey began.
BabyJake's passion for his art reflects in the music he has released so far and the drive with which he wishes to continue making music. His debut song, "Cigarettes on Patios," recently went gold. "It felt great. I'm ready for the next," was BabyJake's response when asked how he felt about this news.
Having carved a niche for himself in an industry saturated by strict boxing of genres, BabyJake told EnVi that his creative process is simple. "I do everything from scratch. Each song is different," and he reminisced that this applies to his songwriting as well.
Experimentalism & Future Plans
With a focus on bass-driven contemporary pop genres meshed with old-school rock elements, BabyJake's discography already boasts versatility. His recent 2021 releases themselves are proof of this. Where "Do I Fit In Your Shoes?" is a rap-heavy R&B track, his collaboration with Bipolar Sunshine, "Funny Thing About Love," is a tropical-synth track.
BabyJake cites The Rolling Stones as an inspiration behind "Daddy's Coming Home." He told EnVi that if he had to define his artistry in one phrase, it would be "Rock & Roll." He further expands on this, "Drugs are for people who can't face reality and reality is for people who can't face drugs."
Inspired by artists like Dominic Fike, Jorja Smith, Teo, and Yola in his music, BabyJake wants to experiment with more rock & roll along with psychedelic rock and folk for his future projects. He enjoys the lifestyle of being an artist and has used the pandemic to his advantage creatively. "It's definitely increased my creativity—I locked myself in the studio. But it's been hard because I couldn't tour or play shows for anyone," he said.
Along with his myriad releases, he has been hinting at the possibility of a debut album in the near future too. "It's 10 songs. A few features. Coming soon." he told EnVi exclusively. "Fans can look forward to another single, the album… and the live shows," he added on. With every artist hoping and praying for things to get better worldwide, BabyJake also hopes to tour Australia, Europe, and everywhere else he possibly can.
While experimenting with genres and refusing to fit into one, BabyJake has already made waves with his multifaceted discography and it's just the beginning for him.
Listen to BabyJake's latest single "Daddy's Coming Home" on Spotify, Apple Music, and more!
For more features, read our latest feature with Peachy! here.
Thumbnail courtesy of   @itsbabyjake