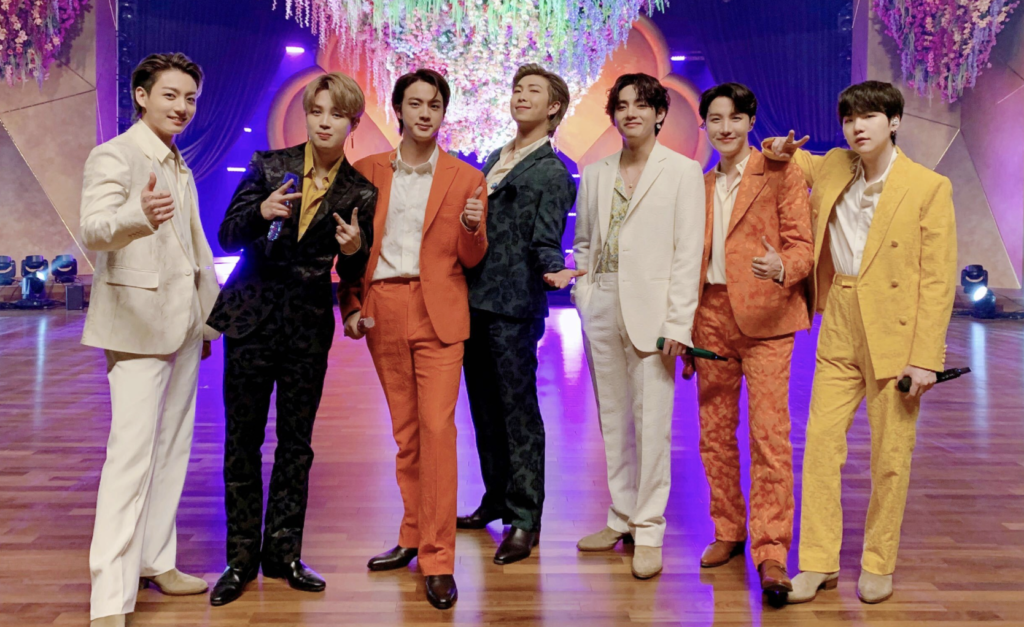 By Valerie Lopez | @valschwarie
Global K-pop sensation BTS has swept the music scene in the past few years, but the seven-member group just hit a new milestone at the Grammys. BTS were nominated for "Best Pop Duo/Group Performance" for their 2020 hit song "Dynamite" and invited to perform for the 63rd Annual Grammy Awards.
The winner of the award for "Best Pop Duo/Group Performance" was announced during the Grammy Premiere Ceremony on YouTube. Although BTS did not win the award, they certainly made waves for years to come. They were the first K-pop artists to receive a major nomination.
When asked about their feelings about being nominated, BTS leader RM expressed that they are happy to be part of the ceremony. His bandmate J-Hope agreed with RM's sentiment. "It means musicians around the world, especially an institution like the Recording Academy, has a high regard for our music so that really makes us happy—the fact that people around the world really love our music," he said. "This is the chance for us to show the world about Korean culture and ourselves and our music."
Toward the end of the televised Grammy show, BTS performed "Dynamite" from Seoul. The group recreated the Grammy's setup and playfully walked around the set. They made their way up from the Grammys stage to their red carpet and to the hallway, reaching the roof in time for the final chorus. The group demonstrated their steady vocals and sharp moves with their rooftop performance. "Dynamite" was their first release to debut at number one on Billboard's Hot 100 chart, which made them the first Korean boy group to hit the top spot.
Ahead of the award show, BTS performed "Dynamite" for the pre-award show live stream Music on a Mission for MusiCares, a program that donated earnings to those in need in the music industry. With six stools and a drum set for the youngest member Jungkook, the group delivered a more mellow performance of the explosive song.
This was not BTS's first rodeo. The group performed at the 62nd Annual Grammy Awards last year as special guests in Lil Nas X's performance of his popular song "Old Town Road." In 2019, the group's creative director Doohee Lee was nominated for an award in the "Best Recording Package" category for their Love Yourself: Tear album.
For more K-pop news, check out our article on NCT 127's The Daily Show appearance here.
Thumbnail Credit to Big Hit Entertainment