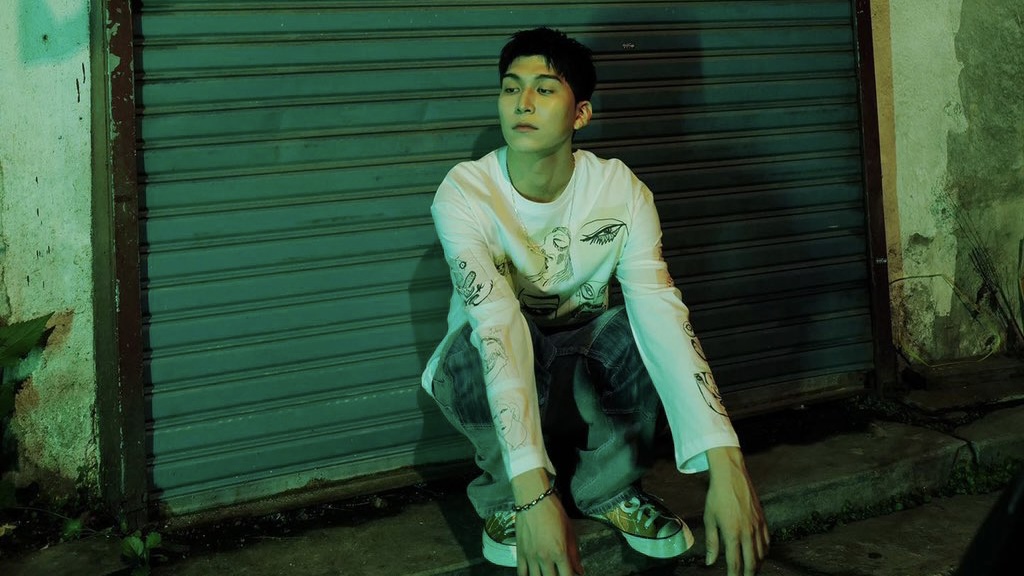 On July 21, 2021, Korean singer-songwriter and one half of R&B duo offonoff, Colde, released "When Dawn Comes Again." Featuring EXO member and successful soloist Baekhyun, the collaboration was revealed back in May, and fans have been eagerly awaiting the track ever since. A teaser for the single dropped on Colde's social media on July 19, along with two music video teasers that hint at a relaxed acoustic guitar, overlaid with atmospheric city sounds.
[Single]
Colde – 또 새벽이 오면 (Feat. 백현)
⠀
Colde – When Dawn Comes Again (Feat. BAEKHYUN)
⠀
21 07 21 6PM
⠀#Colde #콜드 #BAEKHYUN #백현 #또새벽이오면 #WhenDawnComesAgain #wavy #wavyseoul pic.twitter.com/6Lowor4ujT

— wavycolde (@wavycolde) July 19, 2021
Love and Loss in Lo-Fi
Produced by Basecamp, "When Dawn Comes Again" is a mellow R&B track with a simple, lo-fi-style composition. The single tells a story of someone recounting the bittersweet loss of a lover with lyrics like "I'm living inside the memory of us all day long/I can't go back to when I didn't know you." But calling the composition simple doesn't mean it lacks in beauty – it's rather the opposite, foregrounding both Baekhyun and Colde's top-tier vocals.
Matching the song's melancholic vibe, the music video is cinematic, combining dramatic wide-angle shots with moments of the Seoul skyline shot in a shaky, handheld style. 
' you colour my memories blue '

? colde ft. baekhyun – when dawn comes again pic.twitter.com/wCVAS72N4s

— 月 〇〇 (@themoonanddaisy) July 21, 2021
The viewer follows the music video's main character, played by model and actor Nam Yoon Su as he wanders, seemingly aimlessly, through an urban environment, as time passes from dusk through to nighttime. A sense of isolation is created as he appears completely alone in every shot, dwarfed by his cold, yet beautiful industrial surroundings. One of the highlights of the video is the sudden cut to the music, continuing on with shots of Nam and the city. Poetic lines in Hangul and English running along the bottom, that end with "you color my memories in blue, that is how I think of you." Fitting, as the entire music video is shot to highlight tones of deep, cool blue. 
this colde × baekhyun collab is a lyrical masterpiece #WhenDawnComesAgain pic.twitter.com/6wj8fIGL6W

— ela (@ex04u) July 21, 2021
A Dynamic Duo
Colde and Baekhyun's musical collaboration is nothing new – the singer-songwriter has written lyrics for Baekhyun's solo projects, including "Diamond" from his debut solo album, City Lights, and produced "Love Again," from Delight. 
Their most recent collaboration was on Bambi, for which Colde wrote, composed, and produced "Love Scene." Well-known for his covers, Colde has even covered a few of the tracks he produced for EXO's vocalist.
Rave Reviews
With the long-awaited track finally released, fans have praised the duo's musical compatibility, raving over their perfectly complementary vocals and the song's beautiful lyrics.
this song sounds so good/relaxing, colde and baekhyun's voices really blend well together, it so perfect!!?#DawnIsHere #COLDE #BAEKHYUN pic.twitter.com/pOOqDPgIYW

— 핑키훈 (•͈⌔•͈⑅) (@xunonme) July 21, 2021
colde's voice is just so >>> and then you've got baekhyun with his top tier vocals they sounded so good together i loved it

— ًalisha DKS1 ? (@exol3vebot) July 21, 2021
the way the cinematography matches baekhyun's and colde's soothing vocals.. a blissful gift to both the ears and eyes#DawnIsHere#또_콜드배켠이_오면#WDCA_콜드X배켠_6시발매 pic.twitter.com/AoceP2rkGn

— ✧ ???? ???? | ???? ✧ (@uwubaegle) July 21, 2021
Despite having enlisted in the military in May of 2021, Baekhyun still managed to make waves with this collaboration. Upon its release, "When Dawn Comes Again" ranked on several Korean charts – at #1 on Bugs, #38 on Melon, and #90 on Genie, and has also hit number 1 on several global iTunes charts.
And it hasn't been just fans enjoying the collaboration – Stray Kids' Seungmin tuned in to check out the new track, and Epik High's Tablo shared a screenshot of the music video on his Instagram.
What's Next?
Despite his enlistment, "When Dawn Comes Again" has once again solidified Baekhyun as a powerhouse in the industry, topping charts with only a few days of promotions. Although we can't say when his next release will be, fans can only anticipate and hope for more collaborations from this magical duo.
Keep up with Colde on his Instagram and Twitter, and check out some of his other songs and covers on his YouTube channel! 
Want more? Read about Taeyeon's new summer single here!