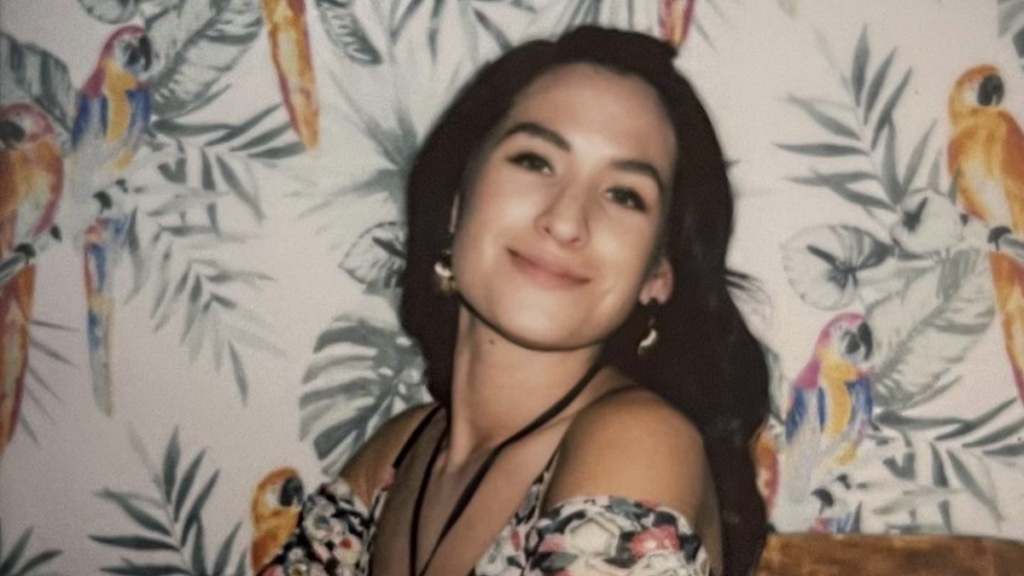 One look at stylist and costume designer Amanda Lim's Instagram feed and it's obvious that she's both dedicated and talented. Her account acts as her portfolio, documenting both her work and personal adventures — scattered amidst high quality shots of extravagantly made-up celebrities, such as her regular clients Auli'i Cravalho and Tori Kelly, are pictures of Lim, her friends, and her Belgian Malinois, Ace. EnVi spoke with Lim about her career beginnings, her work on film productions, and her childhood's continued impact on her life.
Coast to Coast
Originally from Laguna Beach, California, Lim's background is, unexpectedly, not in fashion. Though her personal brand as a fashion creative is strong now, her goal in college, where she majored in creative nonfiction writing and Spanish language and culture, was to be a journalist.
Everything changed when, at 19 years old, she landed her first job in the fashion industry as a fashion closet intern at NYLON magazine. Her experience in New York City exposed her to editorial styling, taught her the process for requesting and borrowing clothes, and, most importantly, ignited her passion for styling. "It was a really intuitive decision after that, and I just took every opportunity that came my way," she told EnVi about shifting career paths.
After graduating from the University of Virginia, she moved to Los Angeles, the world's glam capital. Though her original motivation was to be closer to her family in California, being in Los Angeles gave her direct access to the growing styling industry, catapulting her career forward.
Now, Lim has accrued almost a decade of experience working in fashion on the West Coast. She currently works independently as a stylist and costume designer, dressing celebrities for photoshoots and campaigns, putting together stunning looks for red carpets and other events, and even coordinating outfits on film sets.
You Better Work
Lim's work days are packed, she said, and most of her time is dedicated to her clients. In her words, 10% of her life is photoshoots, 10% is fittings and glam sessions, "and the remaining 80% is all logistics-based." Lim explained she's always checking her email to ensure that everything she is working on is going smoothly, often working with contacts in New York or across Europe.
Her favorite part of it all? "Honestly, a happy client," Lim said, and she puts in the work to make it happen. It's clear that every person has their own unique sense of fashion, and stylists like Lim have to adapt to every new client's personal tastes and preferences. Lim's key to successful outfits for her various clients lies in a good line of communication. "I really enjoy that process of getting to spend one on one time with all of them," she gushed. "It's my job to not only have good communication with my client, but then to use my expertise and previous knowledge of style as an understanding of how to bridge the gap between the two."
When styling celebrity clientele for red carpet events, Lim focuses on creating innovative, individual looks that make them feel confident. Achieving that requires a combination of relying on timeless silhouettes, being aware of trends, and understanding the client. "You are dealing with a human being who is not a work playing a character, and who isn't on a photoshoot set where there is airbrushing available," she said about red carpet styling. "You really do have to honor your client's comfort zone and work around that."
Evoking confidence in her clients is something Lim takes from styling her own outfits. "I really love my body, and I would say it took most of my adolescence to get there," she shared in a candid moment. Lim said she is very aware of what she thinks looks good and, more importantly, feels good for her. When she works with a client, she creates that same feeling of comfort for them. This is especially important in high-tension settings such as red carpet events, where her clients are in the limelight.
First Sparks
Lim's earliest fashion-related memory brings her back to her childhood, admiring her nainai ("grandmother" in Chinese). "I just remember thinking she was so elegant," she recalled, describing her grandmother's black short-sleeved crinkled Chanel top, which was tucked into menswear trousers. "She would always carry a quilted Chanel bag, and I always thought she was so cool and chic."

In fact, Lim's childhood continues to influence her life as an adult. Before being a college student with an interest in journalism, Lim was an avid equestrian. "I actually don't think I even remember a conscious time of my life where I didn't ride horses," she shared. She started competing when she was about six years old, with the support of her mother, and had planned on pursuing it at the Olympic level. Lim's experience growing up with animals created a feeling of comfort around them for her, away from the stressful and fast-paced nature of her work life. Now, she enjoys spending time caring for horses, and even shares ownership of one with a friend. "Animals have brought so much stability and joy to my life," she said.
And though she ultimately changed career paths, Lim's goal to participate in the Olympics was somewhat fulfilled when she got the opportunity to assist on Nike campaigns for the 2016 Olympic Games in Rio de Janeiro. She admitted that it was amazing, especially being able to meet the athletes and their teams, see the collaboration process with Nike, and bring creative ideas to life. As part of the experience, she even got to travel to Jamaica for a photoshoot. It was something of a full-circle moment, connecting her past dreams with her recent achievements.
On the Silver Screen
In 2016, Lim was approached with the opportunity to assist a costume designer on the set of The Neon Demon (2016). The film features Hollywood A-listers Keanu Reeves and Elle Fanning, and required a costume assistant with editorial experience — Lim had exactly what they were looking for. Since then, Lim has participated in the production of six films, with a seventh one lined up for this year marking her fourth feature as lead costume designer. "I know that indicates that I'm growing," she said about the opportunity.
The worlds of costume design for film productions and styling for events are entirely different, and Lim is always up to the challenge. She notes two major places where she's had to adapt: longer project lengths and changes in the resources you have to access. Being on set changes the way she coordinates borrowing clothes and piecing together outfits. Regardless, Lim is happy and excited to be able to work on films and bring characters to life through their clothing.
And she looks forward to exploring the world of designing for film further in the future. Being located in L.A. gave her increased access to the world of Hollywood film productions; to take advantage of the opportunity, she dedicates time every year to working on films, aiming to complete one production each year.
Looking Ahead
Reflecting on her goals, Lim shared that she has many things in mind. In terms of furthering her career, she said she wants to do more work with public figures who understand their purpose, who are motivated, and who actively work to serve their community. This is something she has articulated to friends and family for a while, and it seems that she has already started speaking her wishes into existence.
A relatively recent addition to Lim's Instagram feed, Jay Shetty is an author, life coach, and podcast host with a clear message. Shetty works to give back to his community through projects like WE Day and Pencils of Promise, and is exactly the type of person Lim mentioned wanting to support. "When your intentions and your goals are aligned, you can really create those opportunities for yourself," she said. "I don't think it's magic or anything — I just felt like I put it out there, and it came back." Lim's work with Shetty has combined their values, resulting in multiple fashion-forward looks constructed with sustainable pieces. Her list of dream clients includes Michelle Obama, Mary Steenburgen, and Ted Dansen, who are politically aware and demonstrate a strong sense of direction.
At the same time, Lim expressed that, eventually, she does intend on exploring something else. "I don't think this job is meant to be done forever. I am thinking about what's next, but I don't know that I have an answer right now," she said about working as a stylist. Though she doesn't know for sure what the future holds, she is positively and excitedly working to fulfill her dreams, one happy client at a time.
Enjoyed learning about the talented stylist and costume designer Amanda Lim? Keep up with her work on Instagram.
If you liked this article, check out our Creative Spotlight on photographer Natalie Jane here!