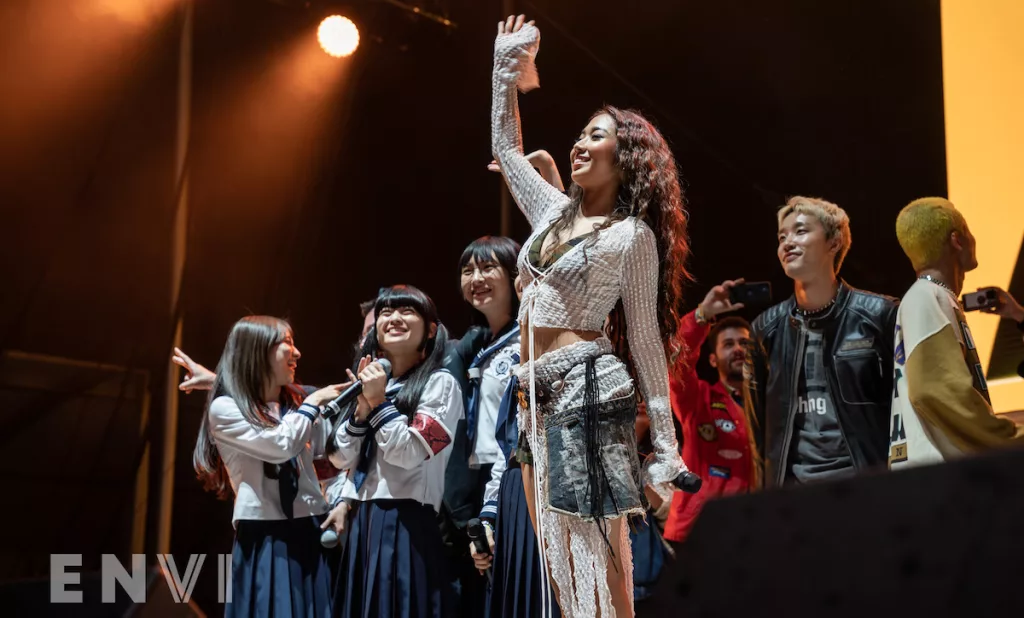 For 88rising, a New York City born company, their return to the East Coast was inevitable. And they did just that, bringing the iconic Head In The Clouds to Forest Hills for their inaugural New York festival. Highlighting Asian talent, the festival is a celebration of various Asian artists, music, and food.
It would be hard to top the hype from Saturday, where artists and fans alike kept a high energy throughout the rainy weather, but Sunday certainly tried. With sunny weather ahead and a fully sold-out festival, the day was shaped up to be another raging success.
Team EnVi was on the ground all day to capture the action. Check out our photo roundup of Day Two below:
Atarashii Gakko!
J-pop meets rock meets jazz meets punk energy as four-member Japanese girl group Atarashii Gakko! took to the stage Sunday afternoon. Whipping up a frantic energy that their fans (some dressed in sailor uniforms that match the group's) gleefully reciprocated, Atarashii Gakko! performed a dazzling set of their best hits, paired with choreography, personality, and a delightful array of acrobatic poses.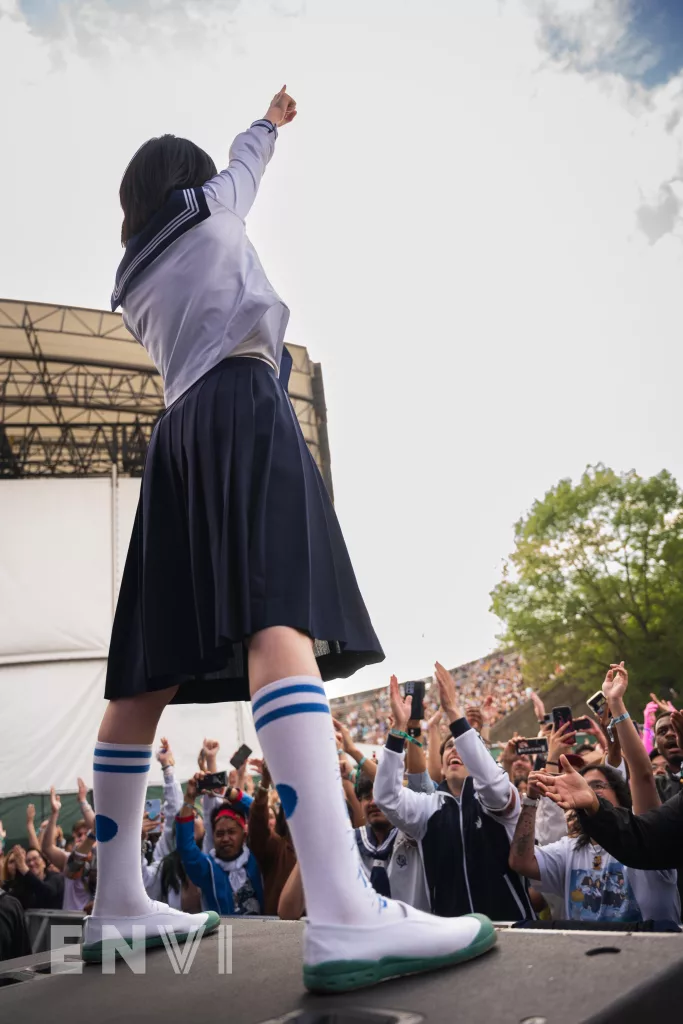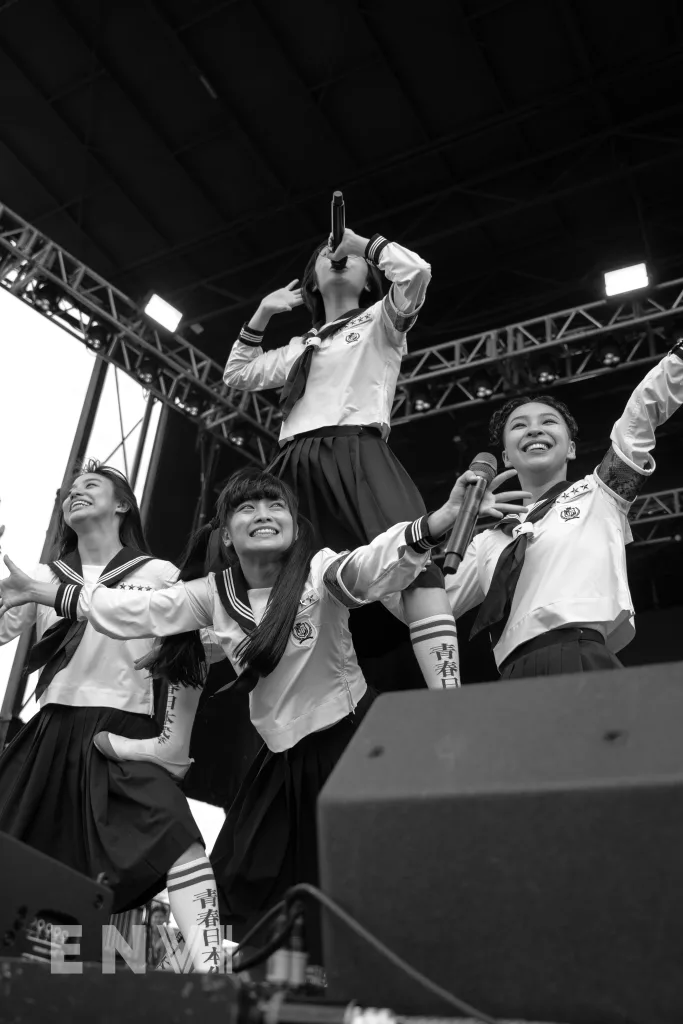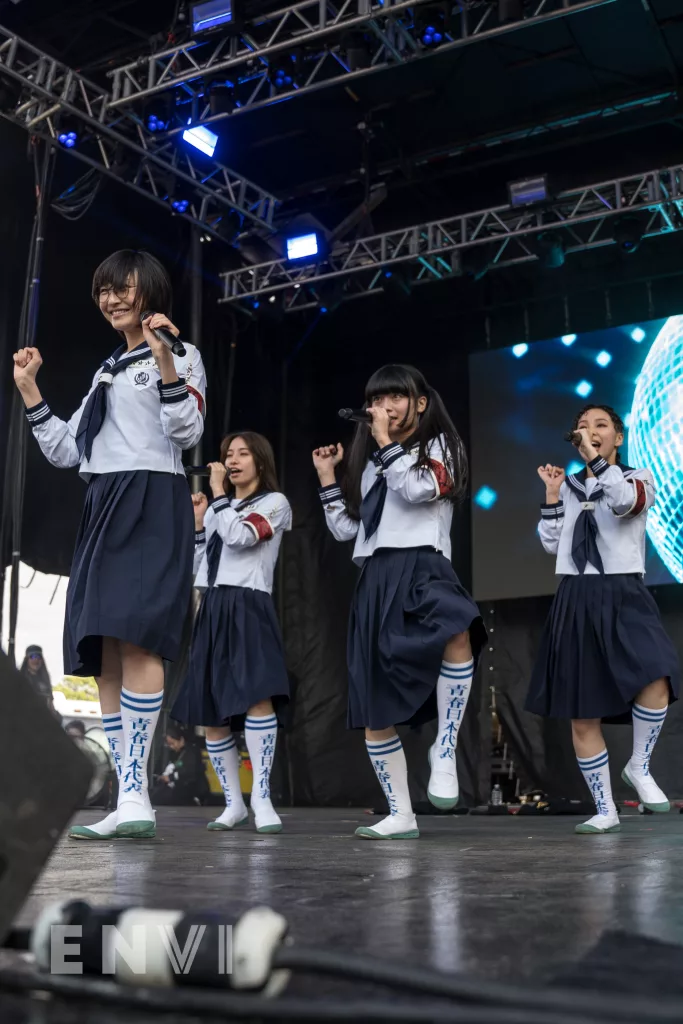 XG
Easily one of the most anticipated acts of the night, seven-member Japanese girl group XG came out of the gate swinging with performances of their debut and sophomore releases "Tippy Toes" and "MASCARA." Dressed in coordinated and bedazzled black suits, the girl group danced through complicated choreos with ease, before taking a break to thank fans for their support and excitement. They had a surprise for fans: small subunits of Maya and Harvey, Cocona and Jurin, and Juria, Hinata, and Chisa, each with their own performances to showcase their talents. They rounded out the set with the two songs that have skyrocketed their popularity: "LEFT RIGHT" and "SHOOTING STAR," which had audiences singing and dancing along.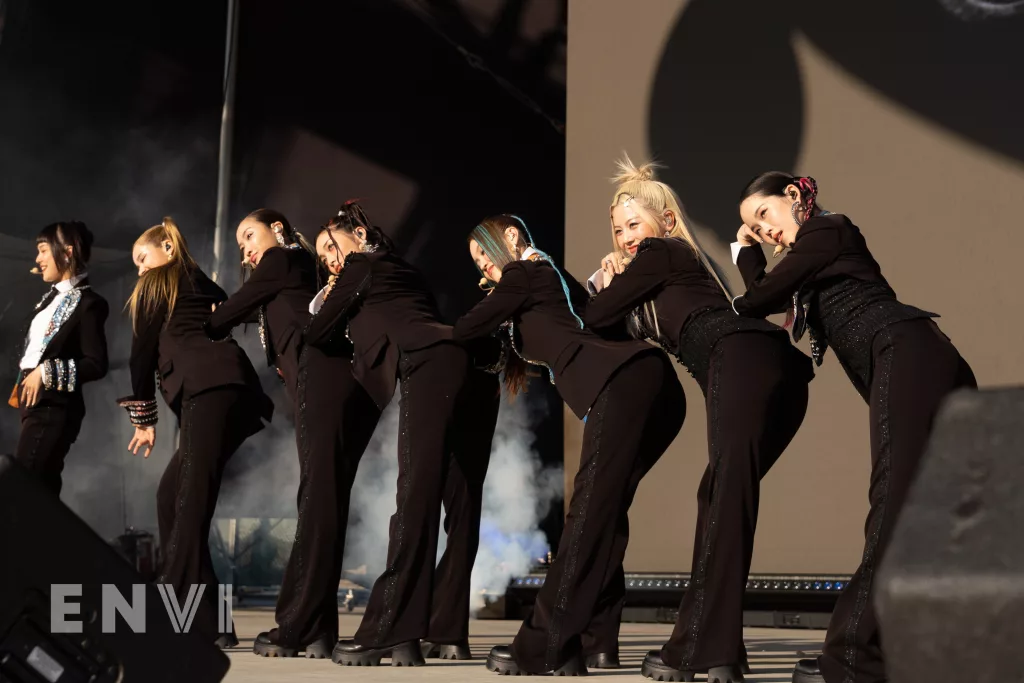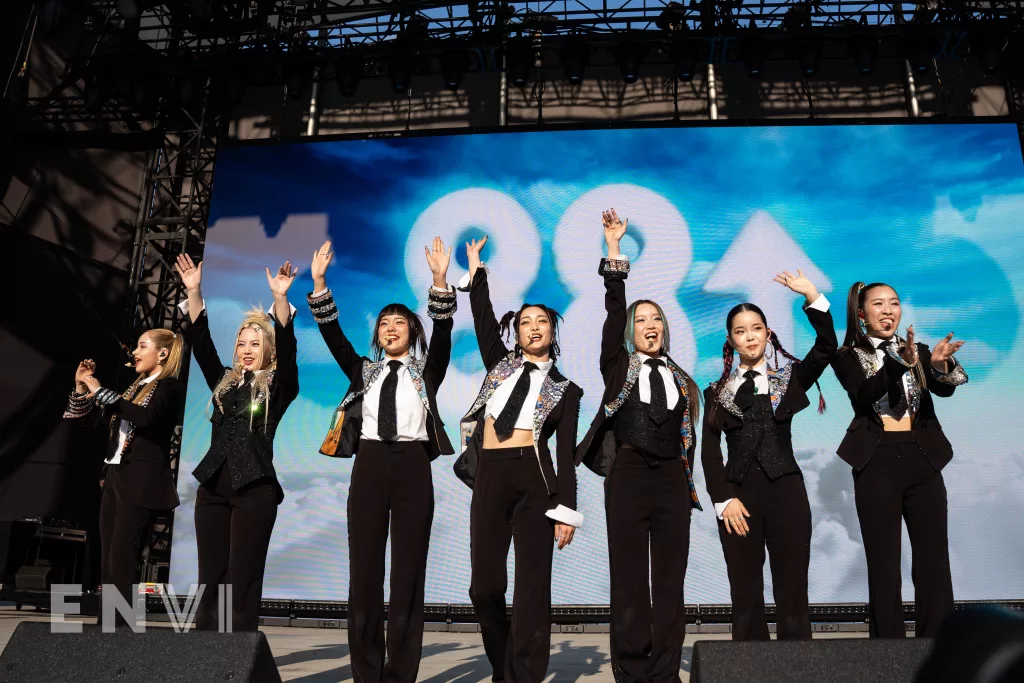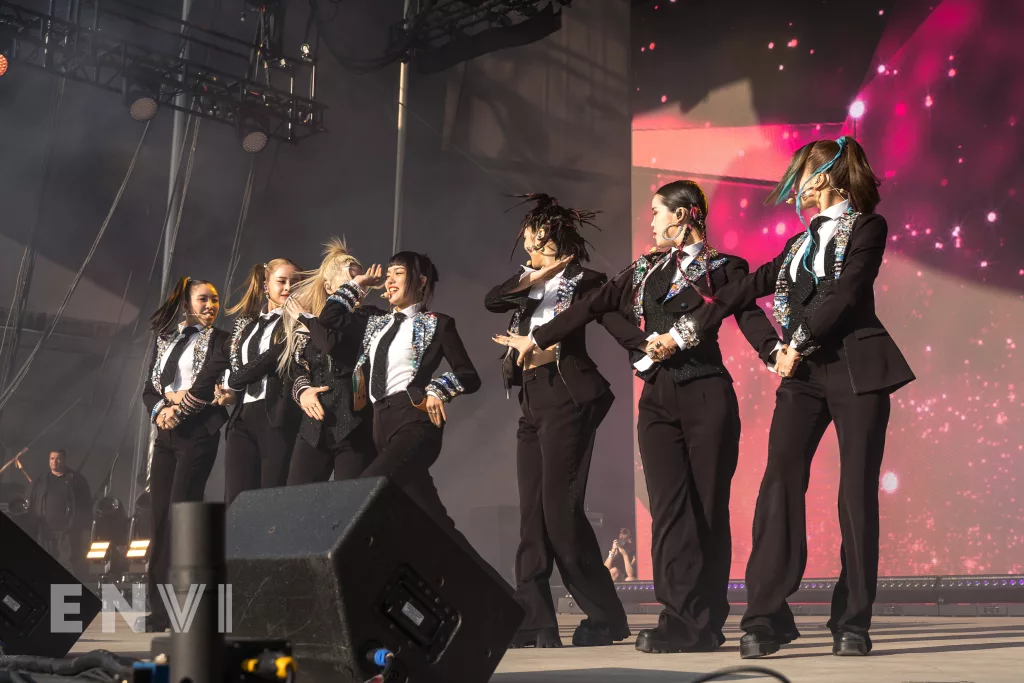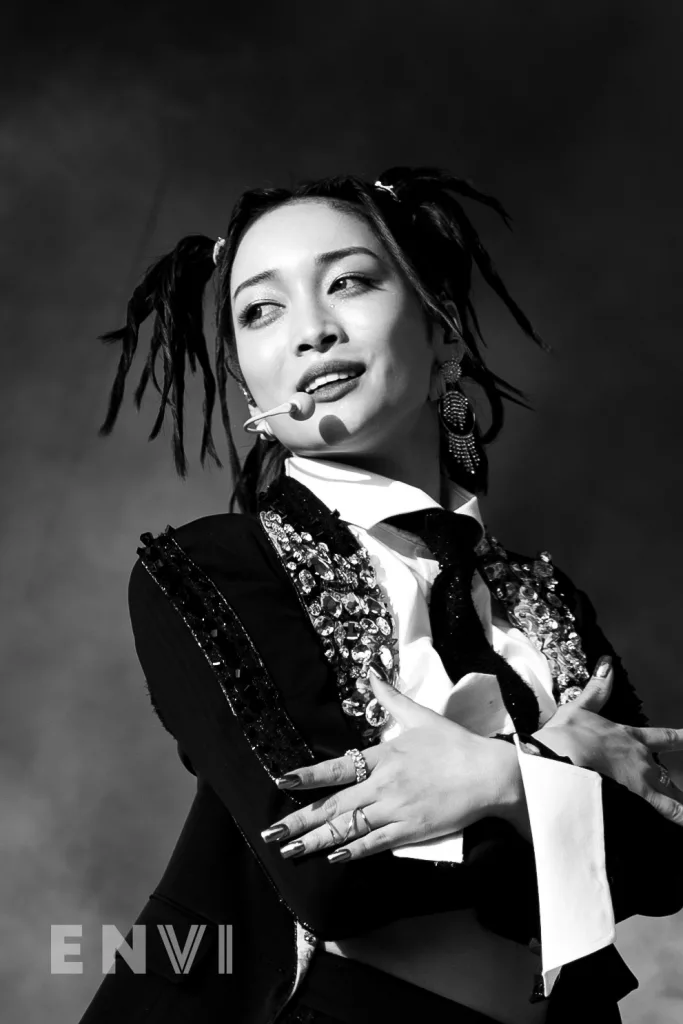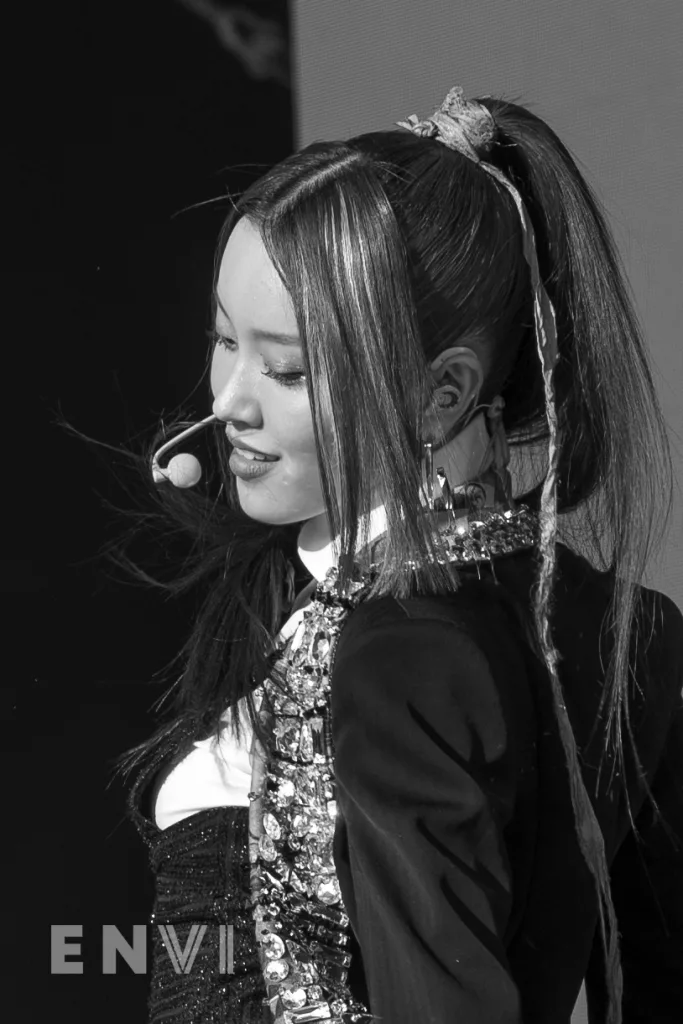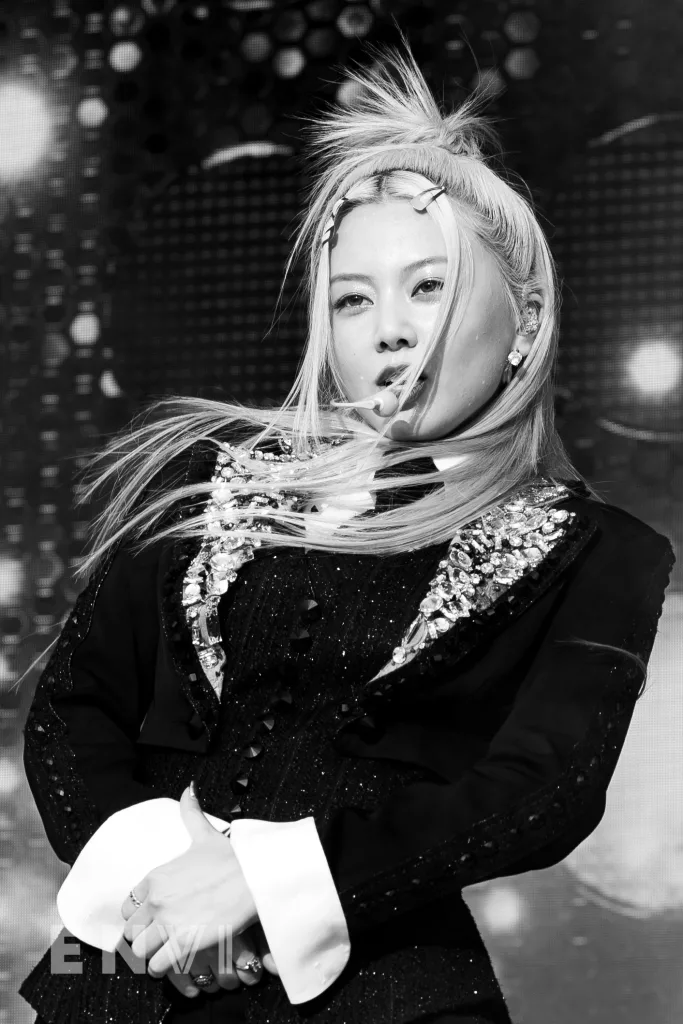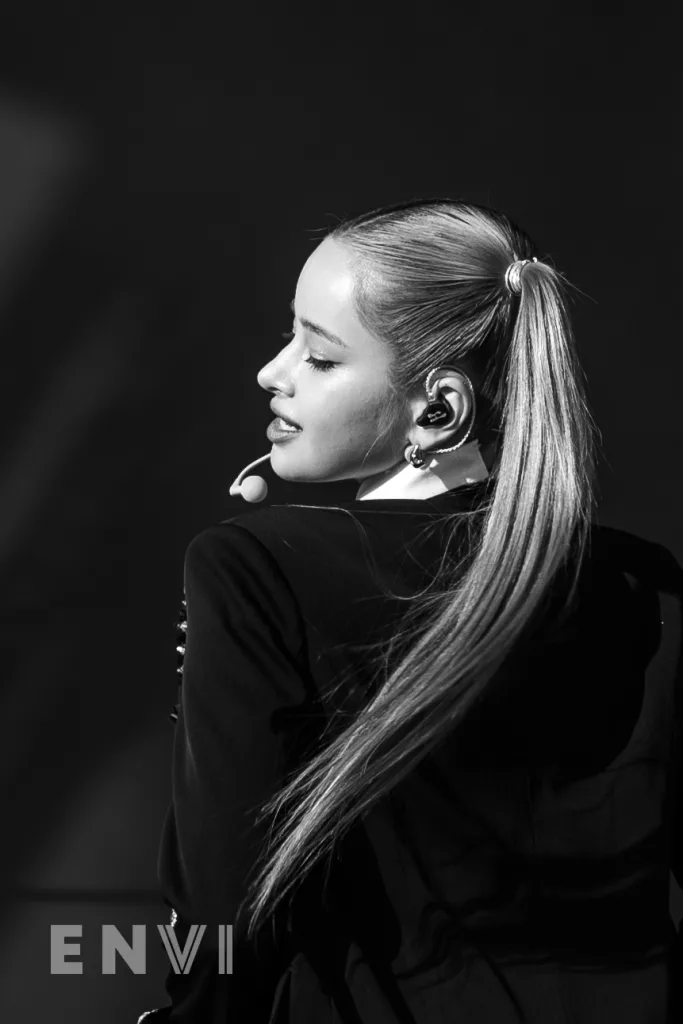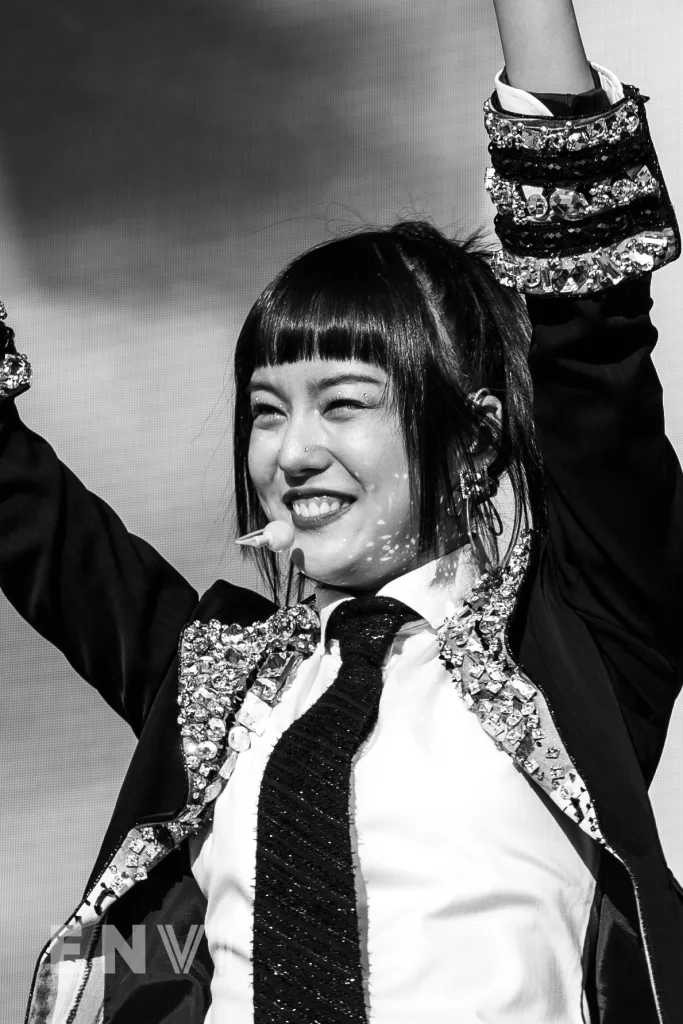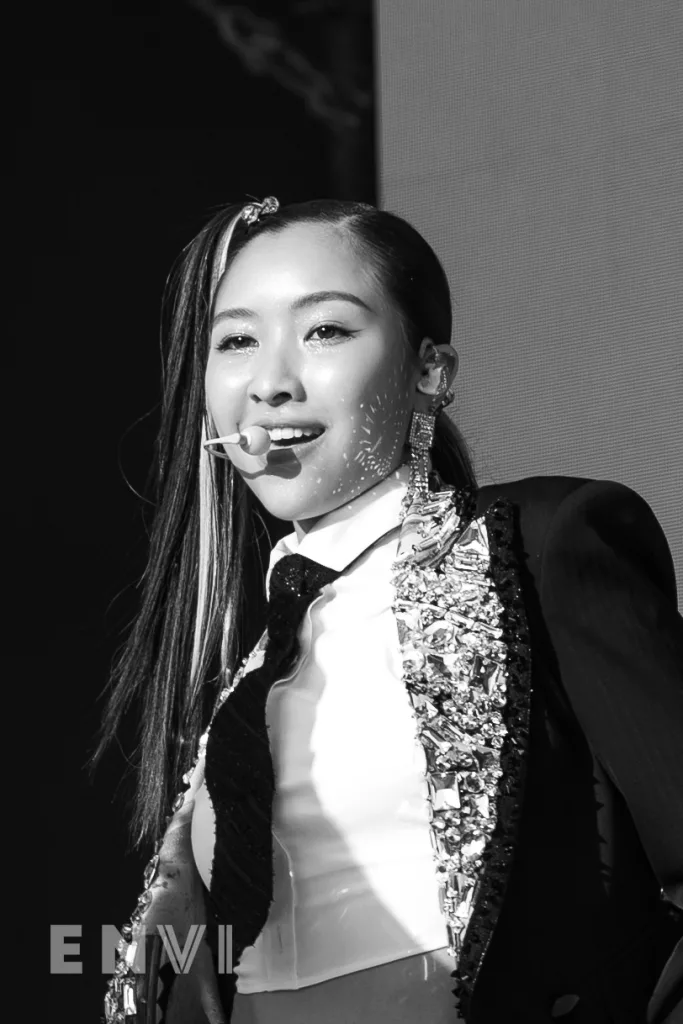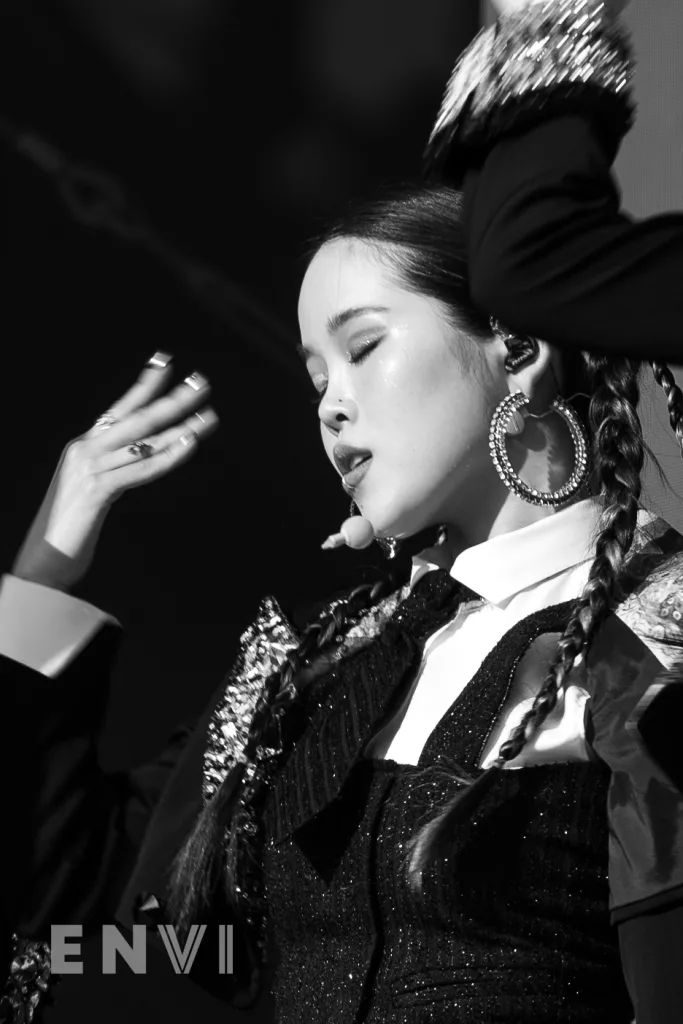 DPR LIVE & DPR IAN
Two members and founders of Seoul-based indie record label Dream Perfect Regime, DPR LIVE and DPR IAN were clear fan favorites. Their combined set started with DPR LIVE's more hiphop sound, flowed into a collab stage with both performing an array of their hits including "No Blueberries," and finished with DPR IAN's edgier set accompanied by a live band. The duo knew how to put on a show, keeping the audience's rapt attention for over an hour. With a set covering a breadth of genres and enough onstage charisma to share, it was obvious why fans had lined up since 8am specifically to see them.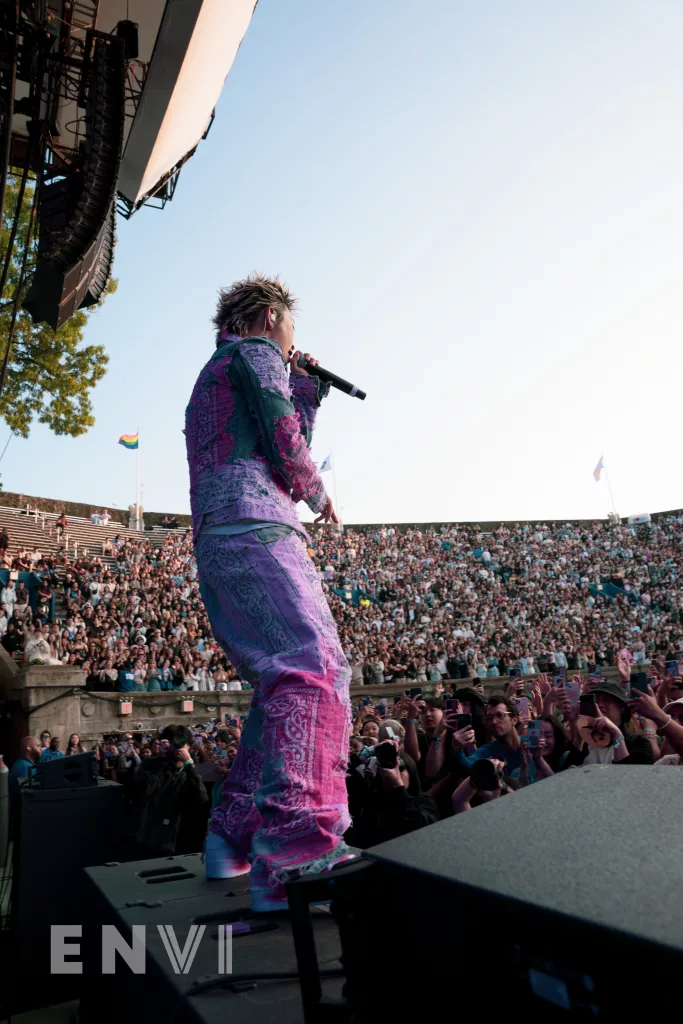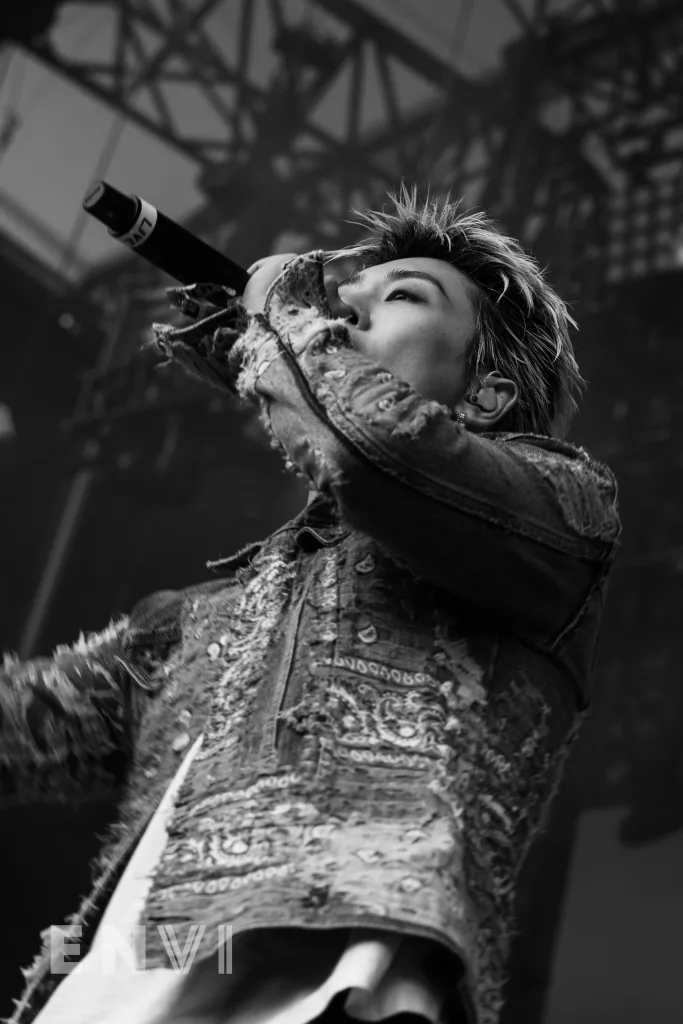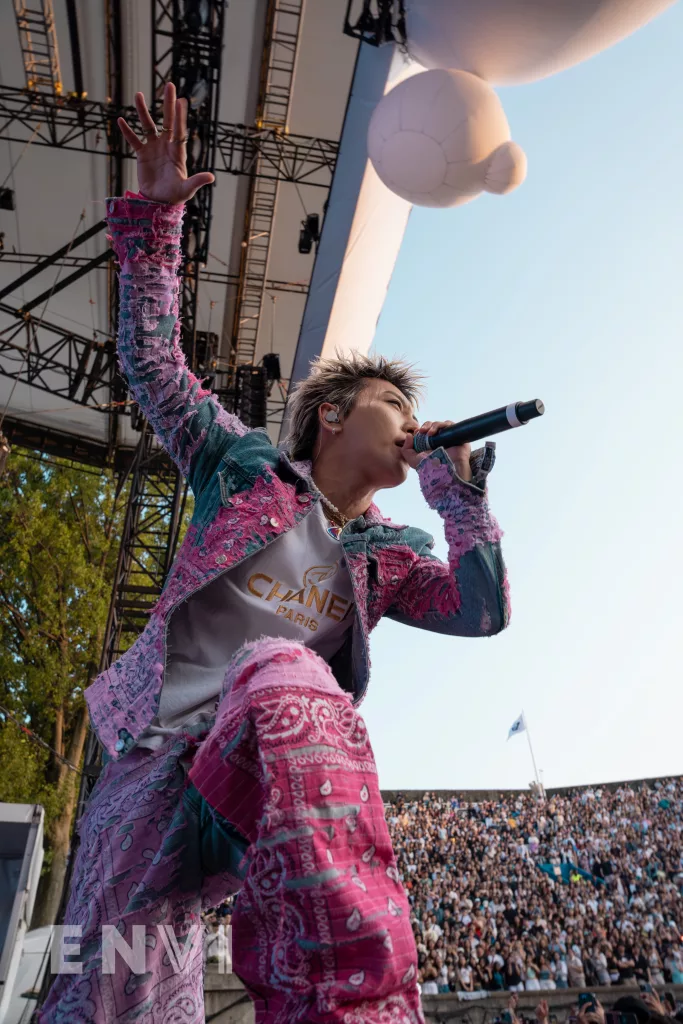 NIKI
Jakarta-born Nicole Zefanya, or NIKI, is often referred to as the First Lady of 88rising: she's grown from being the label's first female signee in 2017 to one of its crown jewels. After seeing her in action as Sunday night's final act, it's clear why. Her forty-five minute set was a mix of tracks from her most recent, and most vulnerable, album Nicole with earlier hits like 2019's "lowkey" and 2018's "Vintage." Zenfanya's talent for writing heart wrenching, emotional songs is rivaled only by her ability to sing them live–not even lyrics of heartbreak and nostalgia could dampen the energy of a crowd excited to see a rising pop star at her very best.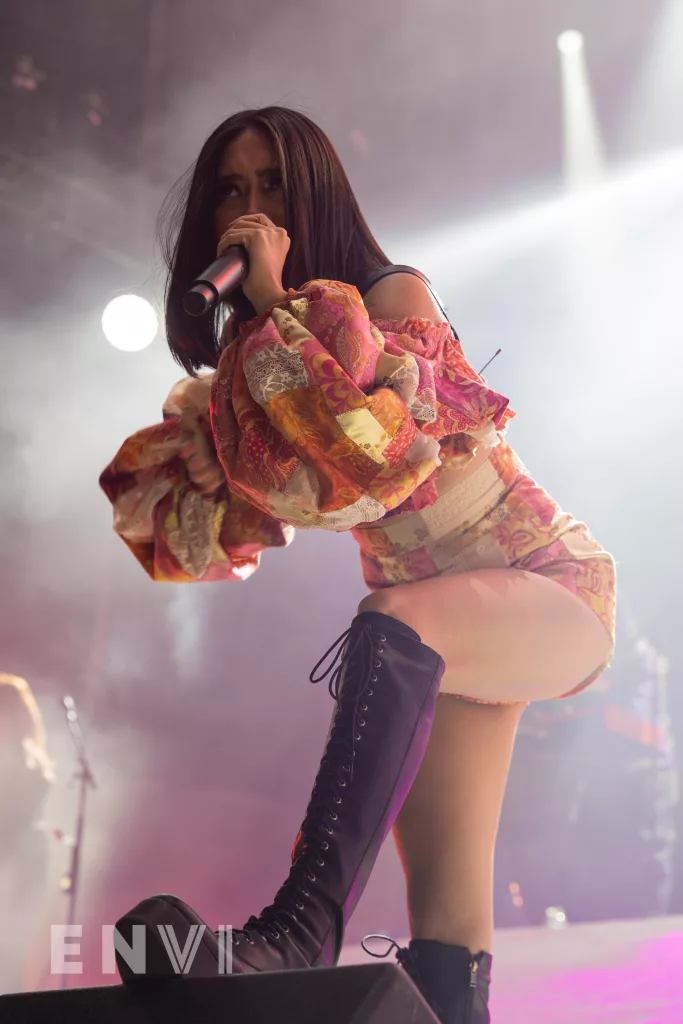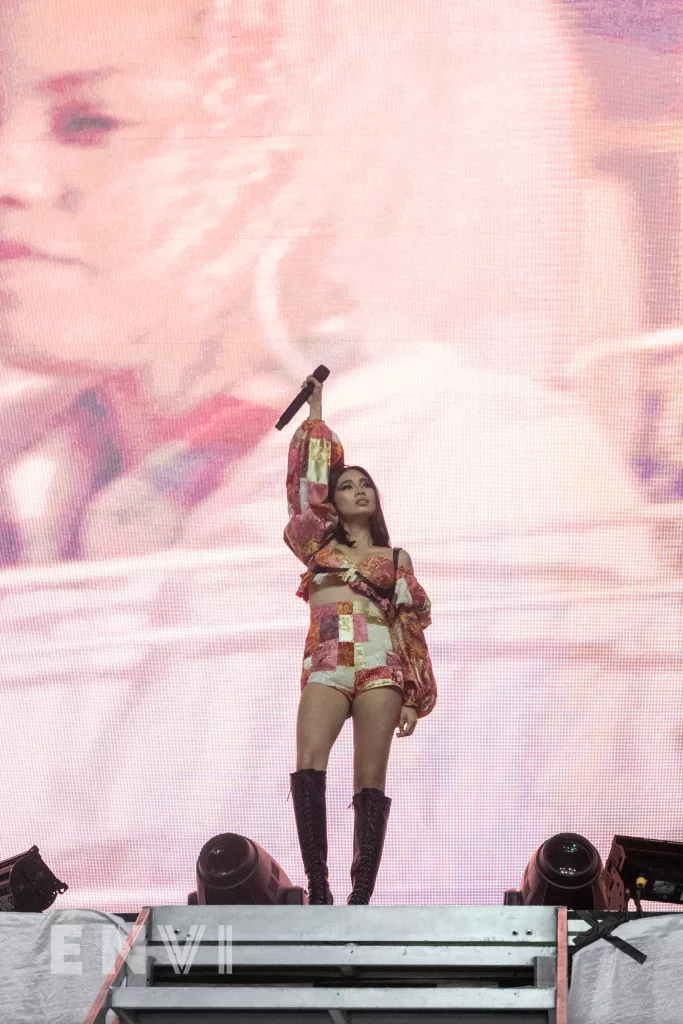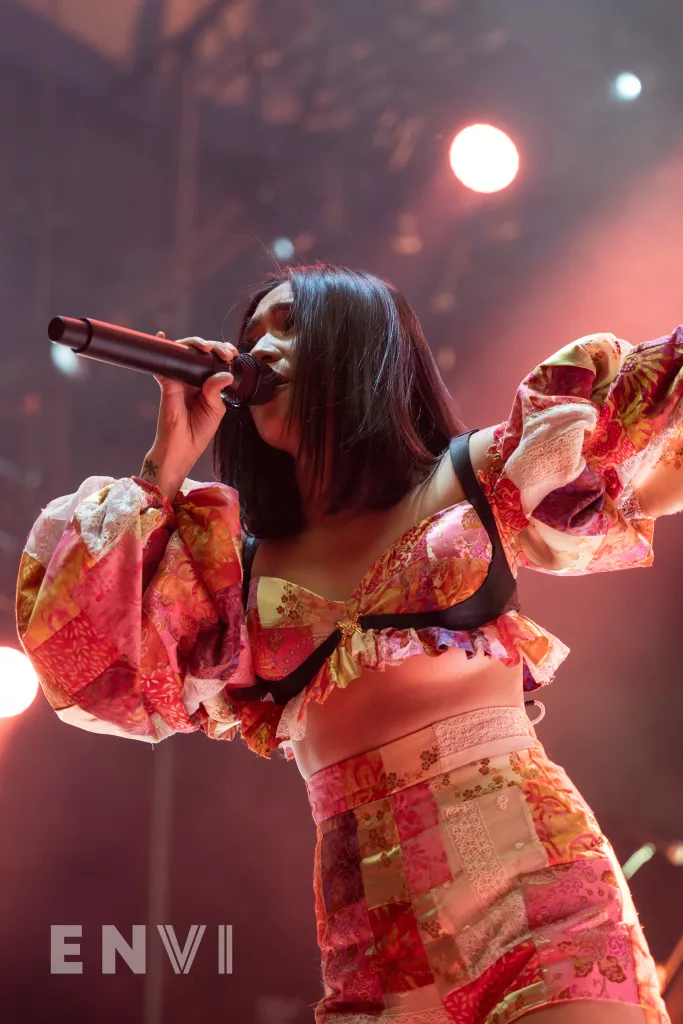 Grand Finale
"Don't go anywhere!"
After NIKI's set, before fans could even think of leaving, 88rising founder Sean Miyashiro came out on stage, promising more in store. Which makes sense– the conclusion of a successful inaugural New York Head in The Clouds festival has to include a celebration.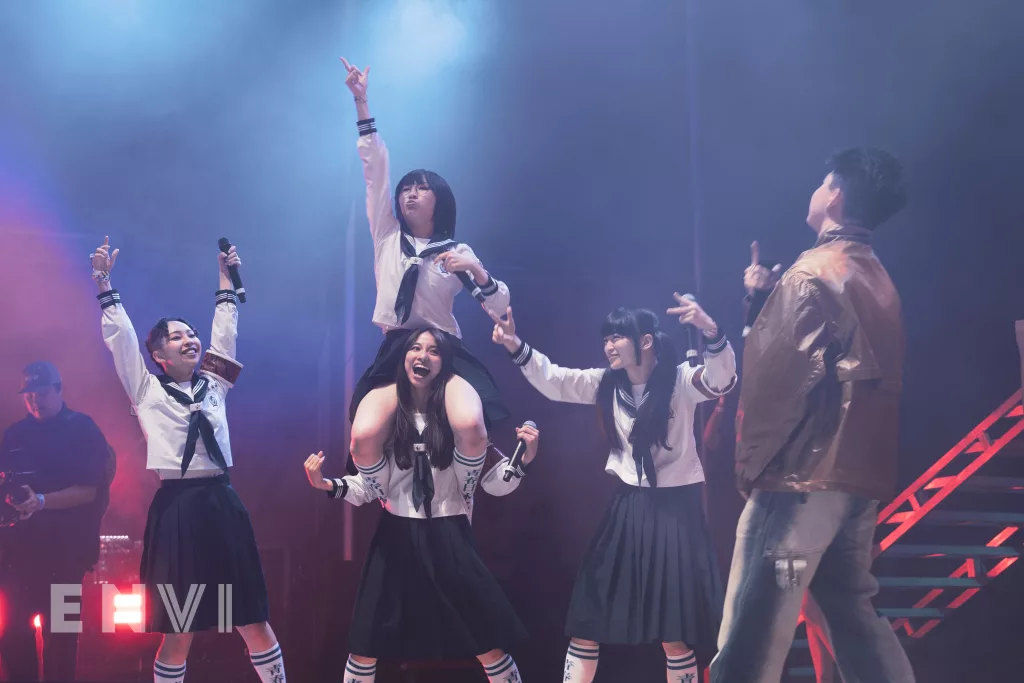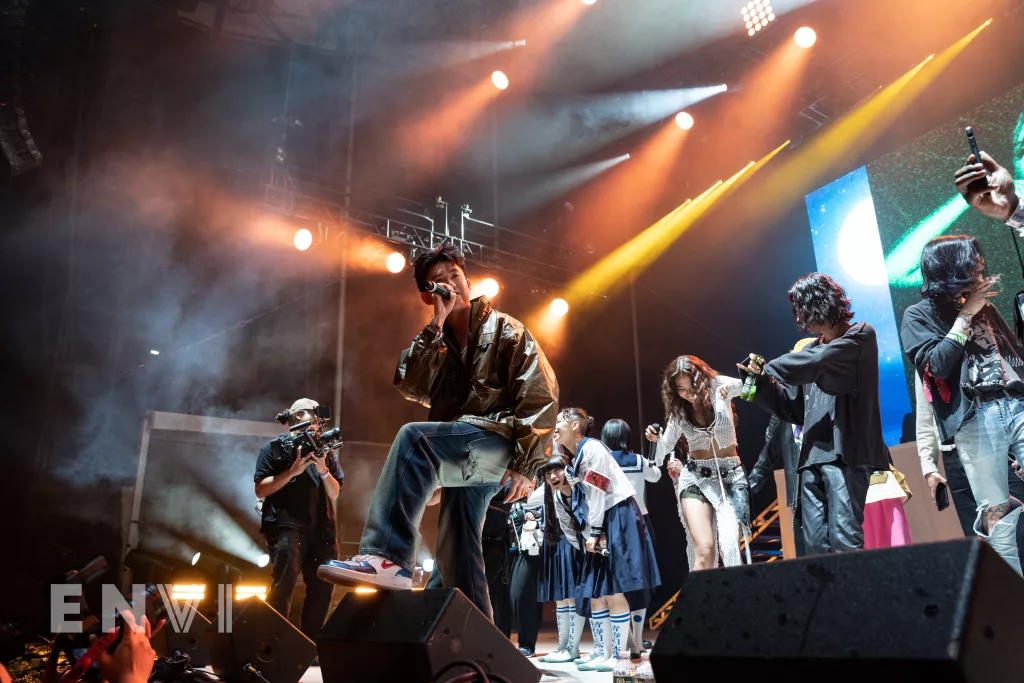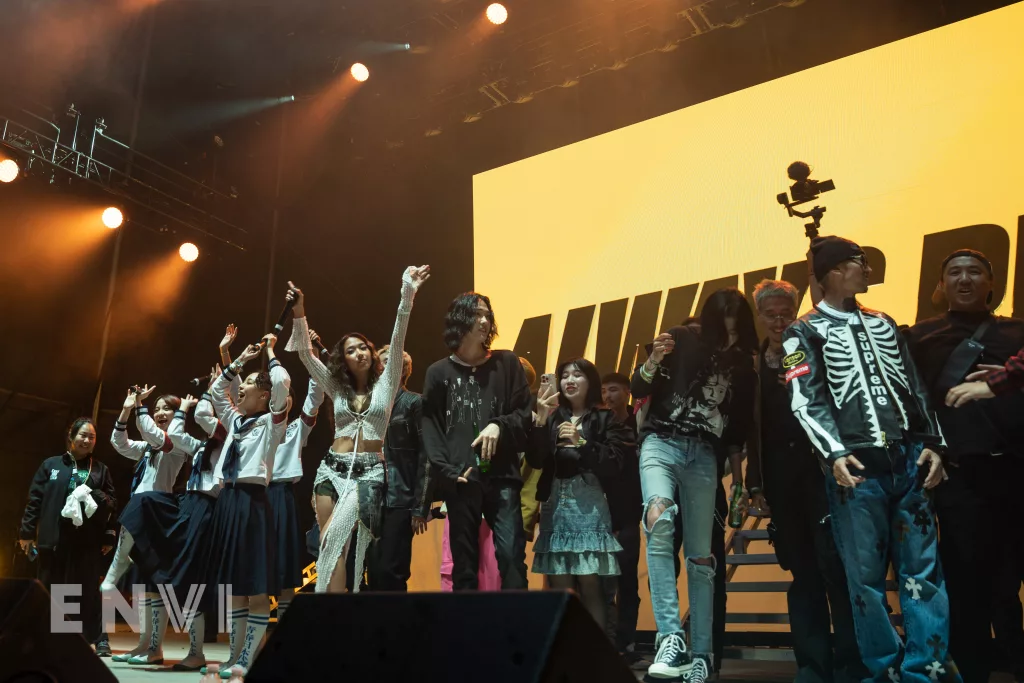 That celebration is the classic Head in the Clouds grand finale: artists from both days of the festival join together on stage to perform. Rapper Spence Lee and singer Masiwei joined forces first, followed by Warren Hue and Saturday night's headliner Rich Brian. They were slowly joined by other artists: Japanese quartet Atarashii Gakko!, Thai-rapper Milli, and Korean songwriter and singer LØREN.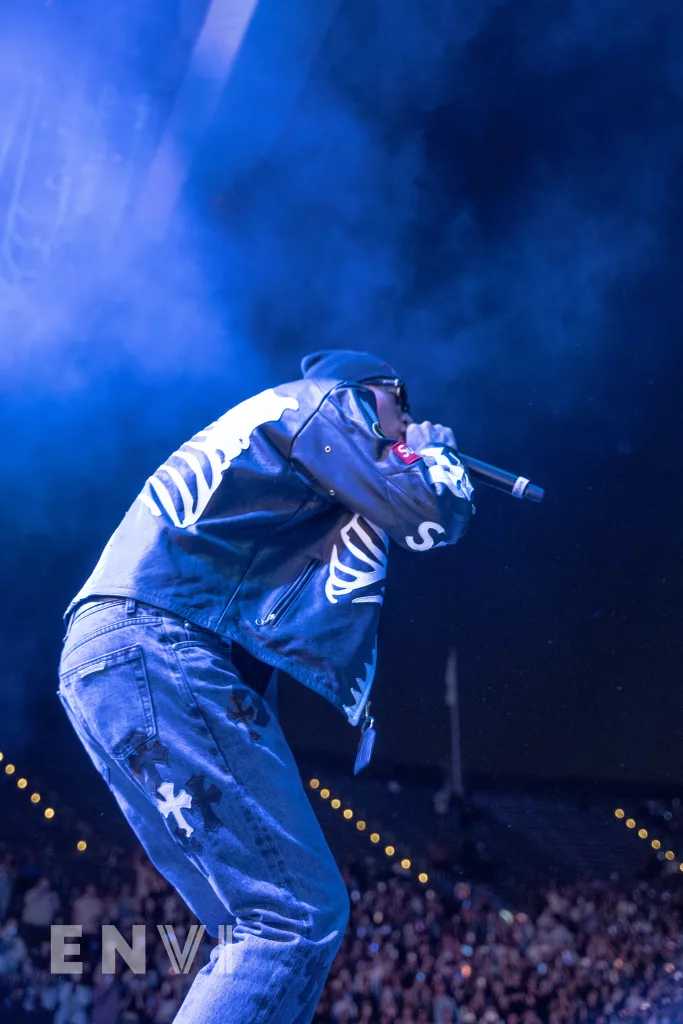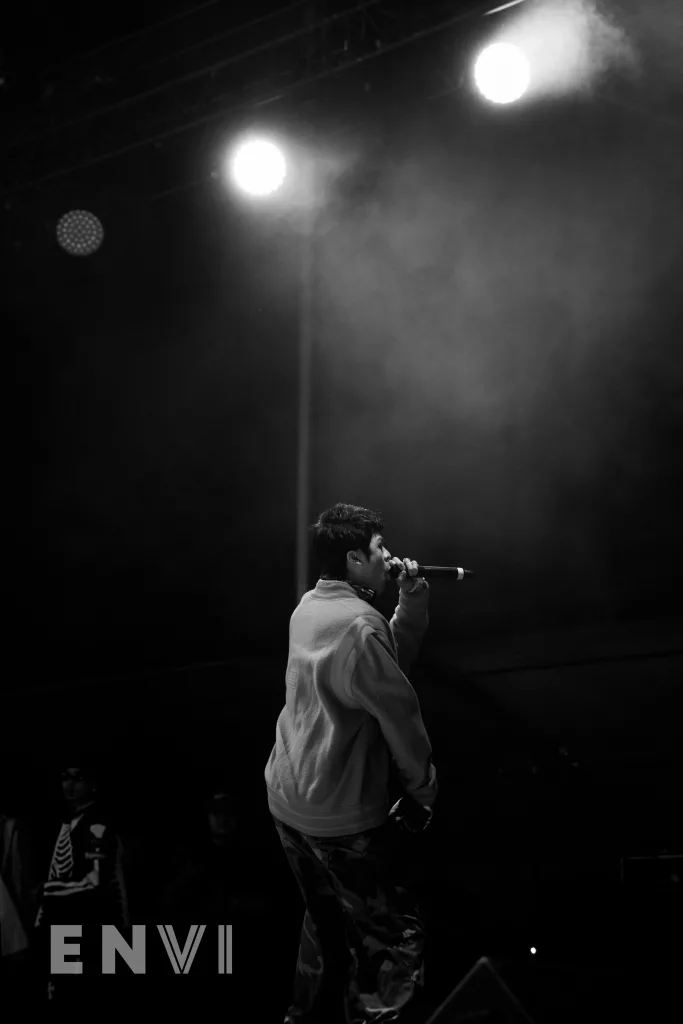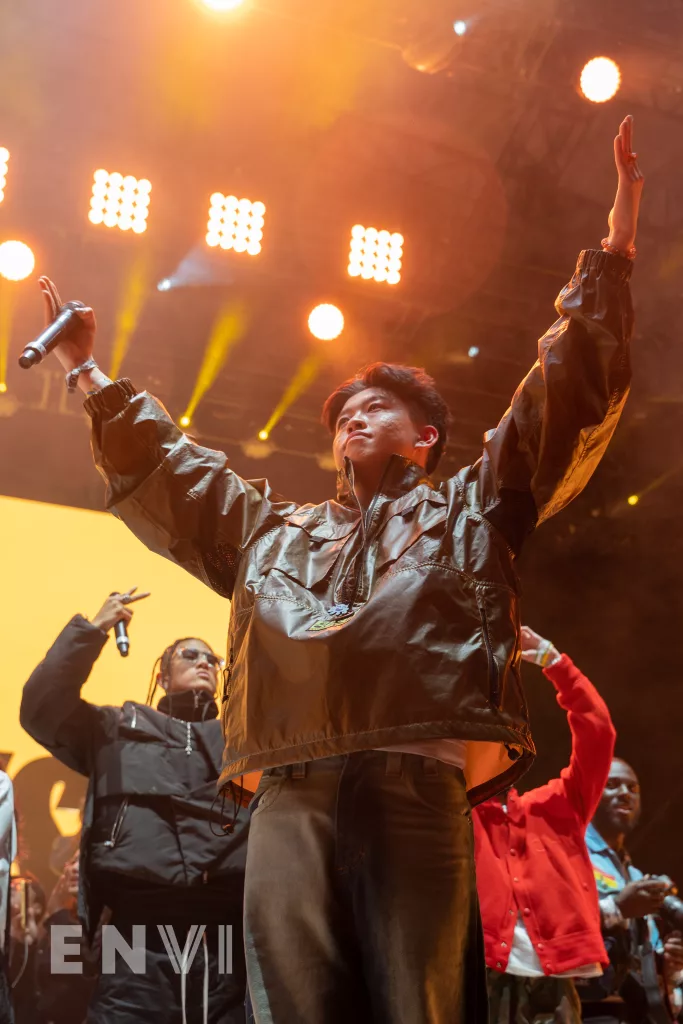 Part of the 88 family is the fans, and this finale made sure to include them, with Rich Brian leading the audience in singing the 88rising collab song "Midsummer Madness." It's listening to this that shows what 88rising really set out to do with Head In The Clouds. It's a festival, yes, but it's also a way to build a community that uplifts and celebrates the Asian identity through music. Hearing thousands of fans singing along to the song's iconic "Last night I lost all my patience" in unison certainly makes it seem like it was a success. As NIKI said when she left the stage: "You belong here. All of this is yours."
For more Head In The Clouds coverage, check out our recap of NYC 2023's Day One here, or see some of our favorite fashion moments from last year's festival.