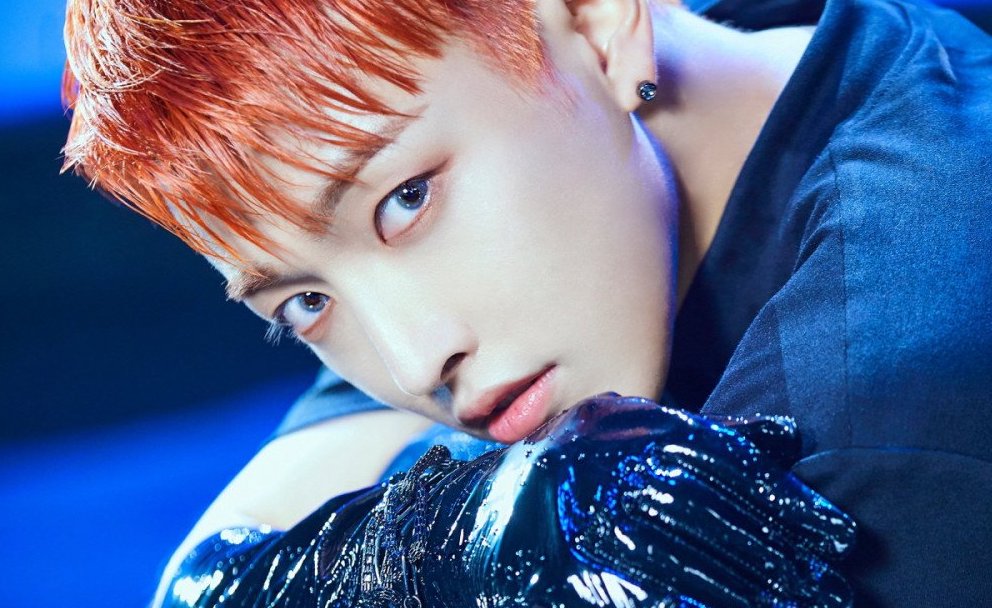 November 7 marks the birthday of ATEEZ's leader, rapper, and composer, Hongjoong! To celebrate, one of our contributors, Vanessa, has written him a thoughtful letter.
View this post on Instagram
Dear Hongjoong,
I can't believe you're turning 23. Where has the time gone? It's weird to think that on this specific day, once the clock strikes twelve, every year you're supposed to feel different, be different. I wonder if you feel like it's just another ordinary day. If you do, then that's okay. It's hard to look back on yourself in a year and feel like you've changed in some astronomical way, or to even feel like something has changed because you're a year older now. If you can't do it, it's okay, because that's what I'm here for.
Kim Hongjoong, let me just begin by saying that for you, I am eternally grateful. I'm so incredibly lucky and thankful to live in a world that has you in it. To live in a time in which you exist, because just by existing do you make taking a breath easier. I want you to know that just by being so undeniably you, it taught me that it's okay to do that. That it's okay to be me even when I feel like "me" could be better. Thank you for showing me that all my faults and quirks are what make me human, and there's nothing more beautiful than that.
There's nothing I admire more than your humility and how you don't let it hinder your self worth. No one knows how hard you've worked except for you. I know you've told us that you sacrificed a lot for your dream. Your hard work and dedication — these are traits that have never failed you. It's never easy giving up so much on a "maybe," but you stuck through it and I just wish the you from four years ago could see the you of today. 
The man who stands at a tall 172 cm and holds his ground. You, who hates mint chocolate because it tastes like toothpaste and dirt. You with your cute little "Yaho!" and your pensive "Ah, really?" You who finds joy in the happiness of those around him. I know it's kind of corny to say that you're perfect, but it's hard when you're pretty close. You're someone who is grateful for all of the people in your life. Who never forgets to thank his fans for everything we do — even though sometimes it feels like we've done nothing at all compared to you. You're someone who lets everyone lean on you and shoulders the weight without complaint.
You make music that resonates with me so deeply, it's kind of crazy. I know sometimes when we make creative things, it's incredibly self-indulgent (as it should be!), but I just want you to know that your mental ramblings and words have a place in my heart. Your words reach so many people, no one can say things quite like you. 
I could go on about all of the things you share with us that I adore about you. But I'll just end it with this: you're someone who is strong and kind to a fault. It's impossible not to find solace in your goofiness and warm heart. 
You make it so easy to love you, and I think that's so cool. I hope this birthday, like the last, brings you nothing but joy and good health and happiness. I would wish for you to never change, but it's those changes — no matter how subtle — that make up the Kim Hongjoong of today. So I guess what I want to say is, never lose your passion, your drive, and your love for the things you do and those around you. There is nothing more precious than your existence, and I hope you remember that. When you're having a rough night or a bad day, that you've touched the lives of people everywhere, just by being you. And that's the most amazing thing you could ever do.
All that to say that you shine brighter than any star in the sky. Keep shining, keep smiling, keep laughing, happiness looks so good on you.
To my star, thank you so so much. Thank you for changing my life in the most beautifully clumsy way.
Happy birthday, Hongjoong; 23 has never looked so good.
Forever and always (the weakest pyeonghongman that ever lived),
Vanessa
Last September, ATEEZ returned as an octet with ZERO: FEVER Part 3. Check out our coverage of their most recent comeback here.
Thumbnail courtesy of  KQ Entertainment.