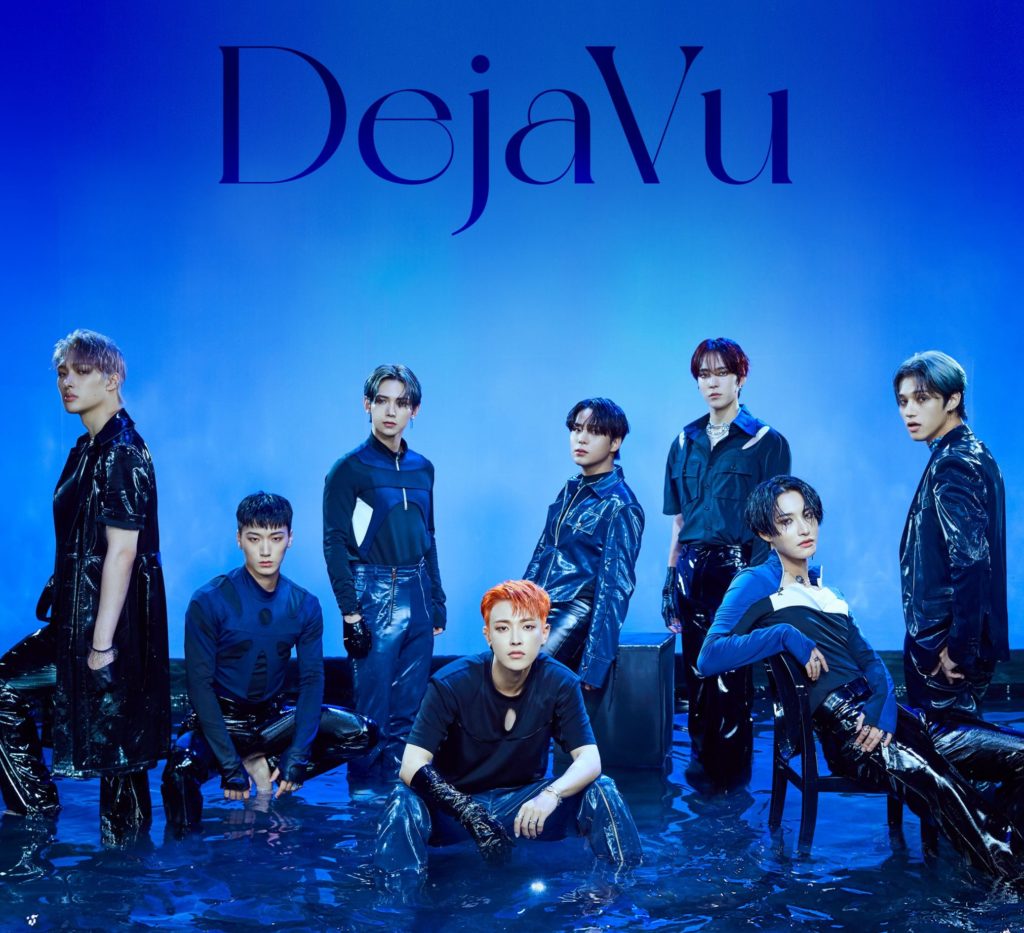 Fresh from their summer collaboration with Kim Jongkook, K-pop group ATEEZ are back with a full eight-member comeback. With the return of rapper Mingi from his hiatus in November 2020, The EP ZERO: FEVER Part 3 is the third installment in the group's second album series ZERO: FEVER. 
ATEEZ [ZERO : FEVER Part.3] 발매!

출항 준비 끝! ATEEZ(에이티즈)의 'Deja Vu' 많이들어Vu💙
▶ https://t.co/lVTuKYg5iS#FEVER_Part_3 #ATEEZ #에이티즈 #Deja_Vu pic.twitter.com/61yUdQQArt

— ATEEZ(에이티즈) (@ATEEZofficial) September 13, 2021
The EP contains six songs with familiar writing credits of ATEEZ's own Hongjoong and Mingi. They contributed to every song with KQ Entertainment's Eden and Ollounder. KQ's Maddox is also a returning contributor with LEEZ, Oliv, and Peperoni. 
It was announced on the 28th of August that youngest member Jongho was suffering from a minor knee injury, as well as recovering from his ankle injury from last year, and would therefore have limited parts in the upcoming choreography. This was first noticeable in his absence from the performance preview videos released on the 3rd of September. 
Deja Vu
Once again the group allowed their fans to choose the title track, just like they did with "Wave" and "Illusion" in 2019 and "Thanxx" and "Inception" in 2020. This year the choices were between "Eternal Summer" and "Deja Vu" as announced on the 29th of August. 
Like previous years the group has enlisted help from other celebrities to choose the title track this year including the likes of Weekly Idol hosts Super Junior's Eunhyuk and ZE:A's Kwanghee, Block B's Taeil and B-Bomb, Rain and Psy.
It's a common theme for ATEEZ to give their fans opportunities such as this. Back when the group were still known as KQ Fellaz they gave their early fan base the privilege to create their group name. In 2018 there was a competition to create a fandom name and in 2019 the opportunity for fans to design the fanlight.
ATEEZ Present
It was announced on the 13th of September at 6 pm KST that "Deja Vu" had won the position of the title track with the group releasing the music video along with the EP.  
The video begins with the group dancing in sultry black outfits; every member kitted out in black leather trousers. It switches out to a dimly lit car park where members Hongjoong and Mingi showcased their low tones. The group continued to dance in front of a pile of cars whilst lightning struck above them. 
A brief cut to a different location in which leader Hongjoong faces an alter ego of himself wearing a familiar outfit seen previously in the "HALA HALA" "Say My Name" and "Answer" music videos. 
The song ends with the members dancing in the rain and lightning.
The video continues to show Yeosang on the floor trying to protect the hourglass, which has been a long-running feature of the group's lore, before the glass shatters, spilling sand. An unknown individual then reaches out their hand to help him up.
The song itself demonstrates the group's mature side with a catchy chorus.
FEVER
The album is a great example of ATEEZ's talent with every side of the group on display. It opens with "Eternal Sunshine" a bright summer song much like "Wave" that demonstrates ATEEZ's upbeat side and even includes vocals from rapper Mingi. Youngest member Jongho impresses with his signature high notes at the end of the track. In the lyrics, the group sings about wanting to relive their youthful summer memories forever. 
The next track "Feeling Like I Do" has more of a techno sound and contains a message of soulmates and having that person in your life who you never want to lose.
"Rocky" Is a hard-hitting track with relation to the fictional boxer of the same name. The group uses their powerful voices to talk about the hardships of the idol lifestyle comparing dance practice to a boxing match. 
"All About You" changes the mood of the album, slowing the pace and exploring the group's romantic side. "Not Too Late" further slows the pace as the group gets emotional singing about loneliness. The song finishes with an ATEEZ signature: the beginning of a new song that Atiny (their fans) can anticipate to be their next title track song.
Fan Reactions
just thinking of hongjoong sitting in his office by himself at night writing the lyrics for not too late and crying all by himself and now i don't think i can ever cope

— vanessa ⌛️ M.S. in STICKEROLOGY⚡️⁷⁷ (@yunospeach) September 13, 2021
Vocals so powerful Jongho disintegrated 😫 pic.twitter.com/bLR6dqSAJY

— coconut head Jongho 🐻 (@jh_vocals) September 13, 2021
THEY REALLY WERENT KIDDING WHEN THEY SAID YEOSANG IS A REALLY IMPORTANT CHARACTER IN THE LORE…. WHAT WAS ALL THAT AT THE END

— monet (@atzhye) September 13, 2021
#Deja_Vu literally portrays a deja vu, beginning and end overlap! Back in Fever Part 2 Diary Jongho mentioned the Deja vu when he got intoxicated by the smoke that gives illusions, so maybe #ATEEZ are getting intoxicated too! This could explain the flowers + the butterfly 🤔 pic.twitter.com/HykwKCAHRL

— Bookish Theories (@BookishT_S) September 13, 2021
WE SURPASSED 20K STREAMS ON GENIE THIS HOUR, I'M SURE THIS IS THE HIGHEST INCREASE WE EVER HAD#ATEEZ #에이티즈 @ATEEZofficial pic.twitter.com/LYncCrzlXQ

— tee ⚓︎ ATEEZ CB D-DAY (@yunhocult) September 13, 2021
ZERO: FEVER Part 3 is a demonstration of ATEEZ's diverse range. It exhibits all the skills that have developed them into the globally renowned artists that they are today. Atiny should keep watching to see which direction they go in next. 
Listen to their new album on Spotify and Apple Music and follow them on Twitter, Instagram, TikTok, and YouTube.
Want more? Check out our coverage of Monsta X's new single here!
Thumbnail courtesy of KQ Entertainment