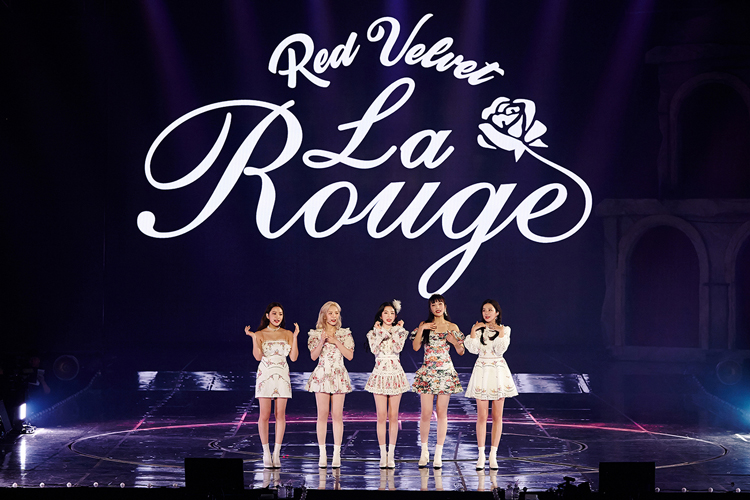 In honor of Women's Month we are sharing  letters of appreciation to women idols and groups who have impacted us.
By Diana | @18kst
To Red Velvet,
Forgive me if I have awkward wording, but I wanted to express my admiration and love for you as women and as artists. There is a lot to appreciate about you. For me, my greatest appreciation comes from the fact that you are part of the reason I found myself again.
After a year of turmoil, I had the courage to leave a toxic classroom environment and move forward. However, I had my identity wrapped up in what I was doing, so leaving meant I felt like a hollow shell of my former self. I have always loved music, but studying it took away something that had once been a safe place for me to have fun, and I could barely think of it in the same way after that experience.
When I got into K-pop in early 2019, I had no idea where the rabbit hole I was going would lead. It ended up leading me straight to your music. There's a lot to love about you. For starters, you're a group of amazingly talented women with a flawless discography and killer concepts. There is a Red Velvet song for every mood, and all of them are excellent. You are an iconic, incredibly successful group of women.
I could go on, but for me, the variety in your concepts is what speaks to me the most. The life and soul you all put in your craft is truly inspiring. It allowed me to rediscover a love for music that I lost for a year. It also helped me to discover the path I truly belong on, and at the same time allows me to appreciate musical talent from afar with no regrets about my path. The variety in your concepts also played a part in helping me figure out my identity, and that femininity does not mean you must be limited to a narrow margin of expression. 
I hope you all are doing well. As a ReVeluv, I miss your music and I hope you return to creating soon. However, your well-being comes first, so we will welcome you back when you're ready to release music. I am excited for your other projects, and hope they perform well. 
Thank you for everything once again,
Diana
Be sure to check out Red Velvet's Seulgi becoming the newest ambassador for Salvatore Ferragamo here!
All Photos courtesy of SM Entertainment