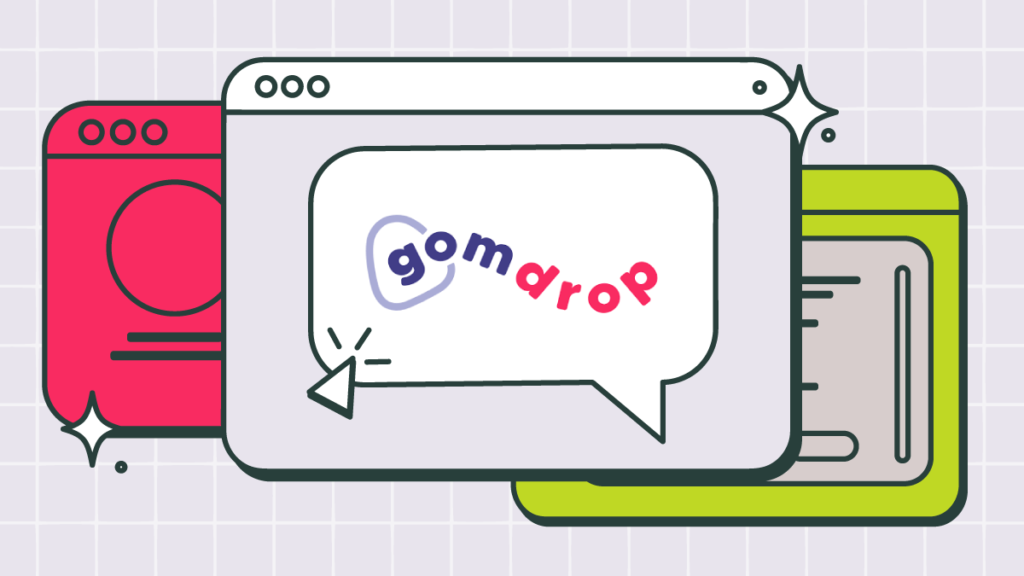 For Future of Music Month, EnVi's advertising team is featuring websites and apps which could transform the way fans buy, sell, and trade merchandise.
EnVi spoke to Kenia and Matt from GOMdrop about their website which helps Group Order Managers (GOMs) organize Group Orders. Read on to discover the journey behind the website and how it could simplify your Group Order experience!
From GOM to GOMdrop
Kenia is the GOMdrop product owner and programmer, as well as a former GOM. She got into K-pop during NU'EST's 2012 debut. Kenia started hosting Group Orders in 2017. "I wanted to order a NU'EST doll, but no one was hosting a Group Order for the US," she explained. When NU'EST members participated in Produce 101, she also acted as a GOM for Produce 101 and Wanna One goods.
On the other hand, Matt, who works on the website's architecture, programming, and support, is less familiar with the world of K-pop. "It's weird to say as someone who runs a site primarily focused on K-pop, but truthfully K-pop is something that passed me by completely," he confessed. However, the Group Order process overlaps with group buys in the mechanical keyboard community. "It might seem weird, but there is actually quite a lot of similarity between the two!" he told EnVi.
GOMdrop was birthed in 2018, out of Kenia's frustration with existing tools. "Spreadsheets were confusing for joiners to refer to for updates, emails had to be largely typed by hand," described Kenia, "and calculating EMS (second payments) and domestic shipment rates was time-consuming." She tested out different tools, but was still frustrated by having to learn how to use them and pay for extra features. Kenia's goal was to make something simple, which combined the processes. "I wanted to create a single website that essentially does everything that a GOM would need to run a Group Order, from creating the form to shipping items domestically," she explained.
Kenia's idea gained more traction during the pandemic. "She had come up with the idea years before, but while I was working on my own startup during the pandemic, I had convinced her to give it a shot and try to make her dream a reality," Matt told EnVi. The success of the website had not been predicted. "It ended up getting really popular in a way neither of us expected, so I ended up devoting more and more of my time to helping her out with the site", Matt said.  
How GOMdrop Works
For GOMS, the main features of GOMdrop are Group Order form creation and management, the 'Crate' feature for calculating EMS (second payments), and the Shipping feature.
According to Kenia, "Our site is meant to handle all steps of the process, so we make it easy for an order to go from a form submission to a crate for EMS calculations, which are done automatically once the GOM inputs the weight and total price of the crate."
Matt described automatic emails as one of the main benefits to GOMs. "Most of the praise we get for the site is usually centered around the fact that people (mostly) don't have to write boilerplate emails anymore; looking at our email delivery statistics," he told EnVi.
Kenia described the joiner accounts as allowing "the joiner to prefill address information in forms and to change their address on all existing orders." The website was initially made with "a heavy focus on GOMs", said Matt. However, the features for joiners will continue to develop. Matt added, "we hope to provide a really nice feature set for joiners to make the experience feel more "complete", including listing all the orders you're participating in and a calendar to help manage important dates." The "Bookmarks" feature will also let joiners keep track of Group Orders they are interested in.
There is also a "Discover Group Orders" spotlight for the most viewed forms on the site. "It is a stepping stone to the larger "Discover" feature," said Kenia, "which will be a much more fleshed out page that will include custom recommendations and a robust search to find Group Orders based on specific filters." 
Building A GOMdrop Community
"Building a community is super tough, especially in the beginning," Matt admitted. Luckily, they had GOMs willing to test out GOMdrop. "We had a lot of really loyal GOMs who gave us a chance," he told EnVi, "but running GOs is super complicated with lots of steps, caveats, and personal touches." 
It was challenging to add and adapt features to match GOMs' preferences. Matt explained, "People would join, try it out a bit, hear that we didn't support one particular feature, and then, understandably, go back to their old workflow." Although there were hurdles, they learned from this experience. "It took us both a little while to get used to the fact that this was just a normal thing and you couldn't make everyone happy, at least not right away," said Matt.
GOMdrop's Discord community of GOMs has been an important part of the website's development. "We have a Discord for GOMs that we've maintained since the start of the beta, where we offer technical support and receive feedback from site users," Kenia told EnVi. The Discord community has provided ideas for current and future features. "We've gotten some really innovative ideas from the community."
In addition to listening to feedback, transparency has also been a major part of developing a community. According to Matt, "you also need to be as transparent with people as possible and be willing to make concessions where it makes sense." He continued, "instead of just saying 'no,' we explain that it's a bigger thing than you might realize, and also offer a way to still get that functionality."
These days, they are facing more user expansion than attrition. Matt told EnVi "our biggest problem now is the fact that we have so many people applying as GOMs it takes a good chunk of time to get through them all!"
Future Plans and "gomdrop2"
For Kenia, current and future features will adapt to user feedback. "I'd like for us to finish implementing what we call our 'core feature set' and then go back and either rehaul or polish our initial features," she commented. There will also be a focus on accessibility. Kenia explained, "I didn't expect the site to go beyond a prototype, but now that we have a lot of users, I want to make sure that everyone is able to use all parts of the site."
They also have plans for the website to reflect the international diversity of their users. "Internationalization is also a big one that I am excited to get to in the future," mentioned Kenia. As there are several GOMs and joiners from outside the US, they want to support different currencies, languages, and shipping services. 
For Matt, there are two main focuses for the future: technical and growing the site. "I've been working on something we half-jokingly call "gomdrop2," he revealed. "It's not a total redo of the site or anything, but basically a way for us to get rid of a lot of the technical debt," he added, "and also move a bit faster."
The team is also expanding. Matt revealed, "We've hired one part-time engineer to work with us and I hope to hire at least one more at the start of next year." However, growing the team can be difficult, as a young startup. "This part is probably the greatest challenge for us because our budget is small as it all comes out of our own pockets," confessed Matt, "we feel it's only fair for people who work on the site to be properly compensated."
Thank you for speaking to EnVi about GOMdrop, Kenia and Matt!
If you are a Group Order Manager or joiner interested in using their website, you can find out more at GOMdrop.
Images courtesy of gomdrop.com. Thumbnail courtesy of Mal.