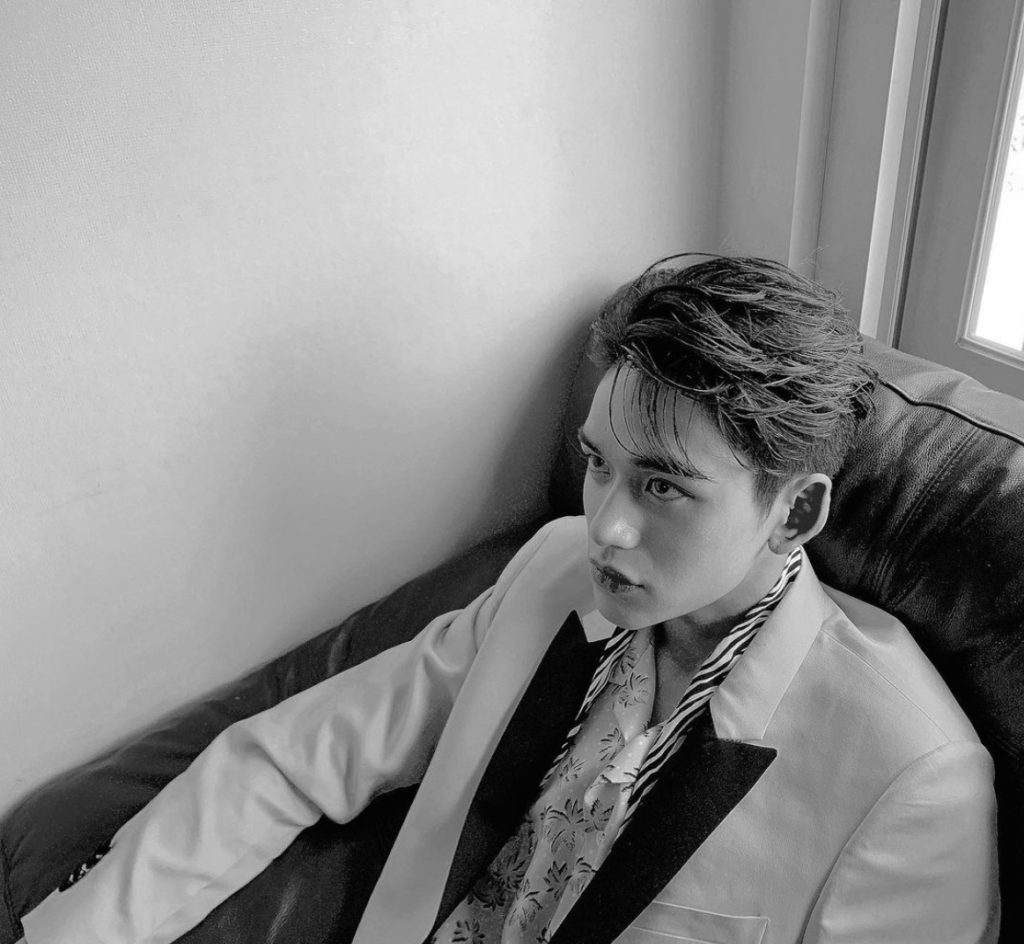 By Samruddhi Harve | @nctteaparty
In 1992, the emergence of Seo Taiji and Boys marked the beginning of a new era, K-pop, which opened the gates to a new beginning that the world was not prepared for. It took the world by storm and continues to impact various industries in a way we haven't witnessed before. One such industry is fashion.
Global fashion search engine, Lyst, hinted that it would be wise for designers to embrace K-pop's impact on fashion, certainly a lucrative move. The top luxury brands are being wise by incorporating these celebrities in their marketing strategies. South Korean pop culture critic Ha Jae-Geun says, "K-pop stars did not evoke luxury images in the past, but as the Korean culture has been sweeping the world, their fashion has also garnered global attention."
Over the past decade, K-pop has evolved into a multibillion dollar industry impacting the fashion system greatly. The western world has now embraced K-Pop with open arms as a remunerative move.
The hype in the K-pop world is unmatched. Whether an album release is approaching or it's award show season, none of these are as overpowering as the K-pop hype at Fashion Week. Lisa of the girl group BlackPink turned the Celine S/S20 womenswear show into her own concert. Swarms of fans—or Blinks, as they are better known for—flooded Les Invalides, Paris. It was an "Epic Meltdown" according to the French director, Loïc Prigent, who documented the show. Catherine Deneuve and Former First Lady of France, Carla Bruni Sarkozy were in attendance too, but neither of them received quite the height of attention Lisa did.
Apart from brands, K-pop idols have also enchanted Vogue magazine. They named Sehun of EXO the "best-dressed man" at Louis Vuitton's 2019 Resort show where more than 100 global ambassadors were in attendance. It was the second consecutive year the star received the title. His look being a new season piece, wasn't available at that time, but despite this, searches for Louis Vuitton knitwear on Lyst spiked 105% in 48 hours following the show.
At another Louis Vuitton event, he drove the crowd wild after appearing in a grey and blue suit. His stylist then revealed on their Instagram that Louis Vuitton especially sent the suit for him. Sehun often drives huge demand for fashion pieces that he sports. In December 2018, he posted a photo on Instagram with his hands clad in the official PyeongChang 2018 Olympics "Finger Heart" which retailed for $13, sold-out worldwide in minutes.
Virgil Abloh, the C.E.O of Off-White and the Artistic Director of Louis Vuitton Menswear, personally selected fashion mogul, Song Mino from the band Winner, to walk for Louis Vuitton's Spring-Summer 2020 Menswear show in Paris. He sent social media into a frenzy after gracing the Place Dauphine, and Vogue stated that he "stole the show." Known for his sartorial choices along with his music, his exuberant style sets him apart. 
Another group that seems to have captivated Vogue magazine is our very own NCT. In an article titled "Why K-Pop's NCT Has Limitless Fashion Potential", they quoted Johnny, "NCT 127 is maybe a little ahead of what's been seen in Korea. If you look at what we're wearing, you might think it doesn't match, but it does." In another article by Vogue Paris, highlighting the K-pop idols who are shaking the front rows, Lucas graced the number one spot. They emphasized his work with Burberry and his presence at various fashion weeks.
Along with collaboration deals with luxury brands like Fendi and Dior, who customized stage outfits for BTS, some celebrities have gone as far as becoming creative directors. Byun Baekhyun of EXO is one of them. In 2018, Privé Alliance, a unisex streetwear label named him the Co-Creative Director. Upon its launch in July 2018, the website was down for several hours due to the large influx of fans wanting to buy the pieces.
Another talent is Kim Kibum, better known as Key of SHINee. He is frequently spotted at the front rows during fashion week donned in designer names like Issey Miyake and Rick Owens amongst many others. He was named as one of the fashion directors at SM Entertainment and has designed stage outfits for the band. Further, he contributed regularly at Elle Korea for his column, Key Story.
K-pop idols tend to have a 'Midas touch' in fashion. No matter how expensive or hard to find an item is, it sells out frequently. The buying power of fans is hard to overstate—the sky's the limit for them, quite literally. Fans of EXO's Sehun have had customized planes flying with his face inside and out as a birthday gift. They have previously bought ads in the New York Times, which costs an estimate of $100,000 minimum and have taken over the largest theme park in South Korea for Sehun's birthdays. 
Celebrities "create not only audiences and markets for themselves, but also for all the commodities and brand images attached to them," quoted Target China.
With 'The Culture of Collaboration' being a part of the Big ideas 2021 list by WGSN, it's promising that more collaborations will take place between K-pop celebrities and luxury fashion houses. As articles suggest, it would be wise for these luxury brands to keep a close eye on the K-pop idols as they have proved to be of great importance in the fashion industry. 
Check out how K-pop artists support Korean designers at New York Fashion Week here!
Thumbnail: Renjun, @zphenix