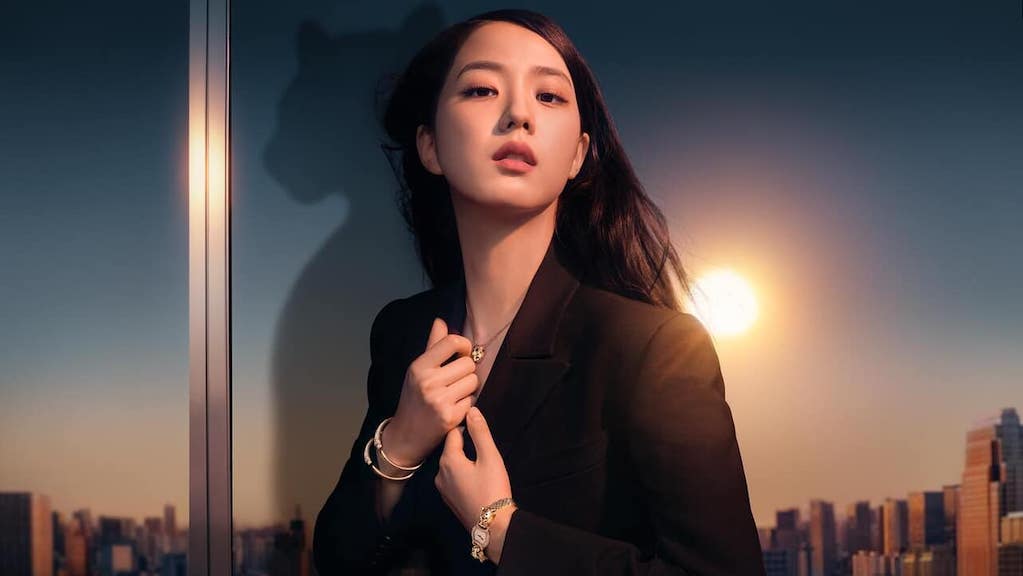 French luxury brand Cartier presented its latest High Jewelry collection, Beautés du Monde, in Madrid, Spain. As the name suggests, the star-studded event was a celebration of beauty, commemorating Cartier's longstanding history. To no one's surprise, BLACKPINK member, Jisoo, flaunted her beauty at her first brand event since her appointment as Cartier's brand ambassador.
Beautés du Monde
"Beauty is Everywhere" is Cartier's inspiration for its latest High Jewelry collection, Beautés du Monde (Beauties of the World). The luxury French jeweler's new creations pay homage to beauty with abstract reinterpretations of the natural world. Starring actress Golshifteh Farahani, the collection was presented through a campaign where animals, flowers, and mythical creatures transformed into high-end jewelry.
With designs that testify to the amazement of the house at the beauty of the world, Cartier traveled to Madrid for an event commemorating the launch of Beautés du Monde, as well as the brand's relationship with Spain —that dates back to 1904. The gala naturally featured a star-studded guest list, including the likes of Emma Chamberlain, Yara Shahidi, and Kim Jisoo.
Jisoo, a Cartier Panthère
For those unfamiliar with the name, South Korean star Jisoo has grown to become one of the most recognized international stars in the world of luxury. In her most recent fashion partnership, the singer and actress joined the ranks of Cartier's "Panthère tribe" — as the ambassadors of the Panthère collection are dubbed — along with Annabelle Wallis, Ella Balinska, Yasmine Sabri, Mariacarla Boscono, and Chang Chen.
Following her recent appointment as a member of the Panthère tribe, Jisoo assumed her ambassador duties by attending her first international event with Cartier. After being spotted sightseeing in Madrid, on June 14, the megastar was present at the jewelry brand's Beauté du Monde Gala. A regular at high-fashion events, Jisoo stole the spotlight effortlessly, dressed in an elegant little black dress, and matching sandals. Of course, a blue sapphire set from Cartier completed the look as Jisoo interacted with fellow Dior ambassador Yara Shahidi, Emma Chamberlain, Kimberly Ann Voltemas, and Cartier executives.
BLACKPINK's Luxury Jewelry Takeover
Jisoo's attendance at Cartier's Beauté du Monde event in Madrid follows Lisa's appearance at the Bulgari Gala in Paris and Rosé's participation at Tiffany & Co.'s "Vision & Virtuosity" launch party. As brand ambassadors of the respective jewelers, the BLACKPINK members have consolidated the group's status as one of the most fashionable music acts in the world and their title as fashion icons of the new generation.
With rumors of an upcoming return to the stages for BLACKPINK, we can't wait to see more of K-pop's reigning Fashion Queens.
Want to read more about Jisoo? Check out how she became the new face of Panthère de Cartier here.