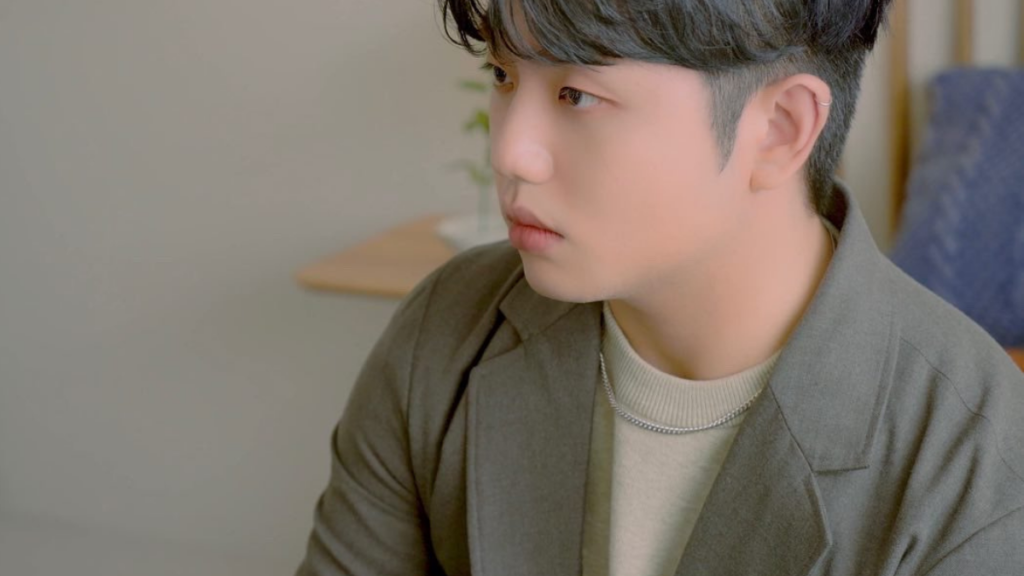 If you follow the Korean music scene, you might recognize Sam Kim from at least one of his collaborations, soundtracks, or composing credits. Equipped with a distinctive voice and an impressive catalog of music, the Korean-American singer has steadily built a successful career. Through his R&B soulful tracks, Sam has conquered the hearts of the public and secured his status as one of South Korea's most prolific solo acts. In 2021 alone, the musician lent his voice for the OST of the drama Nevertheless and dropped his first international collaboration. To end the year on a high note, in early November, he announced a music release scheduled for January 2022. As we anticipate his first dance track, let me introduce you to Sam Kim. 
K-pop Star 3 & I Am Sam
The third installment of SBS's reality show K-pop Star was Sam Kim's first introduction to the public. Hailing from Seattle, Washington, the singer was only 15 when he auditioned for the singing competition. Yet, accompanied by an acoustic guitar, the young man became a show favorite in no time. Impressing a tough panel of judges—composed of Park Jin Young, Yang Hyun Suk, and Yoo Hee Yeol—Sam advanced to the final round of the competition. By adding his signature flair to songs like BIG BANG's "Lie" and Sting's "Englishman in New York," Sam became a runner-up of K-pop Star 3. He joined Antenna Music—helmed by Yoo Hee Yeol—following the end of the season.
Three years later, the artist made his official debut with the EP, I Am Sam. The lead single "No눈치 No Sense," featured Crush and was co-written by Sam and Yoon Seol-ya. I Am Sam peaked at number 11 in South Korean charts and laid the foundations for the singer's musical evolution. 
Sun and Moon 
In 2018, Sam Kim released his first full-length album, Sun and Moon. It followed the EP Sun and Moon Pt. 1 and included eight songs co-written and composed by the singer himself. The album featured "It's You" and "Make Up," in collaboration with Zico and Crush respectively. Received positively, Sun and Moon showcased Kim's soothing vocals and guitar skills through folk, R&B and Neo-soul tracks. Critics pointed out Sam's willingness to experiment with different sounds like country, jazz and gospel, as well as the maturity present in his lyrics. Through this album, the musician further expanded his "​​unbounded music spectrum."
OST Prince
Over the years, Sam Kim has also grown to be recognized for singing the OST of popular Korean dramas. Beautiful gems like "Breath" (It's Okay Not To Be Okay) and "Who Are You" (Goblin) came to life thanks to Kim's emotional voice. Additionally, the singer has released songs for Search: WWW and the Netflix series, Nevertheless. The latter propelled a rage of fan covers of his song "Love Me Like That" on YouTube. 
Of Collaborations and Songwriting
Despite shining bright on his own, the 23-year-old has joined forces with other artists on more than one occasion. From hip-hop artist Primary, to the power-duo Akdong Musician (AKMU), the Korean American singer has proven his versatility with his music features. Just to name a few, Sam's most popular team-ups include "Think About' Chu" with Loco and "For Now," with labelmate, Kwon Jin-ah. Additionally, Sam Kim has received attention for songwriting and producing for the likes of IU, Gray and actor Park Bo-gum.
Earlier this month, Sam participated in the single "Someday," alongside the Indonesian singer, Raisa. The cross-border collaboration is a slow R&B single that portrays a lovers' fight and the couple's conflicting feelings about the breakup. The song was written by both artists and produced by Sam Kim and the Korean singer Jukjae. "It's my first time collaborating with an Indonesian artist and somebody outside of South Korea, so I hope that more overseas fans could listen to our music. I hope people will recognize me more as a producer and songwriter," Sam said during a press conference held on November 11.
Furthermore, Sam Kim revealed more music is underway. The Korean American singer is expected to release his first dance music single on January 22. 
Something Fresh Is Coming Up
With new music in his sights for next year, Sam Kim hopes to "put out something fresh." The star's representatives also noted that he is "excited and looking forward" to his upcoming song. As more information about Sam's new single is expected as the release date approaches, you should keep an eye on Sam's official media channels. 
Eager for more music coverage? Check out EnVi's exclusive interview with Luna Li here.
Thumbnail courtesy of Antenna Music.