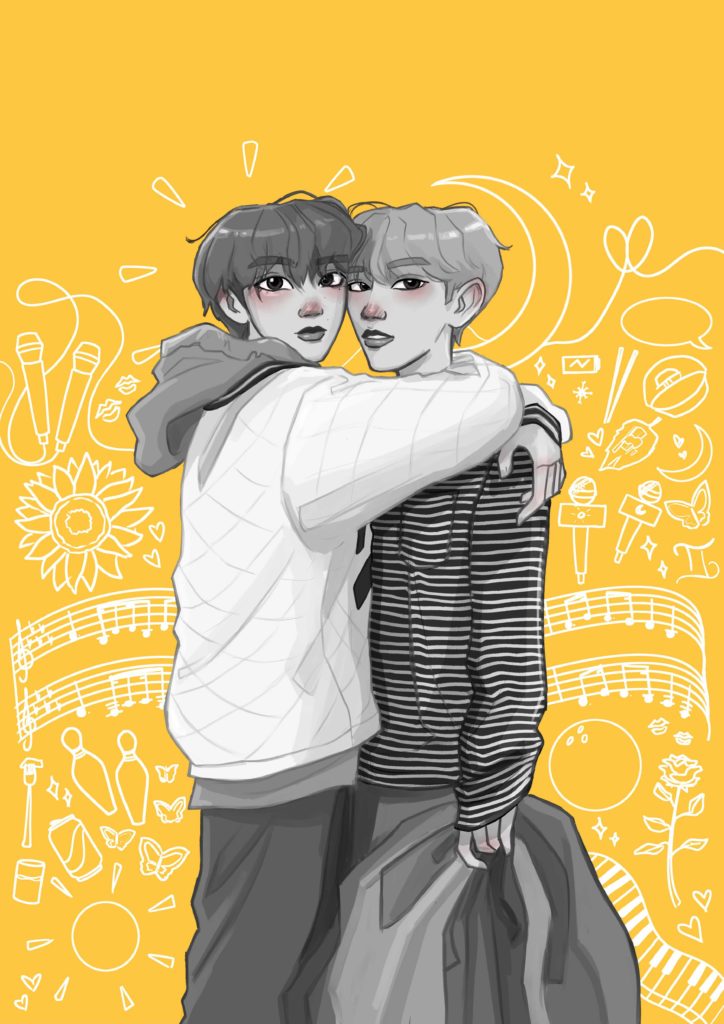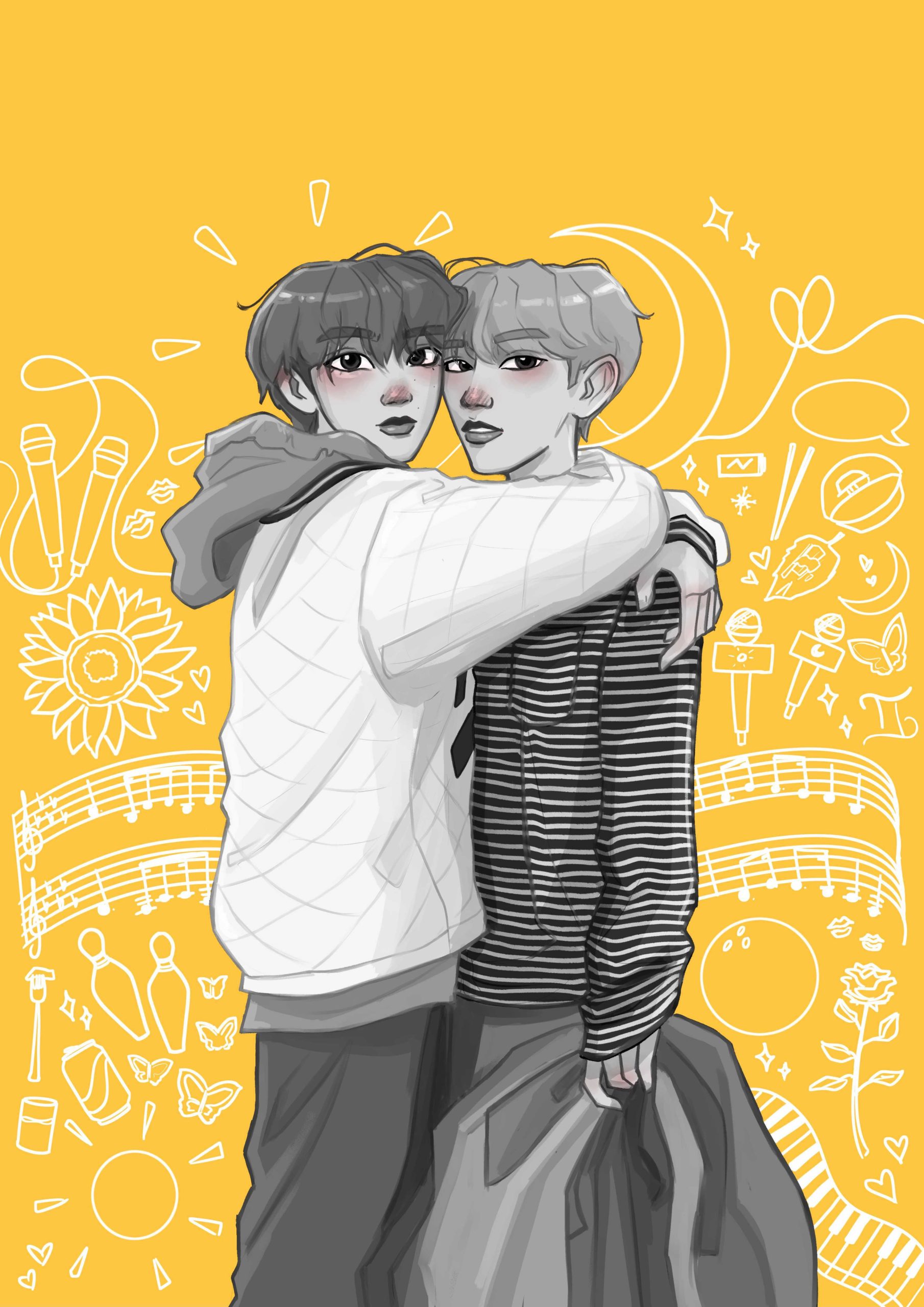 Location: 
United Kingdom
Pronouns:
Any pronouns
Bias:
Haechan, Ten, and Jungwoo
NCTzen/Weishennie since:
I listened to NCT casually from debut until 2017 when the 'We Young' era pulled me into NCity for good!
Art Style: 
I mostly just create digital art these days.
NCT/WayV Inspiration in Art:
The colors in NCT/WayV videos are always stunning. I always get inspired to try out different color combos and use more bright neon colors in my drawings.
Reaction when asked to draw the cover: 
Happy, especially when I found out I'd be drawing Hyuck and Taeil!
Inspiration behind the cover:
I think we can all agree Hyuckil hugs are the superior hugs, so I knew I definitely wanted to draw one. I drew them in their "From Home" outfits because I feel like the song is as comforting as their friendship!
Main goal behind the cover art: 
Hyuckil's friendship is so soft, warm, and energizing, and it's such a joy to watch them interact with each other, so I wanted to express that in the drawing.
Rewarding part about creating the cover:
A great excuse to draw my favorite boys! But also being part of such a cool project that is entirely fan-run is really awesome.
Advice for up and coming artists:
Draw whatever you want and go at your own pace!
Please be sure to check out our talented Holiday 2020 cover artist here!