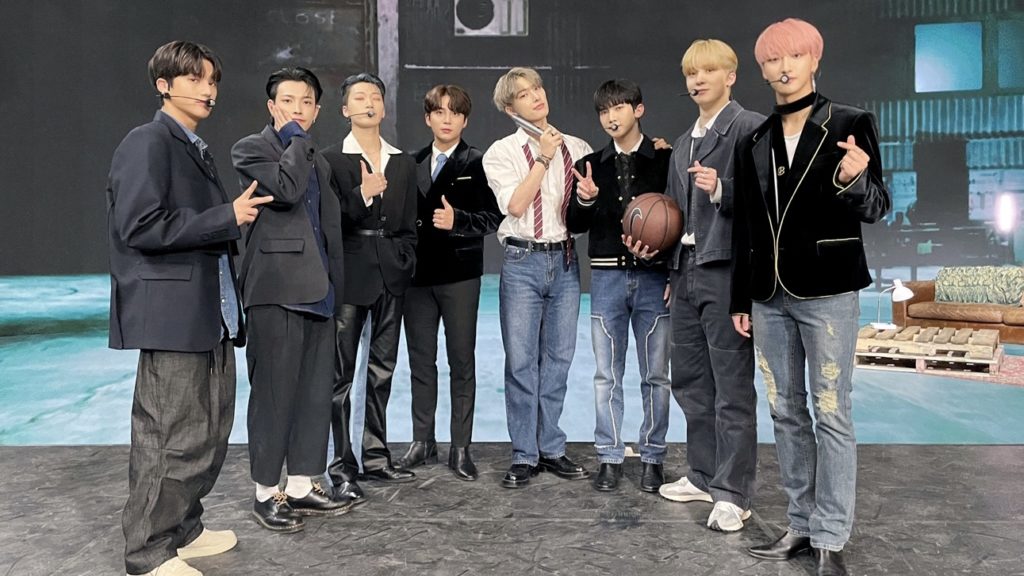 After wrapping up their XR Show 'ATEEZ XR SHOW [FEVER : eXtended edition]' at 5pm KST, ATEEZ released an announcement video for their postponed world tour: "The Fellowship: Beginning of the End."
[🎬] ATEEZ(에이티즈) 2022 WORLD TOUR [THE FELLOWSHIP : BEGINNING OF THE END] ANNOUNCEMENT
⠀https://t.co/GtXqvYN4oU
⠀#TheFellowship #Beginning_Of_The_End #ATEEZ #에이티즈

— ATEEZ(에이티즈) (@ATEEZofficial) November 14, 2021
The original tour was named "The Fellowship: Map the Treasure" and was scheduled for 2020. It was postponed mere days before it began on March 11, 2020 due to the Coronavirus pandemic.
Only a few hours later at midnight KST, the group and tour coordinators, MyMusicTaste, released the tour dates and locations. This came as a surprise to their fans with how soon it was going to be. 
The tour will begin in Seoul with three concerts at the Olympic Hall in January 2022. After Seoul, ATEEZ will hit five stops in the United States. The tour will finish in Europe with six stops in February ending on March 1, 2022.
[📷] ATEEZ 2022 WORLD TOUR [THE FELLOWSHIP : BEGINNING OF THE END] Poster

🗓 2022. 1. 7 – 1. 9
📍 SEOUL

🗓 2022. 1. 18 – 1. 30
📍 USA

🗓 2022. 2. 13 – 3. 1
📍 EUROPE#TheFellowship #Beginning_Of_The_End #ATEEZ #에이티즈 pic.twitter.com/gxdtiuyeIx

— ATEEZ(에이티즈) (@ATEEZofficial) November 14, 2021
With the exception of Moscow, all locations would be honoring those who still held their tickets from 2020.
MyMusicTaste further explained that the winners of the global fansigns that were scheduled alongside the original tour will also be honored. More details will come soon. 
↪️ Winners spots for the 2020 ATEEZ GLOBAL FANSIGN in Paris, London, Berlin, and Los Angeles will be honored. More information is coming soon, so please stay tuned.

— MyMusicTaste (@_mymusictaste) November 14, 2021
Ticket sales start on November 15 for Dallas, and all other locations excluding Paris will go on sale on November 18.
Good luck to ATEEZ's fandom, Atiny!
Listen to their new album on Spotify and Apple Music and follow them on Twitter, Instagram, TikTok, and YouTube.
Interested in more? Check out EnVi's article on ATEEZ's Hongjoong here!
Thumbnail courtesy of KQ Entertainment