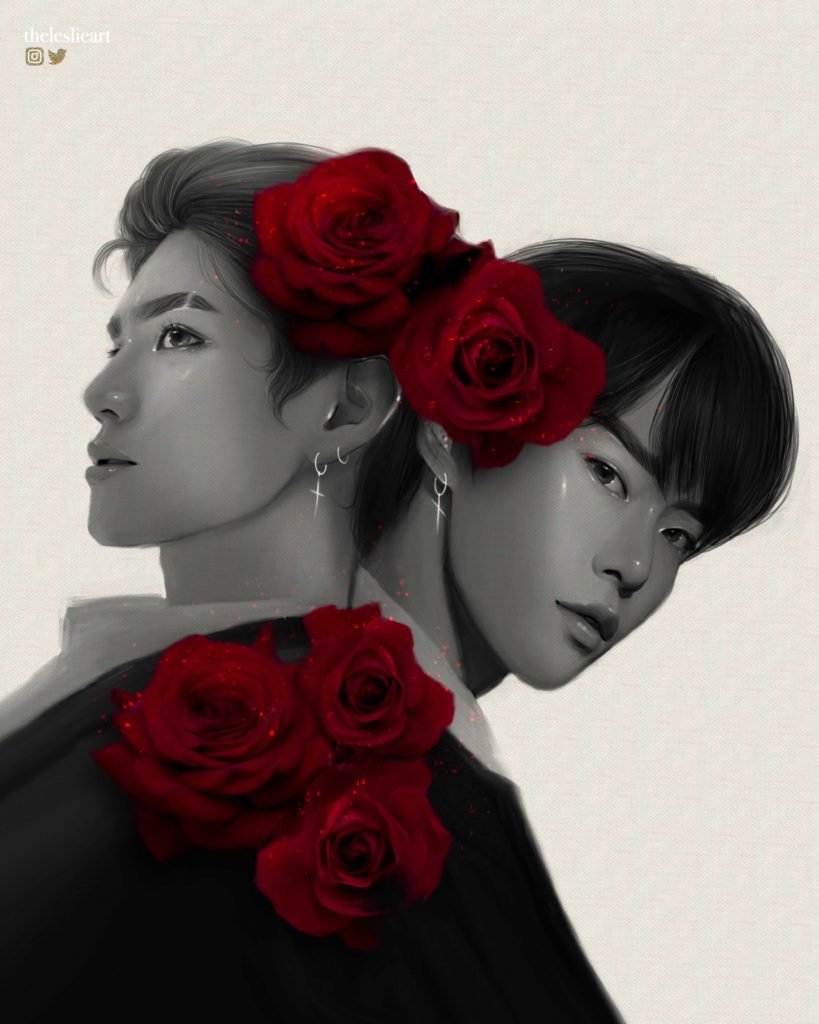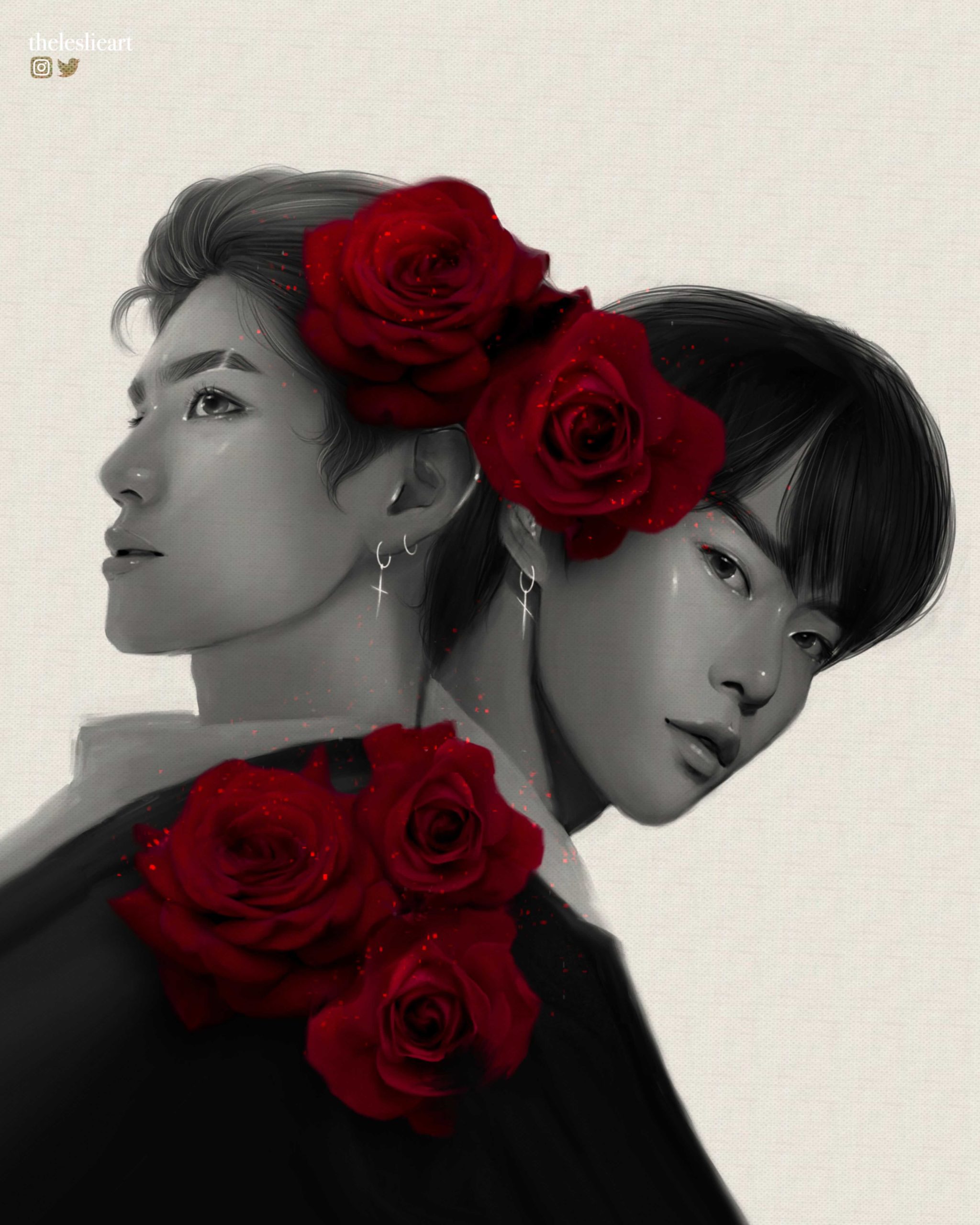 Location:
California, USA
Pronouns:
She/Her
Bias:
Lucas
NCTzen/Weishennie since:
I watched "Jopping" once for Kai and Baekhyun, but Lucas caught my eye. The entire time I was  like "who is this fine fine man?" and boom, a YouTube search later and I was hooked. He really dragged me into NCity.
Art Style:
I draw mostly in Semi Realism. 
NCT/Wayv inspiration in Art:
I've grown to love drawing them and I look forward to comebacks for new references and art inspiration.
Reaction when asked to draw the cover:
I was surprised to be considered for a project like this. I was nervous because I'm fading out of K-pop and don't dedicate as much time as I used to for my fanarts, but I figured I'd give this project a go!
Inspiration behind the cover:
I tried to stick to the 'back to back' pose for Taeyong and Doyoung, as well as keep the greyscale with pops of color theme as much as possible. It sounds super specific, but it was actually nice to stick to some guidelines.
Main goal behind cover art:
I honestly wanted to create something the audience would enjoy looking at.
Most rewarding part about creating the cover:
The best part of any fanart is always the reveal to the public and seeing their opinions on it. It's always rewarding to be part of a project and I hope my art is a good addition to this amazing project.
Advice for up and coming artists:
Don't pressure yourself to create if you're not feeling it, your time will come, and you'll be surprised by how much comes out of you at the right time. 
Please be sure to check out our Fall 2020 featured artist here!