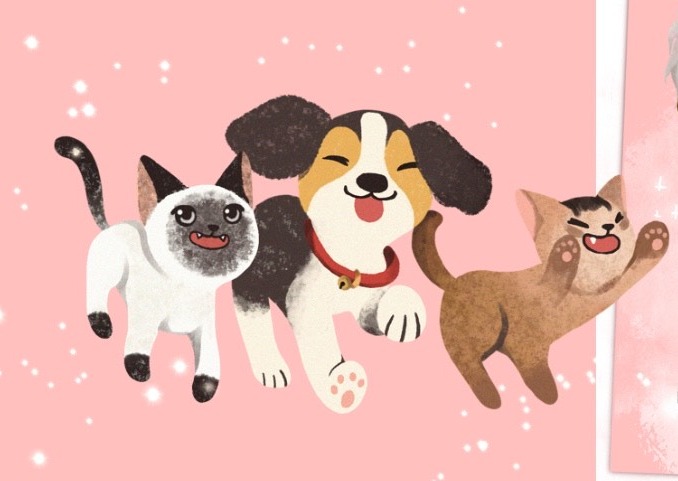 @1003nadyasyh
Location:
Indonesia
Pronouns:
She/Her
Pet:
Jēm's is a male domestic Persian mix
Pet's bias:
Johnny was his partner in crime!
Favorite NCT album/song:
He loves to listen to noise music like Cherry Bomb and Punch
About Jēm's:
He loves to fight and act like the "Punch" music video, he likes to bother and hang around me while listening to NCT songs.
@KathSunfleur
Location:
Canada
Pronouns:
She/Her
Pet:
Sammie is a female domestic shorthair
Pet's bias:
Sammie's bias is Mark Lee!
Favorite NCT song/album:
Her favorite songs are "Kick It" and "Regular," Resonance is now her favorite album!
About Sammie:
Sammie is 1 year old and has been a Nctzen since entering this household. She likes to chew on photocards. She also likes to watch NCT music videos!
@hypnolepsy (Instagram)
Location:
Manila, Philippines
Pronouns:
She/Her
Pet:
Chichi is a female Himalayan
Pet's bias:
Taeyong
Favorite NCT song/album:
Day Dream
About Chichi:
Loves to cuddle with me every night, licks my tears whenever I cry
@YUTASN0VIA
Location:
San Diego, USA
Pronouns:
She/Her
Pet:
Bella female Yorkshire Terrier
Pet's bias:
Taeil!
Favorite NCT song/album:
"Jet Lag." It is her owner's favorite 127 song & enjoys listening to it on loop for hours on end together. It's comforting knowing that "we've got each other" even when she goes far away for school.
About Bella:
She has brought such immense light into my life. She is smart, energetic, & caring. Jungwoo is my ult so when I found out Obok is also a Yorkie, I sobbed. My comfort person has the same dog as me? Haha! They are such good dogs, small, extremely loyal with endless love to give. Bella has been with me through every NCT album unboxing & has endlessly stuck photocards on her little head when she tries to smell them. She spends a lot of time in my room at night while I listen to NCT music to unwind after a long day. She's my favorite Nctzen.