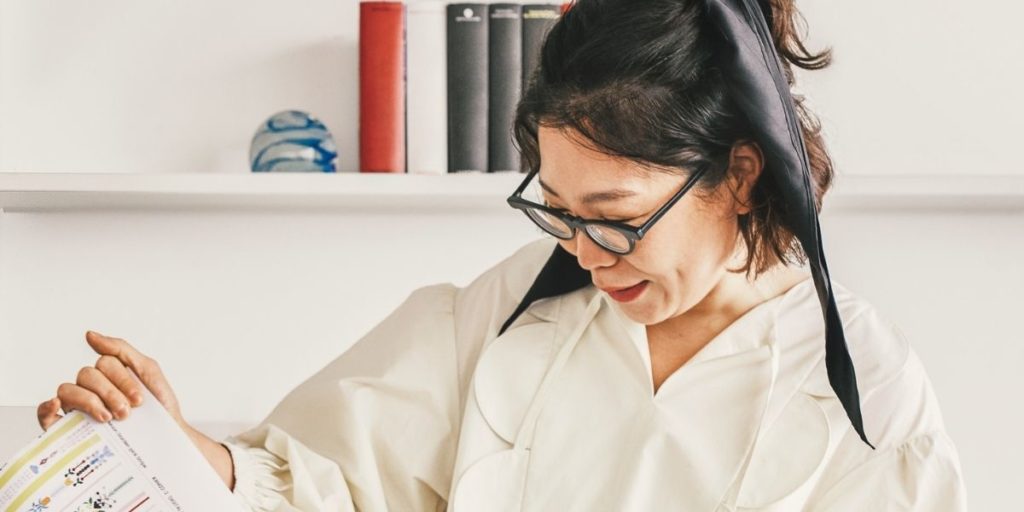 On March 24, South Korean designer Minju Kim and fashion brand & Other Stories teamed up to drop a new collection together, just in time for the spring season. A reinterpretation of her second collection, the line features clothes inspired by the designer's love of manga and delicate antiques. 
About Minju Kim
Minju Kim is a graduate of the Royal Academy of Fine Art in Antwerp, Germany. Her designs, inspired by her fairy-tale imagination and artistic creativity, incorporate elegant, structured silhouettes and motifs paired with a dream-like color palette. She rose to fame as one of Korea's notable emerging designers in 2020 after winning the first season of Netflix's Next in Fashion. In this reality show, designers from all over the world join to create awe-inspiring designs and compete to be named "the next big thing in fashion." Aside from earning first place in the show, she received the H&M Design Award in 2015, after launching her namesake brand, MINJUKIM. She was also a semi-finalist for the LVMH Prize for Young Fashion Designers. Currently based in Seoul, she continues to design clothes true to her signature avant-garde haute couture.
About & Other Stories
& Other Stories is a women's fashion brand that highlights the many ways a woman can express her femininity through her clothes. The name & Other Stories is inspired by the fact that all women come from different backgrounds, and with them come their own stories, complete with their own experiences and wisdom. With design houses based in Paris, Stockholm, and Los Angeles, the brand utilizes each respective city's popular trends and its ever-evolving trademark style to design clothes that reflect the versatility of a woman's closet. 
Minju Kim & Other Stories
The "co-lab" collection comes as a revamp of Kim's Spring/Summer 2016 collection, Moon Gardener. As a line originally based on a dream scenario of a garden on the moon, the line features the use of voluminous silhouettes, vibrant colors, and fanciful prints that are quintessential to Kim's creative style. With pieces that reflect her signature designs, the collection offers a way for fashion lovers and & Other Stories shoppers alike to welcome the spring season with playfulness and joy.
From the detailed patterns on the dresses to the whimsical nature of the accessories, Kim hopes that the collection helps "awaken that powerful energy" that all women have within themselves. Shop the entire collection in select stores and online here. 
Looking for more of the latest fashion news? Check out our article on ITZY's collaboration with H&M here.