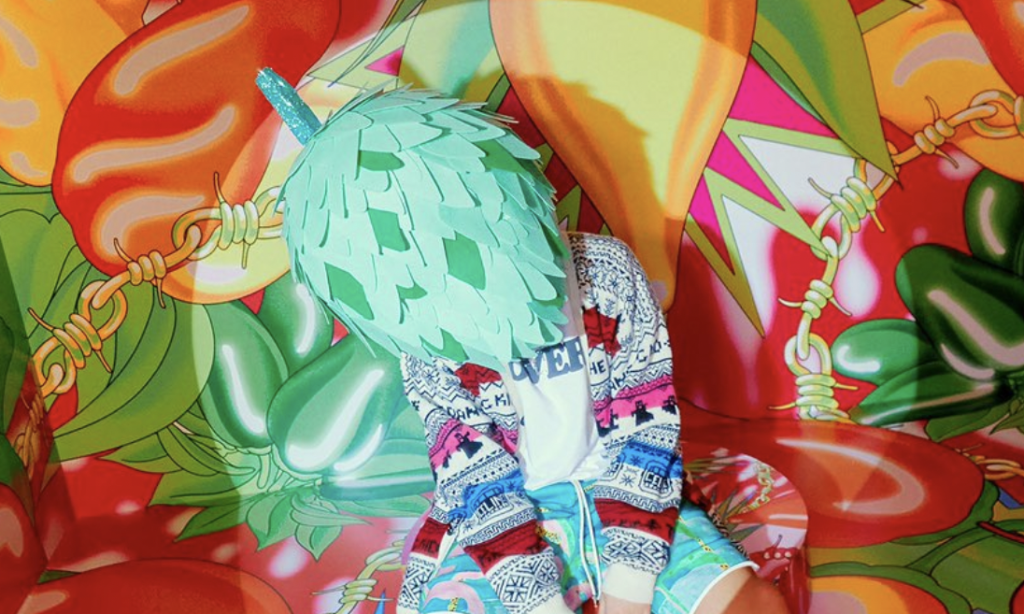 By Arushi Tandon | @arushiwrites
NCT Dream is coming back with their highly anticipated first full album 맛 (Hot Sauce) as was announced on their social media accounts earlier today. 
NCT DREAM The 1st Album
〖맛 (Hot Sauce)〗#NCTDREAM #맛_HotSauce#NCTDREAM_맛_HotSauce pic.twitter.com/mC5N5LRrOh

— NCT DREAM (@NCTsmtown_DREAM) April 11, 2021
The septet is a subunit under SM Entertainment's boy group NCT consisting of members Mark, Renjun, Jeno, Haechan, Jaemin, Jisung, and Chenle. They debuted on August 24, 2016, with the single "Chewing Gum" and have since received positive critical acclaim for their music and concepts. It's worth noting that they were also the first NCT unit to get a music show win on SBS MTV's The Show on February 14, 2017, during promotions for their first comeback and EP, My First & Last.
NCT Dream initially had a graduation system where the members who turn 21 in Korean age would graduate to other units of NCT. Dream's eldest member, Mark Lee did graduate in January 2019 and did not promote with the group for the rest of that year. However, due to the fandom's insistence for all seven members to be in the lineup, it was announced last year that the graduation system would end. Mark returned to NCT Dream, which became a fixed unit under the NCT brand.
NCT Dream's full album was much awaited by fans for a while now and the reactions are in.
Spoilers Were Aplenty
NCT Dream has been spoiling this comeback for some time.
hot sauce cookie im so sorry i ever questioned you, you are the loml pic.twitter.com/20REvwV7SO

— baby duckie (@heyhaechan) April 11, 2021
no cuz every single hint of HOT SAUCE in cafe7dream but no one guessed anything under ther assumption that hot sauce in coffee is just a reasonable thing for dream to be doing

— ? (@hrjlover) April 11, 2021
IT WAS RIGHT IN FRONT OF OUR EYES. REALLY #NCTDREAM #맛_HotSauce#nctdream_맛_hotsauce pic.twitter.com/aS8vK6UR3n

— Riley || STREAM HOT SAUCE ? (@ErigomValentine) April 11, 2021
7dream : hot sauce on a cookie and coffee ?
czennie : aight, do your thing boo
7dream: no…this is….its a hint….for the cb
czennie : pic.twitter.com/2fiHvVuDf8

— ²⁹A.NEO ?️ (@ANeoMulti) April 11, 2021
we really all saw them putting hot sauce in coffees n on cookies n went like yeah this is an expected amount of craziness from dream n didn't clock it as a hint about the comeback

— dee (@209jsuh) April 11, 2021
NCTzens Played Guess Who
Guesses were made about who was in the teaser.
btw yall, it's definitely haechan in the teaser photo ?? pic.twitter.com/YKvvsHMfbn

— baby duckie (@heyhaechan) April 11, 2021
Manifestations in the Works
Fans manifested hair colors, sales, and just about everything.
haechan red hair for hot sauce por favor

— 竜ryu (@nct_127) April 11, 2021
manifesting one million sales for nct dream's first full album! ?

— lyn | thesis (@deputymarklee) April 11, 2021
TWELVE SHOTS IN THE NAMERICANO MEAN TWELVE SONGS IN THE ALBUM

— SUNWOO ?️ (@1haes) April 11, 2021
jisung ? hot sauce promotions

— bárbara (@qtmorkles) April 11, 2021
The Visible Growth
NCT Dream's growth since last year's comeback Reload did not go unnoticed.
IT'S NOT EVEN ONE HOUR YET AND THE NUMBER OF RTS & LIKES COMPARED TO RELOAD TEASER?!! dreamies power!! pic.twitter.com/mQyJ0AfBWk

— 뀨? (@renminrise) April 11, 2021
1 million tweets in an hour!! the power of hot sauce by nct dream ?#NCTDREAM_맛_HotSauce pic.twitter.com/pFUaGJ0s1S

— 🙂 follow tenlee_1001 on ig (@tenlee_0117) April 11, 2021
The NCT Brand at Its Best
The colorful concept is reminiscent of older comebacks under the NCT brand.
The concept is very….. nct

— raksha (@dejunprint) April 11, 2021
hot sauce is really giving me cherry bomb x simon says vibes ? so on brand for nct, let's goo pic.twitter.com/4FjpVxd2lU

— ✿ (@juyeonswrld) April 11, 2021
Mark's Return
Some fans were getting emotional about Mark's return to the lineup.
no you dont understand because this is nct dream very first full length album after 5 years debuting and also their first comeback with mark lee since his graduation ?#NCTDREAM_맛_HotSauce@NCTsmtown_DREAM #NCTDREAM pic.twitter.com/QgVxtPb5kW

— daily marklee (@MKLEEDAILY) April 11, 2021
Are you excited for NCT Dream's first full-length album since debut? Check out their SMTOWN Live Performance before the official release!
Thumbnail Courtesy of SM Entertainment