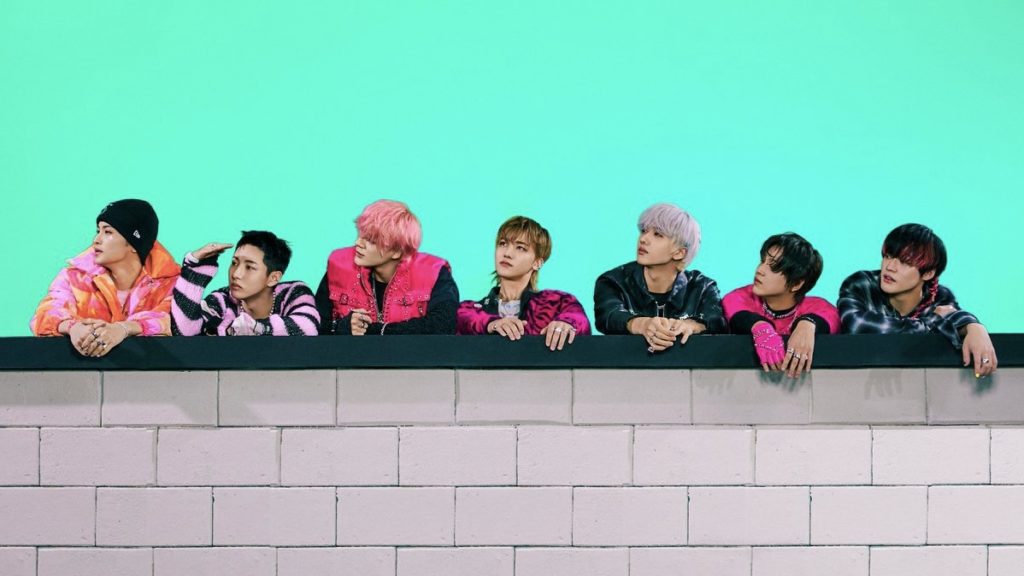 If you've ever felt like you don't know what to binge-watch next, you're in luck. Our favorite idols have great taste in dramas and films. Idols are always ready with a long list of recommendations, and NCT DREAM is no exception. In this special revival of our NCT recommendations series, check out films NCT DREAM have shared with fans!
Lee Mark
On October 15, 2021, Mark revealed through the Lysn app that he had been watching movies more often lately, especially in between practices. Having caught his eye as an old classic, he had just finished the drama film The Green Mile (1999). Adapted from the Stephen King novel of the same name, it follows a death row prison guard (Tom Hanks). He begins to question if their latest convict could truly be the murderer everyone claims him to be. Mark excitedly wanted to share this movie since he had enjoyed it so much. He promised to continue leaving feature flick recommendations since he was passing time with so many while waiting.
Bonus Recommendations: Breathe (2017), Extreme Job (2018), Eternal Sunshine of the Spotless Mind (2004)
Huang Renjun
In an Instagram live on November 19, 2021, Renjun encouraged fans to watch Marvel's latest superhero film, Shang-Chi and The Legend of the Ten Rings (2021). The story centers on Shang-Chi (Simu Liu), a seemingly average guy who is suddenly thrown back into the fantasy and action packed world of the past he left behind. Having just finished the movie he excitedly praised its interesting plot line. He also raved about the beautifully well done CGI effects especially in regards to the magical creatures. He found the titular character, Shang-Chi charming with his unique sense of humor. Overall, he was thoroughly entertained by the comedy aspect of the film and hoped fans would enjoy it as much as he did.
Bonus Recommendations: Billy Elliot (2000), Venom: Let There be Change (2021), Eternals (2021)
Lee Jeno
During the January 14 Huya Live Event, Jeno and Renjun welcomed the new year by gaming and answering questions. Jeno was asked if he had any television shows or movies he wanted to recommend to fans. A drama fanatic himself, the idol revealed that he was watching the romantic comedy Our Beloved Summer (2021). The drama follows polar opposite high school students, Kook Yeonsoo (Kim Dami) and Choi Ung (Choi Wooseok) who film a documentary and are forced to re-encounter one another as adults when it becomes viral years later. Jeno was drawn to the calm and healing vibe the series gave off. A few days later during a virtual fansign event he even indulged the request of a fan by reciting a famous line from the show's male protagonist.
Bonus Recommendations: Twenty Five Twenty One (2022), All of Us are Dead (2022), Dead Poets Society (1989)
Lee Haechan
Over the years, Haechan has expressed his fondness for the Japanese animation Crayon Shin-chan (1992). From making the titular character his lock screen to listening to the show's lullaby when he can't sleep, the singer has never been shy about his love for the show. The comedic, slice of life series features the daily antics of mischievous kindergarten student Shin. More recently Haechan turned to the Lysn app to let fans know he was currently binge-watching episodes of the anime on Netflix. He applauded the platform for releasing more episodes of the show making it readily available for subscribers.
Bonus Recommendations: Because This is My First Life (2017), Hospital Playlist (2020), Run On (2020)
Na Jaemin
On October 15, 2021, Jaemin caught up with fans on the Lysn app and recommended they check out the Japanese movie My Tomorrow, Your Yesterday (2016). The fated encounters of Takatoshi (Sota Fukushi) and Emi (Nana Komatsu) spark a relationship between the two, as they have to figure out how to navigate their budding romance mixed with time travel. Jaemin admitted to shedding tears through the film, finding them falling uncontrollably. He swore that there was no way anyone could watch the romance drama without crying. Despite the teasing from fans that he was a crybaby, he still insisted they watch it, calling it a fun movie.
Bonus Recommendations: Bridgerton (2020), Intern (2015), Escape from Mogadishu (2021)
Zhong Chenle
Showing his love for horror, Chenle has mentioned the Spanish film The Invisible Guest (2016) on more than one occasion during live radio broadcasts of Akdong Seoul. It follows Adrian (Mario Casas) who wakes up one day next to his murdered lover, Laura (Barbara Lennie). He tries to figure out the mystery of her death by hiring a lawyer especially when he finds himself being pinned for her death. The idol recommended his co-host check out the thriller movie insisting it was a worthy must-watch. He had even relayed a story of how he tried rewatching the movie with his friend but wasn't able to proceed from how scary some of the scenes still were for him.
Bonus Recommendations: Spider-Man: No Way Home (2021), Green Book (2018), Coco (2017)
Park Jisung
On October 28, 2020, Jisung was chatting with fans on V LIVE when one asked for movie recommendations. The youngest DREAM member sheepishly admitted that he hadn't watched the film yet, but he wanted to suggest About Time (2013). Mixed with romance and fantasy, the film focuses on a man named Tim (Domhnall Gleason) who has inherited the extraordinary power to time travel. With his new found ability, he hopes to use it to his advantage in wooing his sister's friend, Mary (Rachel McAdams). Jisung had seen a short clip of the time traveling romantic comedy on YouTube and enjoyed the overall vibe from what he had seen. Although he wasn't sure when he'd have the time to, he anticipated that it was going to be good and resolved he would see it in the future soon.
Bonus Recommendations: The Amazing Spider-Man (2012), My Ahjussi (2018), The Avengers (2012)
Want more on NCT DREAM and film? Check out our list of movies that remind us of the dream team here.