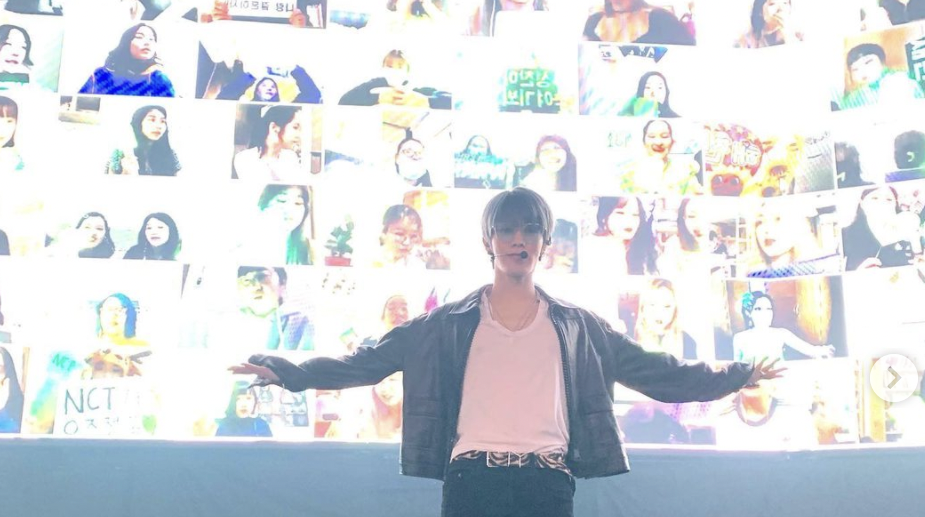 By Marbella Ramirez | @jaehvunity
Starting early December 2020, InterFm897 gave Yuta a cozy platform to interact with fans. Using his soothing voice and charismatic personality, he successfully captivated the hearts of fans and unsuspecting locals alike, earning an extension of his radio show through the month of March.
あっという間に2月も最終週。
23時~ #YUTAatHome を聴いて
3月も張り切っていきましょう♪#YUTA897

— NCT_OFFICIAL_JP (@NCT_OFFICIAL_JP) February 26, 2021
Originally, the radio segment was part of multiple promotions for NCT 127's newest Japanese album LOVEHOLIC. It was only a temporary gig, set to end in February, for the Osaka-born Nakamoto Yuta, however after several mass email projects and overwhelming support by fans, YUTA at Home is officially extended.
The radio extension comes after the successful launch of LOVEHOLIC.  The tabloid album version placed first place in the Oricon weekly album chart, first on Billboard's Japan Hot Albums ranking, LINE MUSIC, Daily Japan, Rakuten Music, and worldwide iTunes Album Chart. The decision to extend the radio broadcast received praise from not only fans, but Japanese stores.
This store is using Yuta's radio related hashtags and saying "Thank you for the one month extension." Even the physical stores are happy about the extension of Yuta's radio show. Yuta and his show is really loved by many? https://t.co/mGi8FRbGLq

— YOLO (@liesntruth1026) February 22, 2021
YUTA's Yuta at Home stayed true to its purpose by providing a nurturing environment for its listeners. It may have only been meant as a promotion for NCT's Japan audience, but it brought together fans from around the world.
im so happy to have yuta radio as something that i look forward to everyweek. #YUTAatHome is like the very much needed escape on the weekend & i will probably feel very empty when it ends ㅠㅠ #YUTA897

— 스키나유타? ⁰⁷ AI 愛?悠 (@sukinayuta) January 15, 2021
yuta's radio extension felt like when your favourite show gets renewed for a new season or they announce the sequel for a movie and it's just ONE month but i'm popping bottles

— ❥ karla (@nytamore) February 19, 2021
literally everyone wants yuta radio three years extension .. @ sm r u seeing this ?? https://t.co/cGtT8vEBTl

— izzy ♡; semi ia (@chrryuta) February 21, 2021
While Yuta has been enjoying these past few months on air, his Instagram has been brewing up numbers. Officially, he has become the most followed male Japanese artist, 4th most followed Japanese artist overall. 
NCT 127・YUTA、インスタフォロワー日本人男性タレント1位に 自然体ラジオも人気(写真 全4枚)https://t.co/FoEL2Nxdj5

— ORICON NEWS(オリコンニュース) (@oricon) February 26, 2021
Listen in on Yuta's growth every Friday, 11 pm JST on InterFM 897 and make sure to send supportive emails to [email protected] and messages using #YUTA897 on Twitter. 
This isn't NCT's first time in the DJ host chair, read more about NCT's history with radio here!