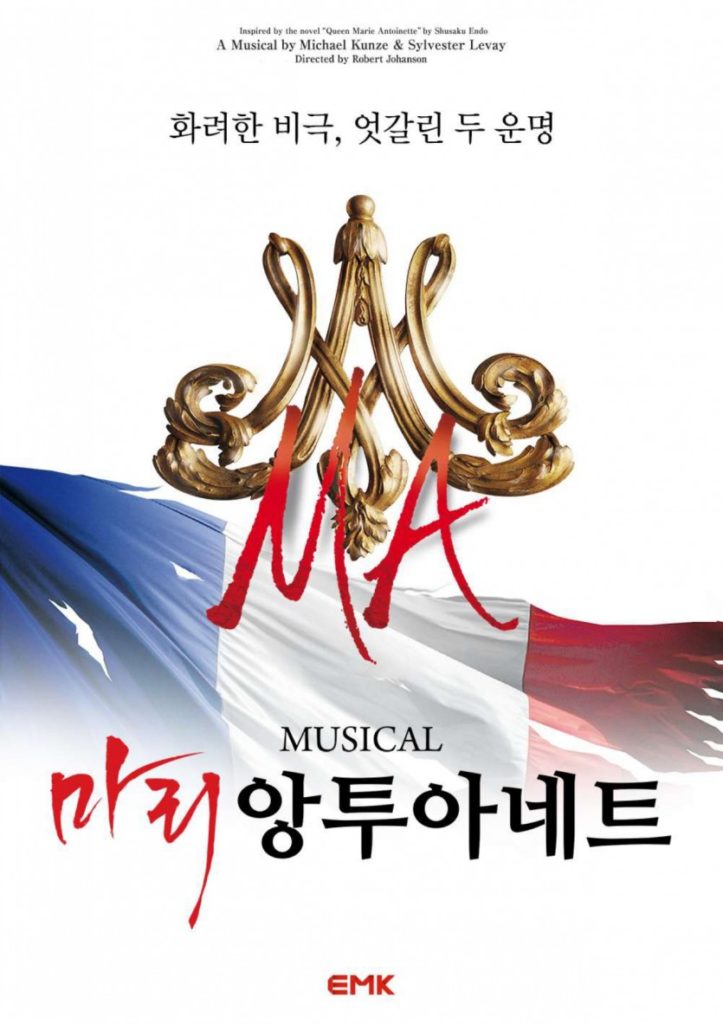 By: Mafe Morales | @MafeMoralesl
On May 13th (KST), with the release of the teaser of the EMK production "Marie Antoinette" and the final reveal of the cast for the third season of the musical, fans got to see a small clip of NCT's Doyoung who will be joining the return of the musical in his role as Count Axel Fersen a Swedish aristocrat. This is Doyoung's first-ever take as a musical actor and Nctizens are excited about what is to come.
In the clip, we got to see Count Axel make his appearance embracing his love, Marie Antoinette. "Marie, our last is already been decided" With just one line portraying so much emotion coupled with his outstanding visuals, Doyoung caused havoc in Ncity.
The broad shoulders the forehead the broken hearted look. Doyoung is here to homewreck homes. pic.twitter.com/MqDgy1v3C9

— doyoung musical actor²⁶ (@xoxoxodoie) May 13, 2021
Me dueling Marie Antoinette for doyoung's affections pic.twitter.com/YGi0jA7MmY

— President of Kwangya (@J_Suhs_Sock) May 13, 2021
THE WAY NCTZENS BEEN WITNESSING DOYOUNG GETTING GIRLS FROM THE 21ST CENTURY TO THE 18TH CENTURY ?$@*&+@%?! pic.twitter.com/ICDa1WEUj7

— bleu-saurus (@hyckpjs) May 13, 2021
palms are sweaty, knees weak, arms are heavy

— Bey ? (@tydybear) May 13, 2021
i bet all of doyoung's outfits were custom made for his tiny waist and broad shoulders

— ً (@dymilf) May 13, 2021
Doyoung playing the side piece .. If I was Marie Antoinette I would be cheating too ! pic.twitter.com/UmtAQnBddY

— Chae (@FxntyJoon) May 13, 2021
Draw me like one of your French girls!!!!!!!!!! pic.twitter.com/18aOoClOxB

— Bey ? (@tydybear) May 13, 2021
the neos can tease doyoung all they want but guess who is getting all the women ? pic.twitter.com/mBPmkWjD8V

— doyoung musical actor²⁶ (@xoxoxodoie) May 13, 2021
Fans also expressed how excited they were for this new challenge Doyoung was taking.
Doyoung starring alongside these renowned singers and musical actors, i'm so happy for him and proud of him! I know he's learning a lot of new things and building great relationships with them, but above all that, I AM SUPER PROUD OF DOYOUNG for taking on this new challenge

— ㅍㅇ ❀ (@haemjjitokki) May 13, 2021
EVERYONE MOVED EVERYONE CHEERED KIM DOYOUNG THE ACTOR THAT YOU ARE TODAYYYY

— ? (@tokkiknight) May 13, 2021
look at those EYES DOYOUNG IS GONNA MAKE US CRY pic.twitter.com/3HysyAVCUH

— doyoung musical actor²⁶ (@xoxoxodoie) May 13, 2021
haven't talked about doyoung for a long time here. for the time i wasn't here I'm just crying here in the corner of my room telling myself how beautiful, talented, kind, supportive and other good traits that doyoung have ?

— doyoung's fart ?️ (@luh4nbin) May 13, 2021
ok, all jokes aside doyoung really worked his ass in different fields during the 5y of his career he does modeling, MCing, improved his already perfect singing skills, and now acting I hope this opportunity will be just the start of many other great opportunities in the future !!

— Doyoung's heartbroken ex gf | N☰XT L☰V☰L | (@taeilshinebrigh) May 13, 2021
he deserves this so much ? look at his outfit.. his hair style… his acting… he's so gorgeous aaaa never thought of doyoung getting into musical ??? doyoung, pls know you deserve this. I am proud of you and your achievements ?? pic.twitter.com/cjlahY6Sbg

— ᴅᴏɪᴇ'ꜱ @.@ (@D0YOUNGSSI) May 13, 2021
The musical opens on the 13th of July, 2021 at the Charlotte Theater in Seoul.
Want to know what Doyoung has been up to this 2021? Go check out our article BOOKED AND BUSY: DOYOUNG IS MAKING 2021 HIS YEAR here!