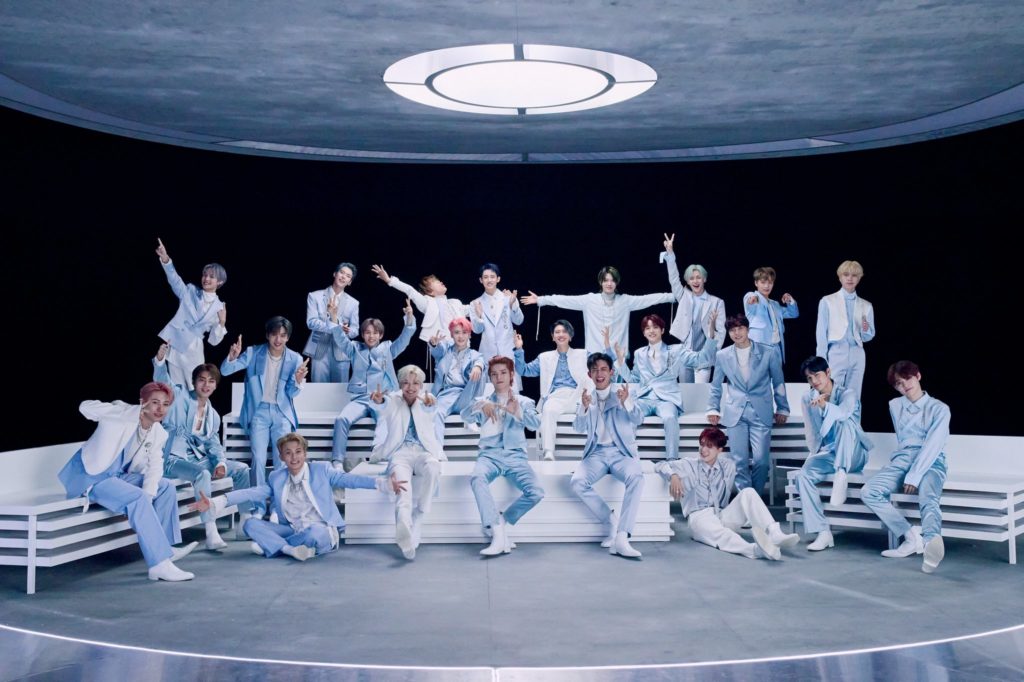 Written by: Dream Chaser
The NCT project and its effect on the globalization of Korean Pop Music
Seo Taiji and Boys. A powerhouse name and one of the earliest Korean Pop boy groups by modern standards. Their use of hip-hop influenced sound and choreography—that they've accredited to Black Americans—was unheard of in South Korea in the '90s. Their rebellious social commentary woven into their artistry made them loved among Korean youth. Being the predecessors of westernizing the Korean music industry was a "cultural reset", a term coined by Rose McGowan, to describe a shift or innovation in pop culture. Seo Taiji and Boys would later disband, but their impact on the Korean Music scene would shape the industry into what it is today. Many tried to recreate the success of STB, but for many to no avail.
That was until Lee Soo-man, founder of then SM Studio, debuted one of the many staple groups to go down in K-Pop history, H.O.T. Their music was able to replicate their successor with a brighter and more pop-esque sound that was praised by the Korean general public. But along with a prominent group that would leave a legacy of SM artists to follow their footsteps, Soo-man would be able to formulaically create K-Pop trainees with emphasis on scouting, auditions, and training to be better well-rounded in areas such as dancing, singing, and rapping.
SM Entertainment found the most effective idol trainee system that many, if not all, Korean music labels use today. The company tackled and experimented with unique marketing strategies over its years of prosperity—one being the use of rotational genre and region-based subunits with the addition of new members from the original line up. Notably, these were used by top boy groups such as Super Junior and EXO, but the rotational unit projects were later abandoned. Mind you, these groups have been some of the biggest influencers of what would be named the Korean Cultural Wave, the Hallyu Wave.
Soo-man, the determined man he is, never gave up trying to make these projects work. One group would have to be able to execute concepts that even their seniors could not. The next horsemen of the Hallyu Wave needed to be bigger in every aspect: members, genre, regions, and of course, talent. Soo-man pitched his answer in 2016 through the "Culture Technology" project.
SM emphasizes the project's goal of the globalization of Korean culture through music, a blueprint for the next generation of the Hallyu Wave. The core piece of this expenditure being the Neo Culture Technology idol group. The concept revolves around the word "limitless". Limitless members, subunits, concepts, genres, regions, and languages. Many often misconstrue NCT's limitless system to be something that holds them back, but their ability to cater to a much larger audience shows the opposite. The boys have found international success grossing millions of dollars in tours, becoming million-album-sellers (that only five boy groups to date have accomplished), and collecting awards everywhere they step foot. NCT is a never before seen hybrid model between strategic globalized marketing and a unique almost impossible system. Neo Culture Technology is a cultural reset. Seo Taiji and Boys brought the West to Korea, BTS brought Korea to the West, and now NCT is bringing Korea to the world. NCT is not going to be the next anything, but groups from here on out will try to be the next NCT.
But why does this matter, it's just K-Pop is it not? No. Cultural diffusion through music is a pattern seen throughout history, one that has aided in diplomacy. What better peace offering and tool of solidarity than a shared taste in music? This was most strikingly demonstrated in 2018 when Red Velvet performed in North Korea as an act of soft-left power diplomacy in the Korean peninsula. More recently, the NCT subunit WayV is slowly, but surely eroding the Hallyu Ban that has stopped many Korean acts from performing in China due to a strained relationship with Korea. I predict it won't be long until we see NCT handing off their signed albums to world leaders.
Thumbnail: NCT 2020 by @9feblueary