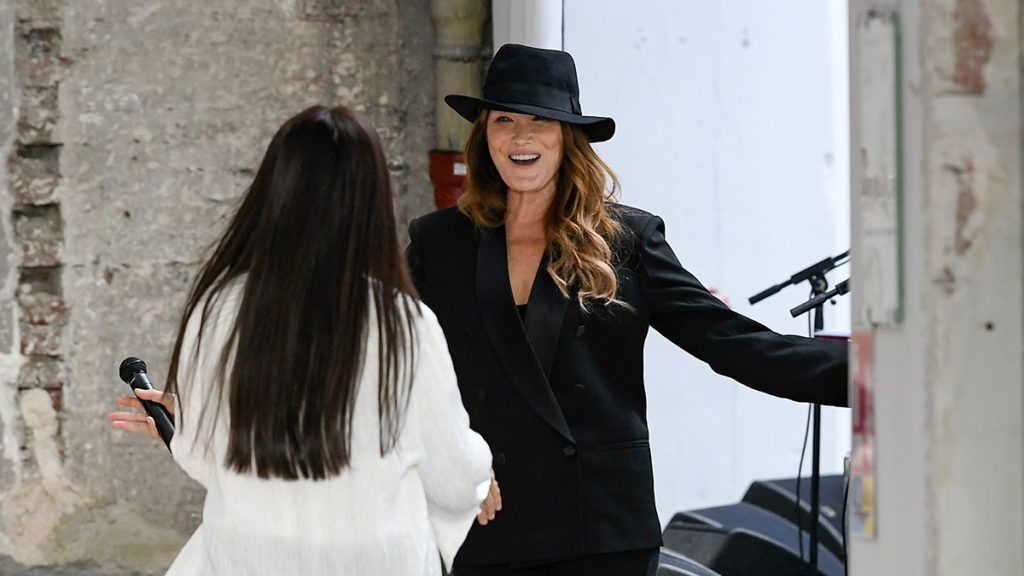 Amidst Paris Fashion Week, South Korean fashion brand EENK presented its first solo show at Palais de Tokyo, in the French capital, on September 28. The brand made waves with a well-informed collection, showcased alongside a performance by supermodel Carla Bruni. EENK, helmed by Hyemee Lee, has long become synonymous with Korean chic, so their first runway in the City of Lights is another milestone for Korean creatives, who continue to find international success.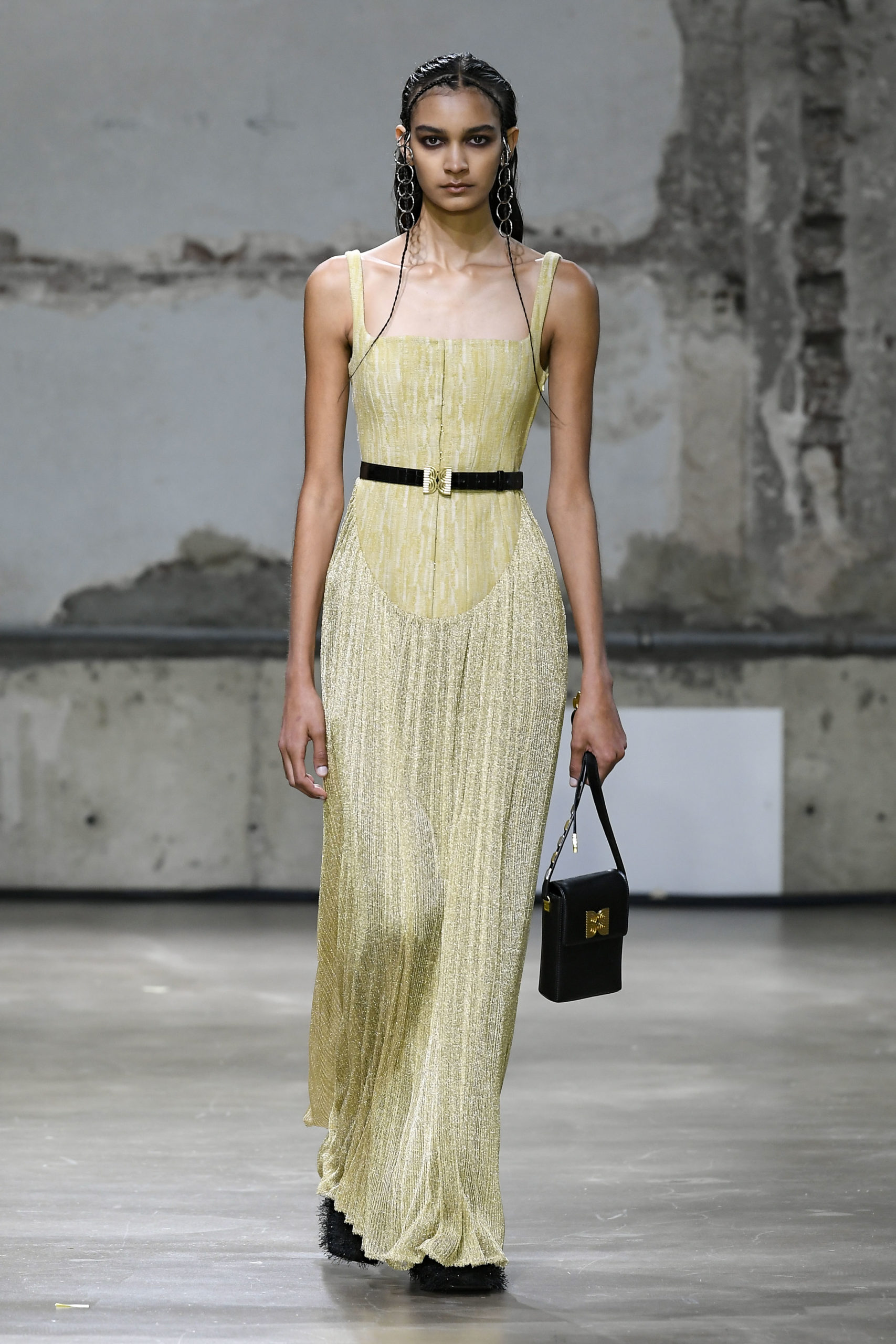 W for W.W.W
Following creative director Hyemee Lee's "The Letter Project," which aims to present collections dedicated to each letter of the alphabet, EENK unveiled the Spring Summer 2023 collection, "W for W.W.W." For the occasion, the designer found inspiration in the old wild west, taking show attendees on a trip back in time. Drawing inspiration from monumental American eras, EENK's collection emulates the feeling of historical mystique and wanderlust often associated with the idealistic 'American Dream.'
The theme's influence is evident in the collection's tan pieces, which recall the fashion of 'cowboys' and tumbleweeds flitting across barren land. Less obvious, but equally alluring, are the allusions to eras past found in the detailing. The corset, a classic vintage-turned-modern staple, brought a French flair. Dress silhouettes revisited both the American 1940s and the 2000s, in various colors and textures that combined different eras in one show. Collar details, tied in the style of a period neckerchief, brought a flare of the late 1800s to the catwalk.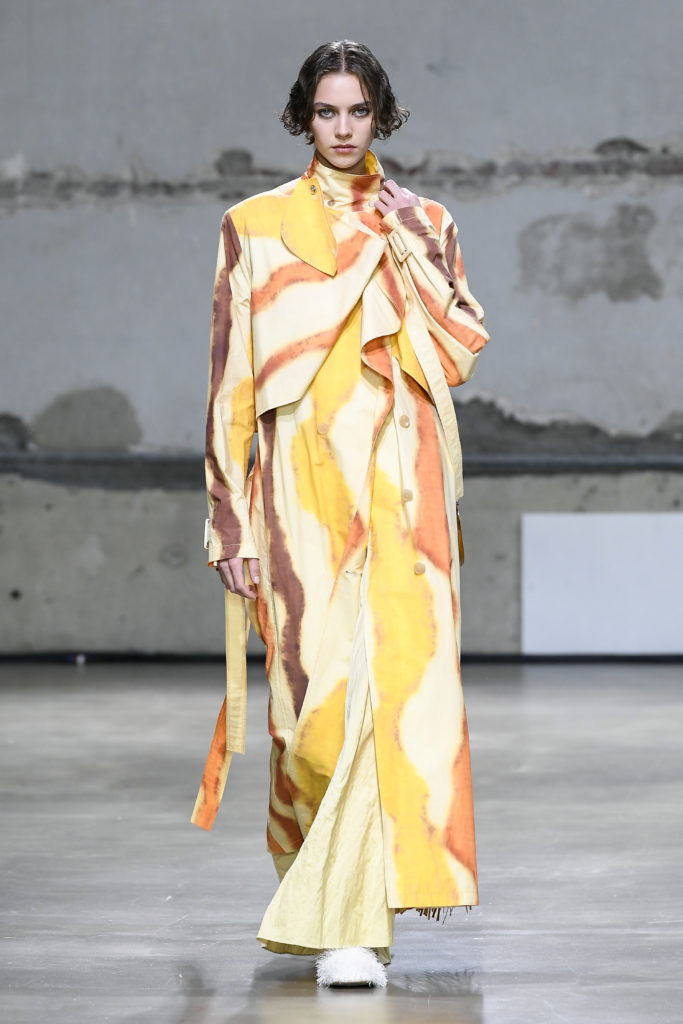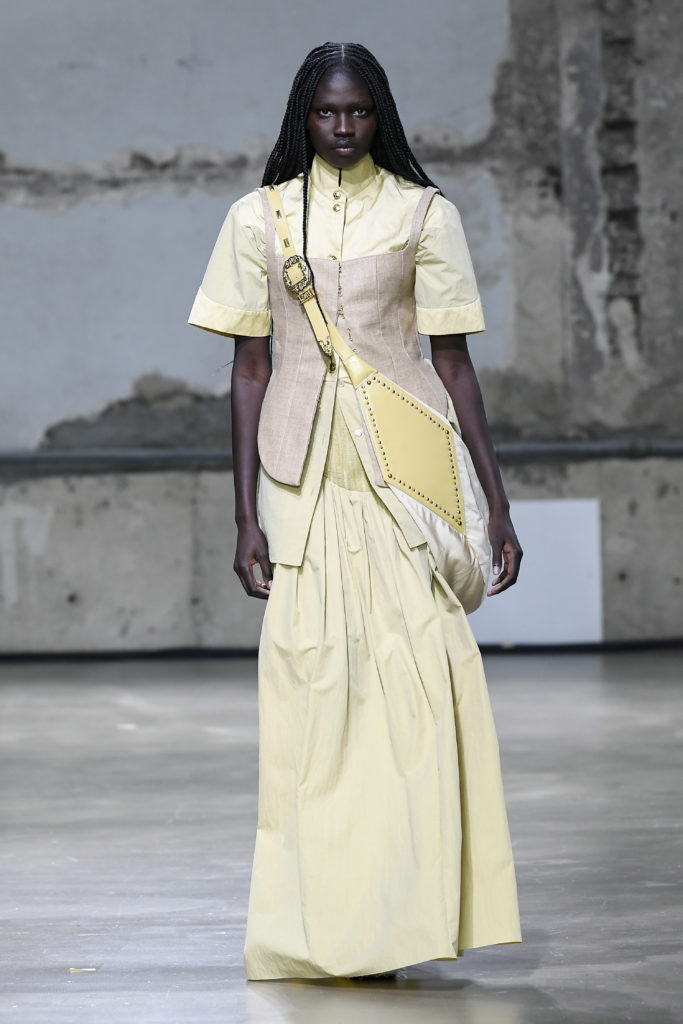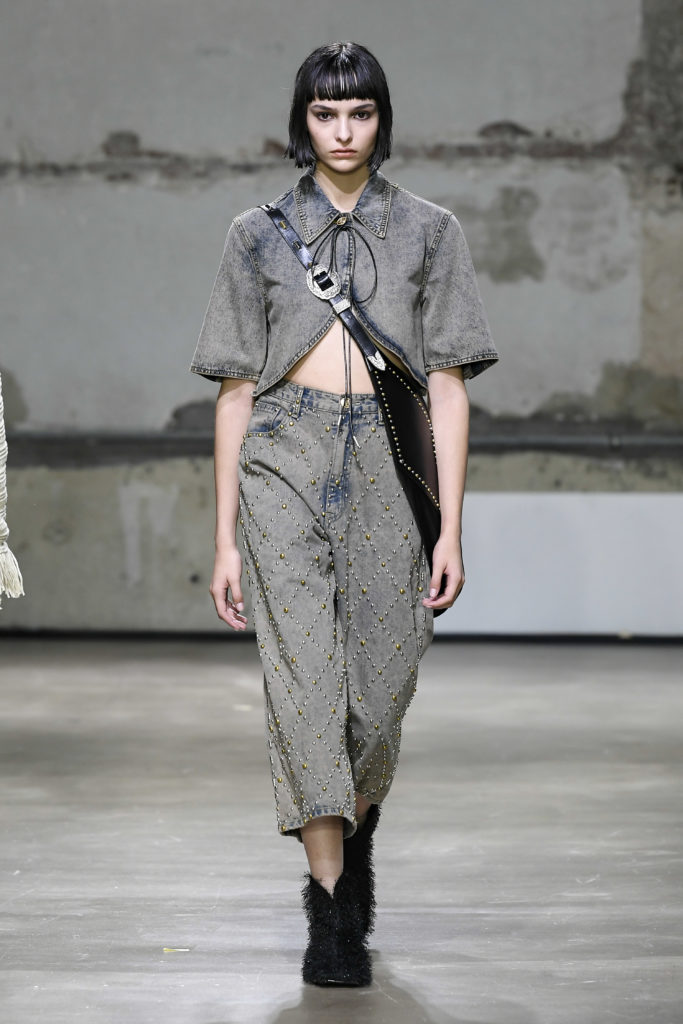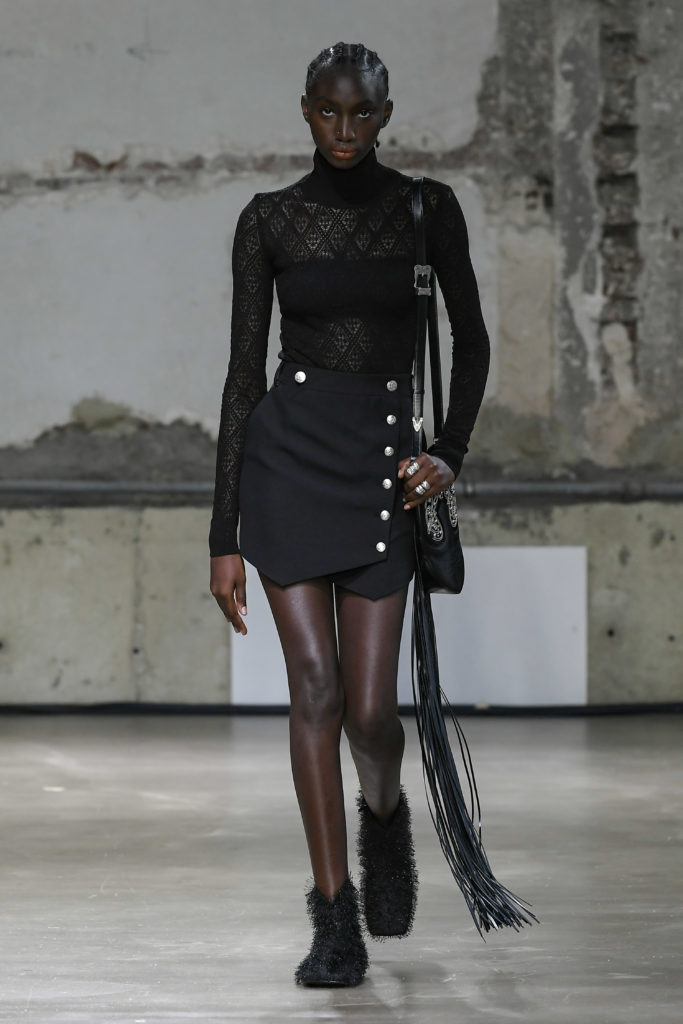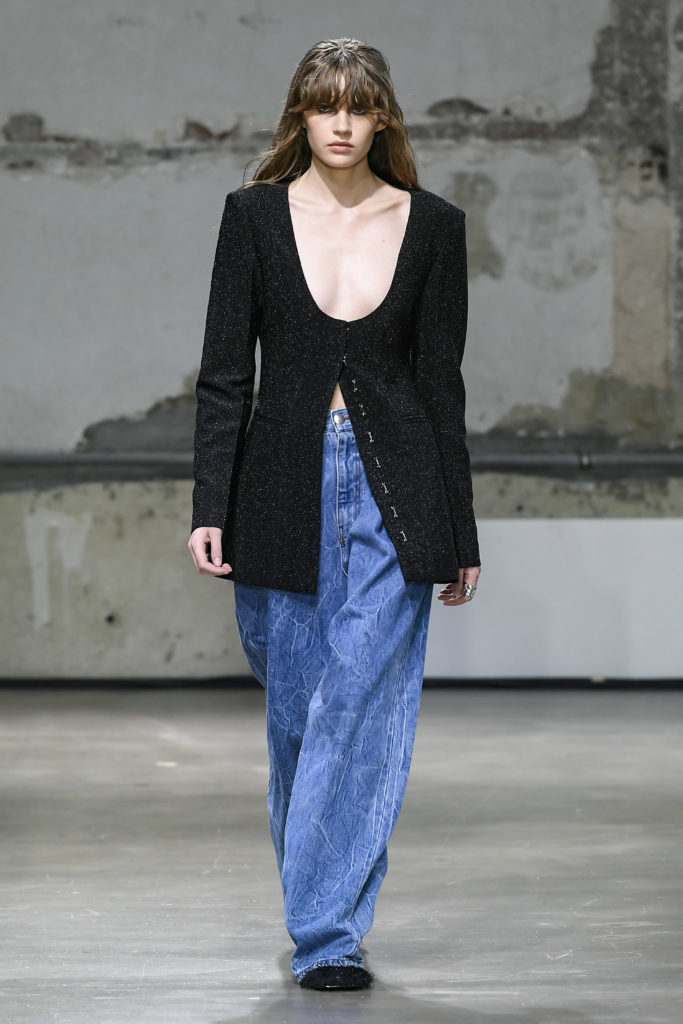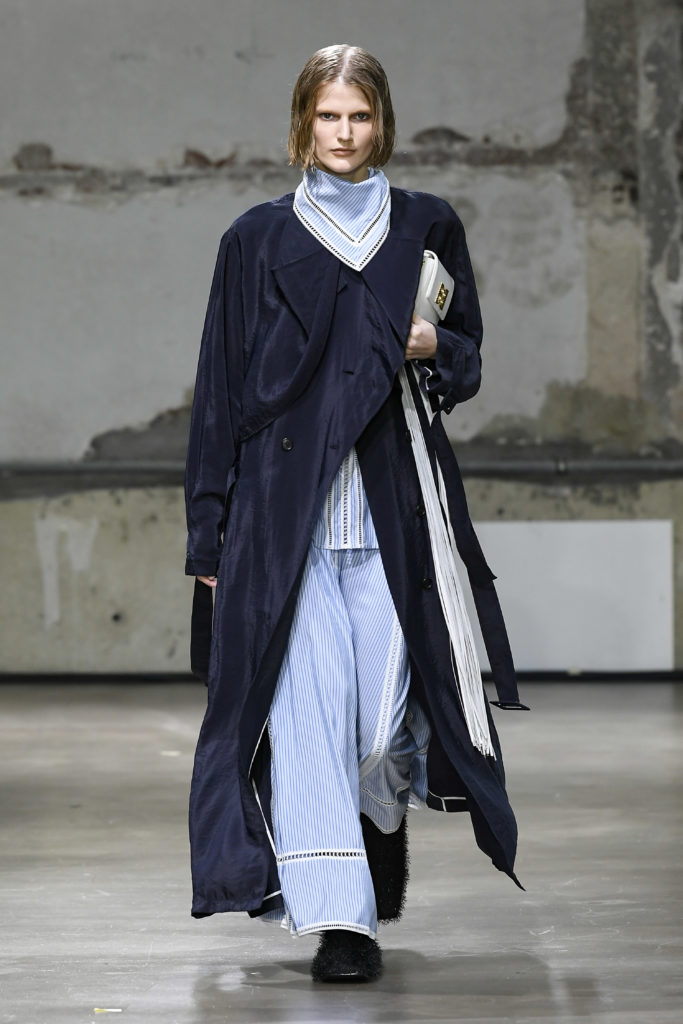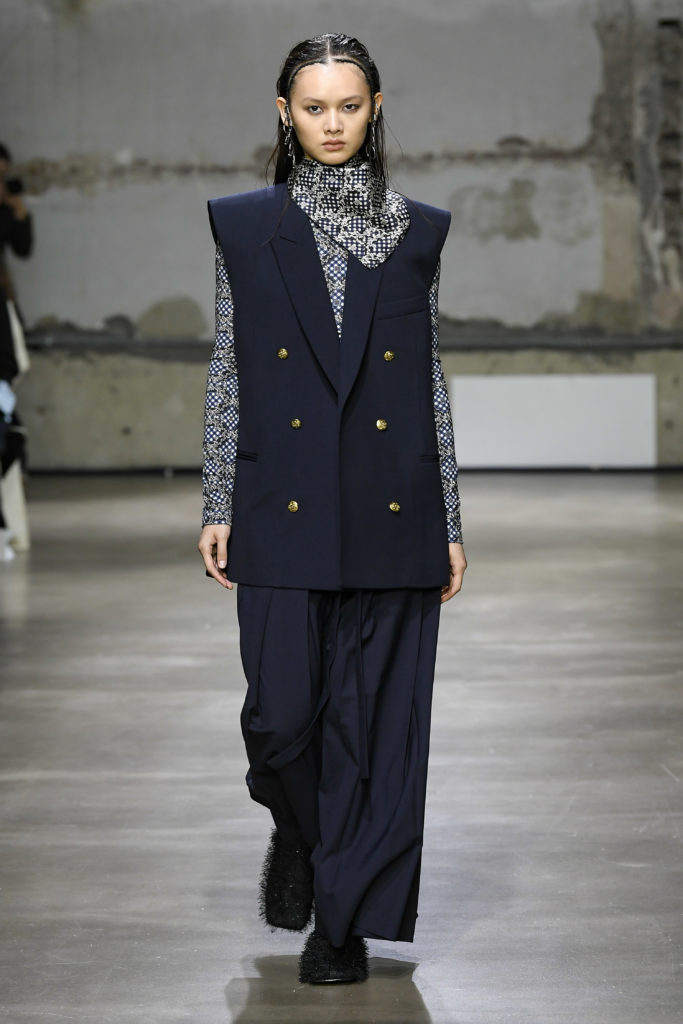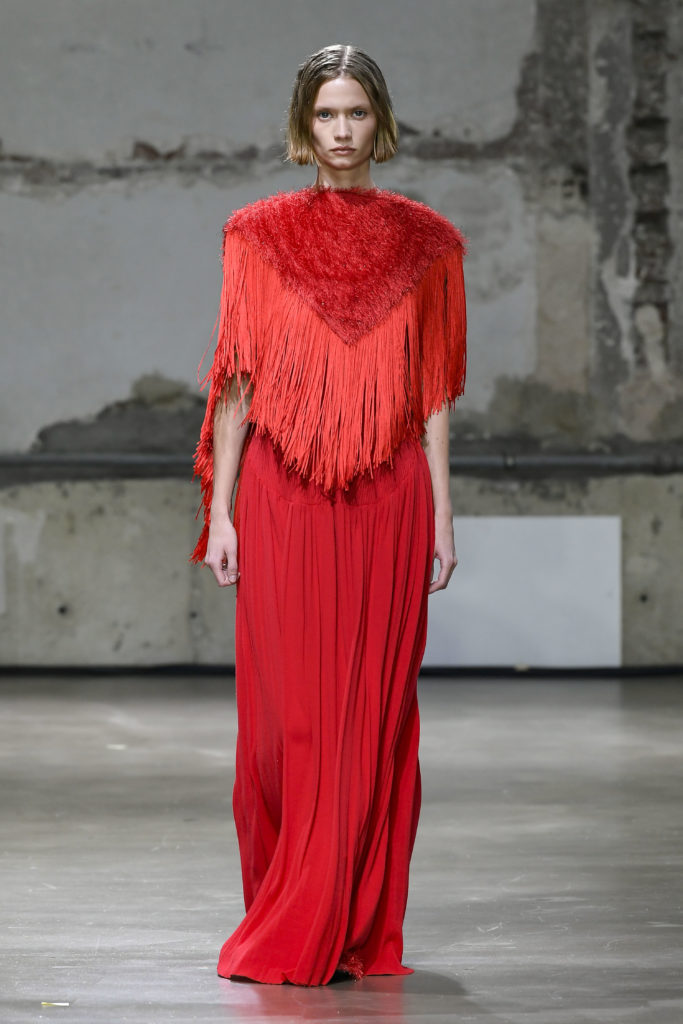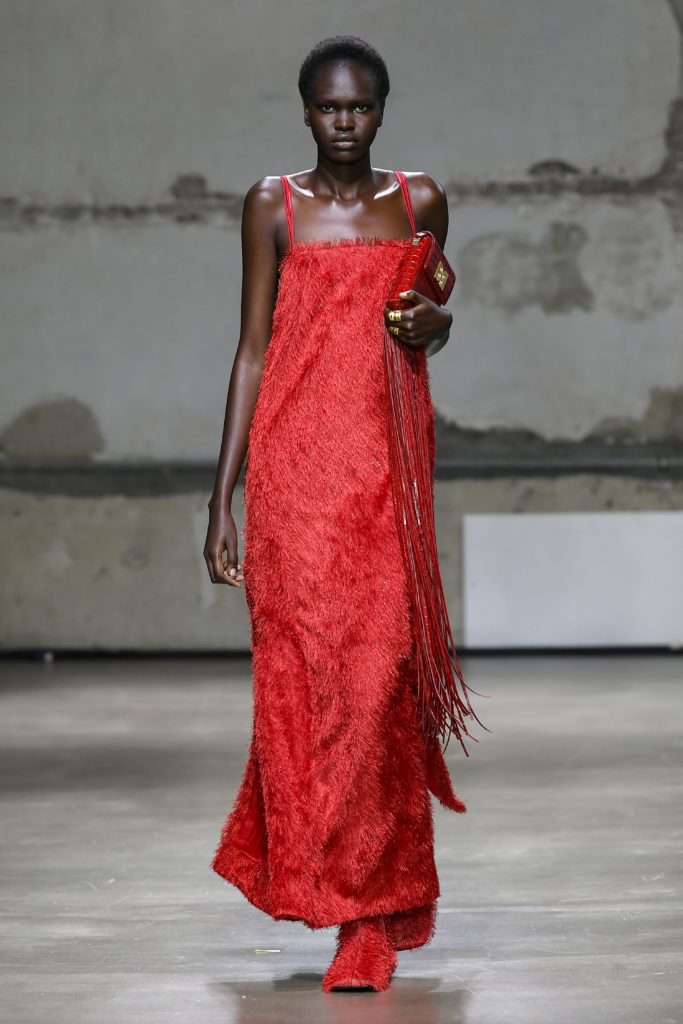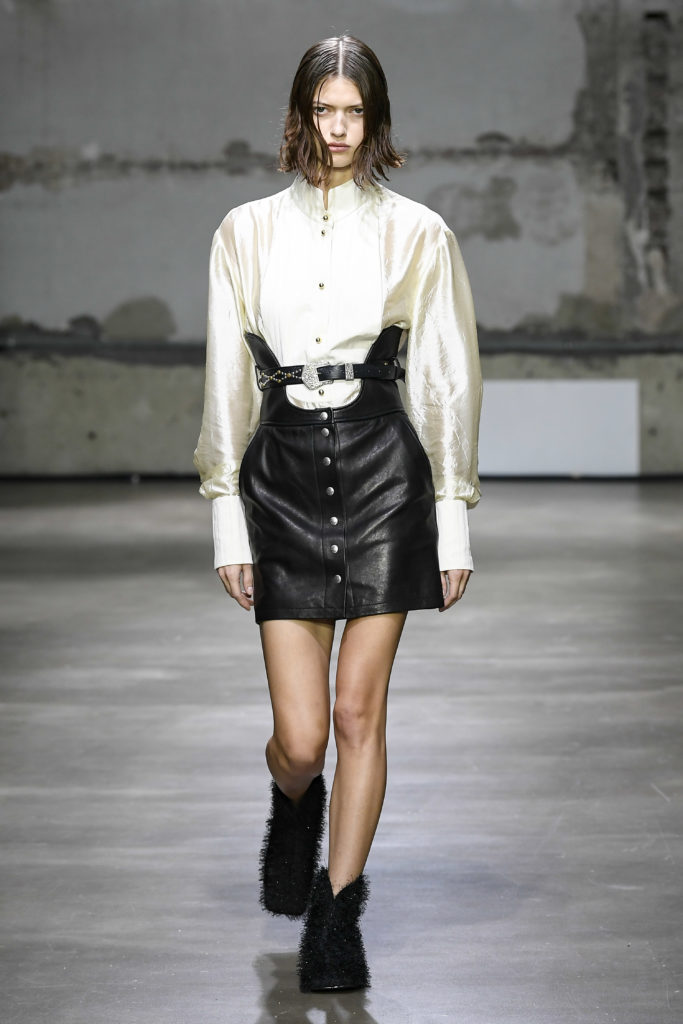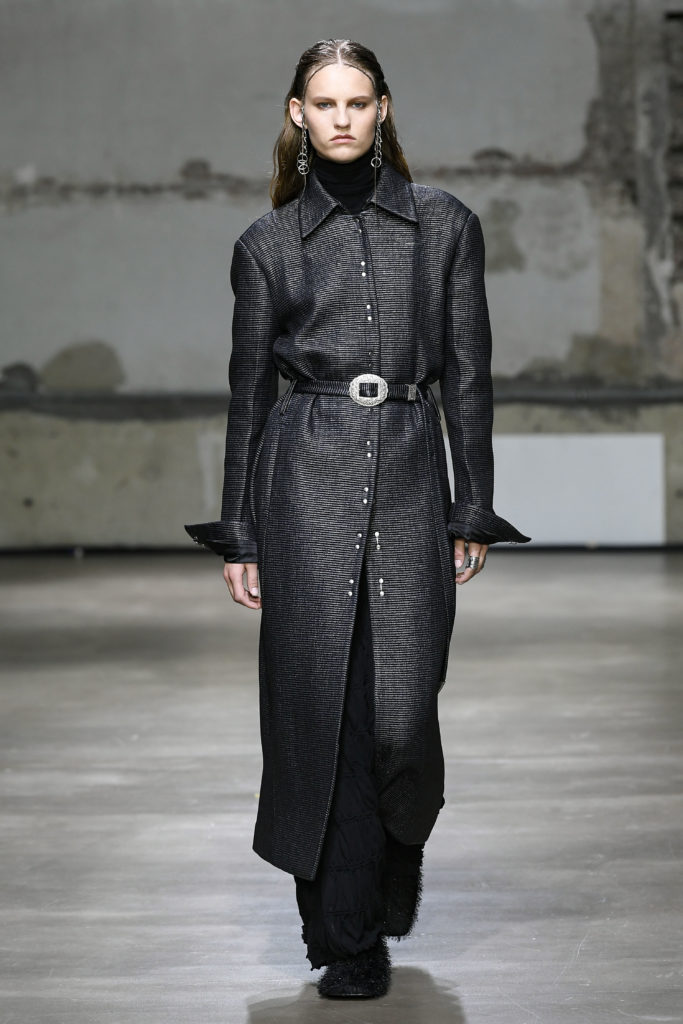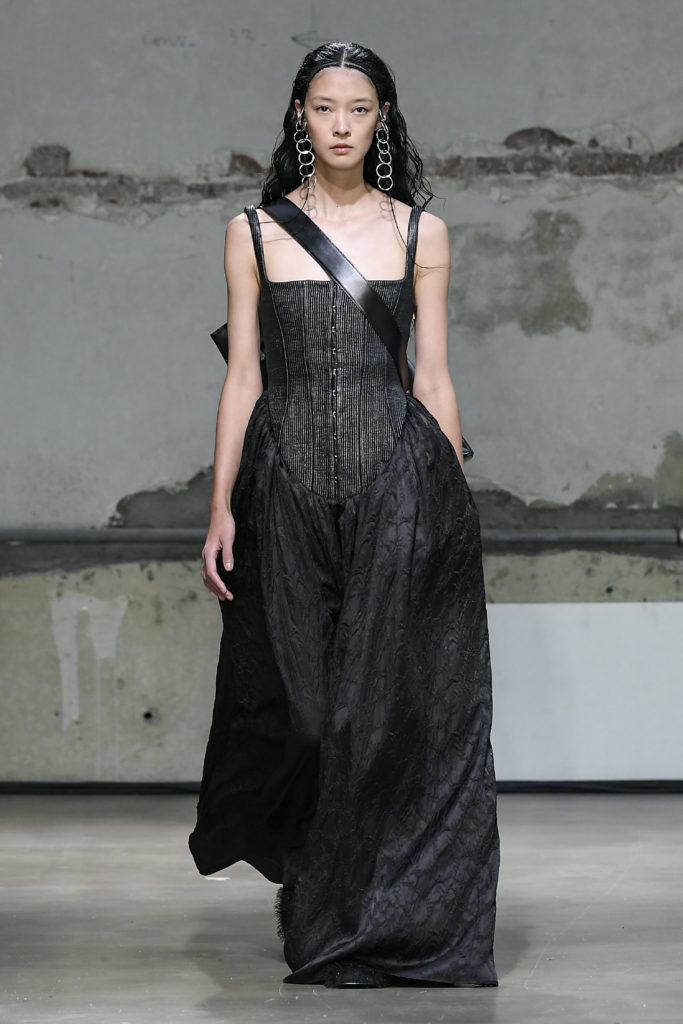 Models wear original creations from EENK's Spring Summer 2023 collection. Photos courtesy of EENK
Lee pulled out all the stops and presented an impressive variety of fabrics for the SS23 collection. Linen and cotton juxtaposed with lurex, as well as jersey, light wool, and denim were only a few of the novelties from the show. Lee, who is known for her unconventional approach to fashion, also played with textures, sending down the runway fringed and plush fabrics, leather, denim on denim, and large prints.
A Soundtrack by Carla Bruni
In addition to the already exceptional runway, Italian-French singer Carla Bruni, who has been attending shows around Paris made an appearance at EENK's show as a performer. Bruni soundtracked the runway with personal hits like "Quelqu'un m'a dit" and "Le plus beau du quartier," as well as songs such as "Please don't kiss me" and "Miss you" from her cover album French Touch. The former model fashionably embraced the night's theme, performing in an all-black power suit. As she sauntered down the runway sporting a black cowboy hat, she fit right in with the models displaying the collection.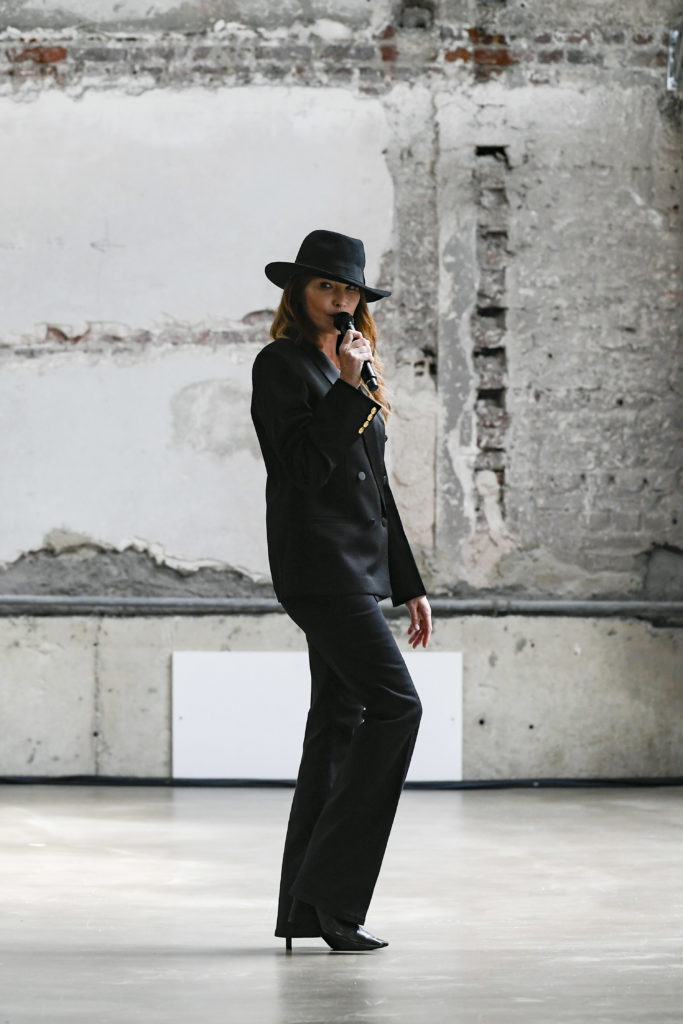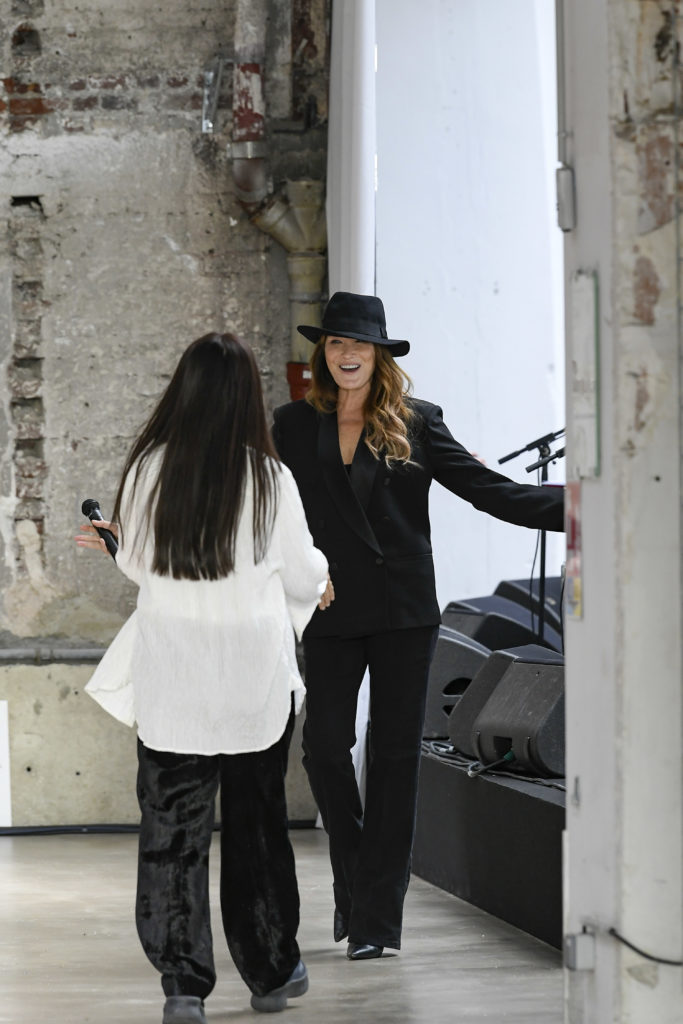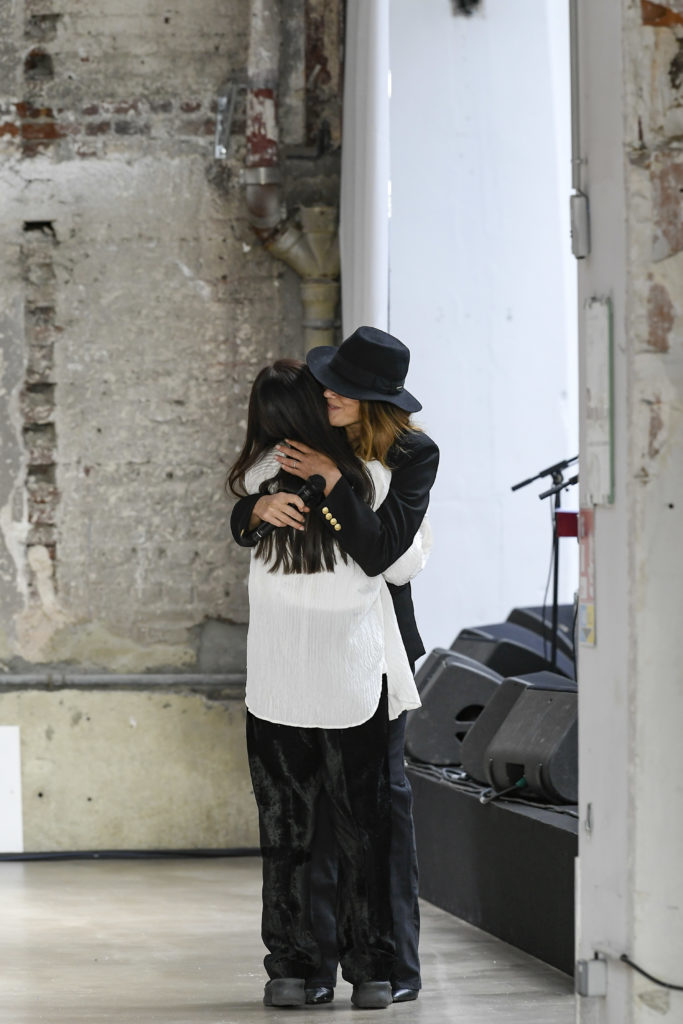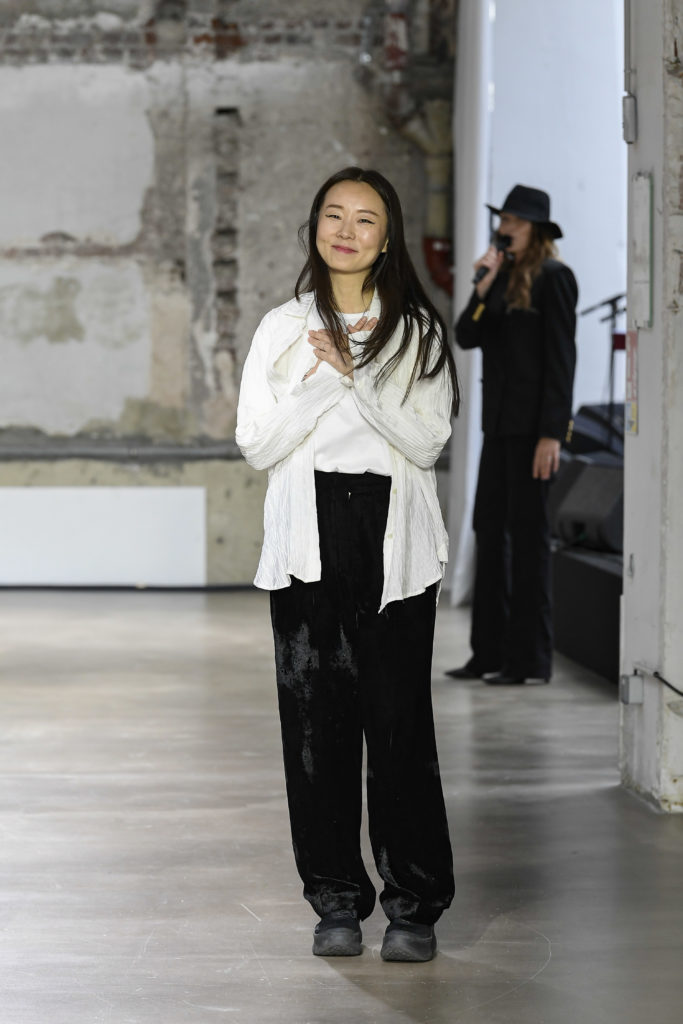 Carla Bruni performs at EENK's Spring Summer 2023 collection. Photos courtesy of EENK
From A to Z
Although "W for W.W.W." is EENK's first solo show in Paris, EENK is no stranger to Fashion Week. Under Lee's direction, EENK has presented in person at Seoul Fashion Week and digitally at New York Fashion Week through Concept Korea, a multi-brand fashion show that highlights Korean designers.
Last fashion season EENK joined a group of select emerging Korean brands to present their work in Paris. Their return to the City of Light with a solo show marks an important landmark for a brand that has steadily grown since its launch in 2013. Hyemee Lee has previously explained she aims to continue "The Letter Project" to ultimately complete all letters of the alphabet and then present one large collection titled "A for Archive." With such an ambitious project in the works, fashion enthusiasts surely can look forward to more of EENK's work—from A to Z.
Interested in more Paris Fashion Week coverage? Check out EnVi's recap of Dior's SS23 show here.