With great power comes great responsibility—we've heard the story before. But with great responsibility comes even greater pressure. The pressure to succeed, and even the pressure to be yourself, can be all too consuming. Despite his longtime status in the music industry, Korean-American rapper and Feel Ghood Music CEO Tiger JK still experiences similar pressures today. Outside of his solo work, the artist is best known as one-half of the Drunken Tiger hip-hop duo, and one-third of the MFBTY trio. In an exclusive interview, EnVi spoke with the rapper about his newest single, "POV," as well as freedom of expression and standing up for his artists, a horrible Coachella experience, and working with SEVENTEEN's Hoshi.
A Different Point of View
In most cases, one would assume an established artist with his own record label would feel unreachable, untouchable, and otherwise unrelatable. But for Tiger JK, that assumption couldn't be further from the truth. As he hopped on the Zoom call in his studio—wearing a festive top hat similar to The Princess and the Frog's Dr. Facilier—his magnetic and laid-back aura quickly shone through. Joining him was Feel Ghood Music Creative Director, MRSHLL, who also welcomed the interview with a familiar smile and "hello."
Who would've known we'd be talking for nearly two hours straight? At the top of the interview, we got into how hip-hop transformed his life and the repercussions of living in a more conservative society.
"In the beginning, I got into hip-hop because I was introverted, and it gave me the confidence to be myself," Tiger JK spoke on his journey. "My accent, my cadences, the way I describe things—it was all considered odd, but it gave me the freedom to just be myself."
But over time, that freedom that once empowered Tiger JK and his artistry began to shrink as he grew older, leaving him with a sinking feeling that he was trapped. That's where "POV" comes into play, a sensual and melodic rap song that leans heavily on soulful R&B vibes. Thematically, the MFBTY rapper explained why it was a much-needed change of pace.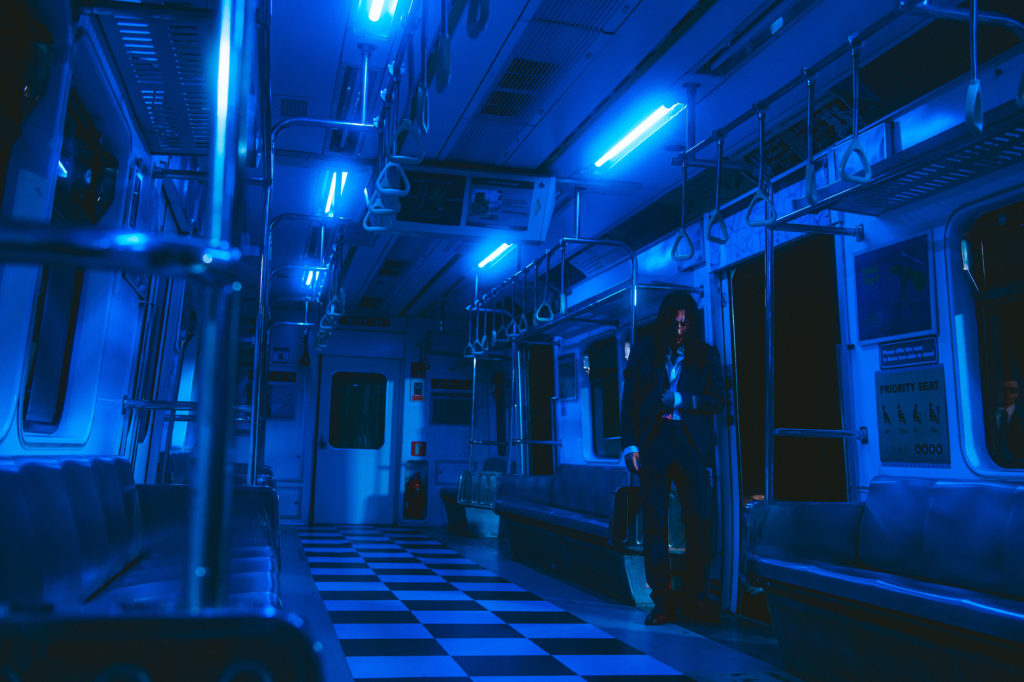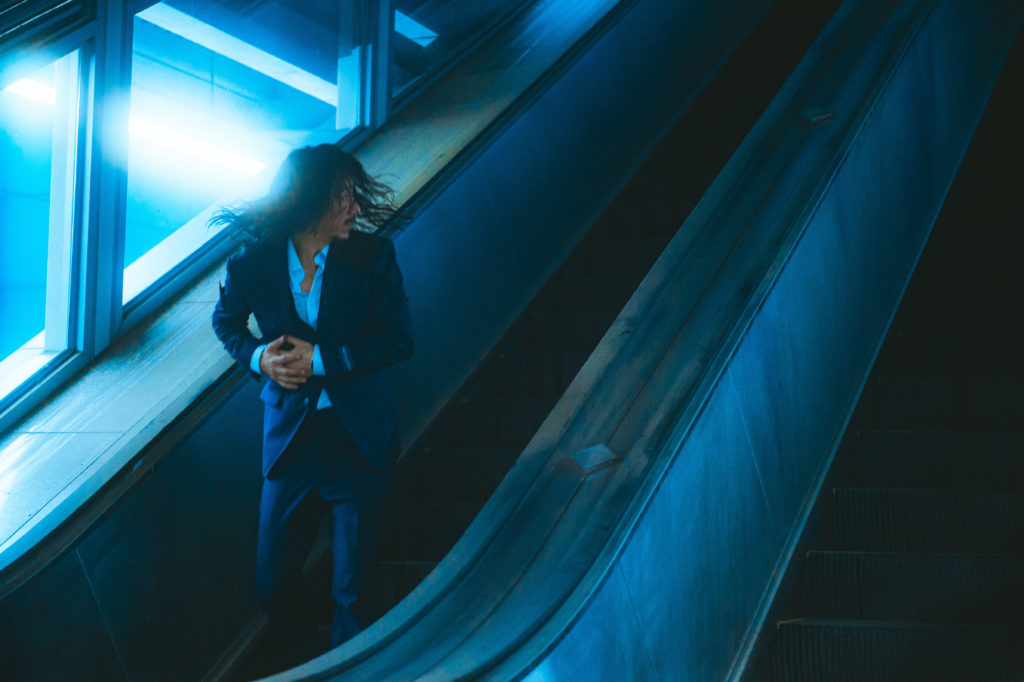 "The song is sexual on the surface—it's very explicit," Tiger JK stated. "Maybe it's a universal thing, but especially in Korea, I feel like I have a lot of restrictions on how I should behave or the topics I want to talk about in my music…people tell me I'm too old to talk about these things, or I'm too old to rebel."
Lyrically, the POV in question is a paper plane Tiger JK makes out of a note left by his loved one the morning after. The paper plane soars through the air as he reminisces the intimacy and love that was shared, even if he knows he'll never get it back. In JK's mind, that love was Patti Labelle, who he mentions in the song. "Don't tell anybody, but I used to have a huge crush on Patti Labelle," he said as MRSHLL's eyes widened hearing the confession. "I always wanted to use her name in my rap, but I didn't have the confidence or the right song to do it." But he also honors his love for his wife and fellow musician, Yoon Mirae (whom he calls the epitome of soul music), by interjecting a snippet of her song, "Peach," into "POV's" music video.
Rather than go along with the status quo and censor himself, Tiger JK created a song he felt beautifully represented these taboo topics, as well as his current self. "'POV' is like a triple entendre—it's my perception of where I'm at in life and my love of soul music," he pauses and laughs before finishing his final thought. "But it's also about crazy, hot, steamy sex."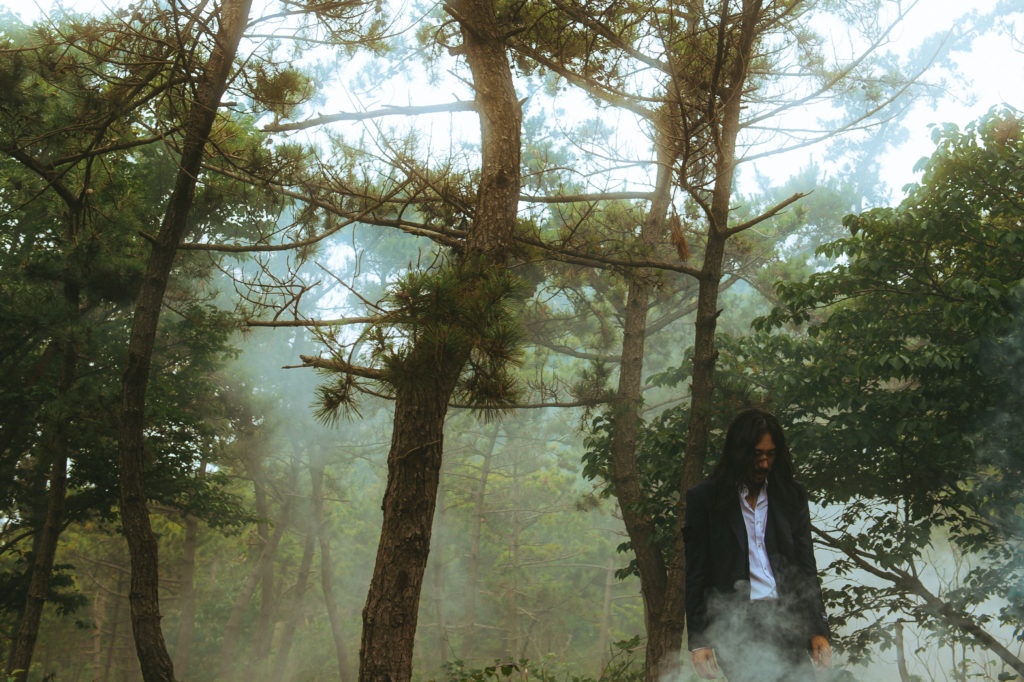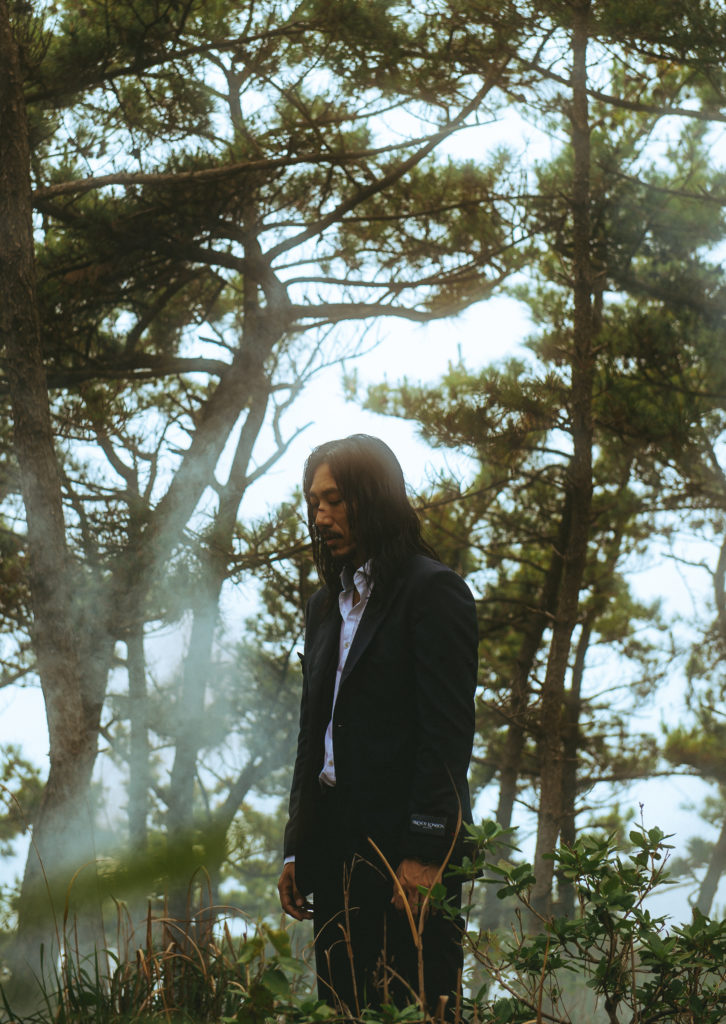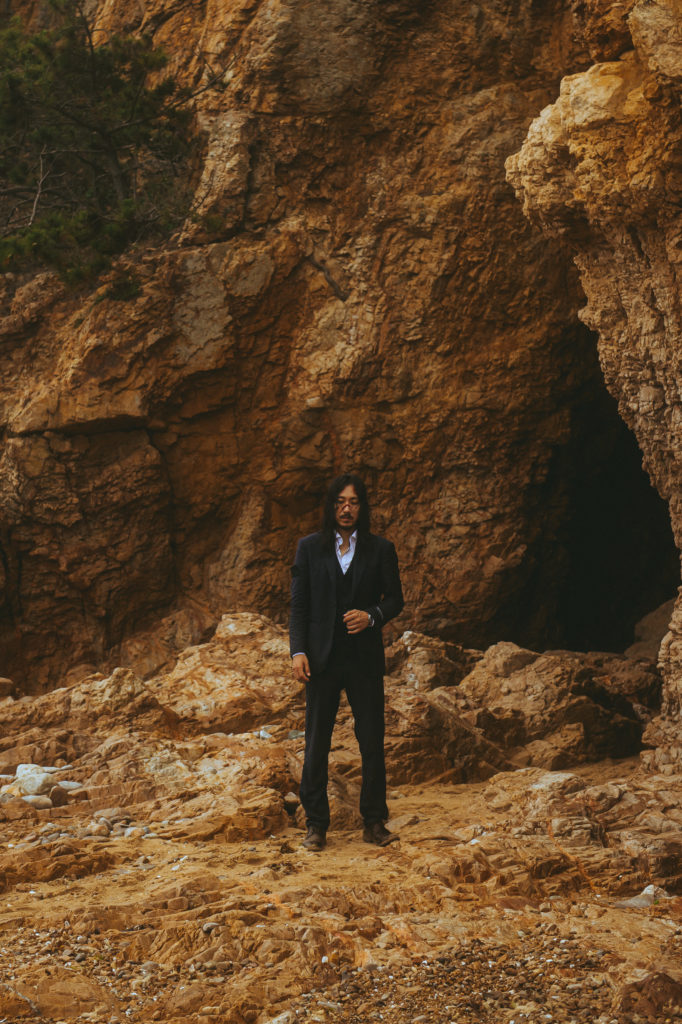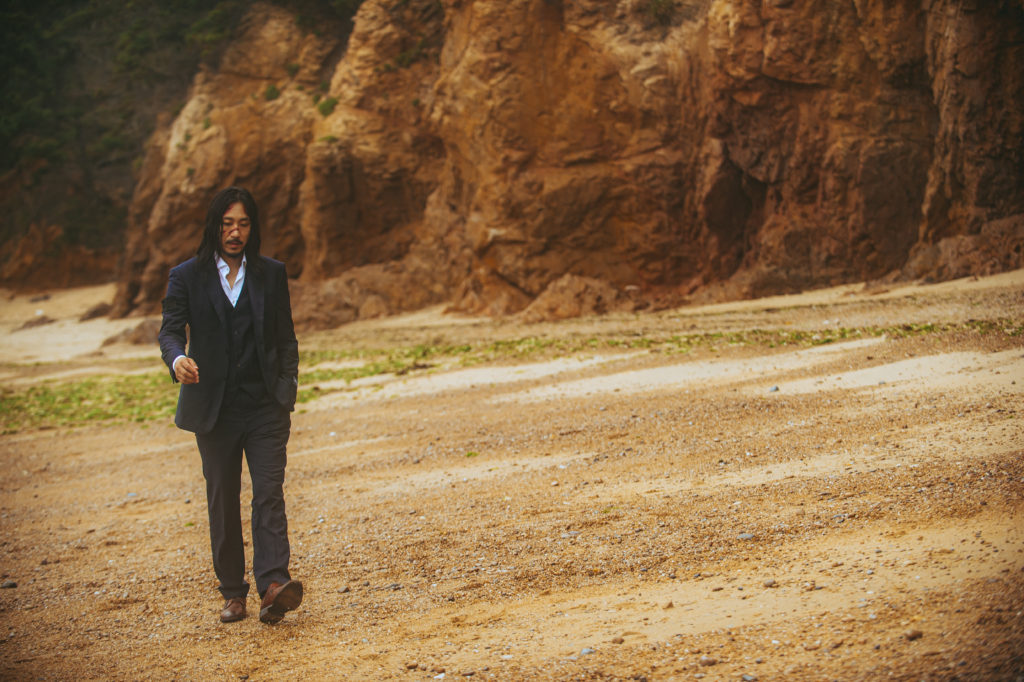 The Artist vs. The CEO
When he's not working on his own music, Tiger JK acts as the backbone and pillar of Feel Ghood Music. Whether he's booking shows for rising star BIBI or on the sidelines supporting Yoon Mirae (Tasha), the artists are his top priority. And while his duties are more meticulous and business-focused now, the line between responsible CEO and carefree artist is often blurred.
"When I was younger, I was on artist time—don't wake me, don't talk to me, I'd fly out to Japan or New York just to walk around and get inspired," Tiger JK said. "I would've never woken up at 5 a.m. for meetings or Zoom calls, like I do now, to make things happen for the company."
According to Tiger JK, that's where the balance kicks in. As much as he enjoys movie nights and jam sessions in the studio with his Feel Ghood family, he also feels strongly about standing up for his artists' creative rights and freedom as head of the company.
"BIBI has a song called 'she got it' where she talks about cigarettes and condoms and it's like you can't even think about discussing that," Tiger JK recalled. "My distribution company thought I was crazy for saying we should release that song, but the fact that I had to fight for it and be the biggest salesman for BIBI, is important to me because I've been there."
MRSHLL, who casually sat behind Tiger JK, offered further commentary on what it's like working with the former Drunken Tiger artist. "I almost feel like he's the same person throughout," he said. "As CEO, he's more responsible, but artistically, creatively, and acumen-wise, he's always thinking five steps ahead, and it's just really cool to see him in his elements and learn how his brain works."
And to that, Tiger JK responded with a laugh and said, "That was beautifully embellished, thank you."
Coachella, the Grammys, and Microaggressions
Over the last year, Tiger JK and his team have performed at staple events across the United States—Coachella, 88Rising's Head in the Clouds, and even the Grammy Museum. But despite cementing his status as the Godfather of Korean Hip-Hop and a legacy spanning 20+ years, Tiger JK still finds himself fighting for respect abroad.
"Coachella, as beautiful as it was, was a horrible experience for us," Tiger JK confessed. "They expected us to carry someone else's luggage and didn't even give Tasha a proper introduction—they just called her 'that girl who raps'."
Frankly, Tiger JK is never the one to boast, brag, or flex his worth—that's not who he is, and therefore, his artists showcase that same humility. But unfortunately, their modesty is mistaken for inferiority in the eyes of show organizers and the industry's "big shots."
"Every time they disrespect us, in 2022, people will tell us we just have to accept it because that's just how they are," Tiger JK said, chuckling at how absurd it all sounded. "I wouldn't say it was racism, but it was definitely classism with race involved."
The experience was so traumatic that MRSHLL blocked out a lot of negative memories from Coachella weekend. He said, "It was definitely microaggressive racism, but I think a lot of us just had to compartmentalize the situation because we had to keep going."
As many strides as the Asian and Korean communities have made in the entertainment world, they're still denied the right to fair and equal treatment. The same is true for any artist of color, especially those with a lower social media following—compared to their white counterparts.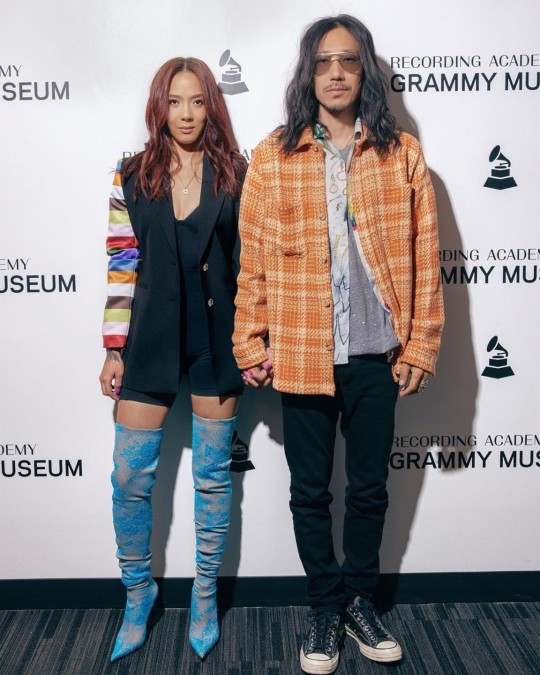 Fortunately, the sting didn't last long once Tiger JK, MRSHLL, BIBI, and Yoon Mirae were invited to perform at the Grammy Museum Global Spin Live in May 2022—finally experiencing how it truly feels to be welcomed. Additionally, the Feel Ghood collective was the only Korean act to grace the Grammy Museum stage that night. "Grammy night was a totally different experience," JK said. "Everyone was so respectful, kind, warm, and for the first time, we felt validated as Asian and Asian-American musicians in the States."
MRSHLL chimed in to put the experiences into perspective. "As a smaller, indie record label—even with big legendary artists—we're still trying to fight for a seat at the table," he stated. "Because we're Korean-American, we're trying to fight for a presence both in Korea and abroad, so the Grammys welcoming us was definitely a defining moment this year."
Photo: Tiger JK and Yoon Mirae at Grammy Museum.
Source: drunkentigerjk Instagram.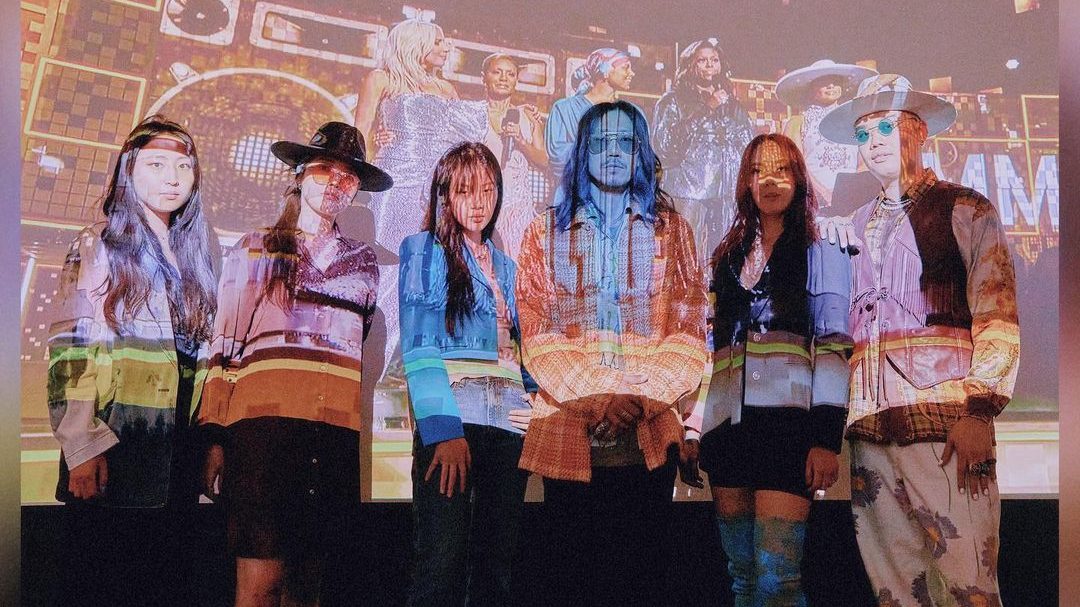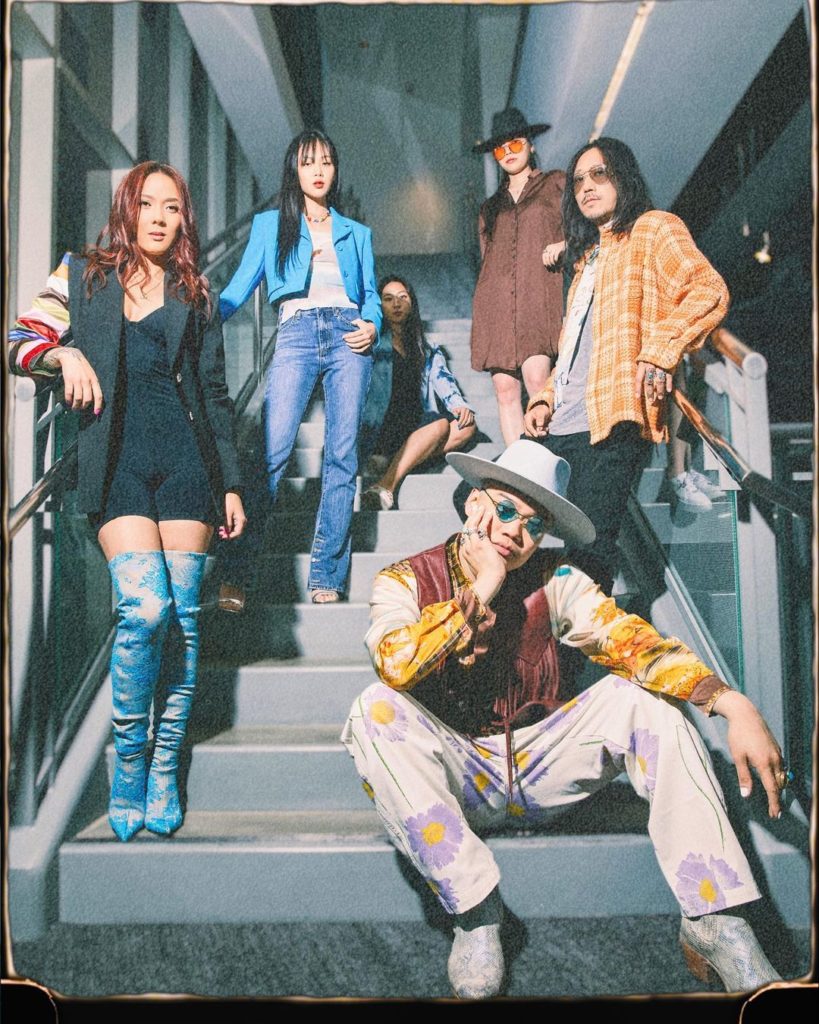 Working with SEVENTEEN's Hoshi
"POV" isn't the only thing Tiger JK's worked on lately. On July 29—also known as World Tiger Day—SEVENTEEN member Hoshi released his newest single, "Tiger," featuring JK. To some listeners, this collaboration was probably a shock; but for JK, it was a long time coming."A lot of people don't know this, but SEVENTEEN used to come through to our studio in their early years," Tiger JK said. "We would hang out, talk about music, record…I have a lot of unreleased songs by them."
Through these years of friendship, Tiger JK has grown fond of the 13-member group, which is why he couldn't say no to Hoshi's feature request. "Hoshi came to me about his passion for tigers and how he really believes he's the reincarnation of a tiger," he told EnVi. "And since July 29 is my birthday and World Tiger Day, he asked if I could hop on the song with him."
Tiger JK confessed he likes to keep his relationships with idol groups like SEVENTEEN and BTS fairly private, which is why many people may not know the depth of their friendship. Nonetheless, he appreciates when artists go out of their way to visit and learn from him.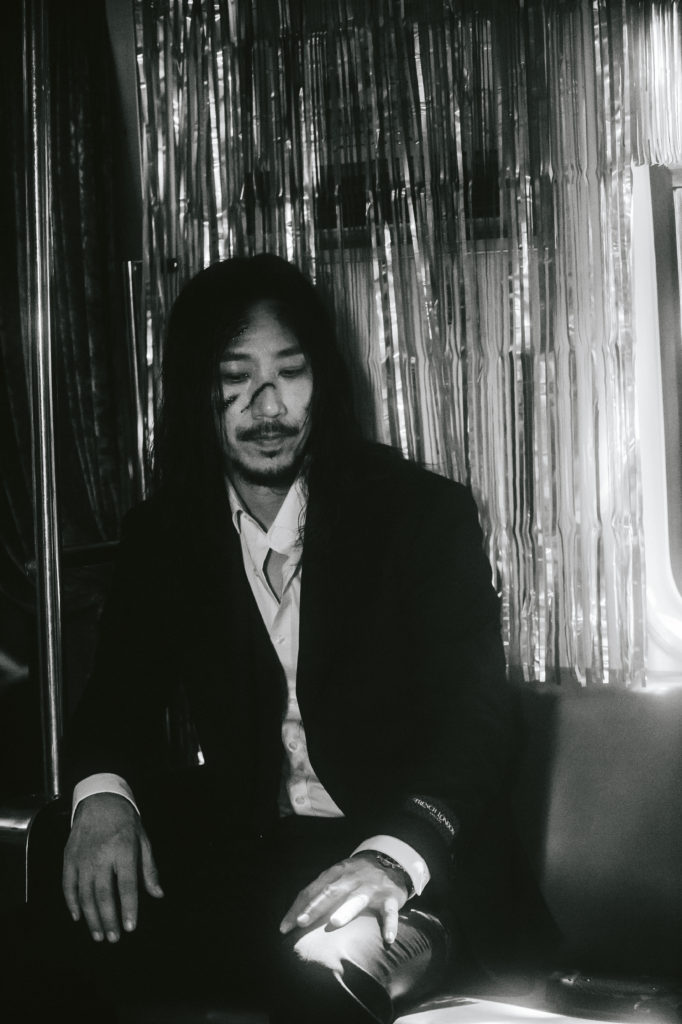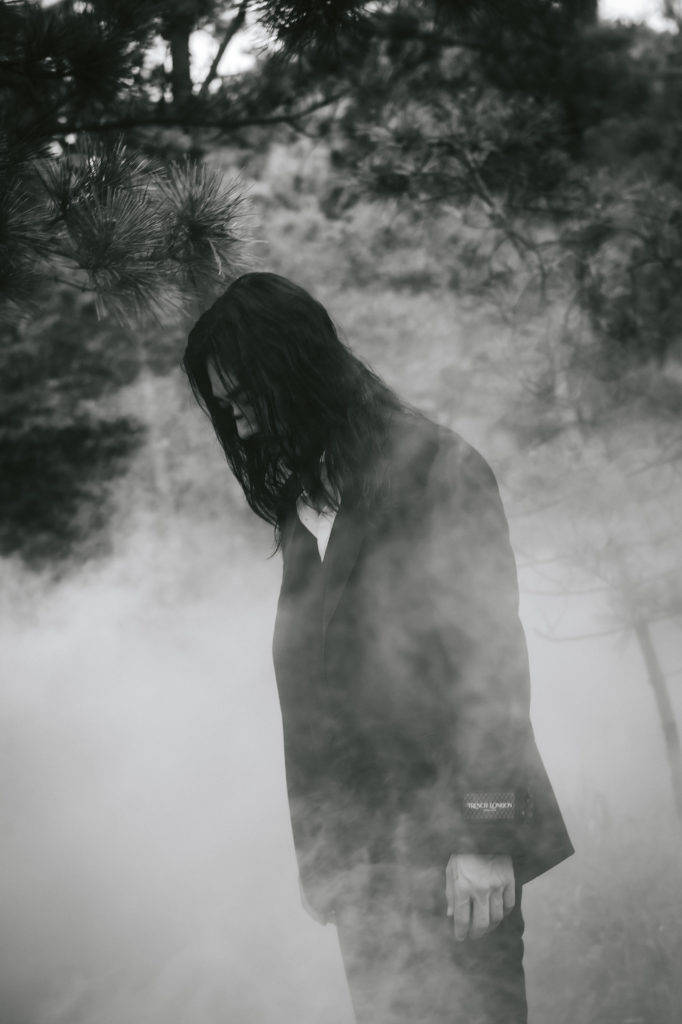 Proudest Moments Thus Far
Now that 2022 is more than halfway over, it's usually a time to reflect on how to finish the year strong. As Tiger JK recalled everything that's been accomplished this year, he shared moments with EnVi that stood out the most.
"It's funny because my proudest moment was Coachella," Tiger JK smiled. "When BIBI came out, I felt like she was the most authentic, true, and complete talent there—she was the artist." The way JK speaks of BIBI is as if she's one of his own, and she might as well be. Even in high school, when she was offered better deals from bigger labels, she already knew where she wanted to be.
"When I told her she'd play Coachella one day, she thought I was just talking shit," Tiger JK laughed. "Although that experience was horrible, it was symbolically my proudest moment seeing her up there."
Now, Tiger JK is focused on his vision to keep the proud moments going, with new projects coming from him, BIBI, and Yoon Mirae. "We found us," he said. "A lot of people came and went, but Feel Ghood right now feels the most complete in terms of members, talent, and family."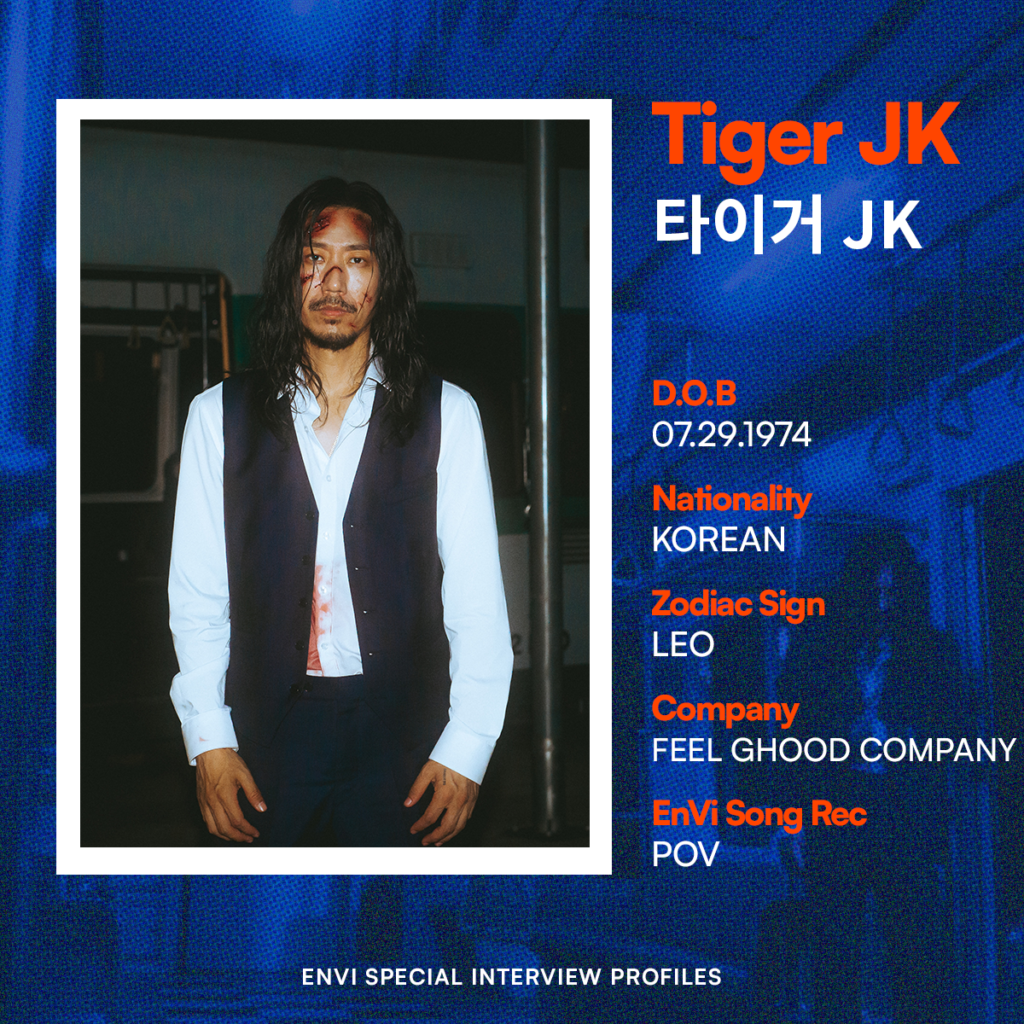 Listen to Tiger JK's "POV," available on Spotify and Apple Music.
For more Feel Ghood content, check out our interview with MRSHLL and The Legacy of Yoon Mirae!