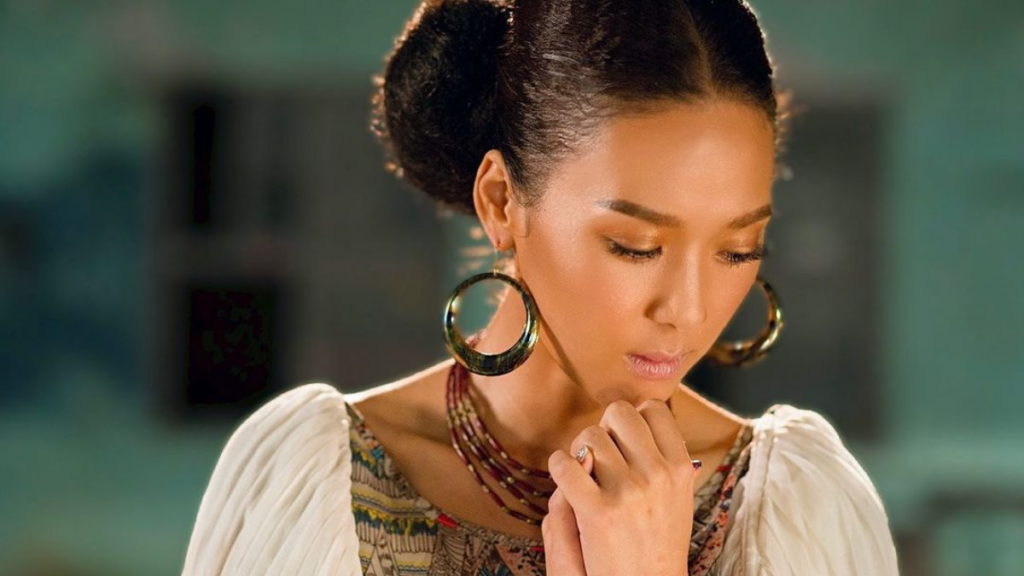 Hip-hop and ballads are common knowledge. While hip-hop focuses on the flow of words, rhymes, and rhythm, ballads focus on melodies and are generally sentimental. In South Korea, despite being distinct genres and having different audiences, hip-hop and ballads have common, Yoon Mirae. With a career spanning over two decades, and a music catalog that includes hard-hitting raps, melodious R&B, and soulful ballads, Yoon Mirae has earned the titles Godmother of Korean hip-hop and OST Queen.
Born Natasha Shanta Reid, Yoon Mirae is a solo rapper, singer, songwriter, and producer. She has also been a member of various music groups like Uptown and hip-hop and R&B duo Tashannie. She was also one-third of the hip-hop trio MFBTY. Throughout her career, she has gone by other names such as, Tasha, Baby Tasha, and T. In commemoration of her 41st birthday and Asian American and Pacific Islander Heritage Month, EnVi dives into Yoon Mirae's music career.
Beginning of an Era
Yoon Mirae had loved music from her mother's womb. Her father, who served in the U.S forces in South Korea, was a radio DJ and had a record collection. She attributes her musical DNA to him, claiming he awakened a sense of rhythm in her as a child and influenced her decision to pursue a music career. "He was my music teacher, still is, and will forever be," Yoon said about her father in an interview with the South Korean publication, Chosun.
Surrounded by music as a child, Yoon Mirae's journey to professional music started early. While accompanying her friend to an audition at 15, she impressed a World Records representative while singing outside the audition room. This led to her debuting as a member of the hip-hop group Uptown in 1997 as Tasha. She was 16 at the time. With songs like "Always In My Heart" and "Let's Meet Again," the quartet sang in Korean and English. Yoon Mirae stayed as a member of Uptown until 2000, when her group members were hit with drug charges.
The world got a better feel of Yoon Mirae's vocals when she debuted in the short-lived hip-hop and R&B duo Tashannie in August 1999. The group name was a combination of Yoon Mirae's name "Tasha" and her teammate's "Annie." The group dabbled into RnB, dance, and hip-hop, with Tasha as the main vocalist and Annie as the main rapper. The girls released a 12-track album titled Parallel Prophecies, with the title track "Caution" (sometimes translated to "Warning"). Tashannie disbanded in May 2000, with Parallel Prophecies being the only project they put out.
In 2001, Tasha returned to the music scene as a soloist, this time with the stage name T. That year, she dropped her debut album, As Time Goes By, and released her second and third albums, Gemini and To My Love, the following year. However, Yoon Mirae still delved into hip-hop and R&B, which were unpopular at the time. "When I debuted, hip-hop was like a secret society, a small circle of people where everything was word of mouth," she said in a chat with the French publication, Liberation.
Birthing Korean Hip-Hop
"If a woman wants to be a rapper, she has to start by learning to imitate Yoon," says renowned Korean hip-hop journalist Kim Bong Hyeon. This notion was confirmed by Unpretty Rap Star contestants Cheetah and Tymee, who admitted to using Yoon Mirae's rap as a reference.
With her solo debut, Yoon Mirae established herself as a "femcee" who captured her audience with aggressive raps. She is credited as one of the first hip-hop singers to bring the American hip-hop style to Korea. In addition to being a first-generation female rapper, Yoon Mirae's African-American heritage arguably played a role in establishing her as the standard for femcees in South Korea. In the words of Cheetah, "she has the elements of the origin."
Yoon Mirae tightened her stronghold on the Korean hip-hop industry when she joined Jungle Entertainment, founded by her husband, Tiger JK. In 2007, she dropped the album T3 with the hit singles "Pay Day" and "Black Happiness." In addition to the rapid-fire raps on the albums, Yoon Mirae used T3 as an avenue to share the difficulties she faced as a mixed-race artist in Korea. With the release of Gemini 2 in 2018, she further declared herself "Rap Queen," the first track from the album.
Yoon Mirae took "good things come in threes" literally when she made her debut as a member of the hip-hop trio MFBTY in 2013. An acronym for "My Fans (Are) Better Than Yours, MFBTY consisted of Tiger JK and Bizzy, both veteran rappers. The trio opted for an experimental style for their joint project, different from their solo works. Their debut project, "Sweet Dreams," is a testament to their new style. It combines pop, progressive hip-hop, and electronic dance music.
Yoon Mirae has also gained international recognition for her work. In 2011, she featured on MTV Iggy's "The 12 Best New Female Emcees Dominating Mics Everywhere" list. MTV described the hip-hop diva as a "diamond in the rough."
Her OST Queendom
Yoon Mirae's soothing and mesmerizing vocals make her perfect for ballads. Having featured on the soundtracks of several popular Korean dramas, Yoon Mirae has become a favorite among fans of Korean drama OSTs.
Yoon Mirae first lent her voice to a Korean drama soundtrack in 2005. "After the Pain is Gone" from the drama Lovers in Prague was her entry into the original soundtrack (OST) world. Yoon Mirae has sung several OSTs, including the chart-topping "Touch Love" from the 2013 drama Master's Sun.
Some of her popular K-drama soundtracks include "You Are My World" from Legend of The Blue Sea, "Say" from Itaewon Class, "Always" from Descendants of the Sun, and "Flower" from Crash Landing on You.
A Musical Partner
Yoon Mirae has teamed up with various artists to create musical masterpieces. As a featured act, She has lent a verse on songs by South Korean acts like Ailee, LeeHi, Lee Hyori (Linda G), Yubin, BIBI, and a host of others. She has also collaborated with artists such as Junoflo, Punch, Zion T, Boys Noize, and MFBTY teammates Tiger JK and Bizzy.
An energetic performer, Yoon Mirae has shared the stage with several acts. Notable performances include the 2015 SBS Dream Concert, where Yoon Mirae and her MFBTY members teamed up with EXID's LE, B1A4's Baro, and BTS' RM and Suga for a special rendition of the trio's single "Monster." Yoon Mirae also delivered an exceptional performance as a surprise guest during BIBI's Coachella set. In addition, her verse on BIBI's "The Weekend" earned her praises from many fans.
After an appearance with Tiger JK on the Grammy's Global Spin Live, Yoon Mirae will hit the stage at the Head In The Clouds Music & Arts Festival in August.
Connect with Yoon Mirae on Twitter and Instagram.
Want to discover more Black and Asian-American musicians? Read Formation's Spotlight of AAPI artists here.