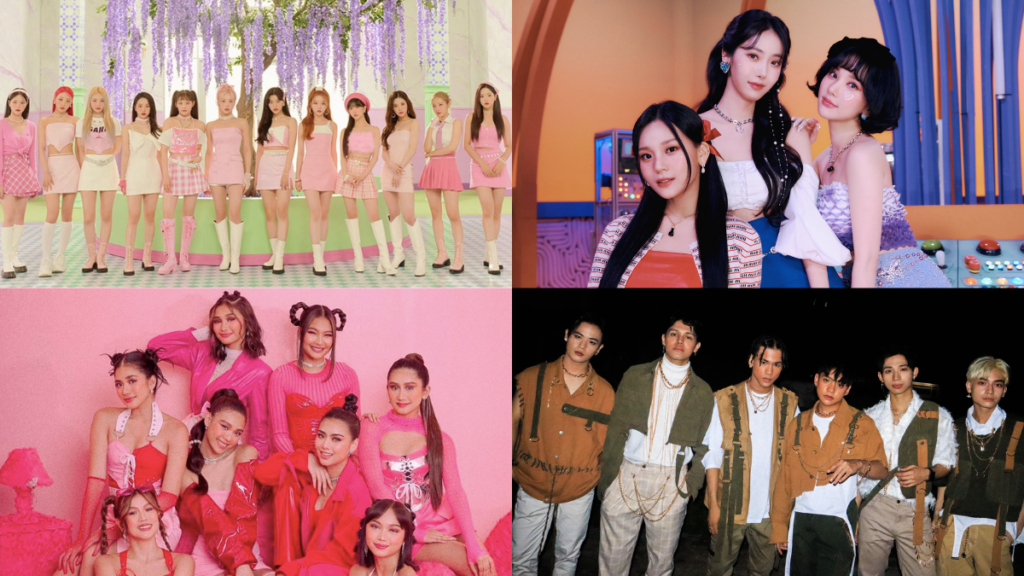 On August 15, 2022, Neuwave Events teased POPSTIVAL 2022: K-pop Meets P-pop, a one-day festival featuring performances from K-pop and P-pop artists. The final K-pop line-up consists of LOONA, VIVIZ, PARK BOM, Hyolyn, and BE'O. The P-pop line-up includes Calista, VXON, BINI, SB19, Lady Pipay, G22, Alamat, Press Hit Play, and KAIA. POPSTIVAL 2022 will be held on October 21, 2022 at the SMDC Festival Grounds. The festival starts at 10 a.m., while the main event will start at 5 p.m.
What to Expect From the #POPstivalExperience
Apart from bringing a diverse set of Korean and Filipino talents, POPSTIVAL 2022 offers the ultimate festival fan experience with fandom activities, food and merch stalls, live performances, and even rides. Prizes await attendees who show off their K-pop and P-pop impersonations, singing, and dancing. Fans can also purchase food and fandom needs at the respective booths. In the POPSTIVAL map, there are dedicated spaces for all featured booths and events.
Invites from the Line-up
PARK BOM, VIVIZ, LOONA, Alamat, and BINI have shared their video greetings to invite fans to the event. PARK BOM and VIVIZ express their excitement to return to the country. As first-timers to the Philippines, LOONA greet "Mabuhay" with an invite to "bring the moon to the Manila stage."
Ticketing Details
For those who want to be a part of the #POPstivalExperience and join the one-day, fun-filled celebration, tickets are still available through the SM Tickets website and offline outlets.
To keep updated on POPSTIVAL 2022 announcements and greetings from the line-up, follow Neuwave Events on Facebook, Twitter, and Instagram.
Want to read more about K-pop and P-pop events? Check out our concert recap of Be You: The World Will Adjust, which featured Red Velvet and P-pop acts.