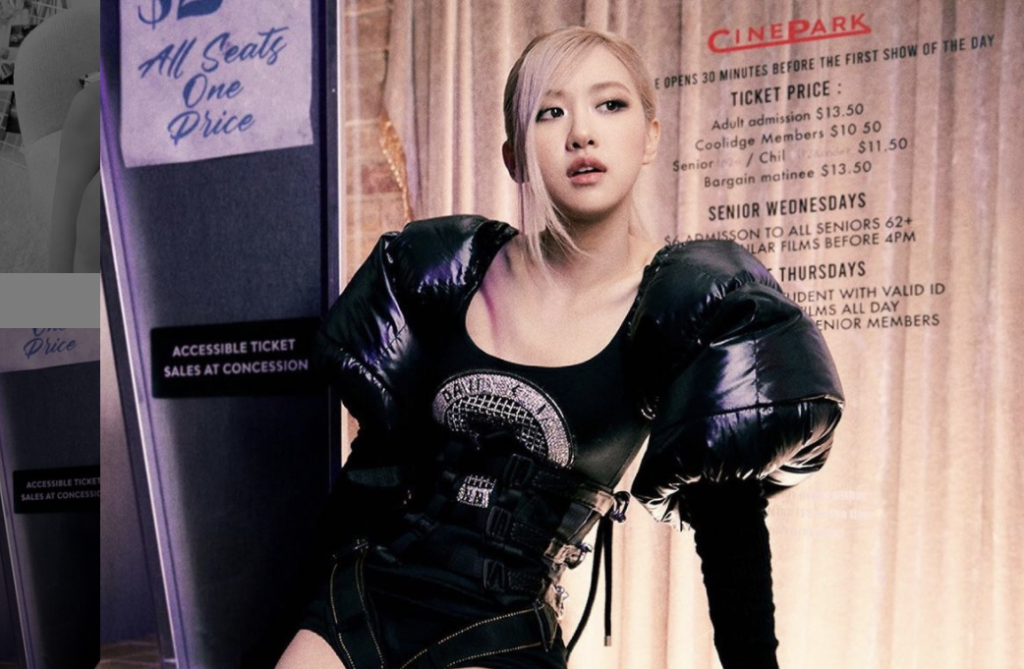 By Valerie Lopez | @valschwarie 
BLACKPINK's Rosé achieved many firsts with her debut solo album -R- on March 12. The single album has four tracks total—two English songs, "On the Ground" and "Gone," and their respective instrumental versions. Rosé helped write both tracks in her album.
The title track "On the Ground" is a powerful song about self worth with acoustic and EDM elements. In her countdown interview on RELEASED, Rosé shared the song's message is about "looking for answers in life" and explained that "everything we need is already within us."
The cinematic video reflected the message by contrasting two versions of the self: the past and the present. Rosé showed off more than just her music abilities in the video through her top notch acting and stylish wardrobe. 
The second track, "Gone," was initially revealed in BLACKPINK's virtual concert BLACKPINK: The Show in late January. It's an acoustic track about a bitter breakup. In the catchy chorus, Rosé repeats the phrase "all my love is gone," capturing the negative emotions associated with heartbreak. 
 A Record Breaking Debut
Ahead of its release, -R- had over 400,000 pre-orders, making Rosé one of the top selling female soloists. The song "On the Ground" hit number one on major Korean charts Bugs and Genie Music. It also achieved 436,256 unique listeners and peaked at number three on the 24 Hits Chart on MelOn music. The b-side track "Gone" also charted on the MelOn 24 Hits Chart.
Not only did Rosé's music perform well on Korean charts, but also internationally. The album had over 1 million sales on Chinese music platform QQ music. Additionally, Rosé's title track topped the iTunes World Songs Chart and reached number one in 55 countries.
"On the Ground" also garnered 3.262 million streams on Spotify, earning a top 10 position on the global Spotify chart and making Rosé the biggest debut for a Korean soloist. The b-side track "Gone" also charted at number 11 on the global Spotify chart with 2.945 million streams. The music video for "On The Ground" gained 39 million views in 24 hours, making it the record holder for most viewed song in 24 hours by a Korean solo artist. 
Rosé has established her prowess and reach as a solo artist through her music and achievements within a few days of her solo debut. 
The talented artists began promoting her solo music on Korean music shows this week. She will also appear on hit American late night talk show The Tonight Show with Jimmy Fallon on March 16 and the popular Korean variety show Knowing Brothers.
For more BLACKPINK content, check out our article on their most recent concert here.
Thumbnail Credit to YG Entertainment