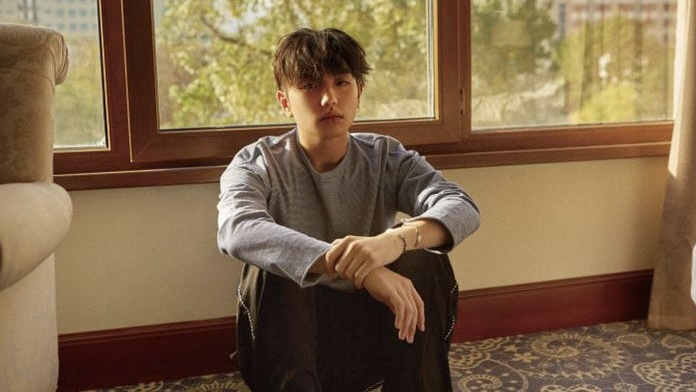 "I remember writing this song a few years back when I was going through a rough time. It's probably why I never thought to give it a chance. When I saw how many people could relate to it, the doubt went away and I think the 20-year-old me who wrote it finally felt accepted," said Sam Kim about the viral hit "Love Me Like That" from the Netflix series Nevertheless. Recognized for giving life to gems like "Breath" (It's Okay Not To Be Okay) and "Who Are You" (Goblin), Sam is no stranger to captivating the audiences of popular Korean dramas. In 2022, however, the singer, producer, and songwriter has new horizons in sight.
If the release of his dance track "Smile," on January 7, is anything to go by, Sam is not wasting any time in 2022. Produced by the Moroccan-Dutch DJ, R3HAB, the song appears to be only the beginning of a big year for Sam —after all, it's finally the Year of the Tiger, he says. Through a written interview, the "OST Prince" caught up with EnVi to discuss his new music, upcoming projects, and goals for the New Year.
You've gained a huge listening and fan base for your talents to convey emotional stories in tracks such as "Love Me Like That" while showing your versatility on R&B tunes like "These Walls". What made you decide to now venture into creating your first dance music track? How did you find the experience?
"This actually wouldn't be my first dance track! I have a song called "Dance" and a song called "The Juice" which I actually danced too. Overall, even though they were all slightly out of my comfort zone, I had a lot of fun writing and singing them."
Did you have any fears about diving into a new genre other than R&B and K-pop?
"Not at all! I love exploring new genres, I think there's always something to learn in each one. I have yet to learn my lesson in heavy metal though. That's for another time."
How did it feel working a dance music track when you have mostly worked on ballads, acoustics with your guitar?
"It was really refreshing to step out of my bubble for a little bit and dive into unfamiliar grounds. I end up learning and growing the most in these situations."
How did your collaboration with R3HAB come about? Can you describe how your writing/production process went for this project?
"My team showed me his music and I really liked it. I was curious what would come out if we worked together. At first, I wrote the song with a guitar; like I usually do. Then I sent it over to R3HAB and he worked his magic over it to completely transform it from the original. Very fun process!"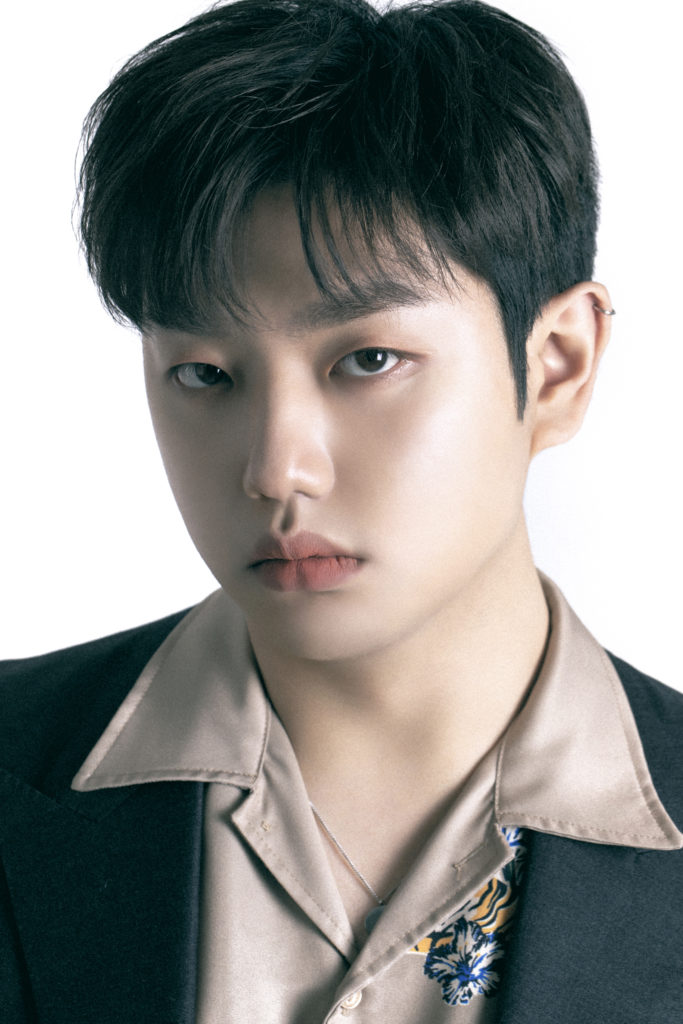 What is one interesting backstory behind the song that fans may not know about?
"Usually you record in the song's original bpm (tempo), but for this song, my producer, Simon Pétren, and I thought it'd be interesting to record it in a slower bpm and speed it back up to the original. What you hear is that effect."
What message did you want to communicate to listeners with this track?
"Sam Kim got funk!"
What is a genre you want to try next? Which genres do you like listening to in your day-to-day life?
"I would love to get into hip-hop. Though I don't have the voice or delivery of a rapper, I really do enjoy listening to the stories of rappers with those qualities. Kendrick is my go-to."
Can you recommend some songs that you enjoy listening to these days?
"Silk Sonic. Anything by them. Being a long-time fan of both Anderson Paak and Bruno Mars, this project to me is a dream come true. A specific song I listen to when I feel like nothing's going right is Park Hyo Shin's "Breath." It never fails to remind me that I'm not alone."
You have worked and collaborated with a variety of artists. From Zico to pH-1 and Crush, are there any other Korean artists you like listening to nowadays or have been inspired by and would like to collaborate with them in the future?
"So many! I would love to do something with BTS as a songwriter, and collab with BiBi as an artist. So many talented people to draw inspiration from."
What do you like to do in your spare time? What is your hobby?
"Love playing good ol' fashioned FPS games. Lately, however, I'm more into single-player adventure games with a nice story to dive into."
You saw the globally popular Squid Game drama, correct? If you could excel at one challenge, which would it be and why?
"With most of the games being based on luck, the only game I'm confident in is Red Light, Green Light. Mama told me never to fall for and chase after a girl who can spin her head 180 degrees and kill on sight but you know, love will prevail and all that."
As we enter the New Year, what is your main goal for 2022 and what would you like to show fans next?
"I can't say because I don't want to jinx it but I do have lots planned! It's finally my year, the year of the Tiger and I want to make it meaningful!"
Before wrapping up, Sam takes a moment to deliver a message to his fans. "Thank you so much for all the support. Every each and one of you push me to be a better me and also show me love that I sometimes forget to give myself. I wish you all health and happiness in these rough times and I will see you all very soon."
Sam Kim's new song, "Smile," produced by R3HAB is currently available on platforms like Spotify, iTunes, Amazon Music, and YouTube.
Interested in learning more about Sam's career and most important milestones? Let us introduce you to Sam Kim here.