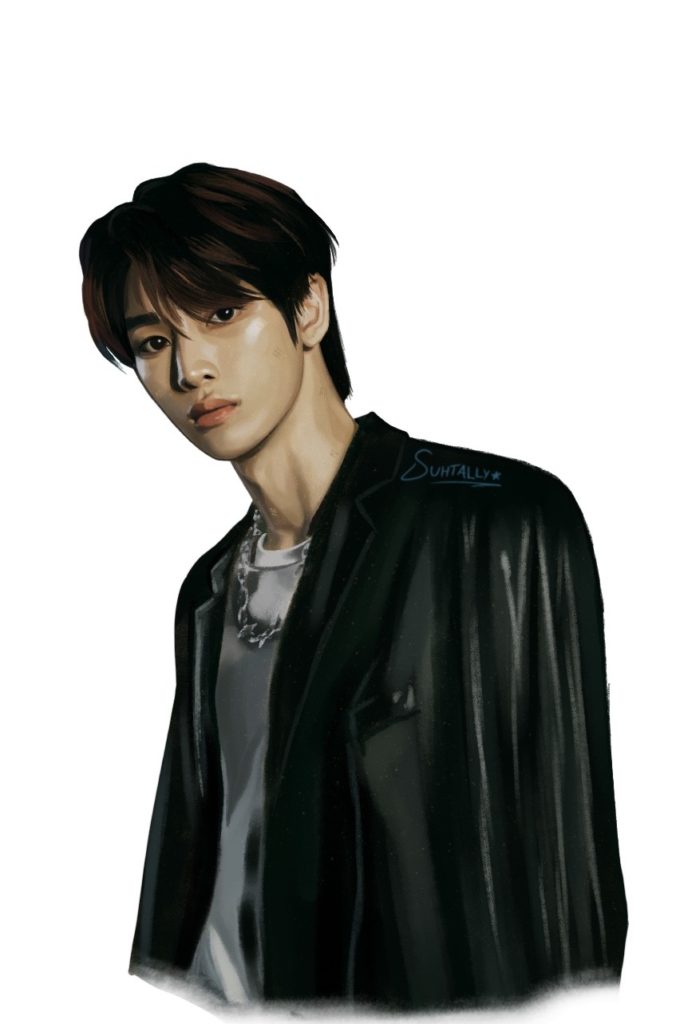 On September 20, 2020, @NCTsmtown on Twitter posted a ten-second video clip that shook NCity. It was the new logo for NCT 2020. Along with the new logo came layout changes for all NCT associated accounts, and a video edit of NCT's past music videos. The scramble in NCity for information about NCT 2020, however, was off to a head start as several articles, including a company confirmation article, had surfaced several days prior. Along with the general excitement of getting a new group project with all the members, a specific detail that caught the attention of everyone in NCity was the mention of two new members named Sungchan and Shotaro to NCT's lineup. As any fans of a group would, NCTzens began to search high and low for clues about who these new members could be. What they looked like, how old they were, how long they trained; anything was up to discover.
The most highly asked question seemed to be, "What do they even look like?" Within a few hours of the announcement, pictures that had been scooped up from all corners of the internet were circulating on Twitter with people speculating which – if any – pictures were truly the new members. There were several pictures of Sungchan at an NCT concert last year, but there was nearly no other trace of him to be found. The speculation ran rampant enough that at one point a photo of a boy in a school uniform was believed to surely be him, only to have that rumor quickly abandoned when the YearParty video dropped and NCity saw Shotaro and Sungchan for the first time. Soon after the video was released, some of the members took to the messaging app Bubble to ask fans their thoughts. Among their messages, Yangyang mentioned how he was excited for Sungchan to debut since he'd been waiting since they were trainees together for him to debut. This revelation, thanks to Yangyang, led to people recalling a VLive when Jaemin was in a practice room and what many assumed to be a trainee at the time didn't shut the door during the broadcast. Though NCTzens still do not have confirmation if it truly was Sungchan, many joked about how we'd had him under our noses all along and how Jaemin and he were already friends.
Though NCTzens were struggling to find traces of Sungchan and piecing together the bits of information they had received, finding Shotaro was relatively easier. Soon after he was announced, clips from his TikTok account surfaced, of him dancing. As more were found and revealed, it came out that not only was he a great dancer on TikTok just for fun, but he also attended the renowned dance school EXILE Professional Gym – otherwise known as EXPG – in Japan. Videos of him dancing with choreographers and classmates alike surfaced and NCTzens were able to see glimpses of his skills as a dancer. One particular video that's become quite popular among NCTzens finds him dancing to Megan Thee Stallion's "Ride or Die" in a yellow headband with bear ears, showcasing his adorable personality paired with his aggressive and impressive dancing. Perhaps the most exciting videos of Shotaro that were found happened to be his short cover of NCT 127's "Kick It," his dance to a mashup of "Cherry Bomb" and "Kick It," and him doing the Candy Challenge with his friends for Baekhyun's solo song "Candy." Because of these covers, many mentioned how it felt like he was destined to be a member of NCT and that it was a major accomplishment to go from being a fan doing covers on TikTok to debuting in the very same group.
Of course, with any addition of new members, we were anxious to see what skills Shotaro and Sungchan would bring to NCT and what they would sound like or look like dancing with NCT. Just within the past week with the official release of the Resonance Part 1 album have we been able to see Sungchan and Shotaro display their abilities, much to the applause of NCTzens. Sungchan came first with his appearance in the Track Video for "Misfit," a seemingly 90's-inspired track featuring almost all of NCT's rap-line. In the video, Sungchan comes in following the chanting chorus of "Misfit," rapping with a bright tone and strong camera presence, even adding a growl in the middle of his verse. This growl, along with his overall flow and tone, immediately captured NCTzens hearts. Tweets of praise and awe flooded online, mentioning how amazingly skilled he was not only on his own but to be able to hold his presence on tracks with some of NCT's strongest rappers. The praise continued as he made an appearance on the YouTube series Sun & Moon hosted by Haechan and Taeil, showing off his strength in a light-hearted push-up contest against Haechan. He quickly cemented himself into the hearts of NCTzens as a strong rapper and dear friend to the members alike.
Shotaro was just as quickly endeared to NCTzens as he showed off his adorable eye-smile on the WISH 2020 Live Event, quickly making his rounds on everyone's bias-wrecker lists. He also appeared next to Sungchan on the same episode of Sun & Moon, showing off his impressive dance skills to a background of Taeil beat-boxing. His sweet and innocent smile and demeanor had NCTzens falling for him every day. This all came to a head on the "Make a Wish" Countdown Live when NCTzens got to see him interacting with the other members and playing games with them. When the music video was released, everyone was immediately blown away by his dancing skills once again, especially as he received a fair amount of time as the center in the choreography. This amazement and praise continued as the "Make a Wish" unit had their first music show performance on M Countdown and he was truly able to showcase his dance and rap skills on stage unfiltered. NCTzens support and love for him are apparent as at the time of writing this, his M Countdown fancam is currently the most viewed out of the members of "Make a Wish" with 2.7 million views (and counting).
As NCTzens have gotten to know Sungchan and Shotaro over the past few weeks, it's become evident that they are debuting into an amazing group where they have been welcomed by the members and fans alike. Although we still have much more to learn about Sungchan and Shotaro, NCTzens have already shown them overwhelming love and support, and it is truly heartwarming to see them enjoy their debut era with the members and support of fans.