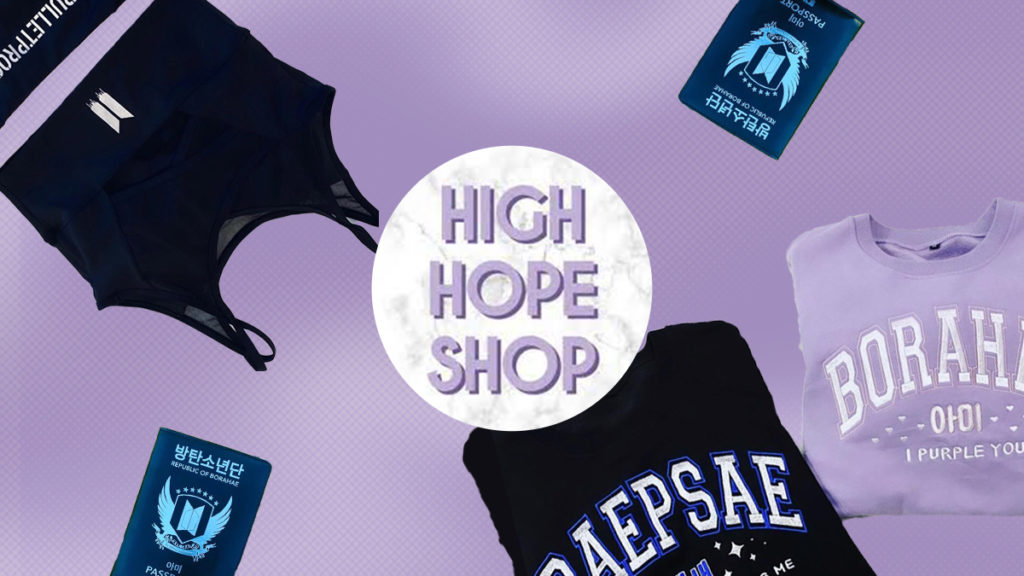 EnVi is back with another K-pop small business spotlight. For Black History Month, we are featuring Black-owned small business owners. This time, we spoke with Kara, the owner of High Hope Shop about her "by ARMY for ARMY" shop, selling BTS-inspired clothes and accessories. The Chicago-based store was founded by the 27-year old interface designer, graduate student, and "full-time ARMY" in 2019.
From 2 Cool 4 Skool to High Hope Shop
Kara became a BTS fan in 2013. "I was constantly bopping to "I Like You", "Bulletproof Pt. 2," and "No More Dream" from their first single album 2 Cool 4 Skool," Kara told EnVi.
Kara started High Hope Shop in 2019, after previously designing and producing products for herself and friends. She explained, "I opened HHS for other fellow ARMYS who want to represent BTS in the same ways I do." Expanding on this, Kara said, "I am inspired by BTS and the desire to represent them in various practical ways, focusing on feeling comfortable yet style-ish, and not too "loud"".
Bangtan, Bonnets and Blankets
Nowadays, High Hope Shop has a variety of products, such as sweatshirts, workout gear, leisurewear, homewear, and handbags. It is hard for Kara to pick her favorite High Hope Shop items, however, if she had to choose, she would say the Bangtan Passport Kit, Mi Casa Hoodie Blanket, and the Bangtan Bonnet. "I constantly use these products on a daily basis or when I'm home or out and about," Kara explained.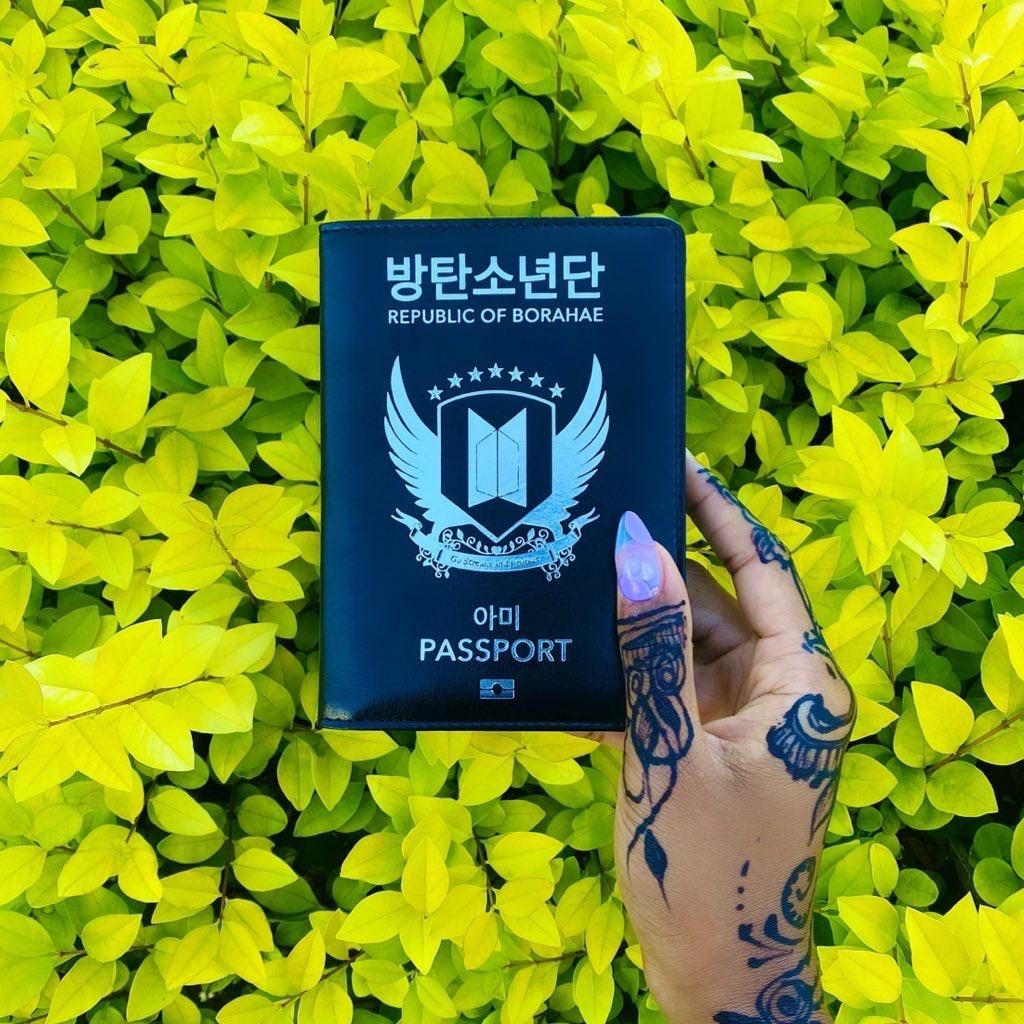 Speaking about the Bangtan Bonnet, Kara revealed the product was inspired by her losing her bonnet and thinking, "I wouldn't lose my bonnet if BTS was on it." "I took this opportunity to represent BTS in a cute but practical way," she said, "and focused on the bonnet structure, to not have it fall off my head while rolling around in my sleep." The bonnet provided a solution to her problem. Kara shared, "I have not lost a bonnet since!"
From Idea to Product
In terms of the creative process, ideas can take shape in different ways. "I honestly don't have a particular way I come up with product ideas," Kara told EnVi. When ideas pop into Kara's head, Kara might decide "this should definitely exist, I'd use it." The High Hope Shop founder then sketches one to three versions of the design, and sees if she can get it manufactured.
"The jump from idea to final product heavily depends on manufacturing and whether the idea/design can be made or not," said Kara. Some ideas or designs cannot be realized because of manufacturing issues, or it can take time to find a manufacturer. "With the Bangtan Chain Set, several different manufacturing companies said it was not possible," Kara explained. "After a few months and a lot of emailing with different manufacturers, I finally received a yes, which was exciting!" From there, she was able to choose materials, design placement, and get a sample to make sure the product met her expectations.
The manufacturing process tends to be the most challenging aspect of running High Hope Shop. "Aside from design production limitations, there are "minimum order quantity" limitations," said Kara, explaining how shops must order a minimum amount of products from manufacturers, when producing custom products. "Just finding the right manufacturer is all around difficult," she added.
A Rewarding Experience
Overall, going from fan to business owner has been a fulfilling experience. "Being a black fan-turned-business-owner is very rewarding and special to me," Kara told EnVi. "There are not many Black ARMY shop owners/creators, despite making up a large chunk of the fan base," she expanded, "so being able to represent and provide products like the Bangtan Bonnet is emotionally rewarding."
The High Hope Shop owner is also encouraged by support from fellow fans. "The biggest highlight are the sweet messages and photos sent to me by fellow ARMYS," Kara shared. "It truly warms my heart to see other ARMYS comfy, confident, and fashionably, representing BTS," she said.
In terms of advice for other small business owners, Kara would say perseverance is key.
"If you have an idea that you are passionate about, go for it. If it fails, try again," she told EnVi, using the Bangtan Bonnet as an example. "The Bangtan Bonnet flopped 3 times before it took off," she revealed, "and it is now my most successful product that is constantly requested for a restock."
Looking to the future of High Hope Shop, plans are not set in stone. "No specific goals," she shared, "just releasing more products I believe should exist."
We would like to thank Kara for speaking to us! If you are interested in finding out more about High Hope Shop, you can visit their website or Instagram page.
You can check out more of our Small Business Spotlights here.