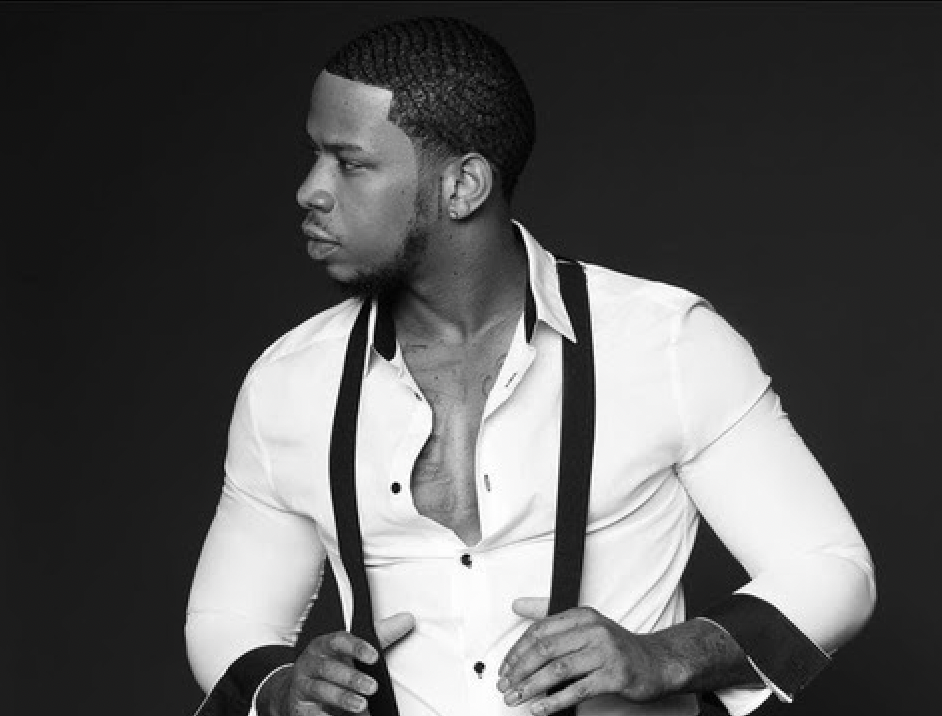 In the social media age it seems like stars are made overnight. TikTokers, YouTubers and streamers can all have their lives changed with just the click of a button and soon enough, they're everywhere: on TV, in magazines, and getting lead roles in feature films. But for most of us, success doesn't come easy or quick. It takes patience, preservation, and a lot of luck. The journey to success is winding and oftentimes lonely, so when it does come, it tastes all the more sweet to those it happens to. For Wilbert "Vedo" McCoy, his years of grinding as a singer-songwriter and performer have finally paid off after he landed his first placement on the Billboard Hot 100.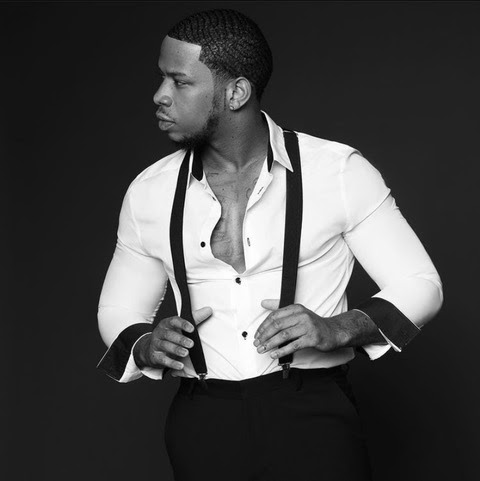 Church Beginnings
Growing up in the suburbs of Detroit, Vedo knew he wanted to make people feel something since he was 12 years old. Coming from a musical family, he found his dreams early on with the realization of how powerful his voice could be. 
"My mom made me do my first solo at church and I was so nervous, but everyone welcomed me with open arms," Vedo told EnVi. "I realized that when I sing, I could touch people and that made me feel good."
From then on he decided that making music and touching the lives of others was what he'd dedicate his life to. During his adolescence, Vedo went through what he describes as a "self discovery" period. He credits his mom and long church choir rehearsals for grounding him and preparing him for all the hard work that goes on behind the scenes. 
He began experimenting with his songwriting and producing skills by creating remakes of popular hits and uploading them to YouTube. He covered a wide range of artists—Whitney Houston, Adele, Hall and Oates—to showcase his versatility. He aimed to set himself apart from his peers who were just making song covers, by deconstructing the songs and remaking them his way.
"I didn't see anyone who was changing the song and making it into a new song. I wanted to do something different that people would gravitate to," Vedo explained. "You can listen to your favorite song and then my record comes on right after and it's almost like listening to a different song."
The Voice
At 19, Vedo landed what he thought was his big break when he made it through blind auditions for popular singing competition show, The Voice. Vedo sang in front of the producers and "blew them away." From there he was whisked away to Los Angeles to participate in the televised auditions in front of judges Blake Shelton, Usher, Shakira and Adam Levine. After singing his own rendition of Justin Bieber's "Baby," Usher picked Vedo to join his team where he battled week after week, performing for millions of viewers before being eliminated in the Top 12.
He still treasures the experiences, relationships, and lessons he took away from The Voice to this day. 
"The biggest lesson I learned though is to trust myself. I'd get on stage and just think too much about what I'm doing and I would eventually mess up," Vedo said, crediting Usher for helping him correct the habit. It's now a motto he applies not only to performing but to all aspects of his everyday life as well.
Forging His Own Path
Utilizing his newfound experience and confidence, Vedo continued to make the right moves for himself. He founded his own label, New Wave Music Group, and signed himself as their first artist to have complete control over his own career and revenue. Though being an independent artist isn't easy, Vedo preferred it over signing to a major music label—especially after seeing his friends sign deals with labels who would take all their money. 
While releasing his projects independently, Vedo also started to capitalize on his songwriting skills by writing for other artists, penning hits for the likes of Usher, Justin Bieber, Ella Mai and Chris Brown. He considered writing for others a way to challenge himself and his creativity, which is exactly what happened when his colleague asked him if he would consider writing K-pop.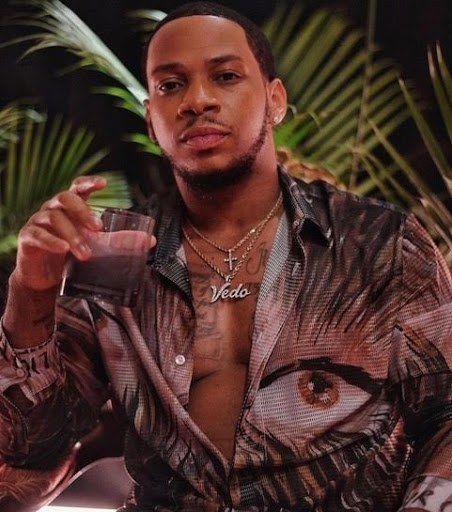 Completely unfamiliar with the K-pop world, but down to do something new, Vedo was ready to take his skills to the East and started writing for artists from SM Entertainment. His first placement was fan favorite "Going Crazy" for EXO  from their 2017 album "The War" which he wrote from home.
After that, Vedos relationship with K-pop (and Mando-pop) continued with a string of back to back hits. He took trips to Korea to participate in song camps where he wrote some of the most popular songs for internationally successful groups like NCT 127, SHINee, WayV and more.
What I learned with K-pop is you just gotta deliver. When they call and want something, you gotta deliver and if you don't get it right the first time just do it again, do it again, do it again. It took us two months to perfect 'Regular,'" Vedo said.
Sweet Success
In late 2019, Vedo released his fourth LP "For You," an album inspired by both his own  experiences and of those around him recounting tales of relationships, intimacy, and growth. Aptly named, Vedo wanted listeners to feel like the album was made for them. "I guarantee there's a song on there that [anyone] can relate to someway, somehow."
Soon after the album's release, COVID-19 put the world on pause. Although it was damaging for many artists, it worked out for Vedo in mysterious ways.
"[COVID is] so horrible for a lot of people. For me, I wasn't touring to begin with…so what quarantine did for me was cause my streams to go up 300%." Since most people were stuck at home they were discovering new music artists and it just happened to collide with Vedo's new release creating an influx of new listeners. At the same time TikTok was becoming the new foolproof method of sharing music, by creating viral challenges set to certain songs. 

That perfect storm of visibility made Vedos new single "You Got It" off his album go viral. After a TikTok user created a dance to the pre-chorus of the song it took off and became a trend. Currently sitting at 9.4M uses on the app, the "Boss Up" challenge was one of the most popular of 2020.
"It was one of those things that I never would've expected to happen," Vedo said smiling wide. "People got so creative with it, it blew me away, I loved it."
Soon enough Vedo was becoming a household name, with "You Got It" racking up views and streams by the millions. 25M YouTube views and 125M Spotify streams later Vedo still can't believe it, saying, "those are accolades that one could only dream of." 
Better yet, on September 21st, 2020, "You Got It" officially entered the Billboard Hot 100 at #95 marking his first entry on the chart. Additionally the song was named one of the best songs of 2020 by the New York Times and was certified gold by the RIAA (Recording Industry Association of America).
"It hit different when it's your song as an artist, I can truly say it's a different feeling. I didn't cry because I was just so excited but when it set in I was just thanking God. All those long nights and everything that I did to get here was worth it just for that one moment."
View this post on Instagram
Never Give Up
Despite his recent success, Vedo appreciates the journey that it took to him there, comforted by the fact that he never gave up. "The moment you feel like giving up is usually the moment you're about to blow up and you're gonna skyrocket," Vedo expressed. "It's all about being persistent and staying down."
Remaining humble, Vedo wants to show the world his sincerity and continue to touch people with his gift. He continues to put out remakes and is working on a new album to be released soon. 
When asked what he wanted people to know about him most, he answered, "everything I do is with love. I'm a genuine person who loves music and loves people and am very passionate about the things I sing about. I want people to know it's all love."
Check out our interview with Vedos frequent collaborator and friend, producer Mike Daley here!