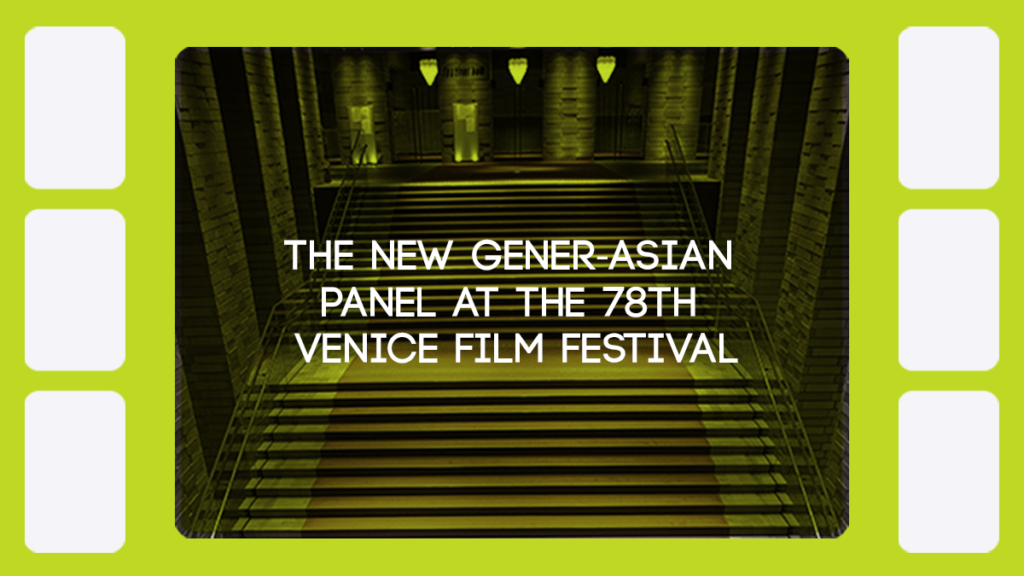 The 78th annual Venice International Film Festival (La Biennale de Venezia) wrapped up on Saturday, September 11, 2021, after a week of celebrating and honoring cinema from all over the world. This year the Asian representation at the festival was especially prominent with director Bong Joon Ho appointed as President of the jury. The award-winning director made history as the first South Korean filmmaker with the position of head juror. Highly acclaimed Chinese-born director, Chloé Zhao also served alongside him on the panel. 
View this post on Instagram
It comes as no surprise that the two directors were amongst this year's panel. Both directors had previously won historically breaking awards for Asians —with Bong sweeping the 92nd Academy Awards and Zhao notably becoming the first woman of color to win the Academy Award for best director. In addition, last year Zhao's film Nomadland not only premiered at the Venice Film Festival, but it also received the Golden Lion, the highest honor. 
View this post on Instagram
Alberto Barbera, this year's festival director explained that selecting Bong Joon Ho represented the global outlook of the festival. "The decision to entrust the Jury to a Korean filmmaker, for the first time in the festival's history, is also confirmation that the Venetian event embraces the cinema of the entire world, and that directors from every country know they can consider Venice their second home." With a stronger Asian presence in distinguished positions in the arts, we hope this continues to open doors for more Asian representation in all forms of media. 
Check out the full list of winners from this year's lineup below!
In Competition
Golden Lion for Best Film: L'événement (Happening), directed by Audrey Diwan 
View this post on Instagram
Silver Lion, Grand Jury Prize: È Stata La Mano di Dio (The Hand of God), directed by Pablo Sorrentino 
Silver Lion for Best Director: Jane Campion (The Power of the Dog)
Coppa Volpi for Best Actor: John Arcilla (On the Job: The Missing 8) 
Coppa Volpi for Best Actress: Penélope Cruz (Madres Paralelas)
Golden Osella for Best Screenplay: Maggie Gyllenhaal (The Lost Daughter)
Marcella Mastoianni for Best Emerging Actor: Filippo Scotti (The Hand of God)
Special Jury Prize: Michelangelo Frammartino (Il buco) 
Orizzonti
Orizzonti Best Film: Piligrimai, directed by Laurynas Bareisa 
Orizzonti Best Director: Eric Gravel (À Plein Temps)
Orizzonti Best Actor: Piseth Chhun (Bodeng Sar) 
Orizzonti Best Actress: Laure Calamy (À Plein Temps) 
Orizzonti Best Screenplay: Cenzorka, directed by Peter Kerekes 
Orizzonti Best Short Film: Los Huesos, directed by Cristóbel León and Joaquín Cociña
Special Orizzonti Jury Prize: El Gran Movimiento, directed by Kiro Russo 
Venice VR Expanded
Grand Jury Prize Best VR Work: Goliath: Playing with Reality, by Barry Gene Murphy and May Abdalla 
Best VR Experience for Interactive Content: Le Bal de Paris de Blanca Li by Blanca Li 
Best VR Story: End of Night by David Adler 
Lion of the Future, for Debut Films: Imaculat, directed by George Chiper-Lillemark and Monica Stan 
Golden Lion Lifetime Achievement: Roberto Benigni and Jamie Lee Curtis 
Congratulations to all the winners of the 2021 Venice International Film Festival! 
Want more film festival-related content? Check out Mouse's screening at Series Mania 2021 here.
Thumbnail courtesy of Jenessa.