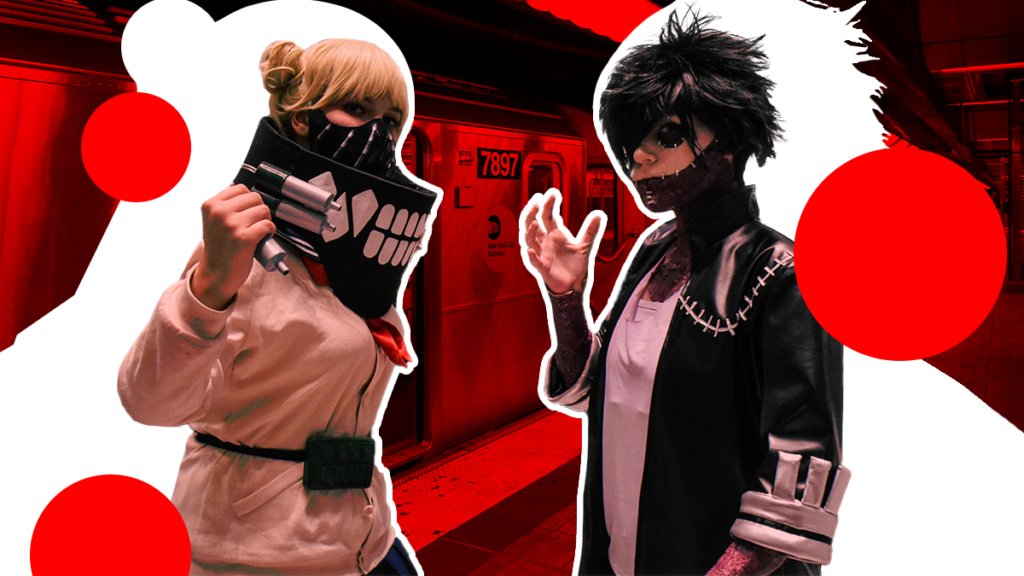 New York's largest anime convention — Anime NYC — is opening its doors for another year at the Javits Center from November 17–19. Prior to its debut in 2017, many New York anime fans attended events like Sakura Matsuri or hosted small meetups. Anime NYC was the answer to the large demand for an anime convention in New York City. Inaugurated in 2017 by LeftField Media, the convention has grown exponentially. Hosting over 55,000 convention-goerss in 2022, Anime NYC has since become a hotspot for celebrations of anime and Japanese culture. Anime NYC, like many conventions, can be quite overwhelming for any first-timers. EnVi has you covered with this ultimate Anime NYC convention survival guide!
Planning for Anime NYC
As an attendee, planning for a convention as large as Anime NYC is just as important as attending the convention itself. Planning includes purchasing badges, figuring out transportation, and more. If attendees are coming from outside of the state — or even outside of the city — travel and accommodations should be planned as early as five months prior to the show.
Purchasing Badges
To purchase tickets for the convention, fans can either purchase directly from Anime NYC's website or from Lyte. However, many large conventions will have strict deadlines that require fans to purchase badges before a certain date to ensure their badges are shipped in time. While the deadline for shipped badges passed on November 7, fans still can pick up their badges from will call or partner locations. The locations include Kinokuniya and the Downtown, Grand Central, and Times Square locations of Midtown Comics.
Transportation
After securing a badge, figuring out transportation. New Yorkers (specifically in New York City) can access the Javits Center through the MTA. It is easiest to commute to Times Square 42nd St and then transfer to the 7 train. This takes patrons very close to the convention center. On the weekend, however, the 7 train will not run to 34th-St Hudson Yards. As an alternative, travelers can take the M34-SBS or walk to the Javits Center. It is important to note, however, that safety during transit is incredibly important and prop weapons should be sheathed or hidden as much as possible while commuting.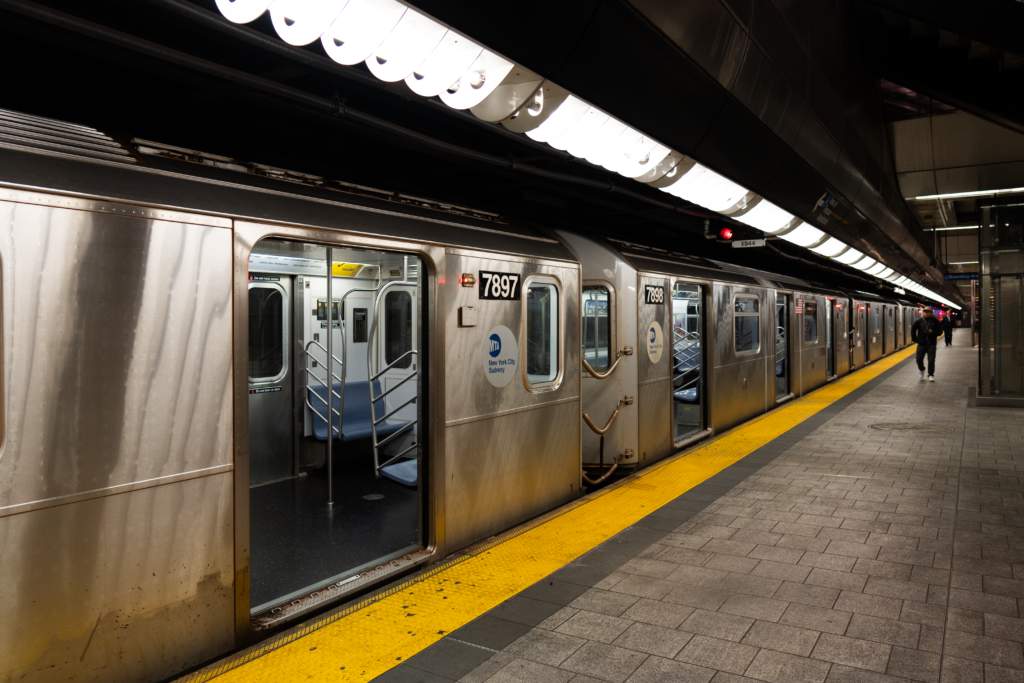 Bags should be prepared prior to the convention. Carrying items like portable chargers, masks, hand sanitizer, cash, and foldable or electric hand fans are essential. Additionally, because outside food and drink are not permitted inside Anime NYC, eating a balanced morning meal can greatly help offset food costs during the show.
Convention Etiquette
Whether you are new to conventions or have gone to conventions for years, following convention etiquette ensures a safe and positive experience for everyone. Respect is of utmost importance in a convention, not only for yourself but for others around you.
Respect Convention Staff
Convention staff are there to aid convention-goerss who need support or have a question. Always kindly approach team members.
Do Not Touch Others Without Consent
Before touching, ask. While it may be exciting to see a cosplayer dressed as a character you may like, it is important to understand that cosplay is not consent. Ask before you attempt to hug or touch another person.
Do Not Lean on Tables in the Artist Alley or Booths
Standing can get tiring at the convention, however leaning on tables in the Artist Alley or on the show floor can damage merchandise or art. The best practice is to keep at least 3–4 inches of distance between yourself and the table before purchasing any items.
Want a Picture? Ask!
Whether they are a guest, cosplayer, or content creator that you like, it is key to always ask before snapping a picture of someone or posting it. To ensure you respect boundaries, it is always best to kindly grab the attention of the person you want a picture of and ask. If they say no, respect that they said no.
Be Mindful of Surroundings
Conventions are a shared space, so being mindful of your surroundings will help keep yourself and others safe. If an area is crowded, you should not swing items, props, or make extremely big movements (i.e. martial arts). You could unintentionally hit someone!
Panels and the Show Floor: Navigation Made Easy
The Javits Center is quite big and can be tough to navigate for a first-time attendee. Conventions like Anime NYC can have upward of 50,000 attendees, which makes it even more necessary to stay aware. The Javits Center, in particular, has changed quite a bit since its expansion in the last few years. 
First, when entering any space, it is important to plan and survey the layout of the show floor. It is possible that phone signals may drop during the convention as well. This may lead to difficulties in navigation. However, by utilizing the official maps provided by the convention and staff, Artist Alleys, food courts, and booths are easier to find. To make navigation smoother, plan which panels, cosplay meetups, and signings you want to attend accordingly. Anime NYC has published the official schedule for all events on their website as well as official convention hours.
Photographers and Cosplayers
Going to a convention for the first time as a photographer or cosplayer can be exciting. It is key for first-time photographers to plan their days in advance to prevent being overwhelmed by the scale of Anime NYC.
Photographers like Stefanie Candelario prepare weeks ahead of multi-day conventions. She is best known for her full-body photos of cosplayers at conventions across the northeast. EnVi got the chance to chat with the veteran photographer on Zoom. During this call, she delved into why it is important for new photographers to be intentional about the type of pictures they take. "It's always important to know what your limit is… because you don't want to have to overexert yourself," she said. 
For many beginner photographers, the best course of action is to experiment, explore, and give yourself grace when you don't get all the photos you want. What makes cosplay photography so different from other genres like concerts, weddings, or studios is that "you're actually face-to-face — close with the person right next to you." Candelario explains that Anime NYC, specifically, is very crowded, so being able to navigate these spaces poses a challenge for cosplay photographers.
Cosplayers, on the other hand, face different hurdles and experiences than their photographer counterparts. EnVi talked to cosplay content creator Rodney "RJ" Hooks about his experiences within the cosplay community over Zoom. His cosplay journey started in 2020 when people were stuck in their homes during the start of the pandemic. Since his entry into the community, he continues to display his prowess as a multi-faceted artist both online and offline.  
Though he himself is new to the convention scene as a whole, Hooks provided key insights on conventions and Anime NYC. "A big one for me was over-stimulation… I think it's something that we all forget about," he said. Conventions can be an overwhelming experience, especially for a beginner cosplayer. Cosplaying in your room is quite different from attending a convention with thousands of people. Easing into it by going out to a friend's house or wearing a cosplay in public can certainly familiarize beginner cosplayers to become familiar with wearing their cosplays outside. 
Spending time in cosplays, testing, and preparing can set a cosplayer up for success during a convention. In the same vein, you may want to look for comfortability over accuracy. Convention days are often hours long and can be very taxing on the body. While Hooks recommended going to more local conventions before a bigger one, many of these tips can help a beginner survive their first day.
Hooks then went into detail about boundaries and delved into the many ways cosplayers can set boundaries for themselves throughout the day. "It's very important to remind yourself that you are there for yourself and you're not there for other people — you wanna remind yourself that your safety and health come first." Focusing on the well-being of a convention-goer, he mentioned the importance of communicating these boundaries to other convention-goerss and upholding respect for yourself — as well as others — during the day.
Post Convention Best Practices
After a convention, it is key to take care of your well-being. Conventions are busy places where you can contract illnesses, get injured, or experience extreme fatigue through the busy day. Take the time to decompress, unpack, and rest. This is the time to recharge and catch your bearings.
With any convention, health and wellbeing come first. With these tools, a first-time convention-goer can set themselves up for success before, during, and after the convention. 
Want to read more coverage on art and anime? Read our coverage of Gen Z Artists to Watch here!