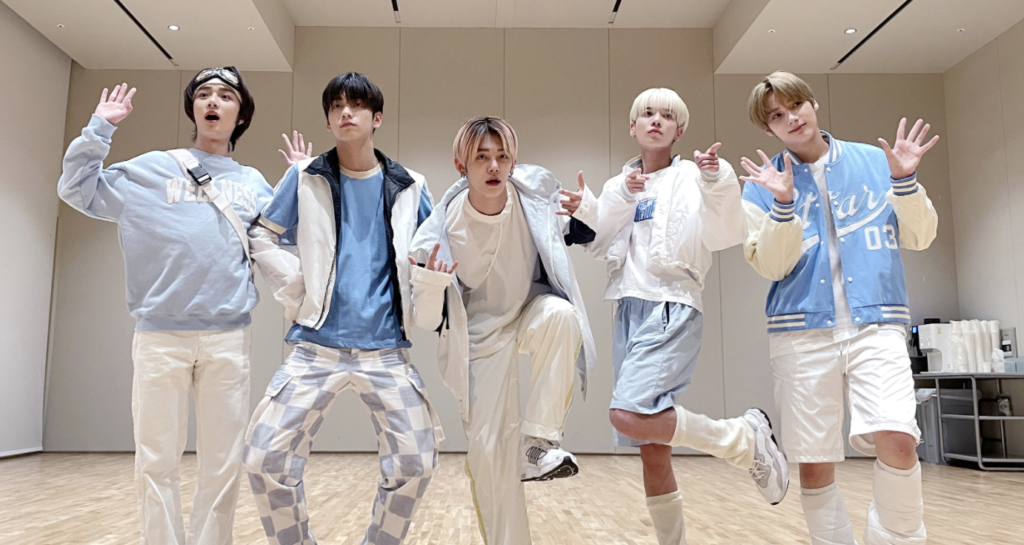 By Andreea | @yangsbff

On May 11 at 12 AM KST, the concept trailer for TXT's upcoming album, The Chaos Chapter: FREEZE, dropped – and it was far from boring. Just like the other videos from TXT's cinematic universe, the concept trailer amazed viewers with its storyline, cinematography, and special effects. 
TXT's comeback was announced on April 30, with a short clip showing the transformation of the group's logo. The promotion kicked off with a hashtag event where fans expressed their love for the group in creative ways.
The Chaos Chapter: FREEZE
(https://t.co/XrHPVBw6Fw)
#TOMORROW_X_TOGETHER #투모로우바이투게더 #TXT #TheChaosChapter #TXT_FREEZE pic.twitter.com/f6Jzd1TSHl

— BIGHIT MUSIC (@BIGHIT_MUSIC) April 29, 2021
In the Heart of MOAS~?✨❄️❄️

Shhh.. They're sleeping~?❄️?#HEART_OF_MOA #TOMORROW_X_TOGETHER #TXT #TXT_FREEZE #txtfanart #FANART @TXT_bighit @TXT_members pic.twitter.com/m5WMZub0jU

— ✨ Panpan❆⁷ ✨ 4°C (@ruwannyam) May 6, 2021
The Chaos Chapter: FREEZE, surpassed 520,000 preorders in just six days. In comparison, it took their best-selling mini album Minisode1: Blue Hour two weeks to reach 300,000 preorders. 
"Fight, flight or FREEZE" 
Shot in Times Square Mall, one of the biggest shopping malls in Seoul, many MOA agree the concept trailer resembles an action movie – fans were left flabbergasted at its creativity and TXT's athleticism.
kpop reddit losing their mind over txt trailer hehehehe pic.twitter.com/QatqZV6iaf

— julia⁷ ❆ (@txtvirgo) May 10, 2021
The concept trailer is a blend of action-packed narrative and powerful dance formations, complete with awe-inspiring stunts. Honing in on the album's theme, "freeze," the trailer utilizes special effects to create snow and ice, creating a wintery aesthetic. The trailer also teases a complex good-versus-evil storyline with TXT boys poised at the centre as its heroes. 
Other upcoming releases
On May 7, it was officially announced TXT is part of the lineup for the OST of the K-drama Doom At Your Service. MOA were ahead of the announcement, and discovered this in advance. They also found similarities between the drama and TXT's title tracks. This is the group's second OST track – last year, TXT released "Your Light," the theme song for the K-drama Live On.
The first version of TXT's concept photos, "WORLD," will be released on May 16. Don't forget to check out The Chaos Chapter: FREEZE on May 31!
 Curious about other upcoming comebacks? Read about æspa's comeback teasers here!
Thumbnail courtesy of Big Hit Entertainment.