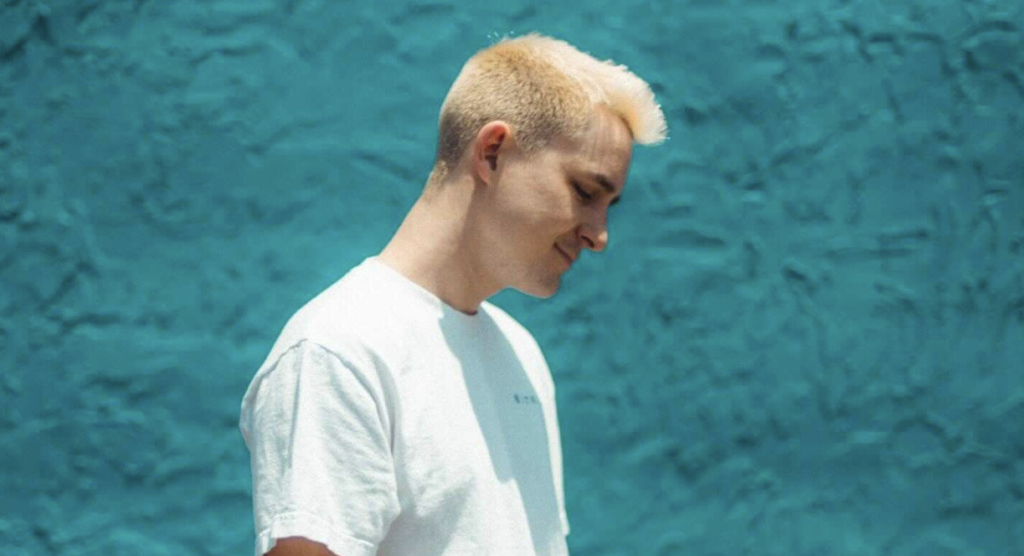 By Heather | @jaehyuniepot 
Up and coming singer-songwriter, vaultboy debuted his highly anticipated TikTok viral song, "everything sucks," on May 21. Vaultboy, is a rising musician based in Jacksonville, Florida who has cracked the code in utilizing apps like TikTok to springboard his career as an artist. 
From the Bedroom to the Studio
The upbeat debut track came to be in January 2021 when he was completing a month-long songwriting challenge on TikTok. Each day, he released a short thirty-second snippet of a newly written song inspired by a range of topics. It not only showcased his genius writing skills, but his versatility as an artist as he spanned a number of genres.
By understanding his audience and current trends on the app, the song byte of "everything sucks" blew up on TikTok with over 109,000 videos using the catchy sound. His music not only accumulated 719,000 followers on TikTok, but created an artistic community with a love for his relatable lyrics. 
Vaultboy has proven it's possible to convert a following on TikTok to an audience for music. By consistently sharing original content, he's allowed fans to understand him as an artist, and funneled his audience across other platforms. "everything sucks" garnered over 100,000 plays on music streaming apps within the first 24 hours of its release. The vibrant 8-bit animated music video by Rozu Creative—that follows vaultboy sitting in an empty room—has raked over 171,000 views since its release.
Not His First Rodeo
Although this is only his debut single, vaultboy has been involved in the music industry for quite some time now. In high school, he first dabbled in music by trying different sounds and live-streaming himself singing. By 2020, he migrated to TikTok and began to grow his connections finding like-minded creatives. Most recently he participated in co-writing Eric Nam's and Sarah Barrios' dreamy single, "Have We Met Before?"
Through numerous credits and experience, his work eventually paved the way for him to work with gnash, a songwriter who also shares a similar style in music. Together, vaultboy and gnash set off to complete the production for his debut single "everything sucks." 
Why does "everything suck"? 
Even though "everything sucks" vaultboy hopes his audience will be uplifted listening to his track. The song can be viewed as a conversation where the singer reassures the listener that they're genuinely fine despite the mundane yet relatable inconveniences and obstacles that one encounters. The virality of the track may stem from its despondent lyrics that contrast greatly to the cheerful pop melody. The strong desire for better days in the chorus is reminiscent of being stuck indoors for more than a year due to the COVID-19 pandemic. 
Through his lyrics, vaultboy shows a deep understanding of how to connect with his audience by deflecting negativity using humor, which many can relate to. The song spurred TikTok users to get creative with fan remakes, animations, or just capturing their bad days. It allows listeners to feel as if the song was written about them. An interesting part of the song is the seamless loop from the ending's "just kidding" to the beginning 'sigh' that automatically plays as the song restarts. Despite being a short song, the undetectable loop allows one to get lost in the music by having it on repeat. 
"everything sucks" teaches listeners that everything can suck, but those moments are fleeting. Just as vaultboy expresses in his song—only focusing on unpleasantries causes people to lose sight of what can make things okay. It's what is done next that shapes progress to days that truly don't suck.  
"everything sucks" is now available to stream across all music platforms. 
Check out fellow song-writer Sarah Barrios' song with Eric Nam covered here! 
Thumbnail Courtesy of Cody Pulliam