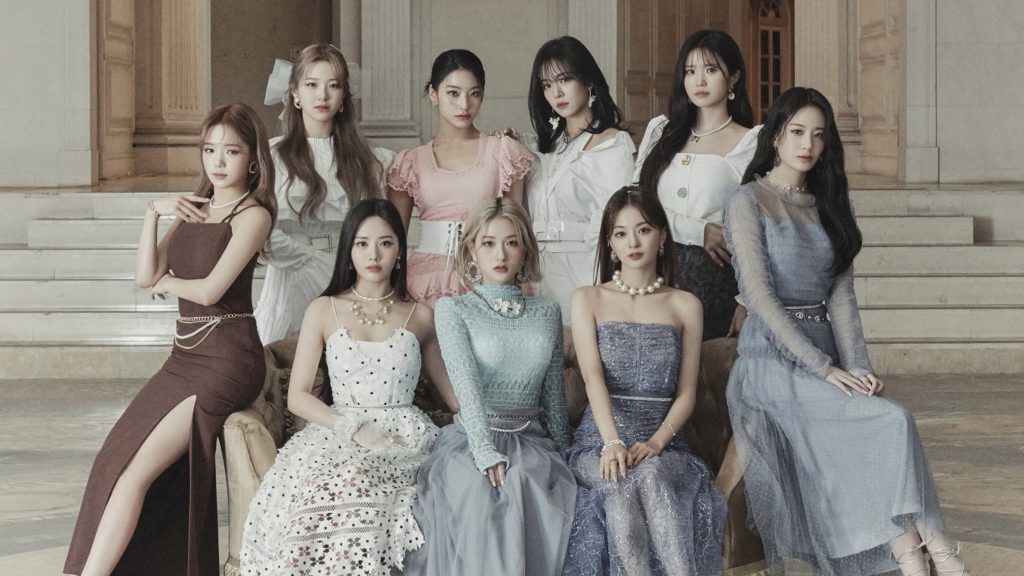 Four months after releasing their single track "Talk & Talk," Fromis_9 is back with their fourth mini-album Midnight Guest. On January 4, 6 PM KST, the music video for the title track"DM" was released on YouTube.
DM
Having a funky bassline with a City Pop tone, Fromis_9 showed their groovy dance skills with their track "DM." "DM" is a song about being excited and wanting to eagerly see and meet that special someone. You visualize this special someone as bright city lights which make your heart race.
The music video presents a colorful uplifting vibe as the members are seen in different stage settings like a bedroom, a table filled with deserts, a playground, a photo booth, and a crosswalk with a street sign called "Flover Rd" dedicated to their fandom.
The members presented their charming vocals as they showed a combination of low and high notes. They had also presented tense visuals that made the music video have a glamorous charismatic look.
At the end of the music video, the girls are seen dancing in full white outfits while confetti is flying around the room.
Midnight Guest
Their fourth mini-album Midnight Guest consists of five new songs as the girls show different types of styles for them. As "DM" shows a cute concept of themselves, "Escape Room" is quite the opposite. Instead, they show a sexy elegant concept. In the showcase, for "Escape Room" they dressed in suits.
Midnight Guest has currently sold 50,000 copies on Hanteo on the first day, making it a new set record from fromis_9's highest first-week sales. The album is currently ranked number one on Hanteo Daily Album Chart. As they start their promotions for "DM", they promised their fans they will perform in pajamas or hanboks if they win first place on any music broadcast.
"Love is Around" and "0g" have a Ballad like concept whereas "Hush Hush" has more of a funk-pop concept similar to "DM." Similar to the girls having different styles and concepts, the album has two different versions. The concepts are Before Midnight and After Midnight.
Outpour of Love
Fans were eager to show their reactions on Twitter for Fromis_9's comeback Midnight Guest.
You can listen to Fromis_9's comeback Midnight Guest on both Spotify & Apple Music.
Looking for the latest comeback? Check out Mamamoo's Whee In's comeback Whee here.