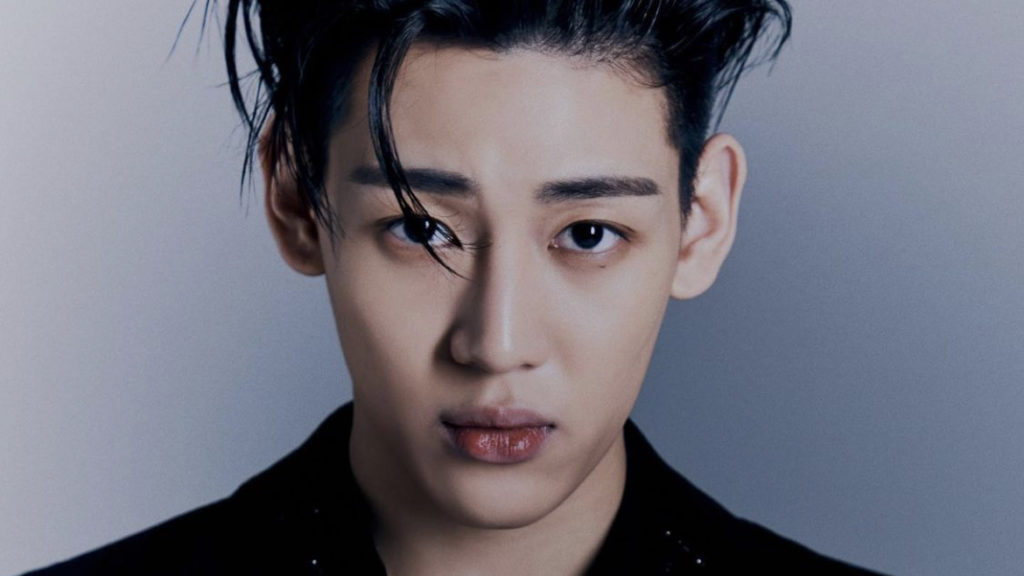 By Veronica E. | @minionyuta_ & Heather | @jaehyuniepot 
May 2nd is Kunpimook Bhuwakul's birthday, or known professionally as BamBam of GOT7. This year's celebration is extra special as it is the Year of the Ox, the birth year of 1997 idols. Since debuting in 2014, fans have grown to love BamBam's charming and laid back demeanor. To show their appreciation this year, Ahgases have already started a hashtag, #OurPreciousBamBamDay. Jumping on board the appreciation train, here are 24 reasons we've fallen in love with BamBam over the past 7 years! 
1.  AHGASE'S BESTFRIEND: One thing Bambam and Ahgase have in common, is how much of a fan they are of each other. There's never a day where Bam isn't interacting with Ahgases, whether that is by sending memes on twitter or through his heartwarming Vlive's. He's always sure to let Ahgases know how much fun he has with them. 
2.  MULTIFACETED CREATIVE: Whether he's dancing, rapping, or producing songs, Bam has shown just how much he's grown and improved as an artist throughout the years. He's even mastered the art of video production, creating the lyric video for GOT7's "You Are," and the beautiful film "Feel It, See It." With the heart of a poet, BamBam has a way of capturing beauty, luring us all into his way of storytelling. 
3. DABDAB: The dab is a dance move that was popularized in 2015, and since then, BamBam has not stopped using the move every chance he gets. His obsession with the dab over the years has grown into a meme for Ahgases. He's led fans to collectively dab at concerts and even jokingly announced his birthday would officially be Dab day, so mark your calendars! 
When #BAMBAM was leading the audience and then dabbed. I miss yesterday. #GOT7  #GOT7inOakland #갓새븐 #GOT7WORLDTOUR  #GOT7WORLDTOUR2019 #GOT7_ECLIPSE #GOT7_KEEPSPINNING  #GOT7_SPINNINGTOP pic.twitter.com/c2U3bu4EHu

— Helen Chiu l ONEUS MMT GO (@hchiu13) July 11, 2019
4. RAPPER/PRODUCER: BamBam's personality and identity is reflected in every aspect of his work, his musical color is one of youthfulness and lighthearted pleasure with a hint of suave. His solo song "Party," represents the youthful and pleasures in life, about letting go of all worries and just having a good time. His versatility is felt with the tracks he's written for the group, songs like "The Reason," illustrates the beautiful vocals of the members along with the sensual melodies, with "Believe," Bam made everyone believe in better days and showcased his ability to produce feel-good songs that gives you the chance to believe in love again. 
5. MR YOUNG AND RICH – FASHIONISTA: Bam's unique fashion sense turns heads, and all eyes are on him when he walks through the door. No matter where he is, whether that is at the airport or walking down the red carpet, he ensures that he's always looking grand. 
6. THE CAUSE OF JB'S STRESS: Everybody knows just how much BamBam teases his members, but the one person he loves to tease the most is his leader, Jaebeom. Not a day goes by where BamBam isn't clowning JB on twitter, with Ahgases and Jackson joining in on the fun. 
@JAYBDEF___
you big~ i know
but where is the CUT!!!!!!!!???

— BamBam (@BamBam1A) April 14, 2021
7. BUSINESS MAN: In 2017, BamBam and his mother opened a cafe and restaurant chain called B'Chill, based in Thailand. Since venturing into the food industry they've been met with great success, proving BamBam's capabilities are beyond just being an idol. 
8. SKRRT SKRRT: Not sure when it began, but this catchphrase has haunted fans since he's found a liking for it. There is no end to how many times BamBam can insert "skrrt skrrt" into a sentence. Whether that be an interview, an acceptance speech, a song, or just a casual conversation between members, there is sure to be a "skrrt skrrt" stated somewhere in between. 
9. KING OF CFs: BamBam's popularity in Thailand is unmatched so it's no surprise he's received so many calls from companies to endorse them. From The Sims to a campaign with BLACKPINK's Lisa for AIS, Thailand's largest telecommunication company, he spans all types of CFs. His most famous commercial (and the one GOT7 will never let him live down) is for CP's Chicken Sausage. 
10. CAT LADY: In competition with JB for the title of GOT7's resident cat lady, BamBam is the proud father of 4 cats named: Cupcake, Latte, Pudding, and King. His love and luxurious treatment towards his pets are so apparent that fans and Jinyoung have even enviously wished they could've been born as BamBam's cats. 
Q. Living as JB's/Bambam's/Mark's/ Youngjae's/Yugyeom's pet?
JY: Live as Mark's puppy! Ah no! Living as Bambam's cat! BB lives luxuriously. Since he is always living the celeb life, it'll probably be more comfortable if he's next to me#GOT7 @GOT7Official #Jinyoung @BamBam1A ? pic.twitter.com/ubaHdQlGRE

— 미드썸머 (@midsummer922) April 6, 2021
11. MAMA'S BOY: BamBam's relationship with his mom is a fan favorite- especially since we can credit her for being the catalyst for BamBam's idol journey. She once took him to Rain's concert in Thailand which inspired him to pursue dancing, eventually leading him to debut in GOT7 years later.
12. BAMBAM MONEY CITY PRANK: If there's one thing BamBam will do, is pull pranks on everyone within his vicinity. Ahgases know all too well just how much of a trickster Bam is, yet they still fall for his tricks. The April Fool's prank he pulled on them last month is one for the history books. 
13. PHILANTHROPIST: BamBam is always finding ways to give back to his community. He encourages fans to donate and volunteer to those in need. We've seen him partner up with UNICEF in their campaign to end abuse against children. That same year he also donated 100,000 Baht for flood victims in Thailand, which is notable as that can be an annual income there. 
14. 97LINE BFFL: BamBam and Yugyeom are the iconic maknae duo of GOT7. As much as they enjoy antagonizing the older members, their friendship goes beyond that. Despite their differences, both of their personalities accommodate one another. They've even said so themselves that the other is not only their best friend but a friend for life.
15. AMERITHAIKONG LINE: The foreign line of GOT7 famously became AmeriThaiKong after episode 8 of Real GOT7's season 1. As foreigners to Korea, Mark, Jackson and BamBam have grown a special bond no one else can understand. Their chemistry even led to their own unit collaboration songs such as "Nightmare." 
16. HIS LOVE FOR HIS MEMBERS: BamBam loves his members, and he always makes sure to let them know just how much. Constantly showing his support for his members and their solo activities, he's definitely their number one fan, aside from Ahgase.
but you have me pic.twitter.com/oEfVBfAEdQ

— BamBam (@BamBam1A) January 18, 2021
17. THE MEMBERS' LOVE FOR HIM: Although BamBam isn't GOT7's maknae, the members still love to shower him with affection. Despite debuting as the member with the most aegyo, BamBam has long shed that image over the years. However in the eyes of the other members he'll always be their baby. 
18. HE WILL ALWAYS MAKE YOU LAUGH: BamBam is unconditionally funny, without trying to be. There's something about the way he carries himself so carefree, and always living life to the fullest that puts a smile on anyone's face. Especially when he starts cracking jokes on VLIVE and Twitter, his humor is unmatched. 
19. GIRL GROUP COVERS: BamBam could secretly be a factory for girl group dances, with how fast he cranks out the moves when prompted. It's no surprise that he's such an amazing performer on stage. 
20. THAI IDOL GROUP CHAT: BamBam is famously in 2 well known K-pop idol group chats: the 97Liner chat and the Thai idols chat. He's become well connected and has established friendships with those from his same age group such as fellow GOT7 member Yugyeom, BTS's Jungkook, NCT's Jaehyun, Seventeen's Mingyu, The8, DK, and ASTRO's Cha Eunwoo. To better adjust to the Korean celebrity life, idols from Thailand have banded together such as NCT's Ten, BLACKPINK's Lisa, CLC's Sorn, 2PM's Nickhun, and (G)I-DLE's Minnie. 
21. NEVER SKIPS LIFT DAY: Props to BamBam for his hard work in fitness over the years. He's been able to transform his once-slim figure to a much more broad and toned body in more recent years. His progress has been steady and Ahgases applaud him for what a difficult journey it can be. 
22. TATTOOS: 5/7 members of GOT7 have tattoos and BamBam is no exception. Similar to the others he has a multitude of drawings and sayings all over his body. Fans especially love BamBam's tattoos for their minimalistic look. 
i will never shut up about bambam's tattoos they're literally the prettiest ? pic.twitter.com/bGx6FXGIQS

— ًBAMBAM (@bamIvr) September 11, 2020
23. BOND WITH AHGASES: The bond GOT7 and Ahgase have with one another is unique and unbreakable. It's a special kind of bond, where there's no need of reassurance because they know that they have each other always. BamBam always makes sure to tell Ahgase how grateful he is for their continuous love and support. His one wish is for Ahgase to be successful in their life and he hopes that they can all grow up together. 
24. STAYING TRUE TO HIMSELF: BamBam has a unique way of never being afraid to show all sides of himself to the world. He makes it easy to love him because he's got so much love in his heart to give out. His quirkiness is what we love about Bambam. 
Check out the coverage on NCT's Ten and BLACKPINK's Lisa's dance practice! 
Thumbnail Courtesy of Abyss Company