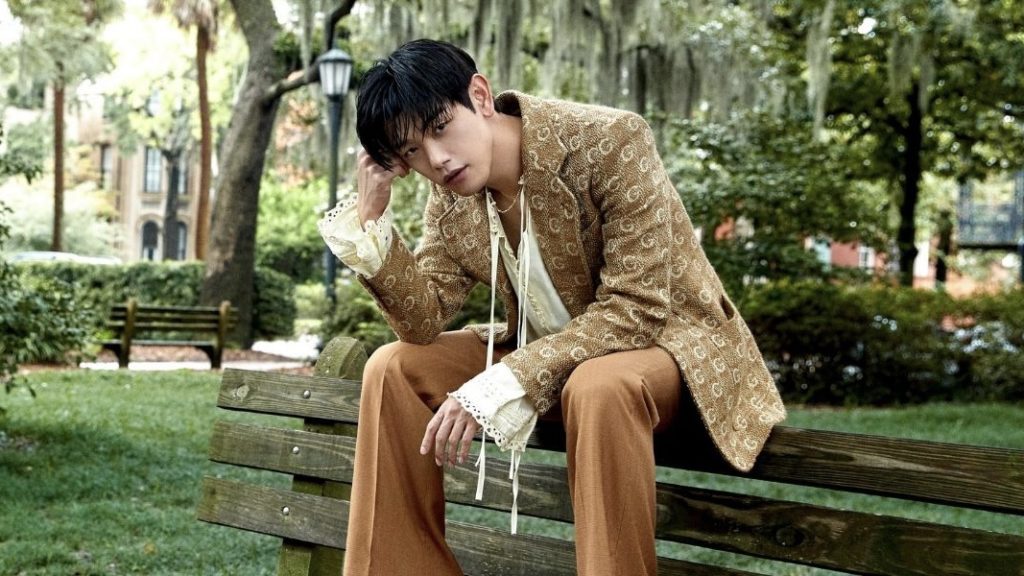 Following the success of his most recent single "Any Other Way," Eric Nam is back with even more music. On January 7, the singer released his highly-anticipated sophomore album, There and Back Again. Consisting of seven tracks, including two pre-released singles and five brand new songs, Nam's album is jam-packed with songs full of love and heartbreak. From reminiscing about an unforgettable love to introspective post-breakup reflections, the multi-disciplined pop star provides a versatile album perfect for all of the hopeless romantics out there.
A New Era for Eric Nam
Leading up to the release of the sophomore album, the singer proclaimed on Twitter that this season of new music was "a new era" for him. Delivering on his proclamation, he went on to release two singles in 2021: "I Don't Know You Anymore" and "Any Other Way." The two singles, both included in the album release, have garnered over 10 million streams combined on Spotify, successfully giving listeners a tease of the new era of music from the artist that was to come.
Looking Back on Love with "Lost on Me"
In the opening track of the album, Nam sang bittersweetly of past love through the lens of hindsight. "Though the show may be over, don't you know that your love wasn't lost on me," he sang to his signature pop sound. With lyrics like these, he simultaneously celebrates and mourns the relationship that he once had. In the music video, posted one day before the album release on January 6, the singer was seen by himself in various places that can be interpreted as a romanticized version of typical lovers' stomping grounds—a secret garden, the beach at sunset, and a walk down the street on a warm day. The powerful imagery of him strolling through these scenes alone only further emphasized the meaningful impact the relationship had on the singer, and the loneliness that can come with looking back on cherished memories. 
Emotional Introspection through Five New Tracks
In his brand new songs off the album, Nam sang of themes like regret, pain, and wonder, in a way that almost reads like an intimate and personal diary entry. Nam worked alongside music moguls like Grammy-nominated producer Rabitt and seasoned songwriter Kevin Fisher, and this only speaks to the singer's songwriting capabilities. With heart-tugging and poignant lyrics like "Thought we'd last but all that's left is pain," in "Wildfire," and "I can't help but wonder where your head and heart is. Maybe that's why I'm scared of calling," in "What If," Nam demonstrated cleverly that he has the powerful skill of vulnerability under his belt in his artistry.
Listen to the album here!
What's Next?
Although Nam announced the completion of his long-running podcast, Daebak Show with Eric Nam, in December 2021, it is not the last of what we will see (and hear!) from him. The singer will be going on a world tour beginning in January of this year, spanning over 40 cities in both the U.S. and Europe. Get your tickets here!
Interested in discovering more new music? Check out our interview with Brazilian artist and songwriter, bibi, here!