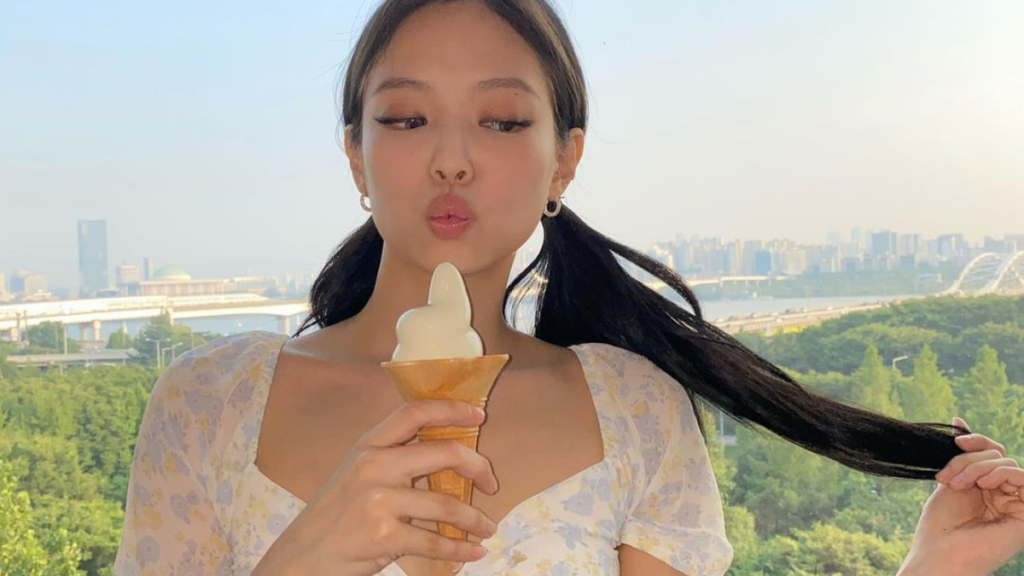 As part of what's arguably the biggest girl group in the world, BLACKPINK's Jennie Kim boasts a long list of bragging rights. While undoubtedly her music career is one of the reasons, her fashion exploits have turned her into a true Style Icon. In honor of her 26th birthday, EnVi recapped some of the star's most recent sartorial moments and fashion triumphs.
Living la vie en rose
Named global ambassador of Chanel, Jennie never fails to step out dressed in some of the brand's most iconic pieces. Last year, however, she also flaunted her penchant for the color pink on more than one occasion. In her own words, a "strawberry milky type of girl."
Reintroducing Alaïa to the New Generations
The celebrated fashion designer Azzedine Alaïa might have left us in 2017, but his revolutionary vision of fashion has gone down in history. As a consummated fashionista, Jennie has become a loyal client of the Paris-based brand. Whether she is wearing one of the iconic A-line skirts or simply carrying a laser-cut leather bag, we love to see Jennie embracing Alaïa's lasting influence!
Gracing the Front Row
Though the BLACKPINK singer is a front-row regular, Jennie never fails to go the extra mile when it comes to attending fashion shows. In 2021, particularly, the superstar made sure to prove her status as the ultimate Chanel Princess. Dressed in a red crop top and miniskirt ensemble, Jennie caused a stir at her arrival to Place Joffre, where Chanel held its S/S 2022 show.
Crop Top Obsession
On the topic of crop tops, no one can pull them off quite as well as Jennie. The star has offered more than just one example on social media and just like her fans, we can't get enough!
It Runs in Her Blood
While Jennie has cultivated a sartorial identity fitting of the current fashion landscape, the star has surely inherited more than just beauty from her mom. In a post celebrating International Mother's Day, the "SOLO" singer demonstrated that style runs in her blood. "Like mother, like daughter," some would say.
Chanel's Ultimate IT-Girl
In her role as Global Ambassador, Jennie possesses the star power all Chanel women have been recognized for. After attending shows and fronting the Chanel Book, in 2021 Jennie took a step forward in her legendary association with the French fashion house. That is, starring in not only one, but two major campaigns!
Eyewear Prowess
Those who have followed Jennie for a long time will know of the star's stylish optical wardrobe. It is no surprise if you consider the idol previously collaborated with GENTLE MONSTER for her own capsule collection. As the Korean brand recently announced there's another collaboration in the works, we're looking forward to more Jennie-approved eyewear.
Agree with the list? Let us know what your favorite Jennie moments are by tagging @envimediaco on Twitter.
Want to read more about BLACKPINK's fashion? Check out our style breakdown of the group here.