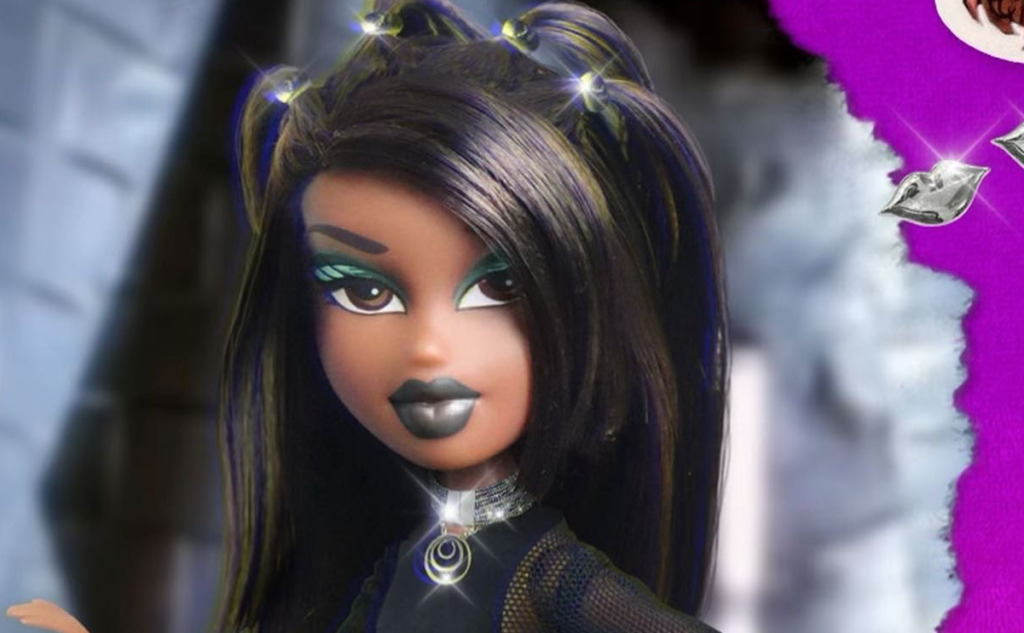 Black American history has reached a new milestone. As of November 3, 2021, the United States Congress has officially declared November as National Hip-Hop History Month. The bill was co-sponsored by Congressman Jamaal Bowman and Congresswoman Maxine Waters, who pushed to get it passed and won.
To celebrate, the Bratz doll line has posted re-imagined dolls to look like five of hip-hop's most iconic stars. From Aaliyah to Missy Elliot, these dolls have all been created by doll artists and fans of the Bratz empire. As National Hip-Hop Month comes to an end, here's everything you need to know about the genre's pioneers.
Missy Elliot
Best known as the "Queen of Rap," Missy Elliot truly revolutionized what it meant to be a woman in music. In a male-dominated industry, she stood out and held her own as she brought topics such as body positivity and feminism into mainstream rap. The four-time Grammy winner also had a unique style, as shown in this Bratz version of her "The Rain (Supa Dupa Fly)" video.
View this post on Instagram
Cam'ron
Cam'ron, previously known as Killa Cam, is a well-known rapper and record executive from Harlem, New York. In the late 90s, his debut album, Confessions of Fire, achieved gold status on both the pop and R&B charts. He later went on to form The Diplomats, a hip-hop collective of childhood friends, including Cam, Juelz Santana, Jim Jones, and Freekey Zekey.
The look Bratz chose to spotlight is his iconic baby pink moment from the 2002 Baby Phat fashion show.
View this post on Instagram
Aaliyah
Although her nickname was "Princess of R&B," Aaliyah's artistry spanned beyond just one genre and instead bled into several. With the help of Timbaland and Missy Elliot, the dream team carved out a style only Aaliyah could perfect. Likewise, her wardrobe became a cultural staple for tomboy chic meets glam and sexy—an image that became synonymous with Aaliyah. She was pop, hip-hop, and everything in between. Bratz honors the late singer's legacy with one of her most popular music video looks, "Are You That Somebody?"
View this post on Instagram
Lil' Kim
Another female rapper to change the hip-hop landscape was Lil' Kim, who's most known for embracing sex-positive lyrics and women's pleasure. With more than 15 million albums sold worldwide, Lil' Kim was never afraid of owning her sexuality and taking risks. She laid the groundwork for today's mainstream artists, such as Cardi B and Megan Thee Stallion, and continues to inspire women to express their confidence however they see fit.
Equally cited as a style icon, her Bratz doll exemplifies all of her most fashionable qualities in this 1999 Met Gala look.
View this post on Instagram
Erykah Badu
Nicknamed the "Queen of Neo-Soul," Erykah Badu was the first woman at the helm of the soul subgenre. Aside from R&B and 1970s soul, Badu was also heavily influenced by 80s hip-hop, making her an extremely versatile artist. After securing several hit albums and a Grammy win, she launched her own label called Control Freaq Records.
Because of her eccentric style and Afro-centric/bohemian influence, the Bratz rendition of Badu flawlessly showcases her passion for fashion.
View this post on Instagram
Keeping Up with Pop Culture Moments
As a doll brand, it's nice to see Bratz is still paying attention to the pop culture moments around them. It's how MGA Entertainment, their production company, secured the dolls' popularity in the first place. By participating in this monumental feat for hip-hop, Bratz is acknowledging the Black icons who have and continue to influence today's trends. Plus, who doesn't love a bit of nostalgia?
Follow Bratz on Instagram and Twitter to keep up with the latest doll news!
Want more R&B and hip-hop content? Check out our piece on Aaliyah and her legacy here.
Thumbnail Courtesy of Bratz.