Over the past year, R&B singer, songwriter, and composer, Junny made his mark in the K-pop industry with several singles and collaborations on some of the biggest tracks in K-pop.
After the release of his most recent single "HIDE AND SICK," Junny spoke with EnVi about his beginnings, current music, successes, and future plans.
HIDE AND SICK
Junny released his seventh single album, "HIDE AND SICK" in November. The energetic and addicting song brought a somber feeling of loneliness, contrasting the colorful music video that accompanied the track.
Delving deeper into the song, Junny explained, "this song describes my loneliness and how much I want my friends to come find me first. It's like playing hide and seek as a child, […] if you're so amazing at hiding, your friends might end up forgetting and just start playing without you." With this track, Junny wanted "to capture those emotions you could feel as a child and relate it to feelings that we have as adults."
The track successfully encapsulates the heavy feeling, but it also had a more hopeful vibe, which Junny acknowledged. "I intentionally wanted this song to have an energetic, bright, and colorful sound because anyone can feel lonely and I wanted listeners to know that they are not alone! Perhaps listening to this song could help," Junny responded with a smiley emoji. Exploring a feeling that many can relate to, Junny created a song that helps listeners escape the feeling of loneliness.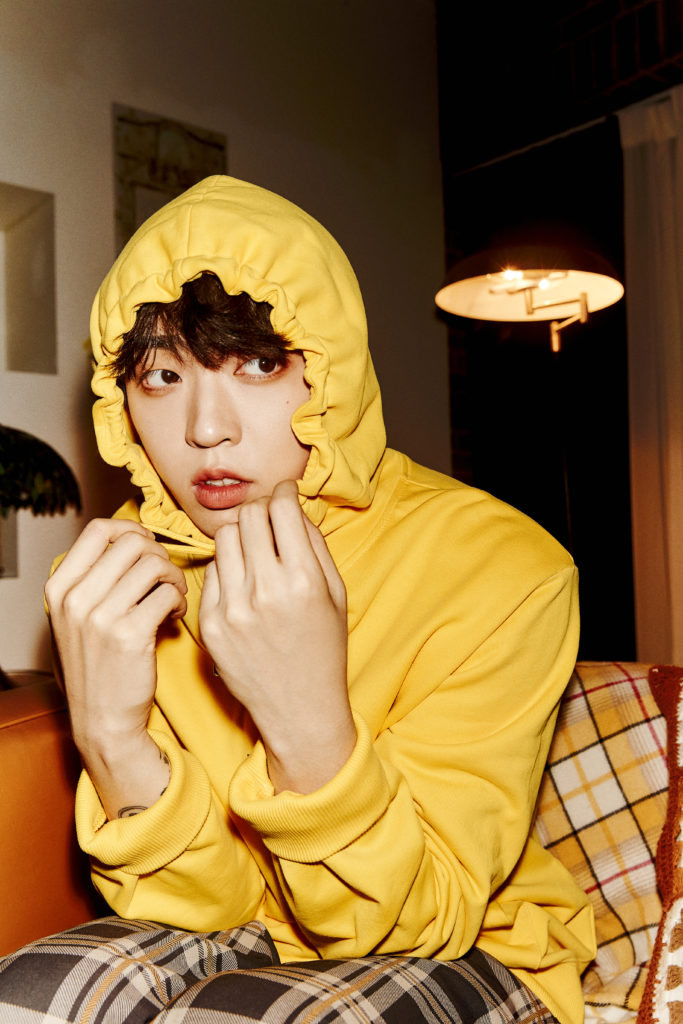 The SoundCloud Era
Junny grew up surrounded by music while in Vancouver, so his interest in music was instilled in him from a very young age. Growing up, the Canadian-Korean had numerous interests come and go but his passion for music never faded. He began to post his songs independently on SoundCloud. "After graduating college and putting up songs on the internet, then eventually seeing my SoundCloud listeners grow, I felt more confident in the music I made. So, I decided to take on a newer challenge because I loved what I was doing and I wanted to make music for the rest of my life."
With the desire to have a successful music career, Junny moved to Korea after college. "I decided to move to Korea because I was deeply connected to Korean music since I was a kid and it just felt natural to go back to a country I was born in." He added, "My dream at that moment was just to have a career in music and make a living, and now that I achieved that goal, I want to pursue the dream that got me making music in the first place and that is becoming a successful artist."
Becoming a successful artist was always a dream for the young artist and just three years after moving, he has already released several EPs, singles, and is credited on many hit songs.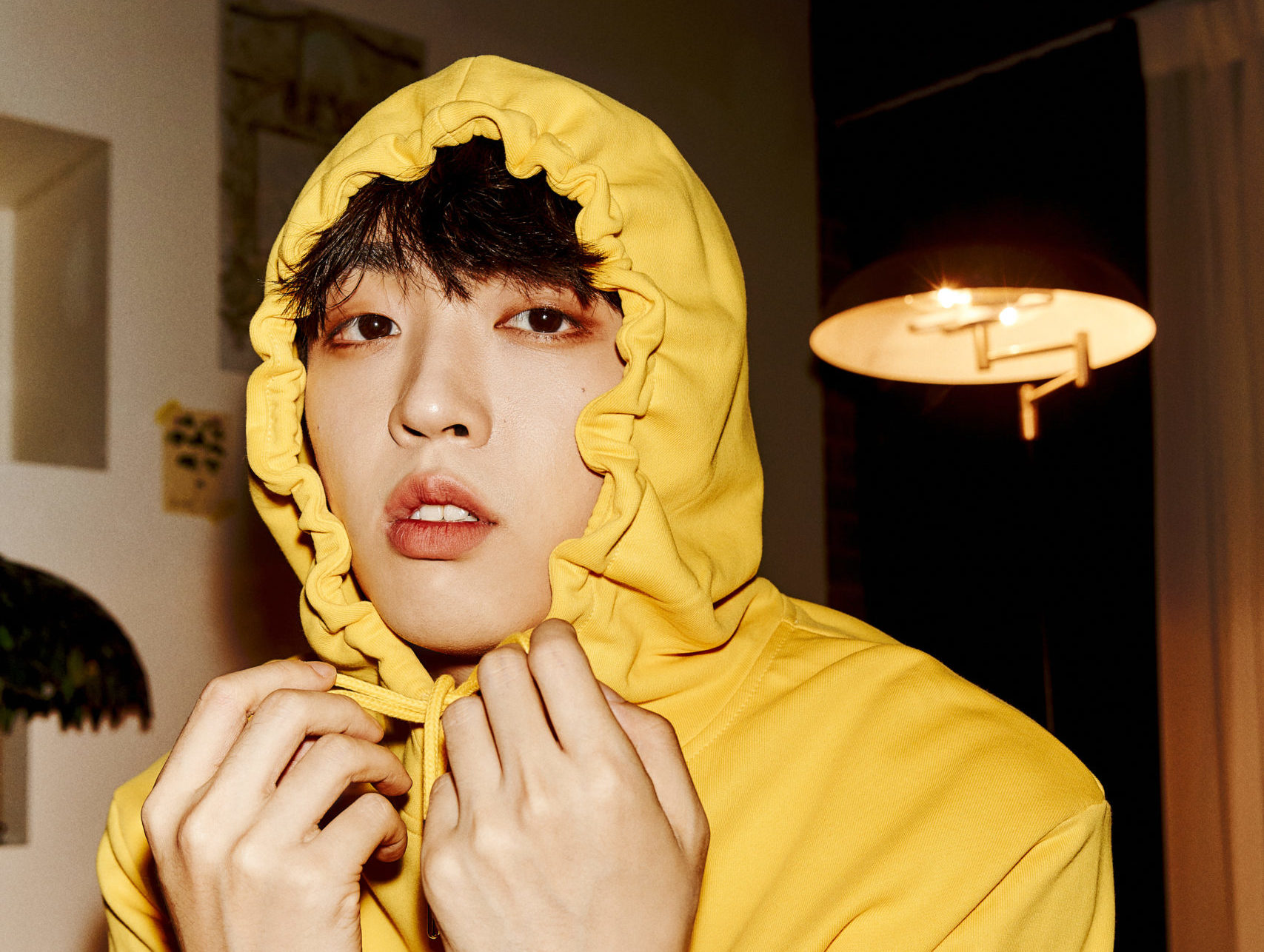 "I want to pursue the dream that got me making music in the first place,
and that is becoming a successful artist."
Talent Beyond Singing
Along with singing, Junny has also built a reputation for himself as a writer, composer, and producer. The multi-talented artist was asked what aspect of music he enjoys the most, to which he responded with, "singing and composing is what I am most confident in!"
Junny has been credited on several hit tracks and albums over recent years. Most notably, he has contributed two songs to Hot Sauce, by NCT DREAM. The album went on to sell over two million copies making it one of the best-selling South Korean albums of all time. When asked for his thoughts on being one of the contributors to such a successful album, Junny humbly replied, "At first I couldn't believe that I had the opportunity to contribute to not just one but two tracks for NCT DREAM. When I first heard about the album sales, I was very happy and at the same time just so thankful for everything and everyone I had around me to make this happen."
More than just NCT DREAM, Junny has also worked on songs by artists such as Suho, KAI, Baekhyun, NCT 127, WayV, IU, JAY B, and more. All of these artists have different music styles and presences. The versatility of Junny's talent has been a crucial piece of what has helped him distinguish himself from other artists. Junny thoughtfully said, "each artist has their own color and sound. Their performances, visuals, [and] everything is different. The best thing I can do is really imagine myself in their position and imagine singing or performing this certain song I am trying to write." He continued, "It definitely helps already being a fan of their work and the only challenge is to make the right song that can bring out their best characteristics."
As for his own songs, many of them have a more R&B sound such as "By My Side," "Alone," "inside," and "sober." We discussed his personal color of music which has so far been soft, soulful R&B with subtle hints of pop. But as he progresses into his music career, his personal color of music has been evolving and growing just as he has.
"I've started with R&B and now I find myself experimenting with genres that I enjoyed listening to as a kid. I've realized there is a much broader spectrum after I had the courage to step out of my comfort zone and experiment with different styles of music." While self-reflecting, Junny continued, "it really helped me grow as a songwriter and I'm hoping it will affect my artist career in a positive way."
Of all his songs in his discography, Junny stated that "Thank You" is his favorite to perform. "That song means so much to me. Also, I believe that a performance isn't complete without an audience, and singing the lyrics that can be meant both ways from an artist to a crowd or vice versa is something special. I'd have to pick "Thank You" as my favorite song to perform."
It should be noted that he cheekily added the phrase, "so far" after answering the question, which left the unspoken question in the air – will Junny be putting out another track that he looks forward to performing?
Unforgettable Collabs of 2021
This past year, Junny has collaborated with many artists. Two of these artists are JAY B and Ha Dong Kyun on "ME.N.U" and "FAME."
Both of these individuals are well-established artists and Junny took it as an opportunity to learn from them. His eagerness to learn and perfect his craft did not go unnoticed. "Obviously, these amazing artists are on very opposite sides of the spectrum in terms of musical style but I got to learn from both of them on how to be professional, staying calm, and just doing everything with a clear perspective. For example, a music video shoot, or a full-on concert. I got to learn when to enjoy yourself and when to stay focused and be professional as an artist and I am forever grateful."
Belieber at Heart
Over the years, Junny has posted several covers — songs he has worked on and songs he is a fan of. From BTS' "Butter" to Bruno Major's "Nothing," Junny has created hits on his Youtube channel.
Among these covers is Justin Bieber's "Peaches." With his clear, calming, yet goosebump-inducing vocals, and a cozy setting, Junny and his charm captivated those listening to the cover.
After posting the cover, it is no surprise how much Junny enjoys this song. When asked what song he would make his own if he could, he simply answered, "'Peaches' by Justin Bieber. I love that song." And if that wasn't enough, to solidify Junny's belieber status, he admitted that a studio session with Justin Bieber would be a dream come true. "I am a huge fan of his music and would love to be in a studio session with him."
2022 and Beyond
As the year is quickly coming to a close, EnVi asked Junny what fans can expect in the upcoming year. "I'm hoping to put out an album sometime next year…. [I am] currently working very hard just writing new music for myself and I've set the bar very high and my expectations have gone way up over the years so it's definitely a challenge. But I've got a lot of talented people working with me, supporting me along the way, and I can't wait to let it out to the world."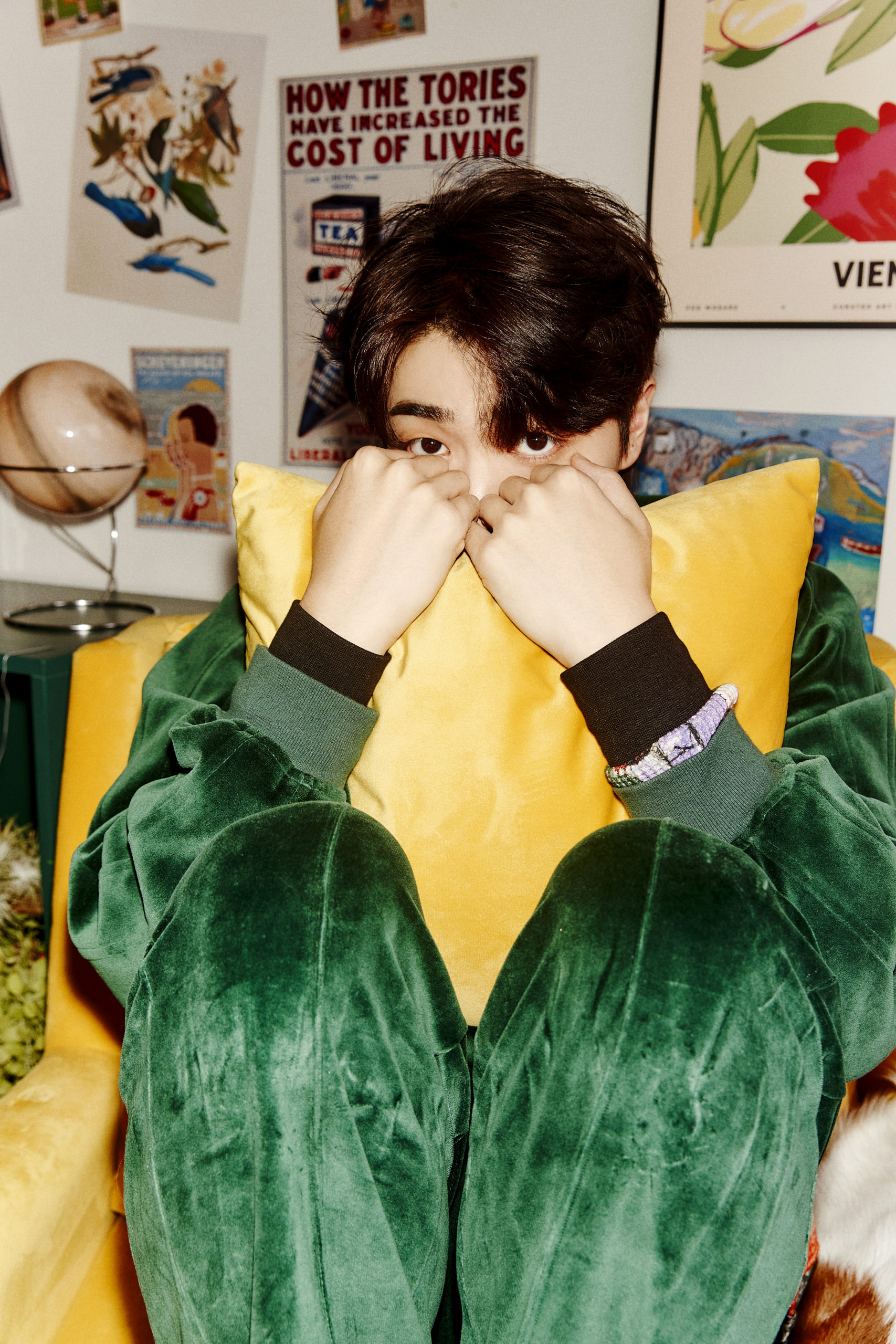 "Most importantly though, I want to be happy."
The long-awaited album should no doubt showcase Junny's broad skill set and fans can look forward to the album in the near future.
Alongside an album, Junny has also expressed interest in meeting fans in person on tour in the future. We asked what his goals are for the next five years to which he answered, "touring in all countries and continuing to do what I am doing at a higher level!" But to that he also heartwarmingly added, "Most importantly though, I want to be happy."
As our interview came to an end, we closed out by asking Junny his opinion on the controversial mint chocolate debate. With a "LOL," Junny concluded, "I am definitely not a mint chocolate person BUT I recently gave it another shot and I understand now why people like it…I wouldn't purchase [it] with my own money though."
Check out Junny's music on Spotify and Apple Music and be sure to follow him on Instagram and Youtube to keep up with his latest updates!
For more interviews, check out our interview with GEMINI here!
Thumbnail image and photos courtesy of Mauve Company. Graphics by Laras.