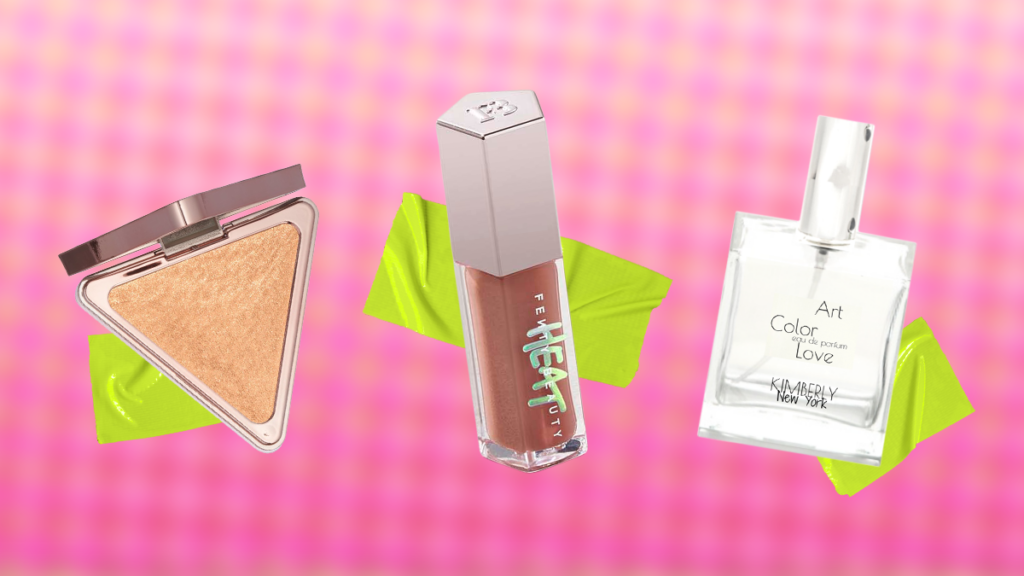 As we celebrate the achievements of women this month, we decided to highlight brands established by women of color. These powerful women are breaking down boundaries and pushing past any setbacks to create unique beauty products for women often overlooked in the beauty industry. Take a look at six beauty brands created by women of color!
1. Fenty Beauty
Known for her fashion-forward looks and edgy beauty looks, Rihanna turned heads with her brand, Fenty Beauty. Launched in 2017, the beauty brand changed the makeup scene forever. With 40 shades of foundation, many marginalized beauty lovers were able to find makeup that matched them. Rihanna saw immediate success for the release of her products having generated $550 million in revenue by the middle of its first calendar year. Paired with her foundations came the Killawatt Freestyle Highlighters. The shade "Trophy Wife," in particular, took the internet by storm. Rihanna created a brand that was focused on inclusivity, confidence, and beauty. Creators like Jackie Aina, Nyma Tang, and Alissa Ashley praised the brand for its considerate shade range. For years, many dark-skinned people were unable to find shades that could fit them, hence the immense support and celebration Fenty has received from influencers as well as everyday makeup enjoyers from day one.
Popular Products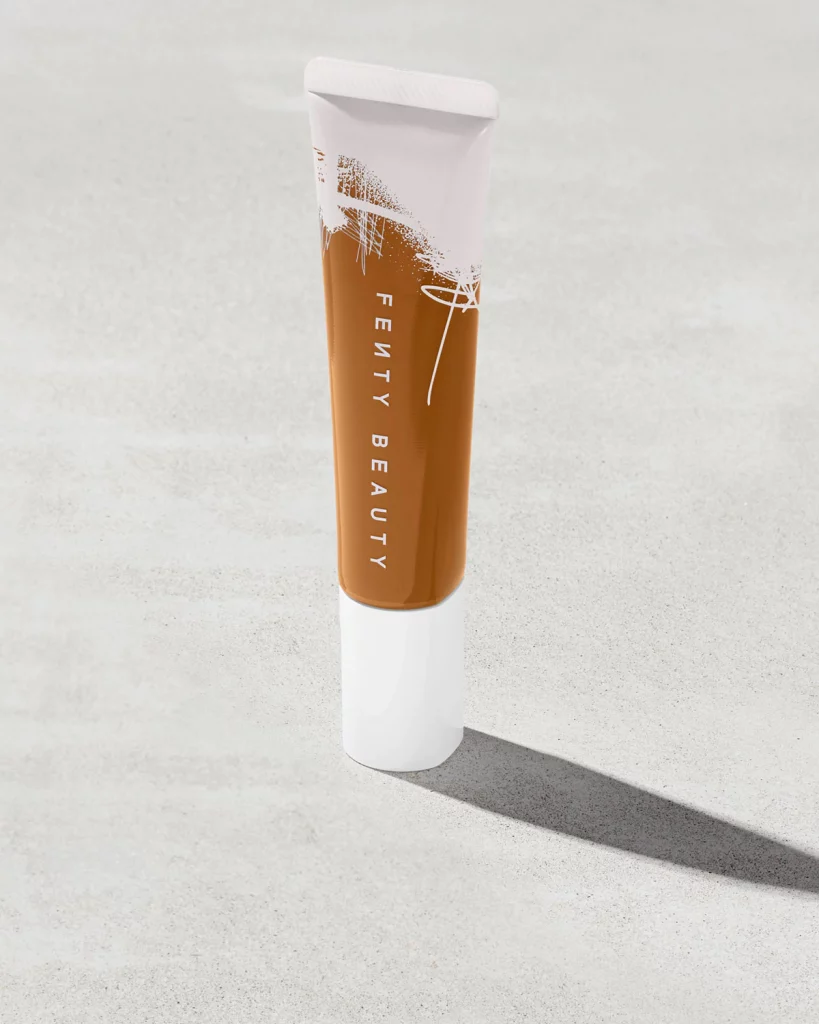 2. Nekoyanin
Nekoyanin is a small beauty brand that fuses gaming, anime and beauty together. It was created by Yinny, a Chinese woman currently operating her growing business out of Florida, U.S. Nekoyanin is gaining much traction, for it features a variety of shadow palettes, liners and lip products, all inspired by Yinny's interests that consist of popular anime, manga and video games. Her goal was to create a brand that fuses this unique passion with makeup, and allow others to express themselves in the same way. Fortunately, enjoyers of animation are doing just that with the brand by using fun palettes and colors to create looks they feel truly represent who they are. 
Through the brand, Yinny is able to support artist friends by commissioning unique palette and packaging designs for each of her products. Likewise, she is able to connect and communicate with others online, creating a safe family of creators that share the same passions as one another. Each of the Nekoyanin products are cruelty free and vegan, making them accessible to all audiences! The brand is always listening to their customers, creating new products geared towards their requests. Nekoyanin gives a platform for everybody to unite over their love for anime gaming and makeup – no matter their race, gender or age, everyone is equal!
Popular Products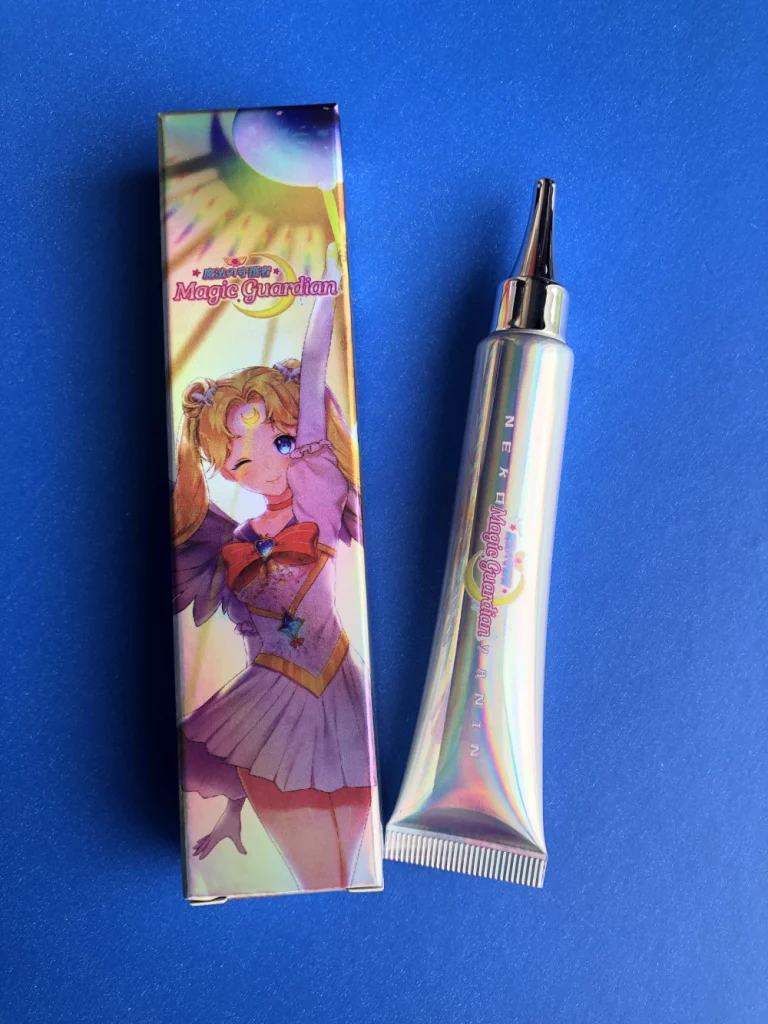 3. LYS Beauty
Founded in 2021, LYS Beauty became the first black-owned clean beauty brand distributed out of Sephora. The brand was created by Tisha Thompson, a makeup artist with over 15 years of experience in the clean beauty industry. Tisha established the brand intending to diversify the clean beauty industry while focusing on the many skincare concerns that women of color have that are often overlooked by mainstream brands. Those with hyperpigmentation, dark spots, and sensitive skin can look forward to finally having a clean beauty brand that caters to deep shades.
In addition to caring for darker skin tones, LYS also cares for the environment, stating that they use FSC (Forest Stewardship Council)-certified folding cartons and packaging featuring glass and tubes using 30% Post-Consumer Recycled (PCR) materials. The brand is also cruelty-free, vegan friendly, and accessible for those looking to buy clean and high-quality products while on a budget.
LYS Beauty is shifting the clean beauty conversation, so it's no surprise that a majority of the products offered by the brand are encased in 'triangular' packaging. It represents the Δ (Delta) symbol and each individual's ability to change positively. 
There are 35 foundation shades offered by LYS so that no matter what skin tones or undertones someone may have, they can find the perfect fit. One can also use the 'Find Your Shade' quiz on the company's website for assistance. The Triple Fix Serum Foundation contains beneficial ingredients like hyaluronic acid, ashwagandha (Indian Ginseng), turmeric, and avocado oil. It is said to conceal blemishes, dark spots, and other imperfections in the skin. It is a buildable, light to medium coverage foundation created for all skin types.
The brand also offers a variety of blushes in berry, coral, peach, and pink tones. But what sets these blushes apart is their unique formulations as they are created with Kaolin clay, avocado oil, and Vitamin E. These ingredients allow a smooth and silky touch to the blushes while hydrating the skin and reducing the appearance of pores, among many other benefits.
If you're looking for skincare products, the brand also offers a vegan Vitamin C and Hyaluronic Acid Serum that vows to hydrate and brighten the skin. Unlike other hyaluronic serums on the market, LYS' Think Bright Glow Serum also contains pineapple, pomegranate, and licorice extracts.
Popular Products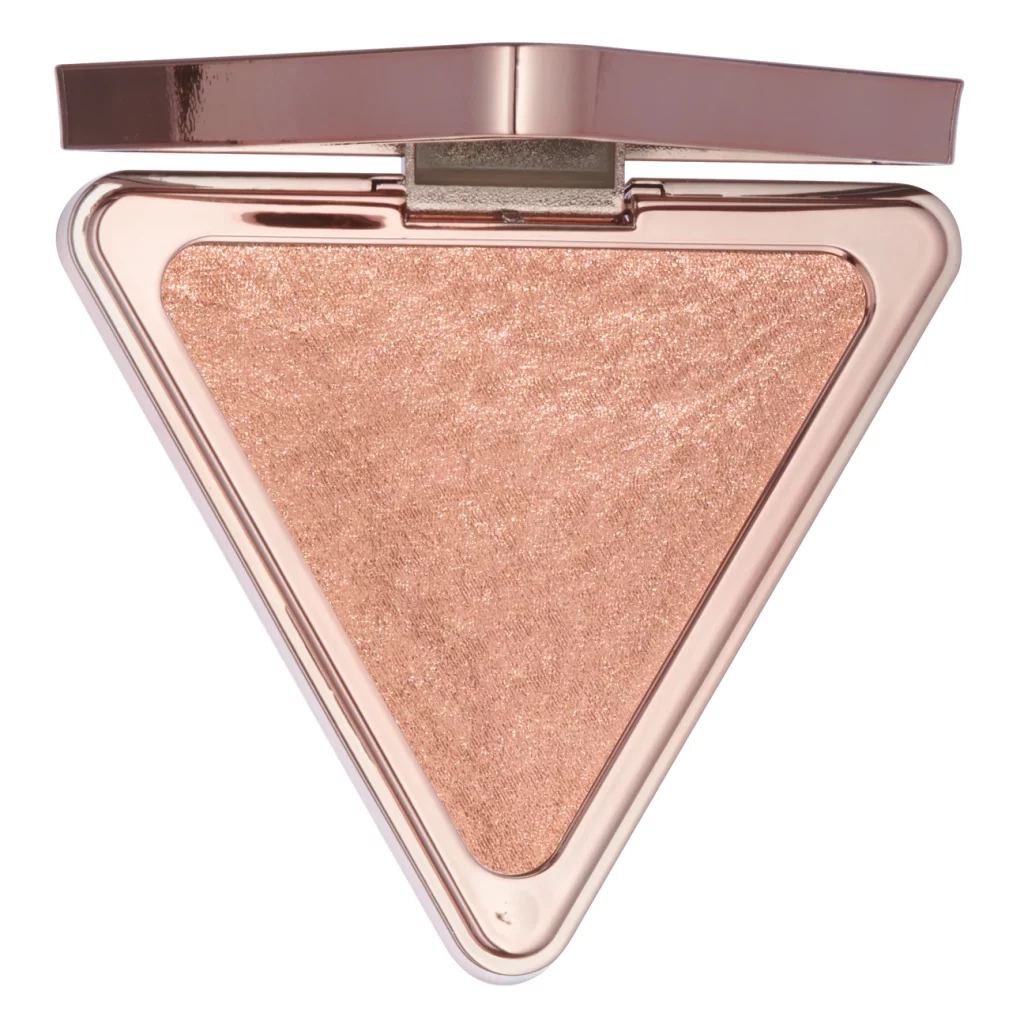 4. KIMBERLY New York
Say hello to a black-owned fragrance house that aims to celebrate art, culture and love. KIMBERLY New York was founded in 2016 by Kimberly Walker, a Jamaican-born woman with 10 years worth of luxury fragrance sales experience. During her time as a department store manager, Kimberly states that she never encountered "a fragrance brand led by a black, female perfumer." This prompted her interest and determination in creating perfumery designed to celebrate identity. The brand's signature scents are created with 20% organic essential oil, natural solvents, and sustainable materials. Furthermore, the brand is cruelty-free so one can enjoy the unique scents with peace of mind.
KIMBERLY New York currently has nine staple perfumes, "Artsy" being the most popular. It is described to be sweet as a romantic day at the museum. With top notes of candied apple, middle notes of marshmallow, and base notes of sandalwood, it is no surprise as to why this perfume is a top seller. "Diaspora" is another popular scent as it features notes that tie back to diversity and a celebration of vibrant color. This refreshing scent is composed of Asian pear and Fuji apple in its top notes, Jamaican rose apple in its middle notes, and Rosé champagne in its base notes.
Popular Products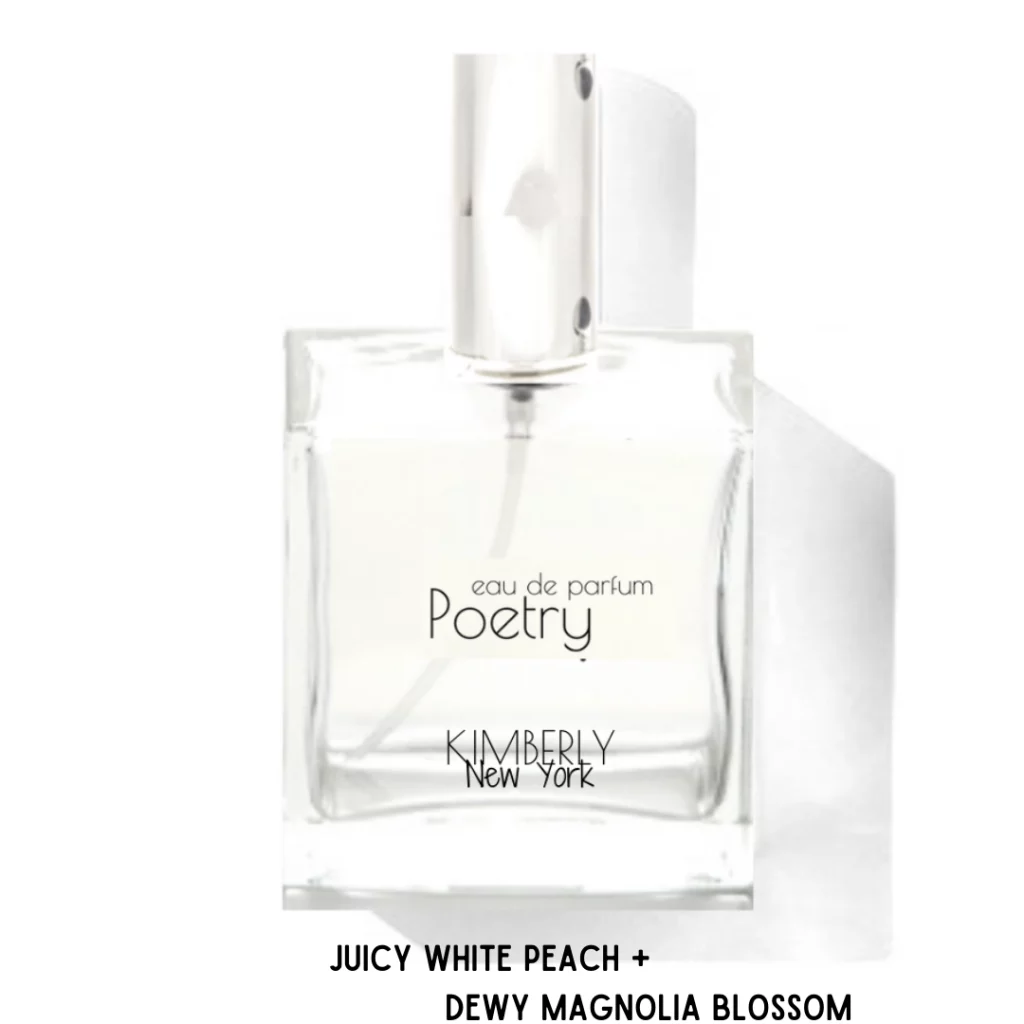 5. Kulfi Beauty
Founded by Priyanka Ganjoo, Kulfi Beauty is a beauty brand dedicated to empowering the South Asian community through representation! Named after the South Asian frozen treat—Kulfi, it is easy to see how the brand was created with the intent to celebrate South Asian culture and beauty! Ganjoo spent years working in the backgrounds of the beauty industry, helping indie and established brands grow their businesses. She shared that she rarely saw beauty bands with South Asian representation. Many brands would tokenize and appropriate her culture, but they would never cater to South Asian skin tones. After six years, she found herself leaving corporate beauty to start Kulfi.
"We see you," "We're taking out the guesswork," and "We're giving back"—the brand shares three impactful statements for their customers and the South Asian community. The brand is a loud and proud South Asian voice. They represent and speak up about their community through their products, their storytelling, and our actions. The brand is special for the community as they create and test their products "for and with people like us." Taking skin tones, undertones, and skin concerns into consideration when developing their beauty products. The brand also shares that self-expression is closely tied to mental health. Kulfi donates to mental health organizations that serve the unique challenges faced by the South Asian communities.
Their first partnership was in June of 2021 with the South Asian Sexual & Mental Health Alliance (SASMHA). SASMHA's goal is to fight cultural stigmas, educate and empower the South Asian American community by providing resources on important issues like sex and sexuality to mental health. Kufli also hosts guided virtual workshops with SASMHA on the intersections of mental health and beauty. Covering topics such as colorism and anti-blackness, beauty norms and the impact of social media!
Popular Products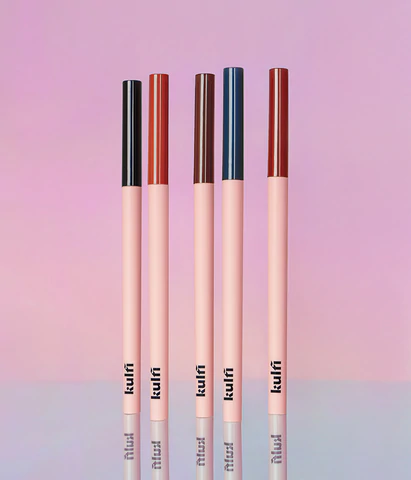 6. Honey Baby Naturals
Honey Baby Naturals was founded by Aisha Ceballos-Crump in 2016, becoming the first Latina-owned hair and skincare line for naturals in major retailers. As a former chemical engineer for major hair and skincare brands, Aisha found it necessary to create a special hair care line that would suit the needs of her three kids, as they each have different hair textures. Her homemade hair care recipe began with an ingredient her grandmother would use, "miel," or honey in Spanish. Once combined with other natural ingredients, a moisturizing and hydrating line of hair products was created.
Honey Baby products are loved by natural, curly-haired adults and children for their ability to make hair softer and shinier while also proving to be safe and non-toxic. Those with chemically-damaged hair can use Honey Baby's hair cream for repairs. Another perk of the brand is the affordability and accessibility of all of its products. With Honey Baby Naturals being sold in major retailers like Target, Walmart, Sally Beauty, and CVS at an average price of $12, it is one of the easiest natural hair brands to obtain. The brand also supports local honey cultivators!
Popular Products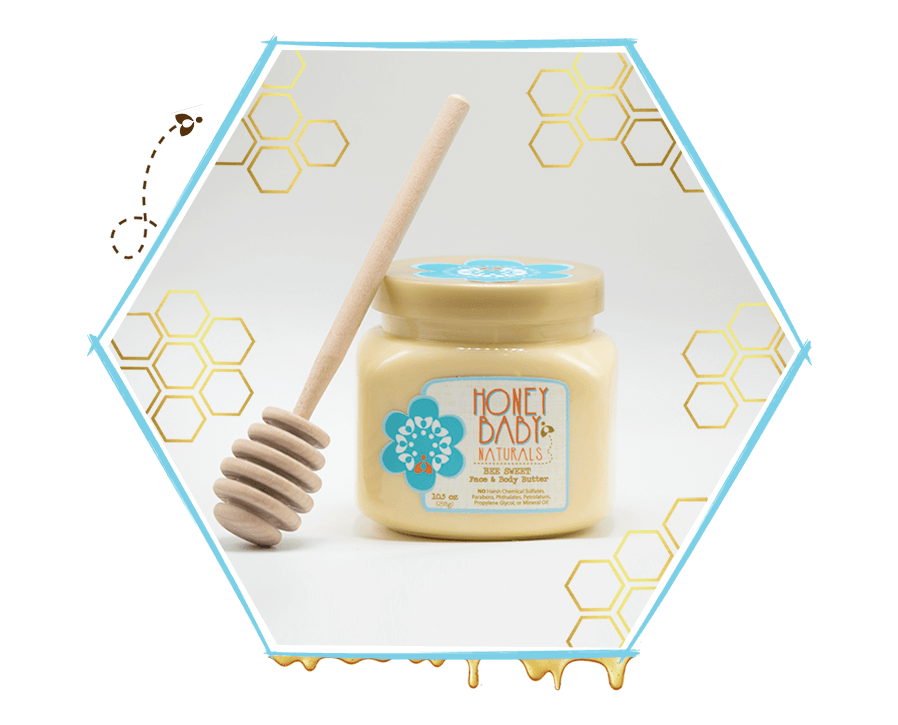 These are just a few beauty brands created by women of color for people of color, but that doesn't mean the task is easy. There are many obstacles to overcome when creating something different but vital to a community. These women have taken the time, energy, and effort to establish brands that consider the needs of all women. Therefore, they are worth celebrating not just in March, but all year long. Whether it be because of a specific shampoo needed for curly, natural hair, or an eyeshadow designed to "pop" on even the darkest skin tones, the beauty industry is becoming more inclusive because of these outstanding brands with values centered around inclusivity.
Looking for more? Check out more Women's Month content in EnVi's latest issue here!