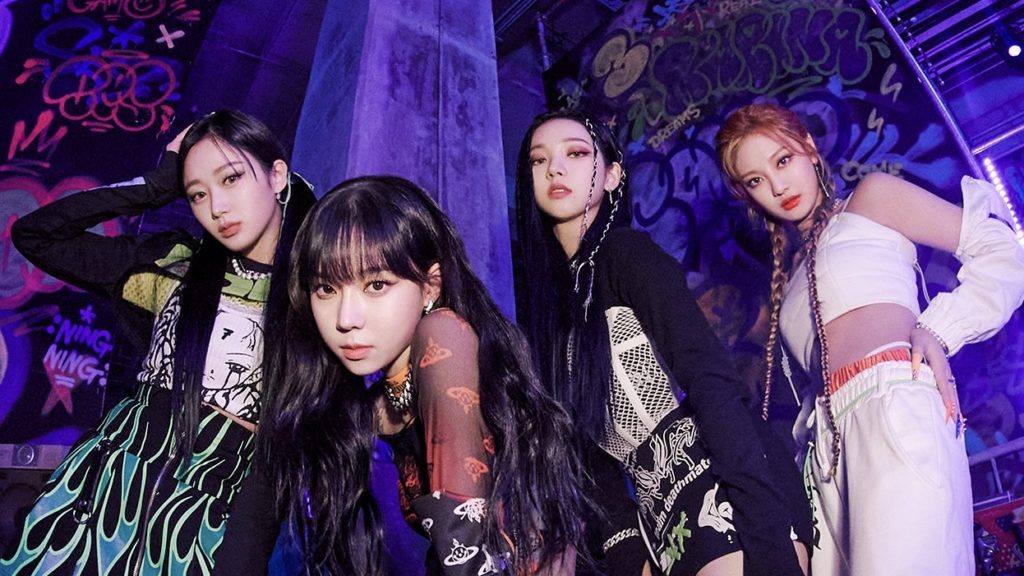 2022 has proven to be a strong year for the four-member girl group aespa. Consisting of KARINA, GISELLE, NINGNING, and WINTER, the metaverse quartet has accomplished a number of feats ahead of the release of their second mini-album, Girls, on July 8. Among their milestones is their historic Coachella debut as well as their recent global partnership with Warner Records. However, the list does not stop there. The "Next Level" singers are scheduled to appear on late-night talk show, Jimmy Kimme Live!, on June 29– but not before taking on a bigger stage on June 26. As part of their upcoming promotions, aespa will host their Showcase SYNK in LA on that Sunday.
Taking On The US Showcase
In 2021, following the release of their debut album, aespa performed at the Macy's Thanksgiving Day Parade and appeared on various shows including The Kelly Clarkson Show, The Nick Cannon Show, and The Daily Show With Trevor Noah. Now, no strangers to the United States entertainment scene, aespa are returning to promote their second mini-album with more next-level stages—a showcase to be exact.
The event will be held at YouTube Theater in Inglewood, California at 7 PM. Tickets will be going on sale on Friday, June 10, on Ticketmaster.
Introducing A New Era
On June 1, aespa introduced their upcoming Girls EP with a brief title animation. Their album will have nine songs total—four yet to be heard by MY, their fans, and other listeners.
Just hours after the album teaser, aespa teased their second new track, "Illusion," with an accompanying lyric video. Their first pre-release single was the English version of "Life's Too Short," which they debuted at Coachella in April and will release on streaming platforms on June 24.
Including their first singles like "Black Mamba" and "Forever," and their winter track, "Dreams Come True," the album will certainly tease a number of aespa's diverse talents and continue to give greater insight into their KWANGYA mythology.
With lots of promotions in the pipeline, bigger things are to come for the quartet.
More information will be added to this piece as we receive updates.
Want more on aespa? Check out our piece on their surprise "Illusion" single here.