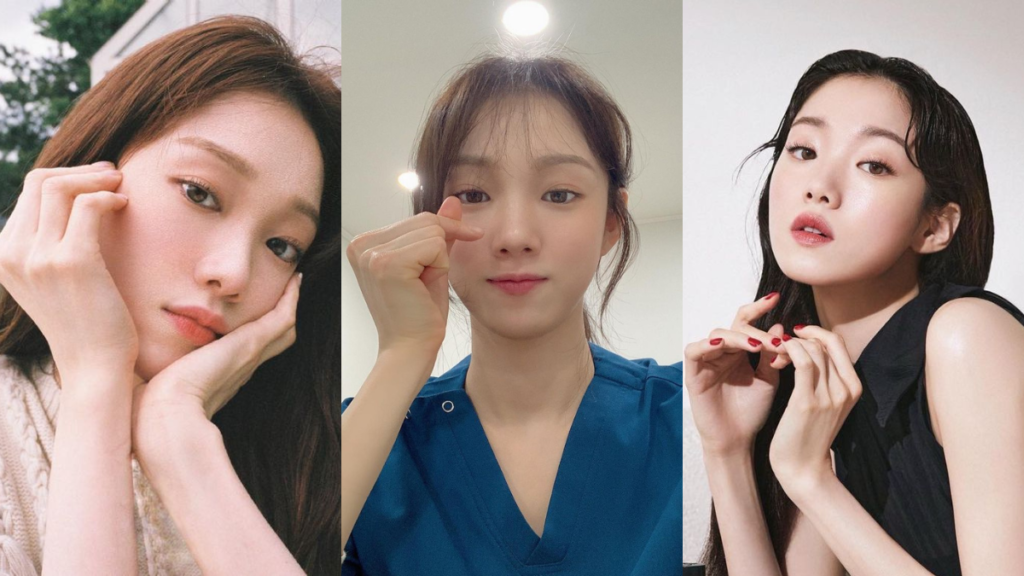 From modeling to singing to acting, Lee Sung-kyung has it all! With an incredibly charismatic personality and range of talents not limited to just acting, the star has so much to offer. Having acted in some of the best all-time, fan-favorite dramas such as Weightlifting Fairy Kim Bok-joo (2016) and Dr. Romantic 2 (2020), Lee Sung-kyung is no stranger to K-drama watchers. EnVi dives into 7 things to get you started with your journey as a Lee Sung-kyung fan!
Humble Beginnings
On the variety show Seri Money Club (2021), Sung–kyung shared about her difficult childhood as her family faced financial difficulties. This created a suffocating atmosphere at home with the strained relationship between her parents. Whenever friends came over, they would be surprised by the size of her house, asking her "How do you live here?" However, her parents' positive mindsets encouraged her to keep dreaming. They hung pictures of big houses and SUVs on the wall, which motivated her to work hard and achieve her goals.
Supermodel of Korea
Prior to signing with current company YG Entertainment and YG Plus, Sung-kyung participated in multiple modeling contests. She made her first model debut on Korea Super Model Contest in 2008. While studying music in the hopes of pursuing piano at a higher level, she saw a notice promoting modeling. Her parents encouraged her to try it out, rationalizing that Miss Korea contestants tend to be multi-talented people. In her interview on Seri Money Club (2021), Sung-kyung revealed that she had applied to the Korea Super Model Contest with dance videos she took at her college dancing club and learned how to walk like a model by watching videos online.
At a towering height of 5'9 and with 14.4M followers on her Instagram account, Lee Sung-kyung is well-respected as both a model and an actress in the entertainment industry. Sung-kyung was recognized by W Magazine as the "Gigi Hadid of Korea", with 10% of the South Korean population following her on Instagram, similar to Hadid's influence in the US.
Secret Singer
Featured on reality singing competition show King Of Masked Singer (2015), Lee Sung-kyung sang "Nice to Meet You" by Ex while wearing a crab-shaped mask before revealing to the stage her true identity. Surprising others with her ability, Sung-kyung is musically talented and has played the piano since she was young. In the drama About Time (2018), the model took on the role of Choi Michaela, an inspiring musical actress. Utilizing her musical knowledge, she played the role seamlessly and recorded two original OST specials "A Much Better Tomorrow (훨씬 더 나은 내일)" and "Only You (단 하나의 사람)".
Aside from acting in beloved K-dramas, Sung-kyung has also taken up voice acting. She took on the role of Poppy in the Korean-dubbed version of the Disney movie, Trolls (2021). She showed off her singing chops alongside ZE:A's Park Hyung-sik in their Korean version of Justin Timberlake's "Can't Stop The Feeling!"
From Weightlifter to Medic
Landing her first lead role in 2016 as Kim Bok-joo in the romantic comedy, Weightlifting Fairy Kim Bok-Joo (2016), Lee Sung Kyung showed her dedication towards her craft while preparing for the role. To portray her role most realistically, Sung-kyung shared that she had trained heavily and gained weight in order to play her role as a weightlifter effectively. "The focus was on gaining weight healthily, but I didn't have enough time to gain weight healthily… Sometimes I get hit by reality because I've gained weight so suddenly. I get emotional because my skin is chapped like a baby's." Sung-kyung said as she was asked about her preparation for the role of Kim Bok-joo.
In the same year, she made her debut as a doctor on screen. Sung-kyung played Jin Seo-woo in Doctors (2016) before appearing as Cha Eun-jae at Doldam Hospital in the popular hospital drama series, Dr. Romantic 2 (2020). As an ER doctor, Cha Eun-jae finds herself sent away from the main hospital in Seoul after failing to operate on a patient. While being mentored by Dr. Kim Sa-bu at her new position at Doldam Hospital, she meets her rival Seo Woo-Jin from her past. Sung-kyung will be reprising her role as Cha Eun-jae when Dr. Romantic returns with its third season in April 2023!
A Unique Style
Preferring natural looks over strong, heavy make-up routines, Lee Sung-kyung shared on Elle Korea that she believes the most important part about makeup is making her look "bright but natural." Born with pale skin, Lee Sung-kyung struggles with looking 'sick' if she doesn't wear lipstick. "If I have skin troubles, it stands out because I'm so pale. When I'm in the photo zone and there are camera flashes, my contour won't show. It makes me quite uncomfortable but I try to think about the benefits of having pale skin too…" She said with a light laugh. In order to take care of her skin, she makes sure to make healthy choices when picking foods to eat. Sung-kyung also works out regularly to take care of her skin!
With round, hazel-colored eyes that often are mistaken for contacts, Sung-kyung confessed that it took time for her to accept how she looked physically while growing up. Through modeling and learning to use makeup, Sung-kyung has become more confident in herself. As an ambassador of Laneige, Sung-kyung brought her playful yet sophisticated energy to multiple campaigns, hoping to also inspire others to find confidence in themselves.
Vlogger Bible Lee
On her YouTube channel, Heybiblee, she often posts short vlogs and dance videos. Sharing what happens behind the scenes in her model shoots, Sung-kyung's goal is to spend more time with her fans and bring them with her to work. As seen in her "CHANEL Photoshoot Behind" video, timid moments of make-up touch-ups and hotteok surprises show a different side of Sung-kyung. Paired with subtitles and Korean variety editing with special effects and color toning, fans get a glimpse into her everyday tasks as a model.
All-rounded Star
Being under the same company as global K-pop groups like BLACKPINK and TREASURE, Sung-kyung might as well be another idol. From acting to musical talents, Sung-kyung is an all-rounded charismatic individual who tries hard at everything she does! In her dance film that she produced alongside YGX choreographers Yeojin and Ji-Hyo, Sung-kyung showed off her dancing abilities with irresistible charm that we can't help but say 'SWAG' to.
Sung-kyung's enthusiasm towards music and acting is inspiring, and there is something that we can all learn from the multi-hyphenate! If you want to stay up-to-date with what's happening in Lee Sung-kyung's life, make sure to follow her on Instagram and YouTube so you don't miss out on her upcoming drama appearances in 2023!
Interested in more ACT!ON content? Read about second lead syndrome here!