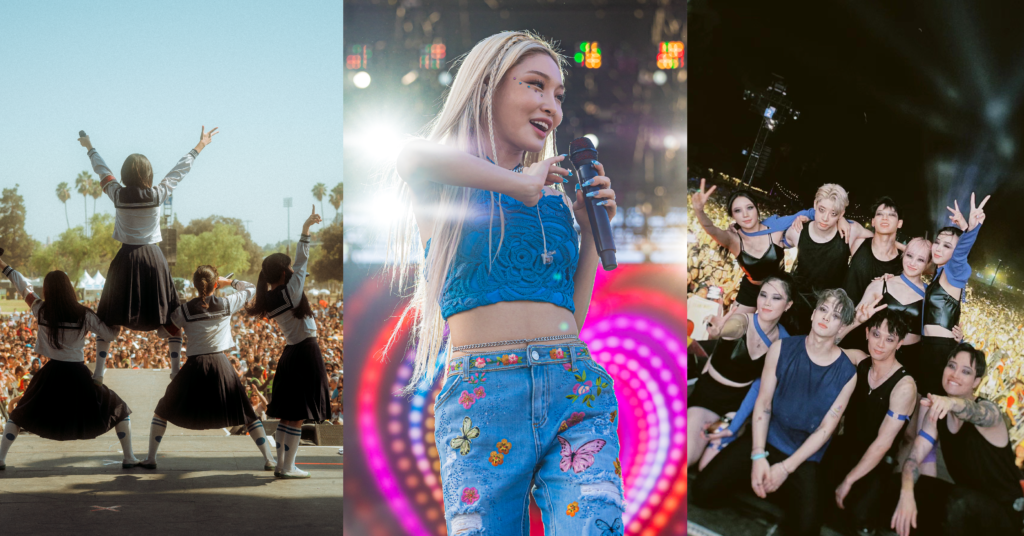 88rising took over the Pasadena Rose Bowl once again this year for their annual Head In The Clouds music festival. The eventful two days were filled with exciting performances, famous faces, and plenty of food, drinks, and special treats for attendees.
We've rounded up EnVi's favorite stand out moments from special guests to heartfelt speeches and everything in between.
CHUNG HA Signing Albums on Stage
Singer, dancer, and queen of sparkles, CHUNG HA, gave fans a special set of her hit songs on day one. Dressed in flared jeans with butterfly appliques and a blue tank for her first HITC appearance, she treated the crowd to "Roller Coaster," "Snapping," and "Sparkling."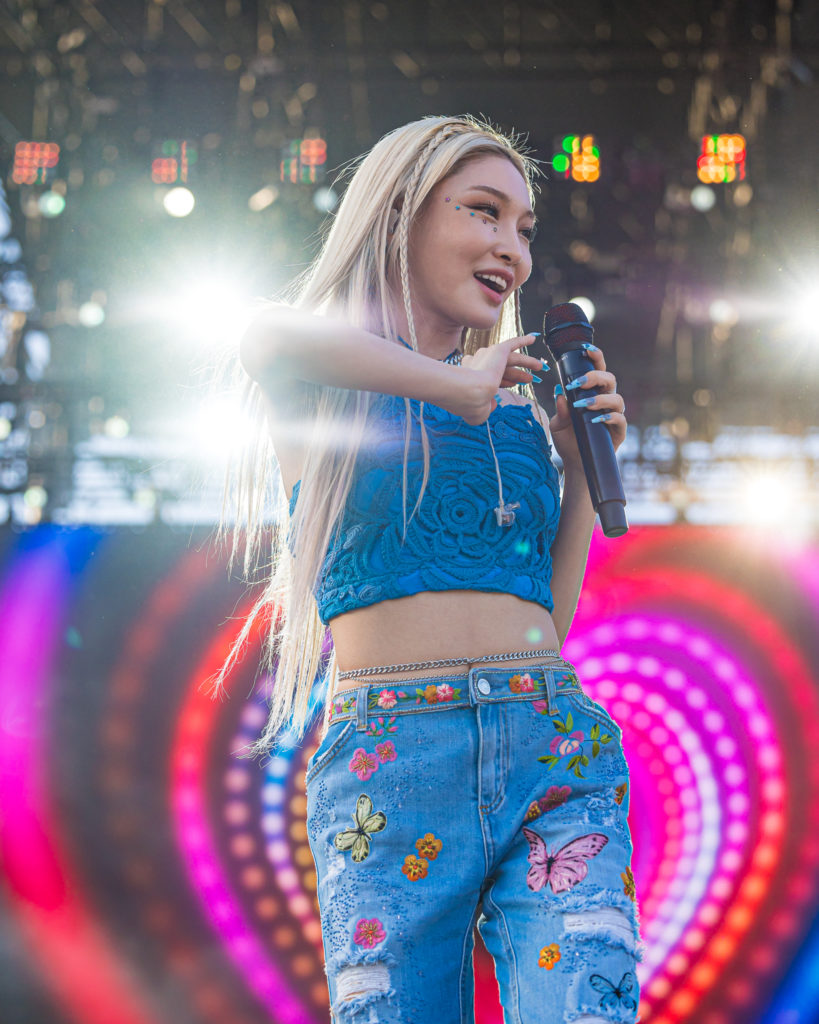 Halfway through her bubbly performance—with the entire crowd singing along—CHUNG HA stopped between songs to sign a fan's album. Coupled with multiple speaking moments where she genuinely thanked the crowd, the gesture was a reminder of what a humble sweetheart the pop star truly is.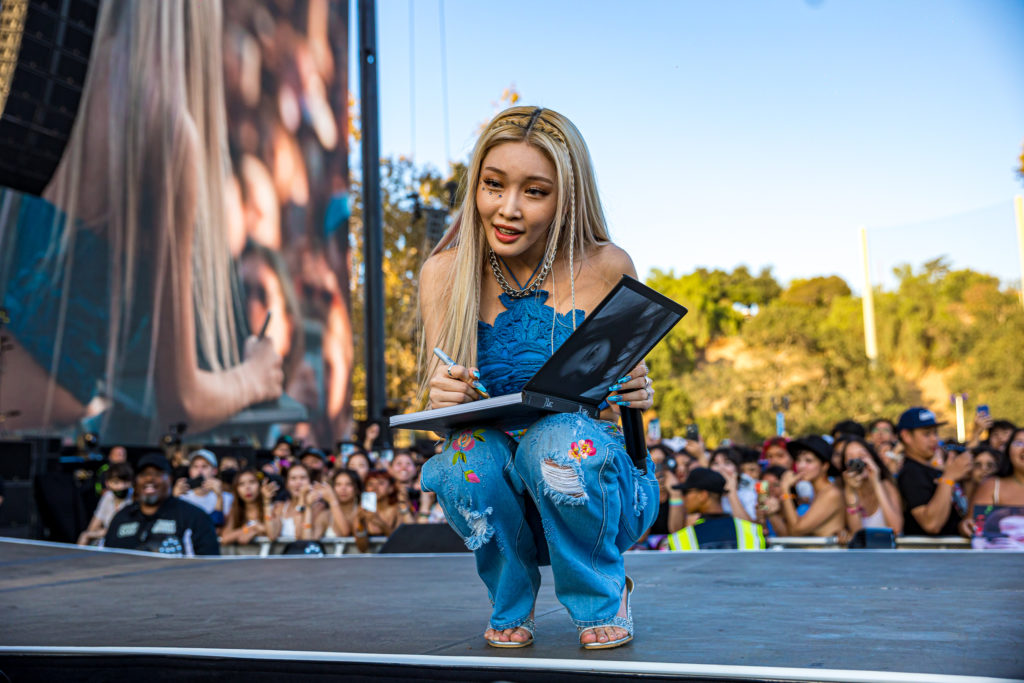 Jay Park Bringing Out pH-1 and Sik-K
As afternoon set in over the festival grounds, rap sensation Jay Park came out with an electric performance of fan favorites including "All I Wanna Do" and "Me Like Yuh." The crowd erupted when rappers and special guests Sik-K and pH-1 joined him on stage for a few songs, closing with "The Purge."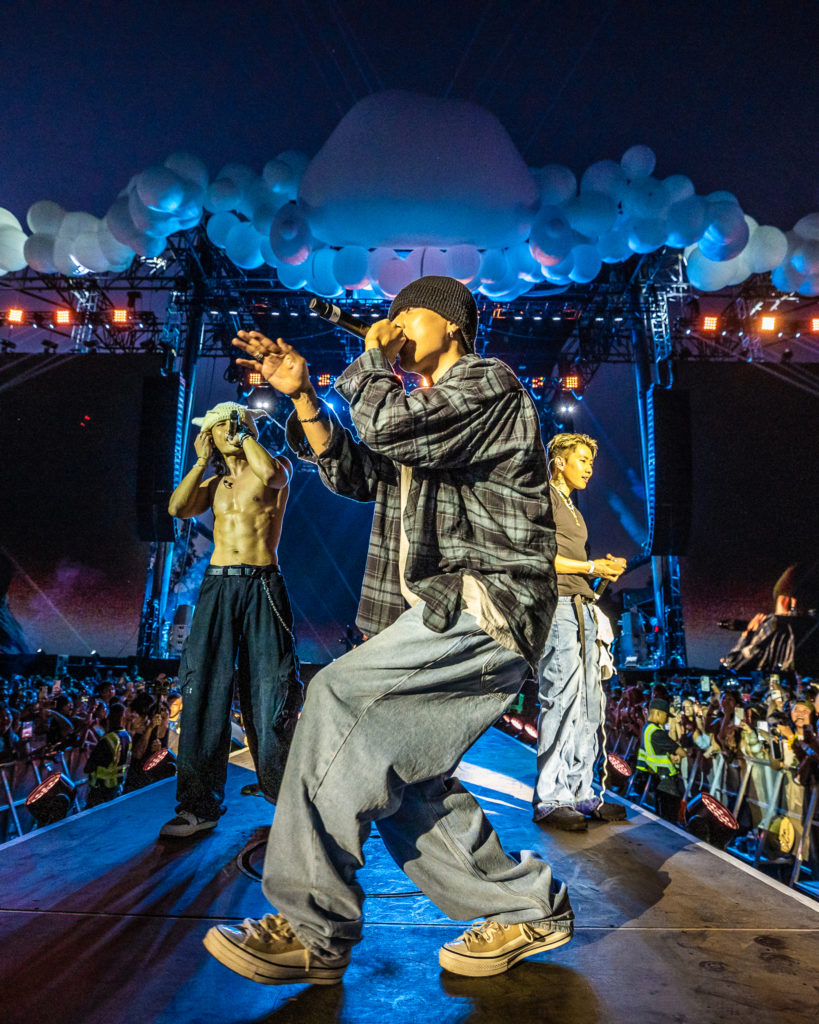 Jackson Wang's Headlining Performance
Gathering one of the biggest crowds in the festival, multi-hyphenate artist Jackson Wang enthralled with his vocal prowess and charismatic stage presence. He unraveled the world of his anticipated album, MAGIC MAN, performing unreleased songs.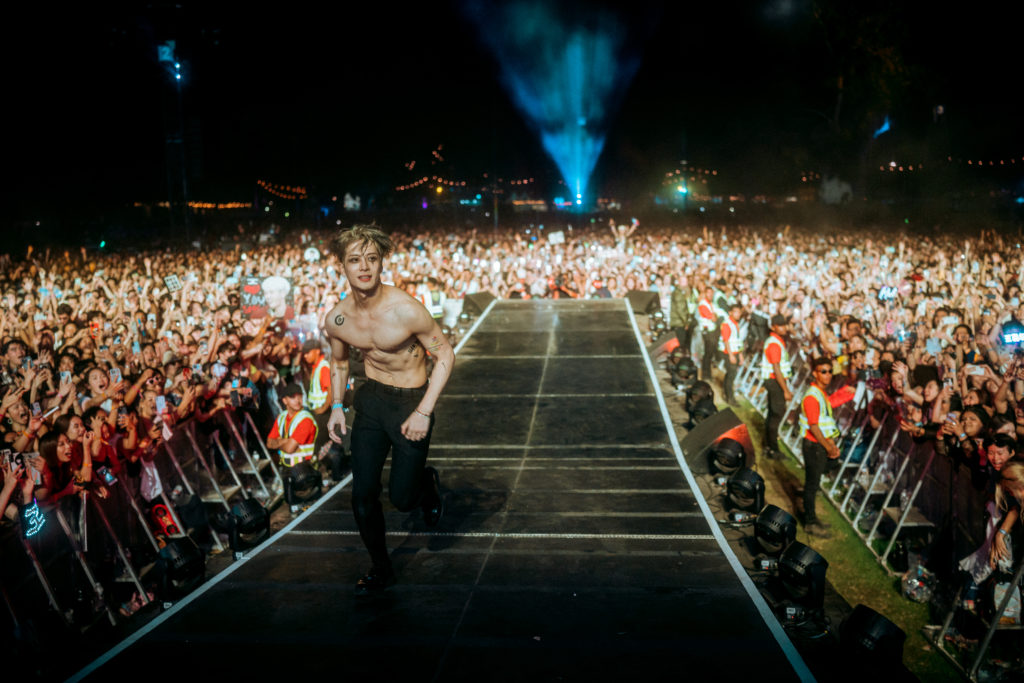 Just like the magic described in the opening monologue, Jackson's use of screens and strobe lights for his set was spellbinding. During the "Come Alive," "Champagne Cool," and "Blue" sets, the screens emanated a tricolor aura of Jackson—orange, red, and blue. The lighting effects, lasers, and visuals displayed on each screen throughout the entire performance were important in emphasizing the magical realism theme in his album.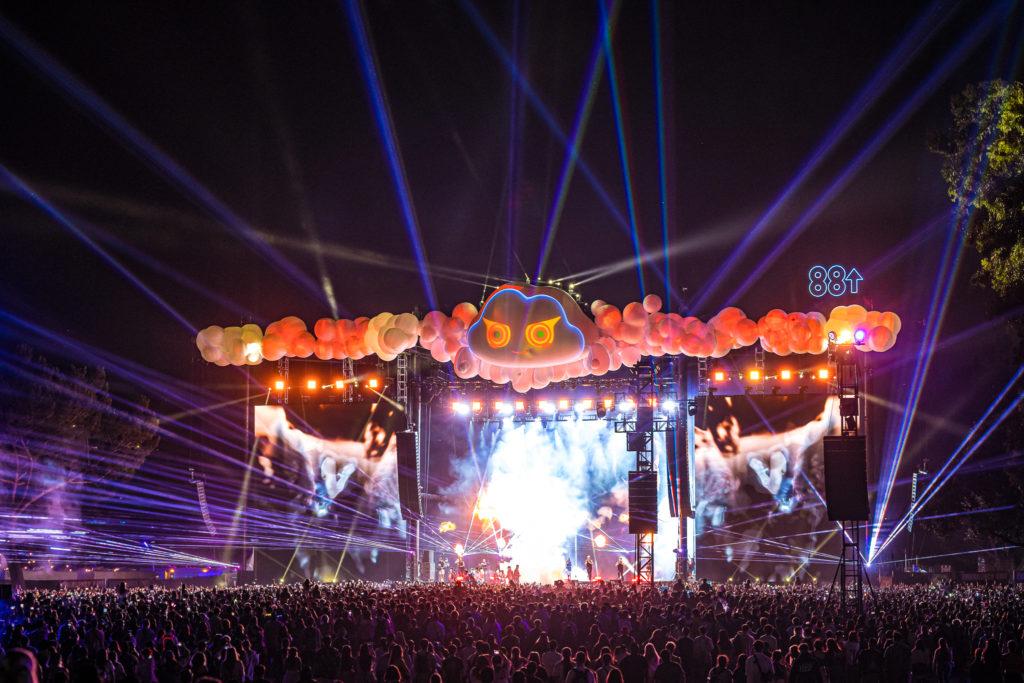 Milli and Jackson Dueting
Milli and Jackson kicked off the grand finale with an electrifying performance of their latest single "Mind Games," walking down the stage holding hands. As the song came to an end, the crowd erupted in cheers when Jackson and Milli joined in a hug and thanked their fans for their support.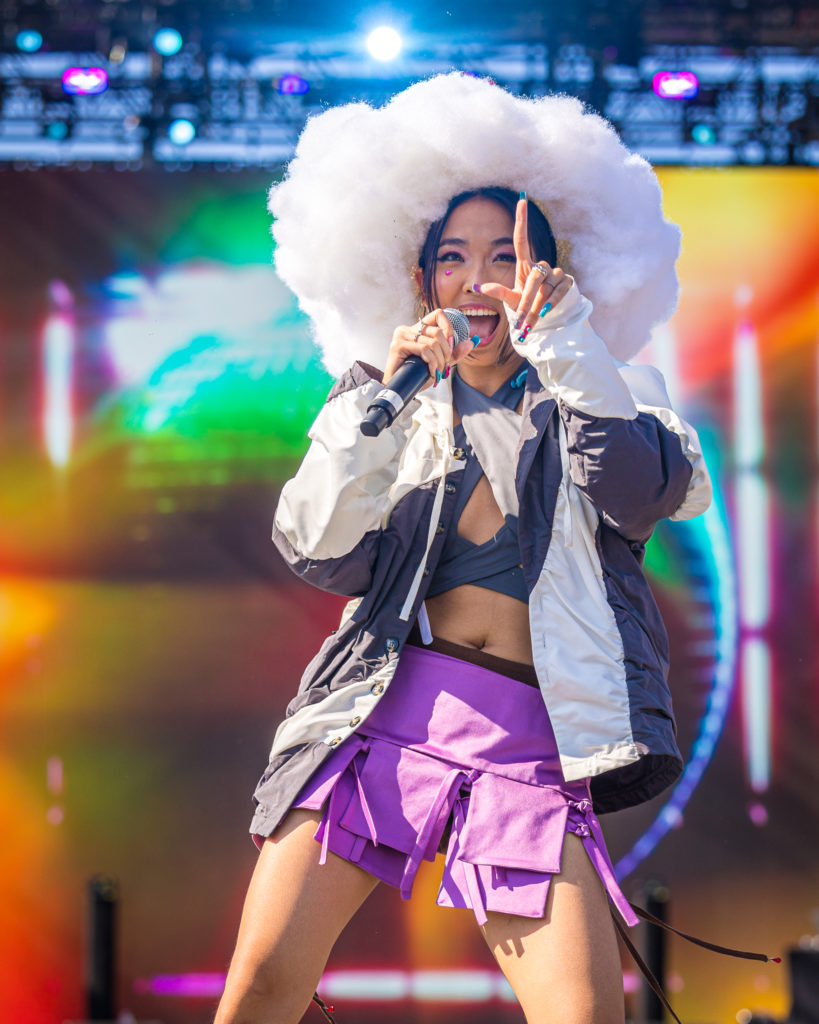 Jackson Reminding Us to Follow Our Dreams
Longtime fans of Jackson know how motivational and inspiring he is, always encouraging people to follow their dreams. After his performance of "Dopamine," Jackson took a moment to express his gratitude towards the crowd, encouraging everyone to pursue their dreams and become someone they are proud of. "I hope you guys become somebody you are proud of in your field. Just go for it, go for it. Never rely on other people making it happen for you, it's not their dream, it's your dream."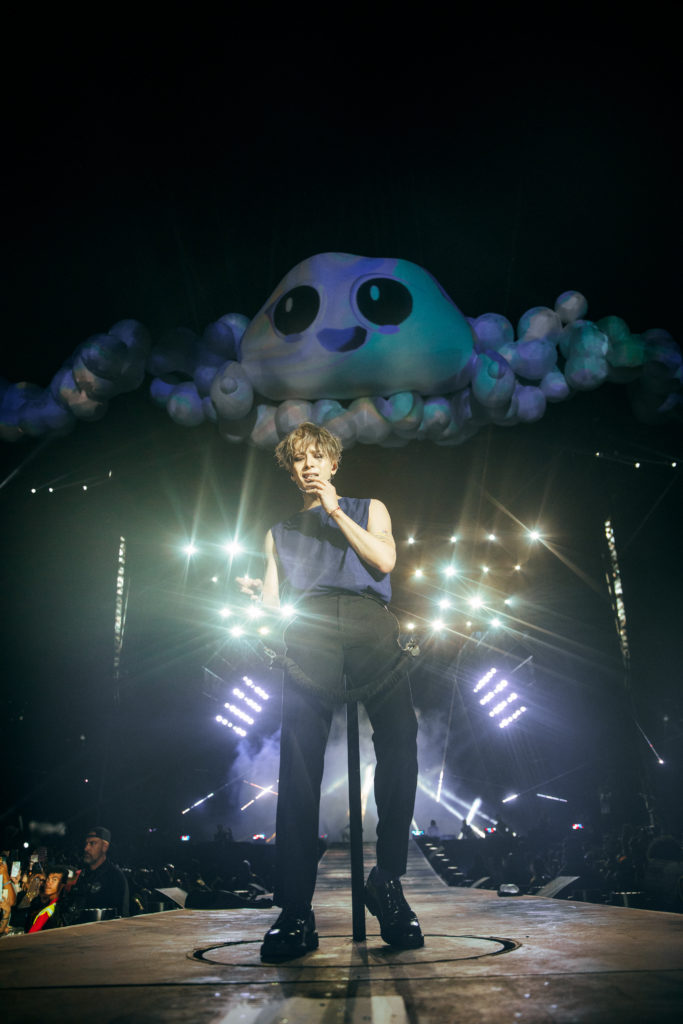 In the same speech, he spoke about his own dream to share his Chinese culture with the world, leaving behind a legacy for his culture and people. "As an Asian artist, as a Chinese boy, my dream is always to leave something behind for my culture and my people before I'm gone. I might fail, but imma die trying."
Midsummer Madness with Michelle Yeoh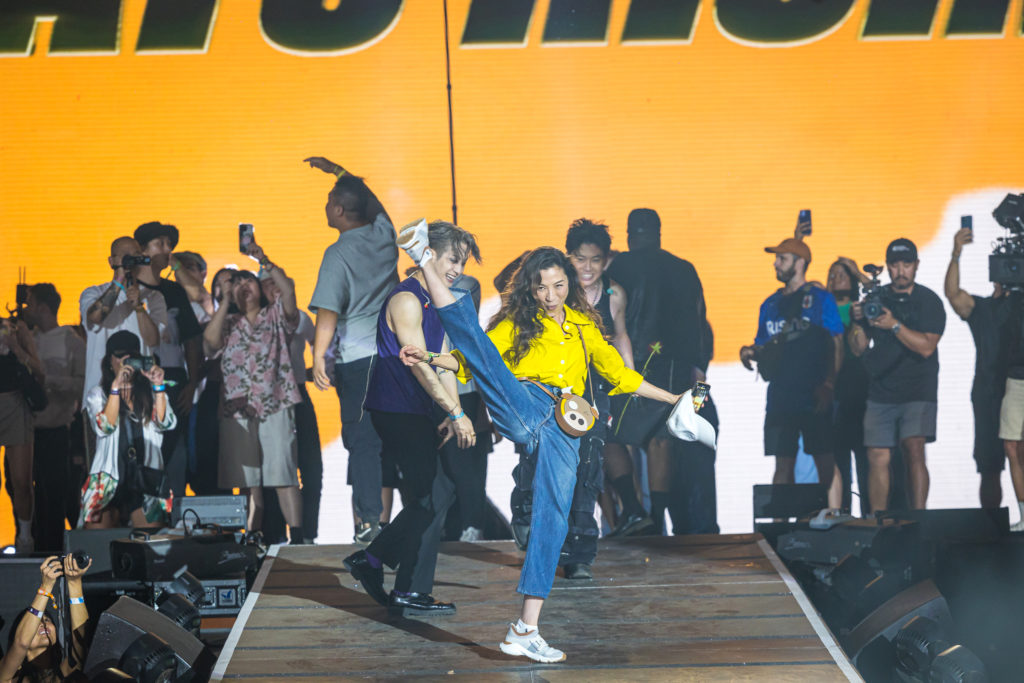 Probably the most unexpected and exciting appearance of the weekend was when Hollywood actress Michelle Yeoh—Everything, Everywhere, All At Once and Crazy Rich Asians—stepped out during the finale and danced along with the headliners on stage.
Keshi's Fanboys
Though not originally part of this year's lineup, Keshi, with his laidback vibes and mellow grooves, had the crowd singing along with him during songs like "beside you," "right here," and "drunk." But one of the best parts of his performance were his fanboys cheekily chanting "take it off, take it off" to the Vietnamese-American singer at every opportunity.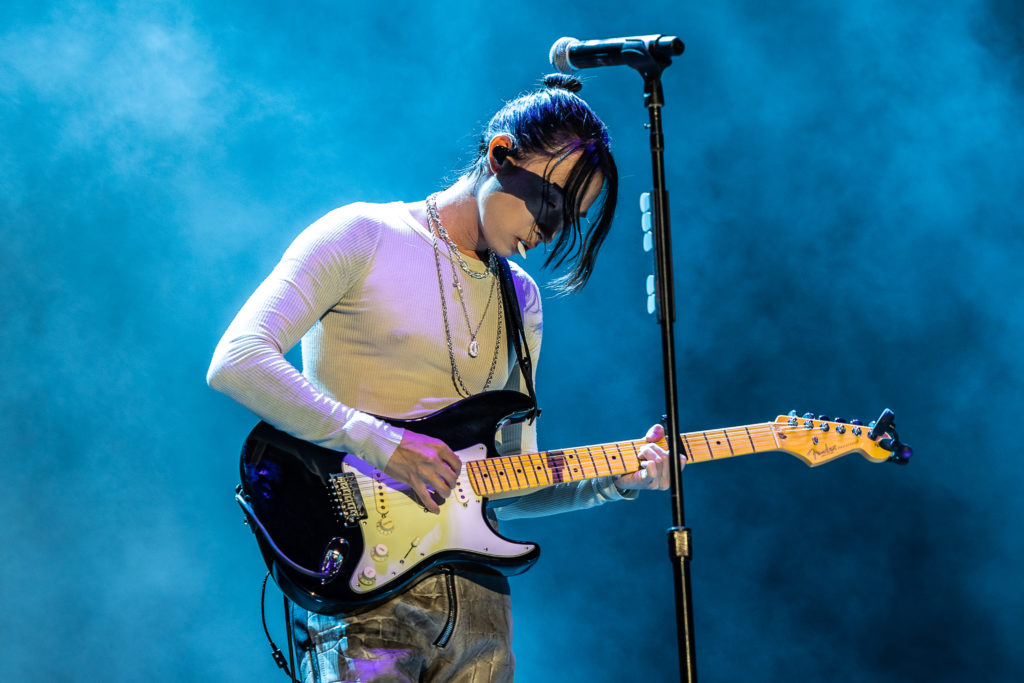 Rich Brian, Warren, and Jackson Performing California
As the evening was coming to an end, headliners Jackson Wang and Rich Brian rejoined the stage alongside Warren Hue to perform their song "California." During their performance, while Warren and Jackson were singing their verses, Rich Brian stopped to sign an autograph for a fan in the crowd. Unbeknownst to the audience, the trio had one surprise for them: a video of NIKI singing her part of the song appeared in the background much to the joy of fans, who erupted in cheers once she appeared.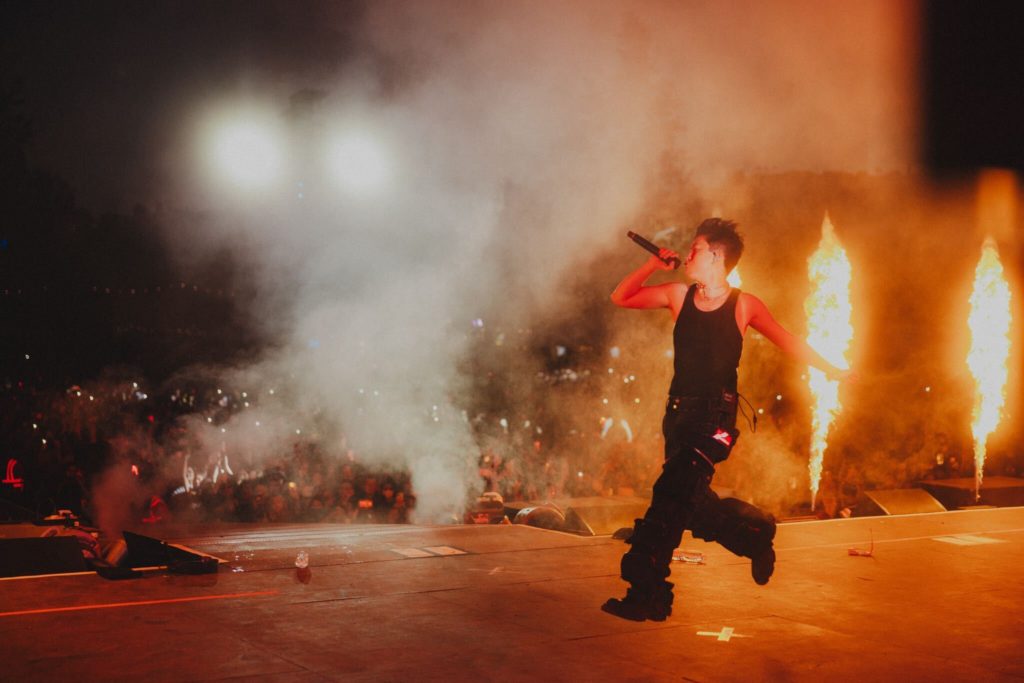 Interested in more festival coverage? Check out our recap of MIK Festival here!