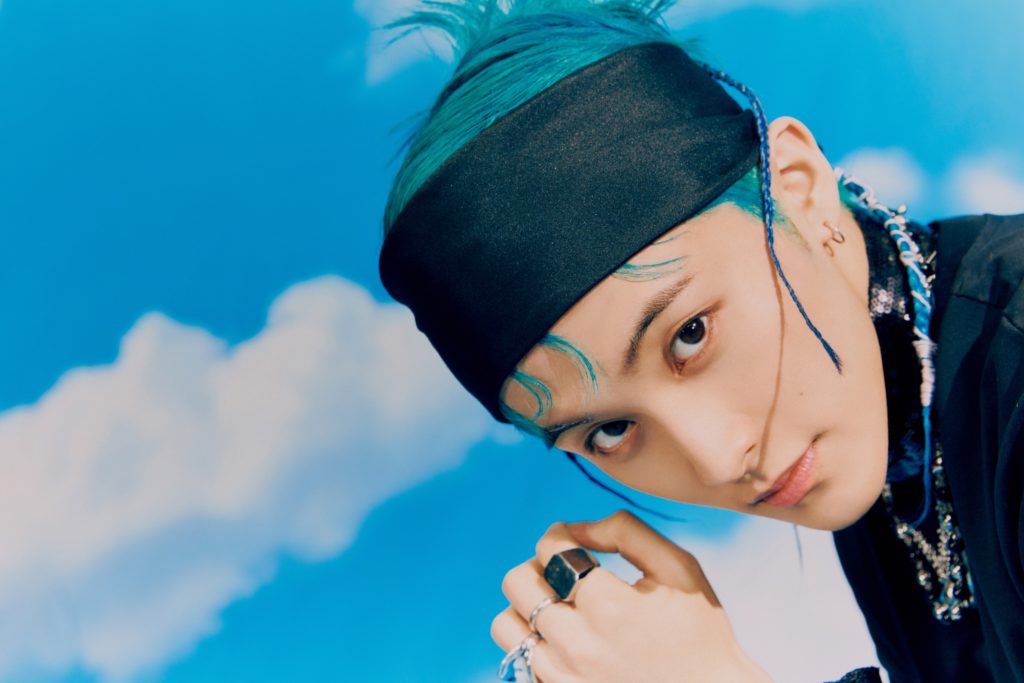 On August 2, fans of NCT's Mark Lee came together to celebrate the multi-talented idol's birthday. Although Mark had COVID during his birthday, that did not stop the celebration for the artist. MarkFs (Mark's friends), the fandom name for Mark fans, shared their amazing birthday projects to show their love and gratitude for him. EnVi spoke to a few MarkFs via email to discuss their love for Mark, and what their birthday projects mean to them. 
What Mark Wants, Mark Gets
MarkLeeBar Birthday Support『共感:Gong Gam』

Part7 Aerial Banner in NYC&LA(미국 스카이 배너 광고)

What MARK wants, MARK gets;)

Time: 8.2 2-6pm (EDT & PST, respectively)

Location & Route:
NYC—Over the Hudson River
LA—DTLA & Koreatown#MARK #마크 #WhatMarkWants_MarkGets pic.twitter.com/8TEGbC10Ud

— MarkLeeBar (@MarkLee_Bar) July 28, 2022
MarkLeeBar has participated in 12 different birthday projects for Mark this year. For background reference, MarkLeeBar is a volunteer staff department who participates in birthday projects. It should be noted that MarkLeeBar is "the largest Chinese fan club of K-pop artist Mark Lee" as stated by them.
As stated, they were  responsible for organizing multiple birthday projects. A few of the projects have  included: Bus Station Ads, 2-Meter Hot-Air Balloon Ads, Street Banners in Seoul, Automobile LED Ads in Japan, Seoul Incheon Airport TSA LED Commercials (the first time an idol is featured), and many more.

For the Aerial banners, the banners shared a heartfelt message of "HBD Mark Lee ❤️Be Safe & Always Love You-MarkLeeBar." For New York, the banner flew over the Hudson river. As for Los Angeles, the banner flew around Downtown Los Angeles and Koreatown. They shared why these cities were significant for the banners. "Our idea for the aerial banner project in NYC and LA came from one of Mark's interviews, where he mentioned it would be cool to have advertisements in the sky somewhere in the US. Well, let's just say, what Mark wants, Mark gets," MarkLeeBar said. "We chose NYC specifically because Mark has spent a few years there, and LA because it's where the SM Entertainment Square is located." Fans from Los Angeles and New York shared photos of the sky banners under the hashtag #WhatMarkWants_MarkGets. 
For the Cheetah adoption project, MarkLeeBar shared the process behind it and the reasoning for wanting to adopt a Cheetah on behalf of Mark. "Another project worth mentioning is the Cheetah Cub Adoption project. It's well known among fans that Mark has the nickname "Baby Cheetah."  We, therefore, decided that Mark's Chinese fans could collectively "adopt" a baby cheetah under the name of Mark. We donated to the caregiving of the cub and other operating costs of this non-profit organization. While we wanted to celebrate Mark, we also wanted to do good and charitable acts in Mark's name that will hopefully better the world we live in."
They expressed a heartfelt message to Mark on behalf of MarkLeeBar. "We would like to let Mark know that there are many many Mark Friends in China. Even though we are living through uncertain times, and we can't really see you in person, we are always watching you, worrying for you, and sharing every bit of your tears and joy. We hope that you can continue onto your future endeavors knowing that you have our best wishes and deepest appreciation." 
MarkLeeBar also wanted to share a nice message to their supporters and fellow MarkFs. "We would also like to tell our fans that, we really, truly, sincerely appreciate all the support and love you have shown us till now. There are many friends who love Mark and are so talented at designs, drawings, etc., and they have trusted us unconditionally with their work and selflessly helped us along the way. We have gathered here because of Mark, and we look forward to maturing and growing together with Mark in the future." 
#SkiesForMark
introducing #/SkiesForMark !!! a mini project for mark's birthday!

please read, and spread! hope you all can participate! 🥺☁️ pic.twitter.com/NLxBJcJcSA

— mari ◡̈ (@markzcity) July 20, 2022
Mari, the creator of the birthday project #SkiesForMark became a fan of Mark in August 2019 and has been supporting him ever since. Mari was determined to create an interactive birthday project for all MarkFs to enjoy. Mark has voiced his love for sky views and often sends sentimental landscape photos to fans through Bubble and Instagram.
Mari's birthday project idea came about due to a close MarkF friend sharing their own photos. "I saw my friend @nycmlee post a picture of the sky with the caption 'I've been taking pics of the sky lately because of Mark.' I immediately went to another account of mine to tweet about the idea and my friends were supportive!"
Mari shared this was her first birthday project and stated she was nervous. Luckily, she had an amazing support system of other MarkFs, making planning this birthday project a group effort. "I made a group chat with MarkFs so that I could tell them about it and hear their thoughts and opinions. I made a poster so that I could post it on my account, and have the people in the group chat spread it around so more people could know." 
On Mark's special day, MarkFs from all around the globe shared their photos of the sky via Twitter using the hashtag #SkiesForMark to share their love and appreciation for their favorite artist. Mari also shared how much the project and Mark mean to her. "Mark is one of my favorite people in the whole world. Being able to do this with the help of others who share the same love for him as I do, means so much to me."
You can find all the sky photo entries on the hashtag #SkiesForMark on Twitter as well as add your own. 
falling deeper every single time with the sky#SkiesForMark #마크를위한하늘 pic.twitter.com/0kEkw312KZ

— 24 (@formrklees) August 22, 2022
"if the sky had a personality, i feel like it'd be an introvert"#SkiesForMark#마크를위한하늘 pic.twitter.com/6edeUIESM0

— p (@ftmarkren) August 1, 2022
happy birthday adorable boy ♡#SkiesForMark #마크를위한하늘 pic.twitter.com/HVtRUPeLoU

— nat (@markieclub) August 1, 2022
My Lucky Strike
"My Lucky Strike"

Happy Birthday Our Brightest Star, Mark Lee 💫#HAPPYMARKDAY#reMARKable24years#영원한차일드_우리마크_생일축하해 pic.twitter.com/2SjzGQ2yjN

— nire (@LUV4MRK) August 1, 2022
Nire is a five-year MarkF who registered a star in the heart of the 'Leo' constellation. Nire has been a fan of Mark since SMRookies and officially became a MarkF in 2017. This birthday project is more sentimental for both Mark and MarkFs to enjoy.
Similar to Mari's sky birthday project, Nire wanted to create a birthday project that would symbolize Mark's love for the sky. "Mark mentioned in an interview that he enjoys starry nights and I felt that it would be nice to project my love and support for him by acknowledging his interests."
Nire shared that this birthday project took a lot of researching and planning. "I had to do an extensive amount of research in hopes of finding what I deem to be the perfect match. I wanted to make it as fitting as possible so I took into account many details such as Mark's astrological sign, the stars' visibility, geographical placement and even going as far as naming it after his beloved childhood toy!"
This birthday project is symbolic of Mark's childhood star toy which he named Lucky. Stars are also important to the artist because he has always used a star for his signature. Nire shared the details on why they chose to register a star for Mark and what it means to them. "I've decided to name the star "My Lucky Strike" as a reference to Mark's childhood star-shaped toy (named "lucky") and the idiom "strike it lucky" symbolizing MarkF's gratitude towards Mark and how timely it feels each time we chance upon him." 
Nire also added a message to Mark and fellow MarkFs. "I'm very thankful to be a MarkF. It has been very heartwarming to see all the support and love for Mark and I too have felt so much support from this community. We have not been able to celebrate Mark's birthday well for the last two years, with the pandemic being at its peak. Let's continue to cheer Mark (and each other) on!"
MarkFs from all over the world can see "My Lucky Strike" from their phones through the app Star Finder. 
Flash and Dash
Hello, i have adopted 2 cheetahs (Flash & Dash) under "MARK LEE" 's name for his 24th birthday! :> hehe

🎱 WE GOT YOU MARK LEE 🎱#HAPPYMARKDAY#reMARKable24years#영원한차일드_우리마크_생일축하해 pic.twitter.com/w4aPlkSFEf

— pu3 | wts mark pc bulk | ga (@88TYML) August 1, 2022
Putri has been a K-pop fan for 10 years and has supported NCT since their debut. To celebrate Mark's birthday, two cheetahs, Flash and Dash, were adopted from a zoo program "Adopt Our Animals" in Malaysia under Mark's name. For reference, Mark has been referred to as a baby cheetah by fans for the past few years. Putri found this as a perfect way to support baby cheetahs and honor Mark. "I adopted two cheetahs and donated money for their food and veterinary care under Mark Lee's name as his birthday gift." 
Putri expressed their motivation behind the project. "The main source of inspiration for this birthday project is of course Mark Lee. Mark has always motivated me through the ups and downs in my life and he was just there whenever I needed words of encouragement or some laughs." 
Putri also added a message to Mark himself. "For Mark, Hello and Happy belated Birthday! I hope that you are healthy as always. I wish that this year's birthday would be one of the more memorable ones and I wish that you are happy for many years to come. I feel the impact of your presence in my life. You are such an amazing person and so full of love and passion which makes my day. Thank you for always motivating me, for showing me how to stand up for myself, for encouraging me through new stages of opportunities and strengths in my life." 
Putri also wanted to show love and appreciation towards fellow MarkFs. "For Mark Friends, you guys are amazing. Let's always support Mark together and appreciate his hard work. Let's appreciate and love each other too and I hope that everyone will stay healthy as well! Take care of yourself wherever you are!"
Stay Updated With Mark
Not only have MarkF's show their love and appreciation for his birthday activities, they have also shown extra support for Mark after his quarantine absence. Since returning to schedules, Mark has performed in two SMTOWN concerts, in Seoul and Japan. Fans can also support Mark in NCT Dream's upcoming Seoul concertTHE DREAM SHOW2: In A DREAM that will take place on September 9. 
If you would like to stay updated with Mark, make sure you follow his Instagram for all updates. To follow up with his solo project, check out his single "Child" here. 
Interested in more Mark content? Make sure to read EnVi's style analysis on Mark's fashion and style here.